Kizzy vs. The Vibe Slider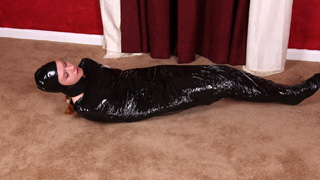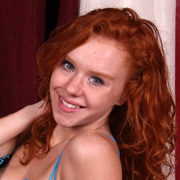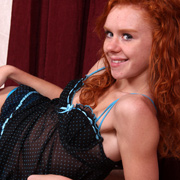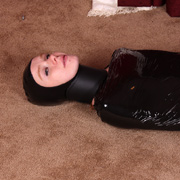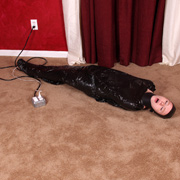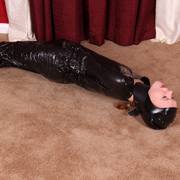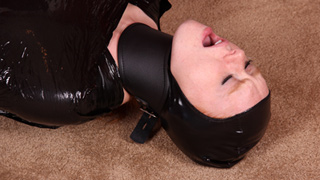 As the layers stretched across Kizzy's young body she knew she was stuck after three. I put on five just to be sure though. Along with a tight hood and posture collar I took the liberty of securing a magic wand vibe between her legs as well. A device Kizzy was all too eager for me to turn on. I let her struggle for a bit before kneeling beside her and sliding the power ever so slowly. Squirming, Kizzy's in heaven... at least until I turn it off. Over and over I fan the embers of orgasm while her wrappings hold her tight and helpless until I decide to let her cum.

Briella vs. The Nipple Tug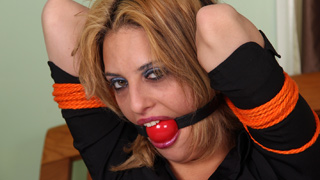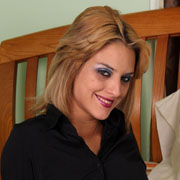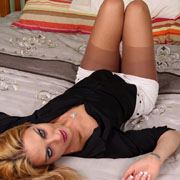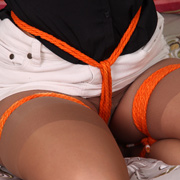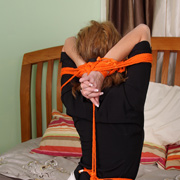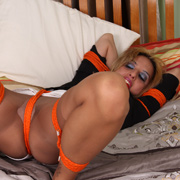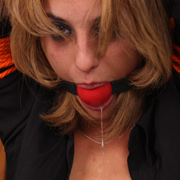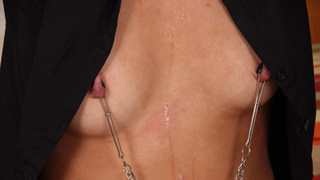 As I coiled the ropes around her legs and arms Briella was all giggles through her big red ball gag. The position left her body wide open to probing fingers and she knew it. As she struggled in the ropes she knows what was to come. A tickle here, a crop there, some more tickling. When I opened her shirt up to reveal her beautiful breasts I knew of one sure fire way cure the giggles. With both Briella's nipples clamped I tied them to her crotch rope to give them a tug as she squirmed. To my surprise (and delight) that only encouraged her to squirm more!

Rayna vs. The End Table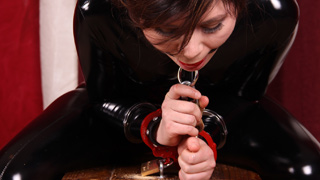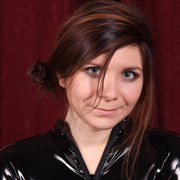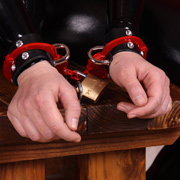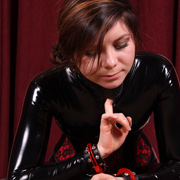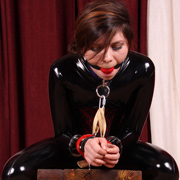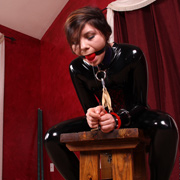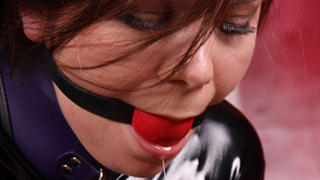 For years I've had a little end table kicking around and never knew what do with it... until Rayna. Looking sexy in her catsuit, corset and posture collar I handcuff and chain her to the table. A big red ballgag soon follows as Rayna struggles to find any weak spots. To make sure she doesn't get too comfortable a heavy rubber band connects to her collar pulling her head down. Unable to keep her head upright, Rayna can't help but drool helplessly all over the floor.

Cali Logan vs. Her Instructions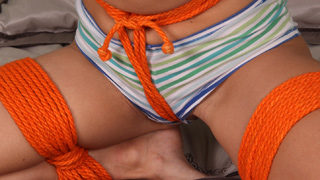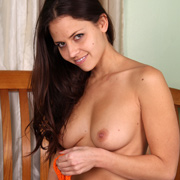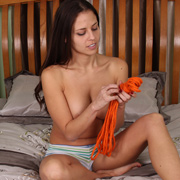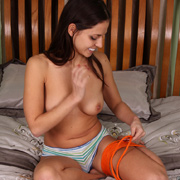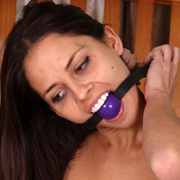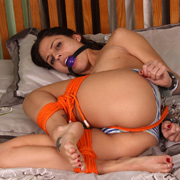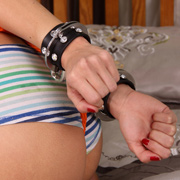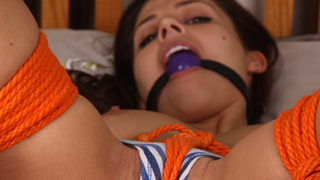 The note on the door was simple and to the point, "Make good use of the toys on the bed and I'll see to it that your efforts are well rewarded." Excited, Cali was down to her panties before reaching the bedroom leaving a trail of clothes in her wake. Handcuffs, ropes and a ball gag. Simple enough she thought as she set to work. Soon donning a frogtie, crotchrope and ball gag Cali wasted no time looping the handcuffs through her crotchrope and locking them behind her. Tugging the handcuffs rubbed her crotchrope in just the right way but only enough to tease. All she could do now is wait for her lover to return and make good on a promise.

Hannah vs. The Lime Wrap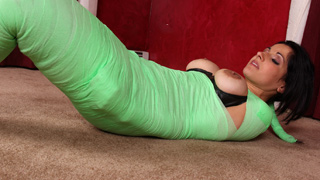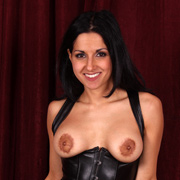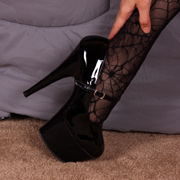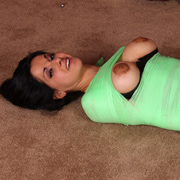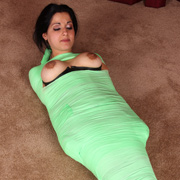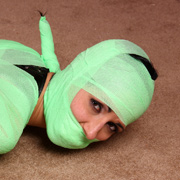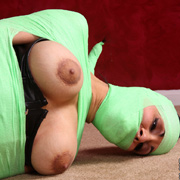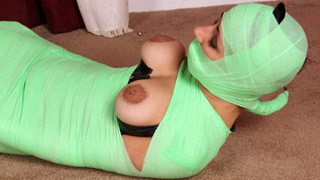 When I told Hannah I was going to mummify her she just shrugged. She'd been mummified before but escape came all too easy. With fresh vetwrap delivered that morning I decided it was high time to dispel the notion of escaping. I start with her hands, wrapping them into fists to keep her fingernails useless and continue up her arms. With her limbs covered the real wrapping begins leaving her completely immobile. Eventually all that is left exposed is her massive DD breasts.