Cali Logan vs. Her Posture Collar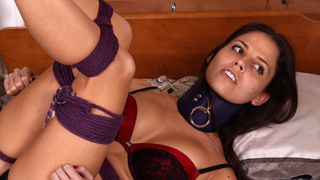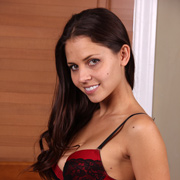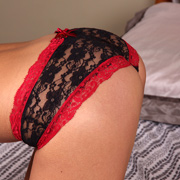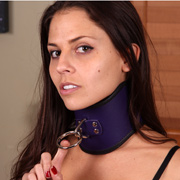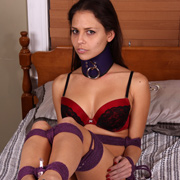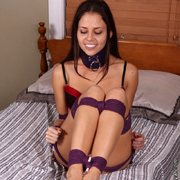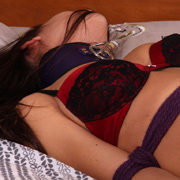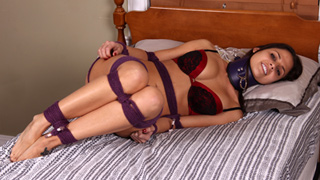 I've had a brand new posture collar (courtesy of a generous member) waiting for the first sexy girl to come through the door. Lucky for me that girl was Cali and she couldn't wait to try it on. With it tight around her neck I set to work on her ropes, cinching coil after coil down her body. She squirmed for a bit testing for weaknesses but found none. A purple ballgag is added to complete her bondage and is tethered to the bed with a heavy chain to her collar. Cali knows by now there's no escape, but I don't think she wants to.

Sarah vs. The Buildup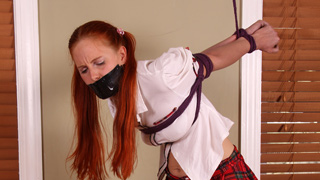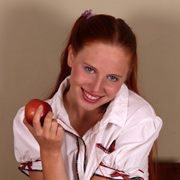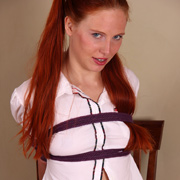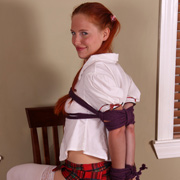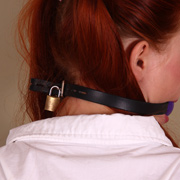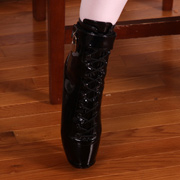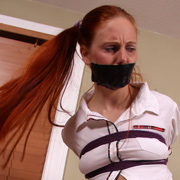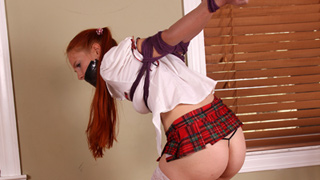 I had a plan for Sarah, she just didn't know it yet. The ropes were easy enough to get on her, cinched tight around her elbows and wrists. Her ballet boots made sure she wouldn't be scurrying off anywhere. Bit by bit Sarah's situation continued to get worse from her padlocked ballgag to her spreader bar. When I eventually tied her wrists to a suspension ring above her there was no getting out of this one. Not to mention her choice in footwear would soon prove to be unfortunate. Slowly I pull away Sarah's chair leaving her in the perfect predicament. Strappado or Ballet Boots.

Rayna vs. The Endless Roll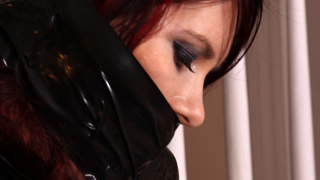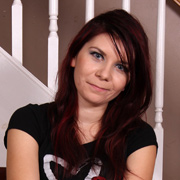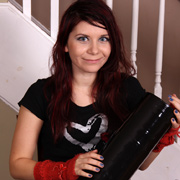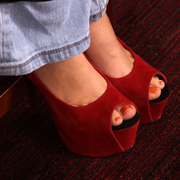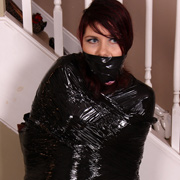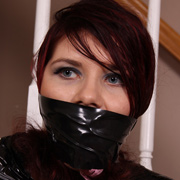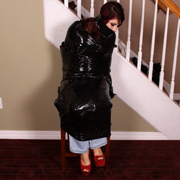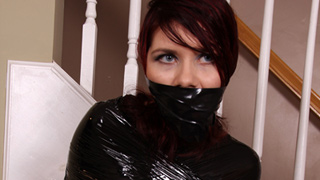 Rayna didn't think much of the zip ties when I secured her arms and shoes to the chair she was sitting in. They were not very strong and escape seemed like it would be a breeze. I had just got started and proceeded to wrap her tightly with plastic wrap. Panties are stuffed in her mouth and taped tight around her head as I leave her to try and escape her predicament. To her credit, despite the zip ties Rayna manages to wiggle out of some of the plastic. Not to worry though, I wrap a thicker and tighter layer over her. I'm sure to remind her there are hundreds more meters where that came from.

Miss Crash vs. The Strict Hogcuff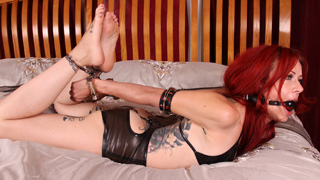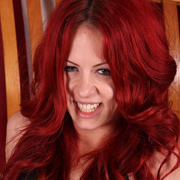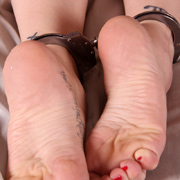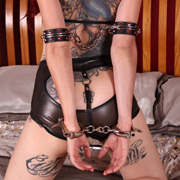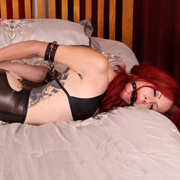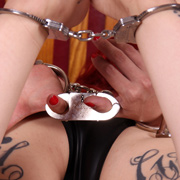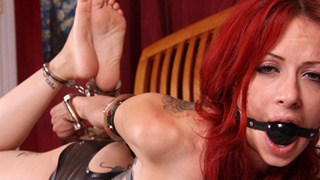 I love a girl who can jump feet first into any situation, especially if it's my restraints. As I cuffed her wrists and ankles Crash still couldn't help but boast how she can eventually get out of any bind. After ratcheting her elbow cuffs I let her struggle while I prepare for her real binds. When I return, a black ball gag fills her mouth and is chained to her elbow cuffs which I padlocked even closer together. A few more chains and padlocks and she can barely move an inch. As I toss the keys beside her she tries hard to reach them but to no avail. I'm sure Crash will figure it out. By her account, she always does!

Amanda vs. The Ballet Lesson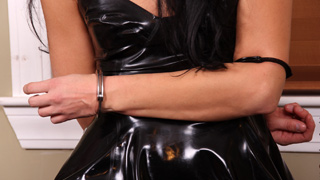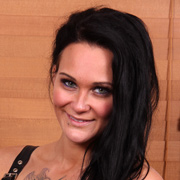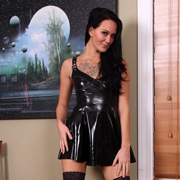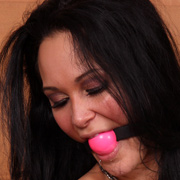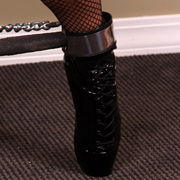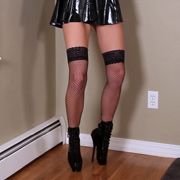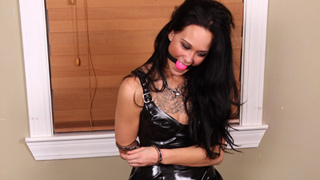 So how do you get a pretty girl like Amanda to gag and handcuff herself? It's all in the bait. Latex and ballet boots of course. It's not until she's secured herself tightly that Amanda starts to wonder what she's gotten herself into. She can only paw helplessly at the key chained around her neck while drooling almost uncontrollably. When I eventually release the handcuffs from her elbows the real fun begins when Amanda's arms are re-cuffed above her. Immediately she tries to find a happy balance between standing on her toes and pulling on her wrists. She wanted to know how girls could stand in them so long. The answer is simple; practice, practice, practice!