Miss Crash vs. Her Own Ropes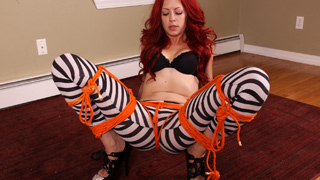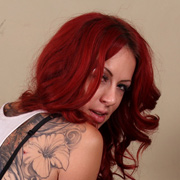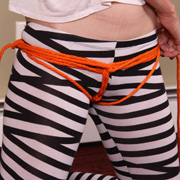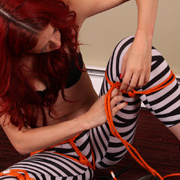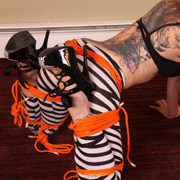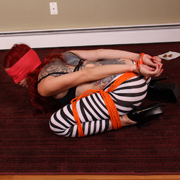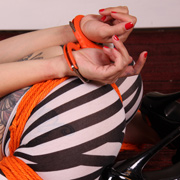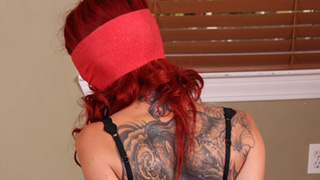 Traveling the world a girl can get lonely sometimes, not for Crash though. She keeps her ropes handy and no stranger to a little self-bondage. I wanted to see for myself and let her loose on my stockpile. Crash starts with a very tight crotch rope followed by a frogtie. A simple blindfold comes next before locking her hands behind her with matching handcuffs. Now all she has to do is find the key she left on the rug. It would be a shame if 'somehow' she couldn't find it!

Amanda vs. The Couch Chains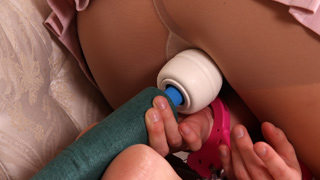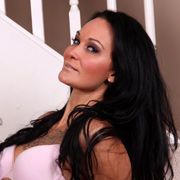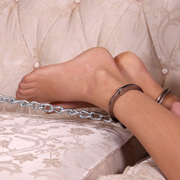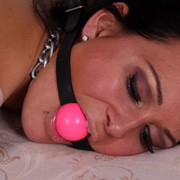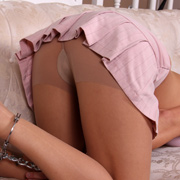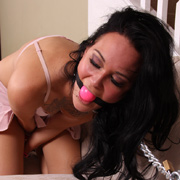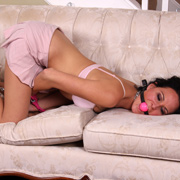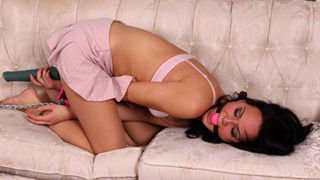 With a few clicks of my padlocks Amanda finds herself in the most delicious of predicaments. Her neck is chained to one side while her handcuffed hands are connected to the other between her legs. This of course keeps her pantyhosed ass high in the air and squirming to find a comfortable position. I'm not quite done teasing her yet and secure a vibrator just out of reach of her pussy. To reach it Amanda has to pull against her neck chain leaving one question. How bad does she want to cum?

Billie vs. The Wager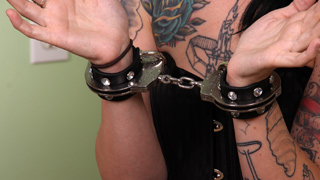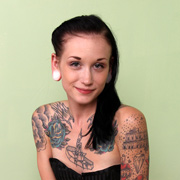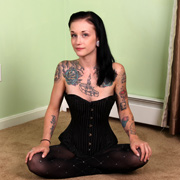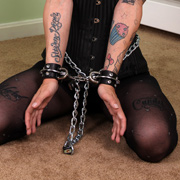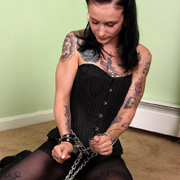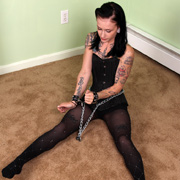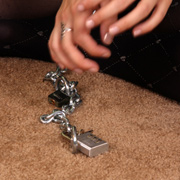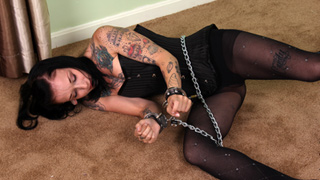 With some time to kill I decided I would try out a few ideas on Billie and see if she could escape. She's always been very crafty so I was curious to see what she would come up with. To keep things interesting we add a little wager to each one for incentive. Billie quickly wins round one and full of confidence accepts my terms for round two. Escape would not be so easy this time however as Billie soon finds out.

Leila vs. The Floor Anchors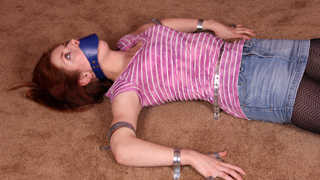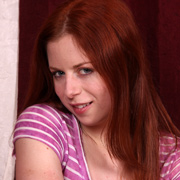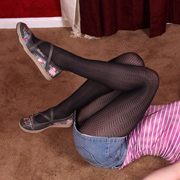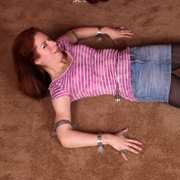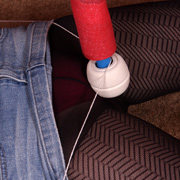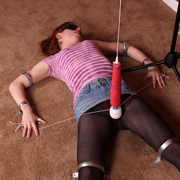 I can't place my finger on it but I frequently feel compelled to immobilize Leila whenever I get the opportunity. In this scene even her fingers are bolted and literally unable to move an inch. That's certainly not due to lack of trying. This is especially true when I suspend a magicwand against her pantyhosed panties. If only she could move a half inch closer Leila might not be nearly as frustrated. After several minutes of frustrated writhing and orgasm is on the horizon... until I shut off the vibe. But not for long!

Hana vs. The Strappado Test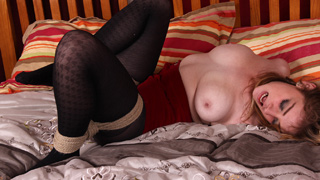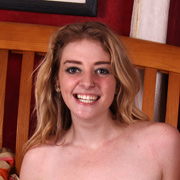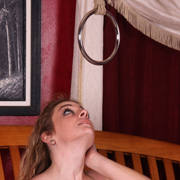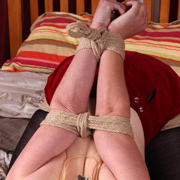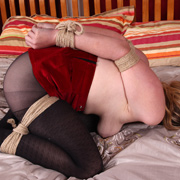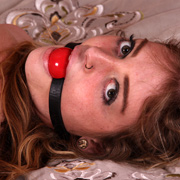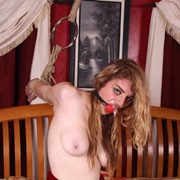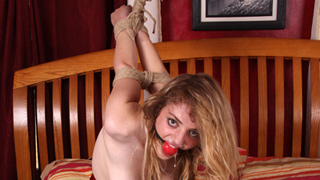 Up until this point I had taken it a bit easy on Hana. She is a flexible girl without a doubt, so much so that she can wiggle out of all but the strictest binds. When she teased that she could escape anything I put her in, how could I turn down an opportunity... err... challenge like that? With her legs frogtied I made short work of her arms, cinching her elbows together. If Hana is worried she isn't showing it yet as she struggles against the ropes. As her confidence wanes, I cinch her arms into a nice strappado and add a ball gag leaving her dangling like a worm on a hook.