Ludella vs. The Escalating Bet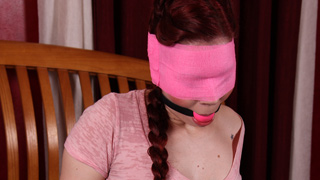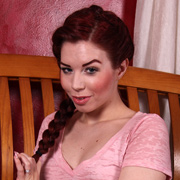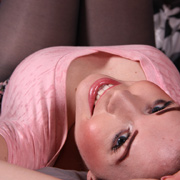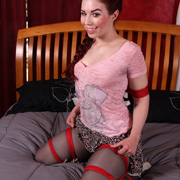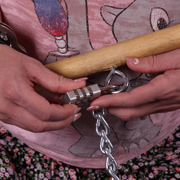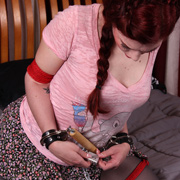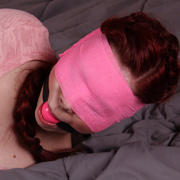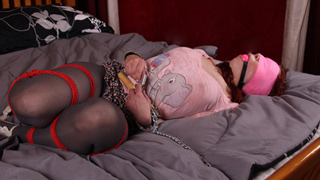 Three positions. 1,000 combinations. That's all that stands in the way of freedom for Ludella. As she fiddled with the lock I propose a simple bet. For every three minutes she fails to get free, I add to her bondage. Before she knows it I'm strapping a ping ballgag in her mouth followed by a blindfold three minutes late. With her blind and gagged, I watch the clock and decide what I'm going to do next. Maybe tape her hands? Tickle her? The possibilities are endless.

Leila vs. The Key Toss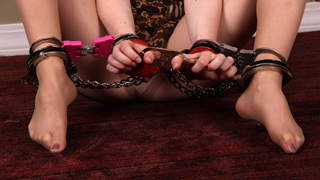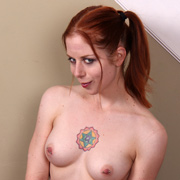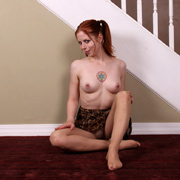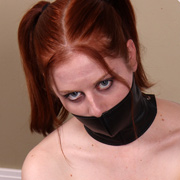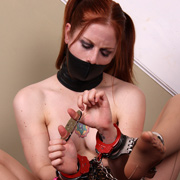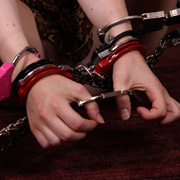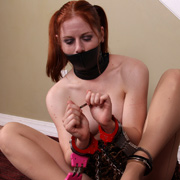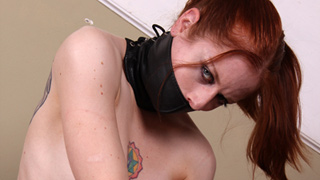 There's no such thing as overkill when trying to secure a crafty girl like Leila. So when I put the box of cuffs in front of her and she asked which ones I was going to use the answer was easy. All of them! 5 sets of handcuffs, two leg cuffs and finished off with thumbcuffs. Once I add her blindfold the fun begins as I toss her keys around the room for her to find. Leila squirms around the room trying to find the right keys she doesn't know that half of them are decoys. I have a feeling she's going to be stuck for a long while!

Billie vs. The Hogtie Workout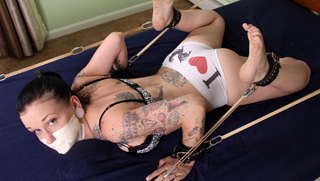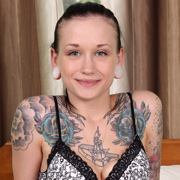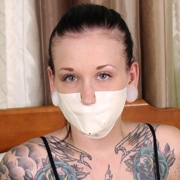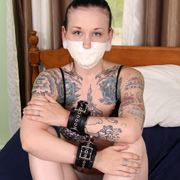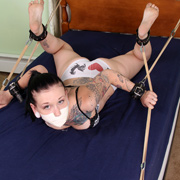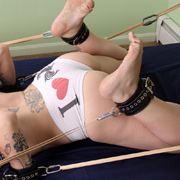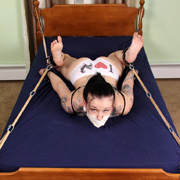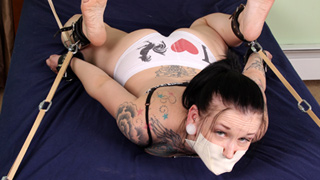 It seems that Billie can never catch a break from the rubber bands when she's around me. I can't quite put my finger on it, but I'm sure it has something to do the fact they frustrate the hell out of her. Today is no exception when Billie find herself rendered helpless by a handful of rubber bands. In some ways her predicament is worse than a typical hogtie; she can't even turn over! Billie gives it her all but I have a feeling it will be awhile before any of those bands decide to let her go.

Viorica vs. The Self Zipper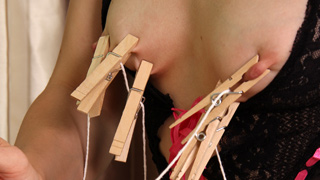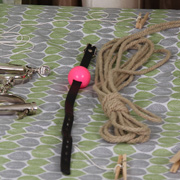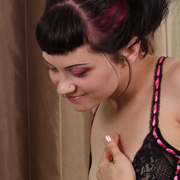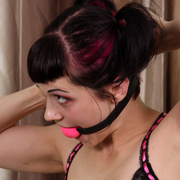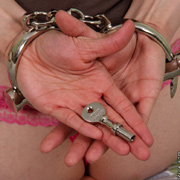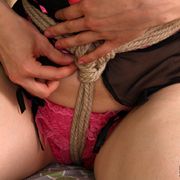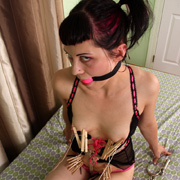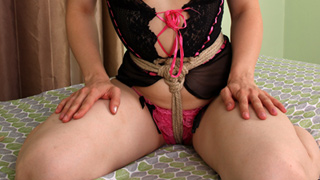 The bet was simple, just escape from a bondage of my choosing. I'd even let her tie herself up to make sure I played no tricks. Viorica takes her time with her crotch rope, making sure the knots are in front. She strapes her pink ball gag in before taking on her big challenge; the zipper. I think she's surprised how easy the clothespins go on and wastes none of them making two rows right up to her nipples. Her self-bondage is complete when she locks her Darby cuffs to her crotch rope and tosses the keys out of reach. Pull the zipper off to win the bet or *gulp* chicken out? Viorica knows she's got to make a decision fast. Those clothespins aren't getting any looser!

Kizzy Lee vs. The Purple Binds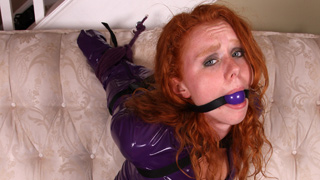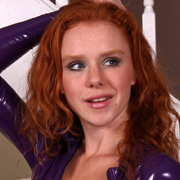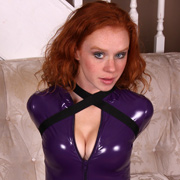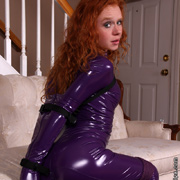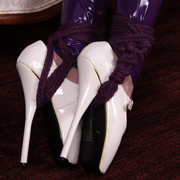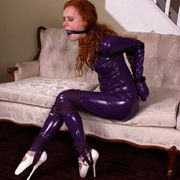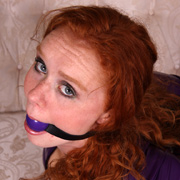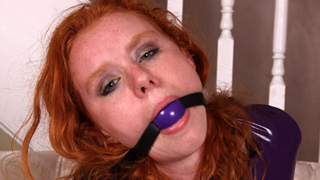 Girls are like kids in a candy store the first time they come over. All they see are shoes and outfits, never the bondage gear that surrounds them. I offered Kizzy the chance to try on anything and I would match it with bondage gear. One purple catsuit and a pair white ballet heels later and it was my turn. I bound her legs with rope for the shoes and added a big purple ball gag for the catsuit. Kizzy was confident she was going to get off easy until I zipped up her armbinder. She mumbled something about it not being fair through her gag. I guess I didn't mention the catsuit and armbinder come as a set. Must have slipped my mind.