Ariel vs. The Balloon Tugs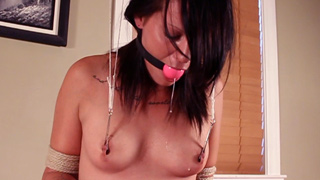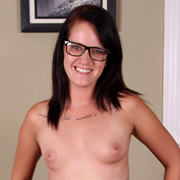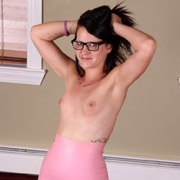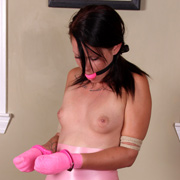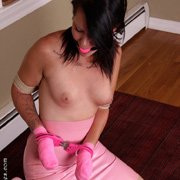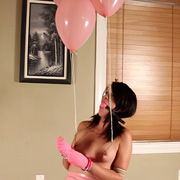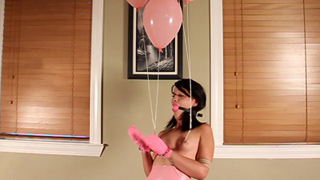 Maybe it was a bit misleading when I told Ariel I would be shooting her in pink today. I didn't lie, but context is everything as she soon found out. I start her out in a pink latex skirt and handcuffs while vetwrapping her hands for later. As she struggles to get out I fill a few pink balloons up with helium before pulling out my nipple clamps. With her fingers wrapped into fists, Ariel is helpless to pull them free as the balloons continuously pull them to the sky. As the minutes pass she starts pouting for some reprieve but I'm enjoying the show too much. I offer her my handcuff key onto her wrapped fists. She better hope the keyholes are facing the right way!

Miss Crash vs. The Chain Reaction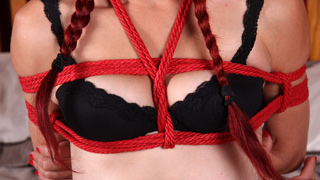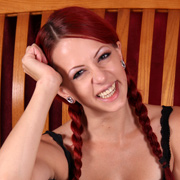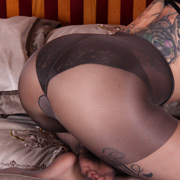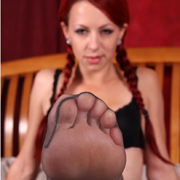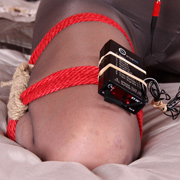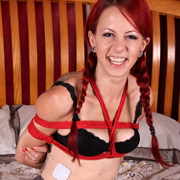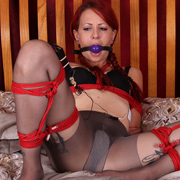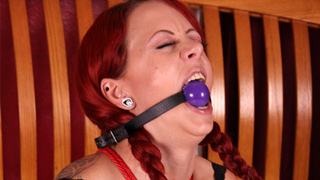 To be honest, I don't know how we got on the subject. What I do know is that Crash was practically giddy when I told her my ideas for my Eros box. With only her pantyhose and bra protecting her I bound her tightly and warm her up with some shock training which really gets her hopping around. Next I setup a motion detector to shock her whenever she moves making any escape attempts, costly. Despite the shocks, she's loving every minute of it and even trying to trigger it to go off! I give her a grin and step things up by stuffing the mic into her pantyhose. Almost instantly every movement and sound sends a shock into her midsection prompting even more shocks. The only question is, can she stop the chain reaction?

Sarah vs. The Hair Anchor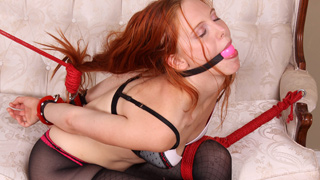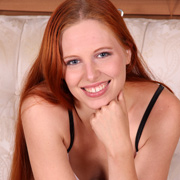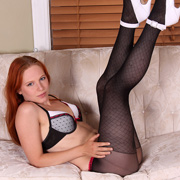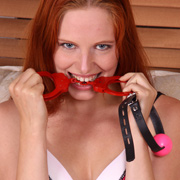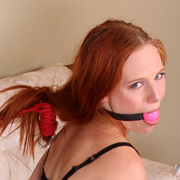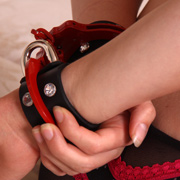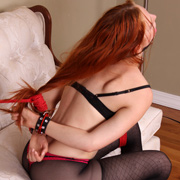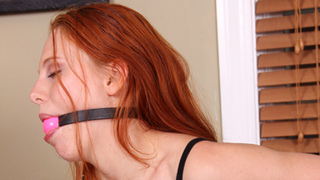 Sarah can be a feisty girl (all redheads are right?), but lucky for us she can be tamed with the help of a few ropes. I have her put on her own gag and handcuffs but adding my own flair to the mix. With her wrists padlocked to the couch I'm free to put her beautiful long hair in a tight hair-tie. I tie it off to her ankles causing her to pull on it with every struggle. I should mention that Sarah REALLY loves her hair pulled. After she gets herself all worked up I re-cuff her wrists behind her back and attach them to the hair-tie which, as you may have guessed, really drives her crazy!

Dixie Comet vs. The Pink Wrap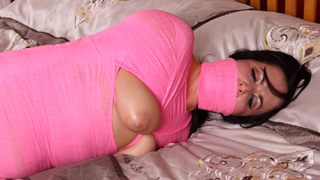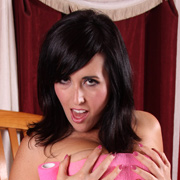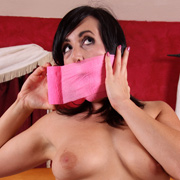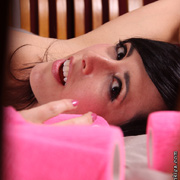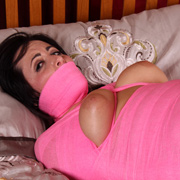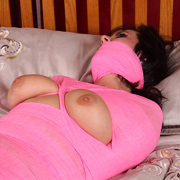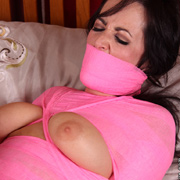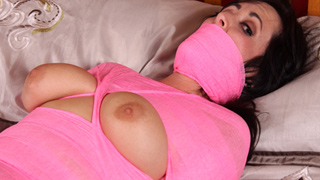 I doubt there is a person out there that doesn't submit to urges from time to time. From the moment I woke up that day mummification was on my mind. Lucky for me I knew I'd be meeting Dixie later and always down for tight, inescapable bondage. As a closet hater of all things pink, I could think of anything more fitting than roll after roll of pink vetwrap. Arms, legs, body and even mouth. By the time I finished I knew she wasn't going far without help. As Dixie soon discovered though, I would be adding far more wrap long before any help would come along!

Leila Hazlett vs. The Ice Release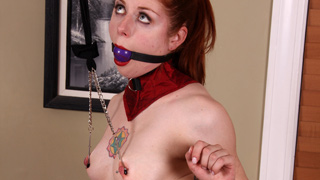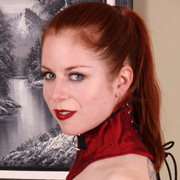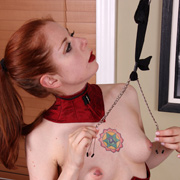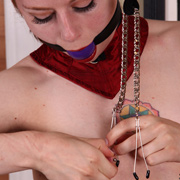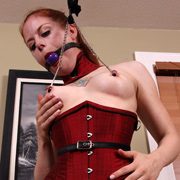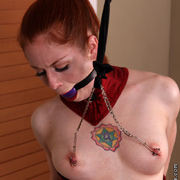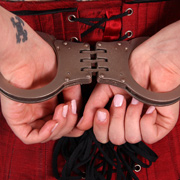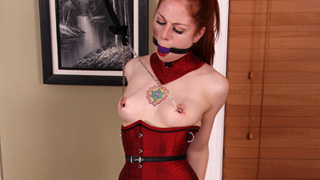 Everyone has needs and for Leila it's bondage... and lots of it! Knowing just what will scratch that itch she collects her toys and sets up for a little self-bondage. Setting her release key on an out of reach ledge she starts by filling a stocking with ice and feeding it through a hook in the ceiling. Leila gags herself tightly with a purple ballgag before putting on her nipple clamps. Connected to the melting ice, she now tethered to the ceiling until it all melts. Heavy duty hinged handcuffs click into place behind her back, completing her bondage. It's not long before her tired feet and sore nipple make her desperate for release. Leila had done her job all too well and it would be a while before she gets out of this one, she made sure of that!