Raven vs. Black and Tan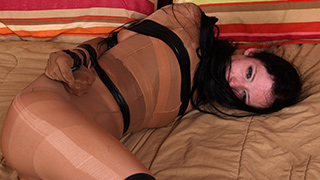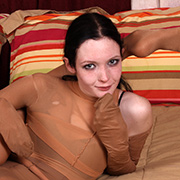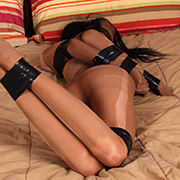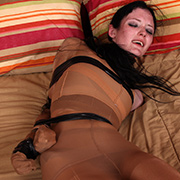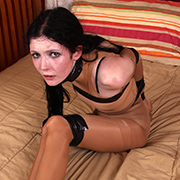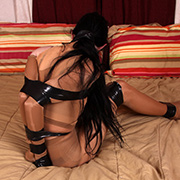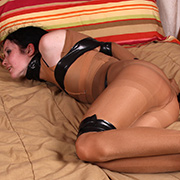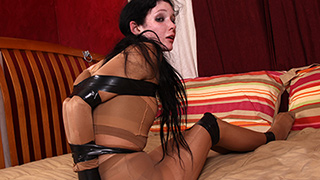 When you can't decide what to wear, why not layers of pantyhose? At least that was the plan with Raven. A little bit of tape to keep her elbows tight together, mouth gagged, and legs secured. As someone who loves to escape from her bondage, this is a perfect test of the tape's effectiveness. While she is good at what she does there is no doubt that the tape will prove a worthy challenge.

Summer vs. Her Crotchrope Tether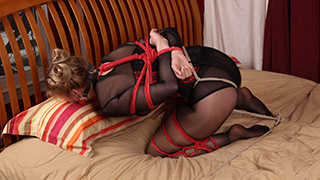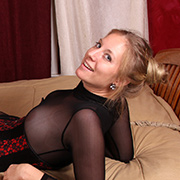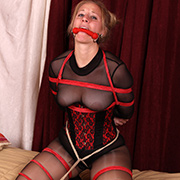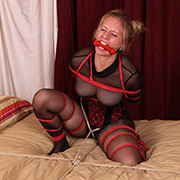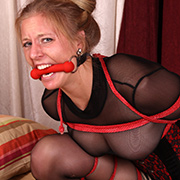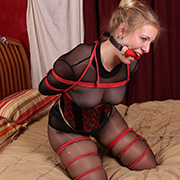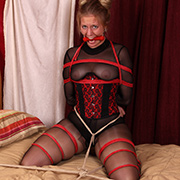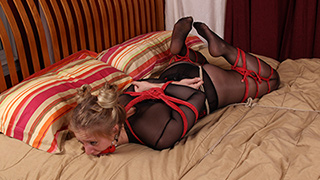 Red rope encircles Summers body and highlighted by her sheer black pantyhose and leotard. A red bit gag would normally be the final touch but I have a special treat for her today. Since there is no plan to release her anytime soon it's only fair to keep her entertained. The rope is cinched tight to the bed leaving a center knot. Perfect for anchoring a crotchrope. With just enough slack to tease her, Summer tries her best to escape but is only rewarded with sharp yanks of her crotchrope. I'm certain it will be plenty to keep her entertained for a few hours.

Summer vs. A Minor Tilt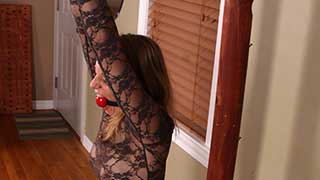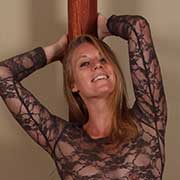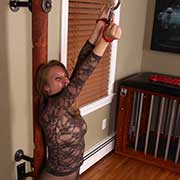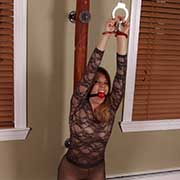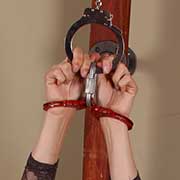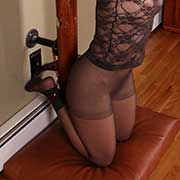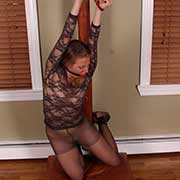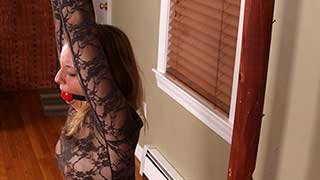 Summer knows all too well by now that the easier the bondage seems the worse it will be for her. With only a pair of leg and handcuffs use Summer's prediction comes to fruition sooner than she hoped. While her leg cuffs keep her on her knees she's forced to keep balance with her handcuffed hands above. The padding below her only providing a minimal amount of comfort. Just as he starts to feel the worst is over her handcuffs are reconnected to a ring slightly in front of her. A casual look and nothing much has changed but to Summer, everything has. Unable to support herself against the post behind her whole body is enlisted to keep herself steady now. The brunt of her efforts and weight being supported by her delicate wrists.

Kaecie vs. Her Nipple Tether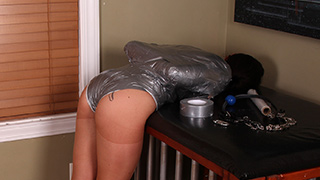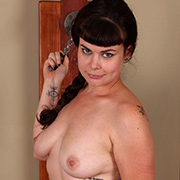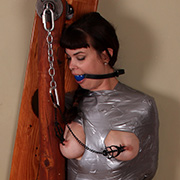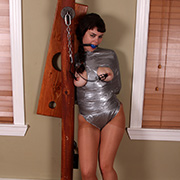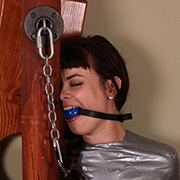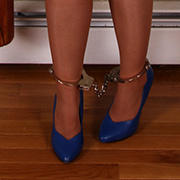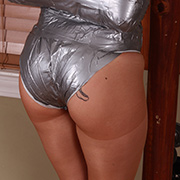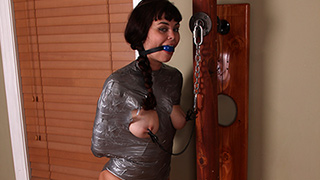 In this week's extra large update Kaecie wrapped in a special leotard made of duct tape. The leotard only comes in an armless model but a special feature is her breasts are left exposed for breathability. At least that's what she was told. Once her outfit is complete the real fun begins a ballgag and her creative ability to escape. To prevent her from getting too creative and actually escaping a set of nipple clamps keeps tethered down. Never one to give up though, Kaecie manages to pull one of her clover clamps off and even rips some of her duct tape with her freedom. Not to worry, they are easily reattached with a zipties to be extra sure they won't go anywhere again. Now it's just a waiting game to see if she manages to get free or her legs tire out. Certainly a situation her tormented nipples will object to.

Summer vs. Bondage Bait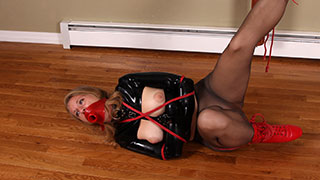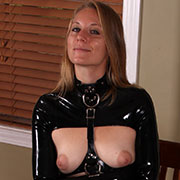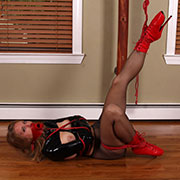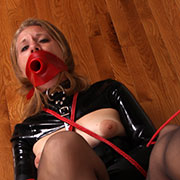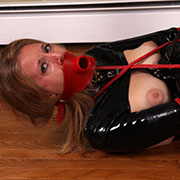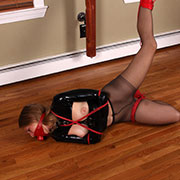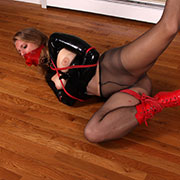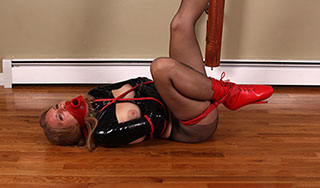 Struggling in her straitjacket, pantyhose, and ballet boots Summer looks as sexy as ever. More importantly, she has no chance of escaping, her inability to stand in her boots limiting her movement. Given such a helpless subject one has to wonder what you can capture with such tasty bait. Using a rope to frogtie one of her legs, another strings her other leg high in the air. Still helpless in her straitjacket there's no hope for escape now. Dangling on the end of a string and twisting under its hold one has to hope, will her friends come to help? My ropes will be ready if they do.