Miss Crash vs. The Chain Reaction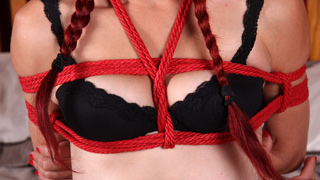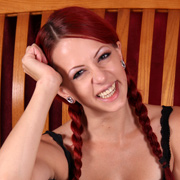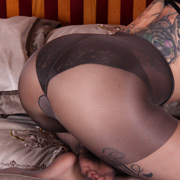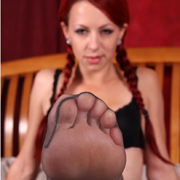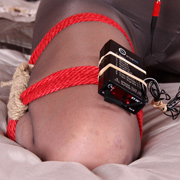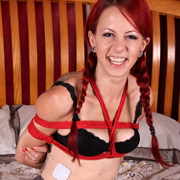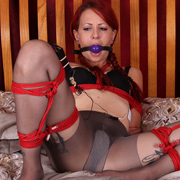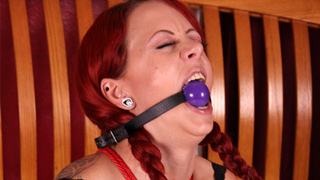 To be honest, I don't know how we got on the subject. What I do know is that Crash was practically giddy when I told her my ideas for my Eros box. With only her pantyhose and bra protecting her I bound her tightly and warm her up with some shock training which really gets her hopping around. Next I setup a motion detector to shock her whenever she moves making any escape attempts, costly. Despite the shocks, she's loving every minute of it and even trying to trigger it to go off! I give her a grin and step things up by stuffing the mic into her pantyhose. Almost instantly every movement and sound sends a shock into her midsection prompting even more shocks. The only question is, can she stop the chain reaction?

Sarah vs. The Hair Anchor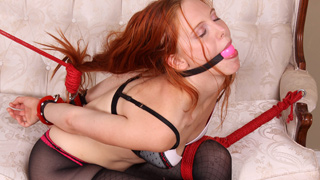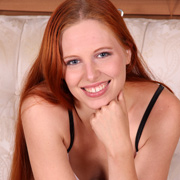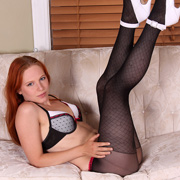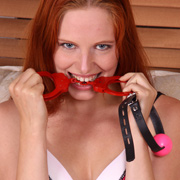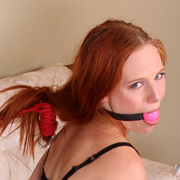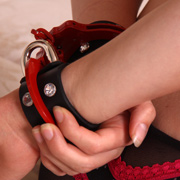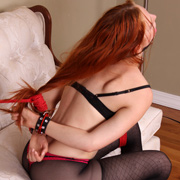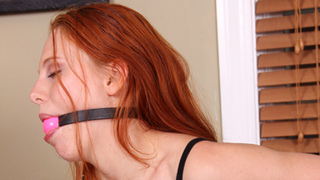 Sarah can be a feisty girl (all redheads are right?), but lucky for us she can be tamed with the help of a few ropes. I have her put on her own gag and handcuffs but adding my own flair to the mix. With her wrists padlocked to the couch I'm free to put her beautiful long hair in a tight hair-tie. I tie it off to her ankles causing her to pull on it with every struggle. I should mention that Sarah REALLY loves her hair pulled. After she gets herself all worked up I re-cuff her wrists behind her back and attach them to the hair-tie which, as you may have guessed, really drives her crazy!

JEM vs. The Bed Anchor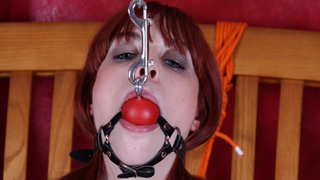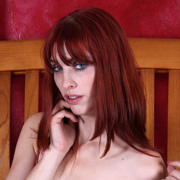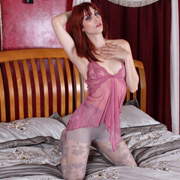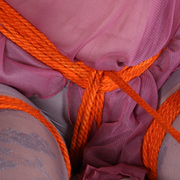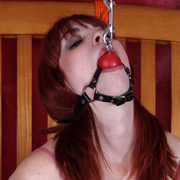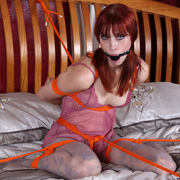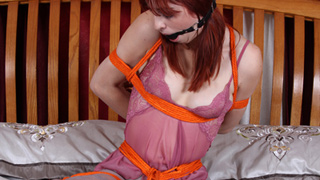 Without stating the obvious, JEM is a feisty girl who loves nothing more than to escape. Wise to her ways I setup a special tie just for her. I first bound her in a box tie to get things started. Next came her crotch rope, tied and knotted at the foot of the bed. Another rope secures her arms to the headboard while more pull her pantyhosed legs apart. It's about now when she realizes that all the knots are well out of reach but I'm not done yet. After a good struggle I change out her gag which leaves her completely anchored to my bed... yum!

Tracey vs. The Hitachi Cherry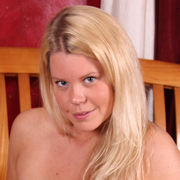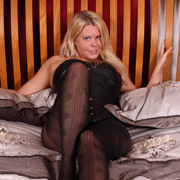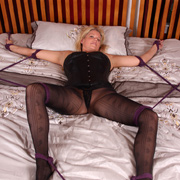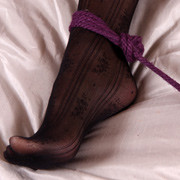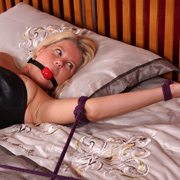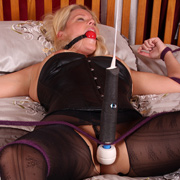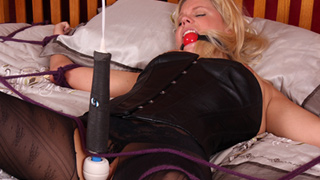 It always put a smile on my face when a girl is excited to try something new. Tracey had been tied, bound, gagged and restrained more than one can count but somehow never encountered the Magic Wand. This was an injustice that I simply could not let pass. Ballgagged and bound in a web of ropes I let her struggle for a bit. Satisfied she wasn't getting free I hung the Hitachi in place and turned it on low. Her eyes widened with surprise as the Magic Wand performed its, well, magic. As her first orgasm built I tightened up the ropes and sat back to watch the ride.

Nyxon vs. The Taped Prayer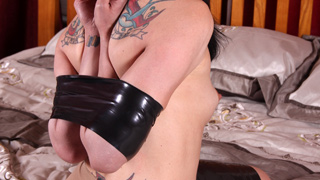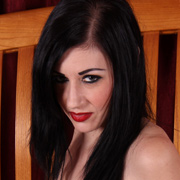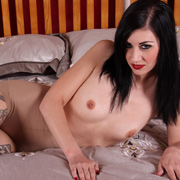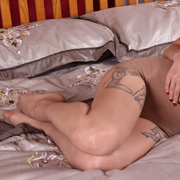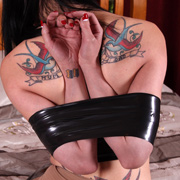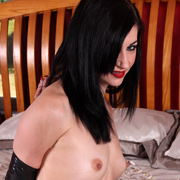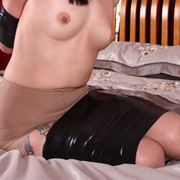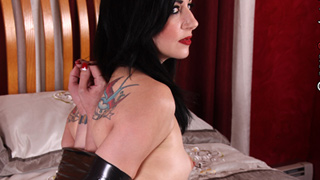 It really is amazing how well you can bind a girl with just a few roll of electrical tape. Combine that with amazing flexibility and you have Nyxon in a strict reverse prayer. With her wrists locked firm between her shoulder blades I have to had it to her, she put up a good fight. What makes electrical tape particularly evil is for every millimetre you fight against it seems to constrict by two. Her only escape was to talk her way out which is difficult with a 3" beanbag gag in your mouth.