Rachel vs. Counting Seconds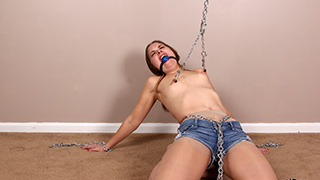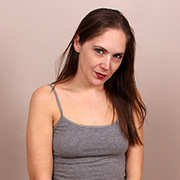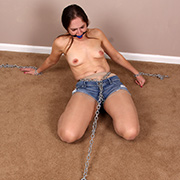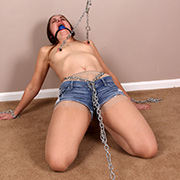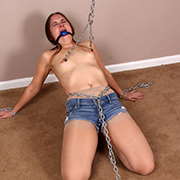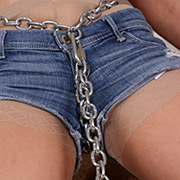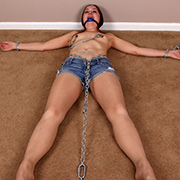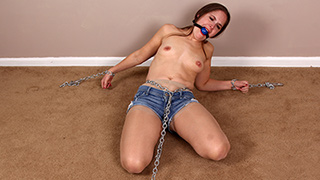 Counting the minutes as I wait for Rachel to arrive it occurs to me that this is a learning opportunity. As she walks through the door 9 minutes late she offers no apology, implying it's a trivial amount of time. Leading her upstairs a few chains short work of her freedom but Rachel was expecting bondage. What she didn't anticipate was the nipple clamps tethered to the ceiling above. The chain is short enough that she much arch her back to keep the pressure off; exhaustion setting in quickly. It's then I let her know that her release will come in 9 minutes. As it's such a trivial amount of time, this should be a piece of cake for her. If I didn't know better though, I'd say she was counting the seconds.

Raven vs. Her Floating Wrap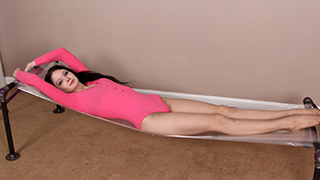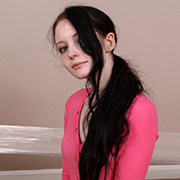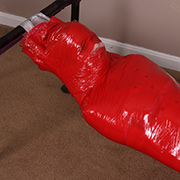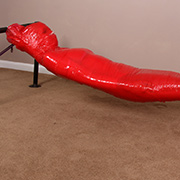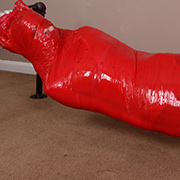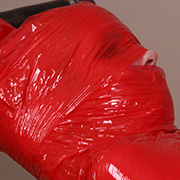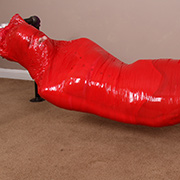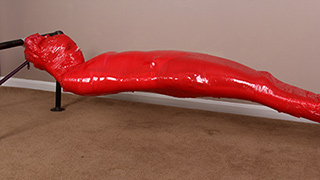 Floating on a bed of plastic wrap Raven awaits her fate. Starting at her feet the roll of red plastic is slowly worked up her legs. Bit by bit her body is not only mummified, but wrapped around her plastic hammock. Panic fills her face for a moment and the wrapping continues to secure her head as well. Only her nose is left exposed. If struggling was difficult with a normal mummification, it's a whole new game now as every movement seems to work against her. When she decides to get cute and pokes a fingernail through the plastic I leave her to escape completely. A task she wholly underestimated it's difficulty.

SB Challenge: Hannah's Pantyhose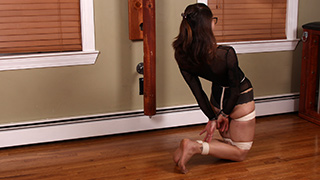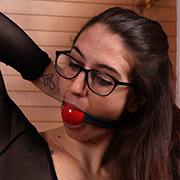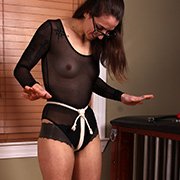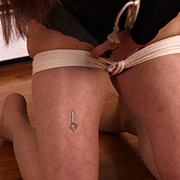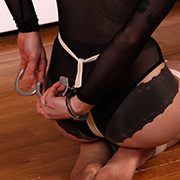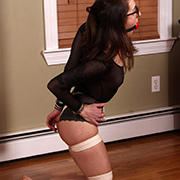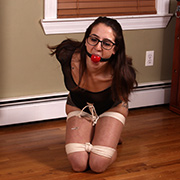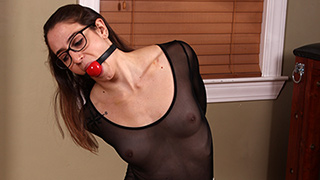 Another day and another challenge and Hannah is ready. Starting with the key, she slides it down the front of her pantyhose. She ties a tight crotchrope first and followed by rope around her thighs, knees, and ankles. After strapping a ballgag in her mouth starts the challenge by locked her hands behind her. Unknowingly she finds she's much better at self-bondage than she would have guessed as all the knots are well out of reach. After 10 minutes the worry begins to show and doesn't like the prospect of being stuck for a few hours until she's rescued. Right when Hannah's about to give up a new idea hits her and gives it a go. Will it lead to her escape? Only time will tell.

Gmoras vs. Some Playtime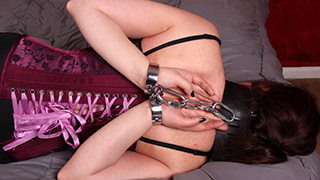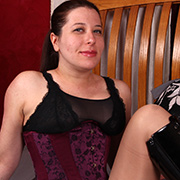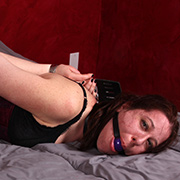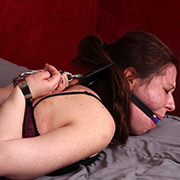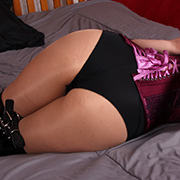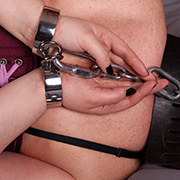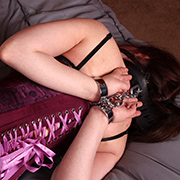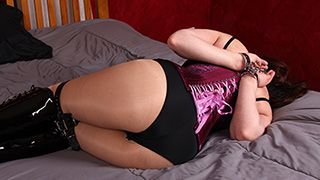 Where most people wouldn't mind a nice nap in the afternoon to relax Gmoras prefers tight bondage. With her flexibility, a reverse prayer is an obvious choice to start her out with. Belts are cinched around her legs to keep her from going far. With a gag to finish up her bondage her playtime begins, much to her delight. Since Gmoras has been such a good girl I'm sure she'll be ecstatic when she finds out her playtime is extended a couple of hours. Don't tell her though, it's a surprise!

Maggie vs. Kaecie's Toys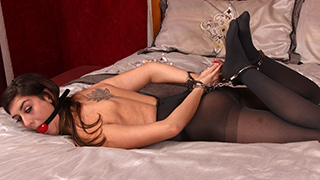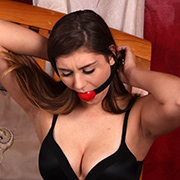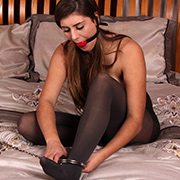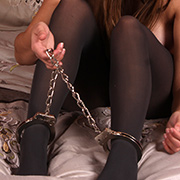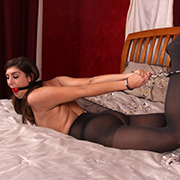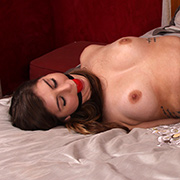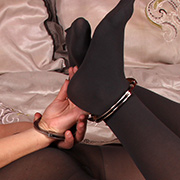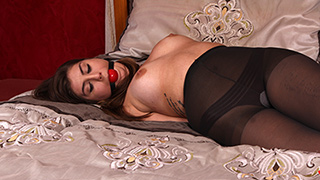 Looking for her hair brush Maggie finds it in her roommate's room but not before her foot finds her bag of toys. Looking through the bag she starts to figure out what her roomie is doing with the door locked. Curious what could be so entertaining she used the pictures in the magazines to put herself into a hogtie. Struggling and giggling behind her gag Maggie starts to see how her roommate enjoys being tied up. Still, after a few more minutes she decides it's time to get free and goes for the keys. In her eagerness, they go flying off the bed stripping away all fun she was having. Her luck really turns sour when her roommate shows up and she doesn't sound happy.