Hannah vs. A Close Call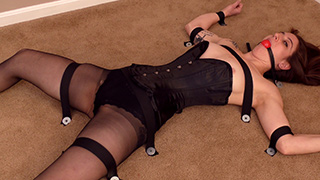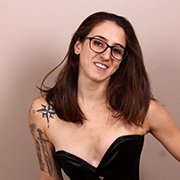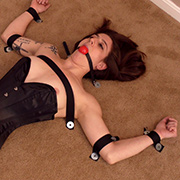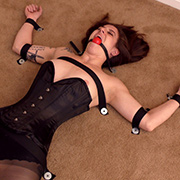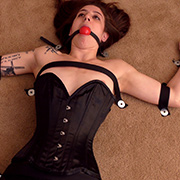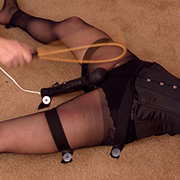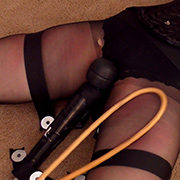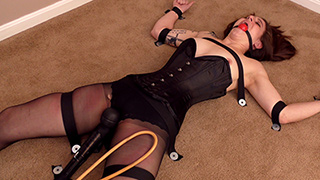 Hannah finds herself quite happily bolted to the floor knowing the best is yet to come. Even her ballgag is secured to the floor keeping it extra tight; a feature the neighbors will appreciate soon. A low wand starts her fun with a light caning to warm her up. Speed and intensity of the two are steadily increased until she's begging to cum through her gag. Hannah's a true submissive and without a simple YES she can only writhe in frustration. Again and again, she's teased into a frenzy, the straps holding her helpless. Finally, the magic word is spoken... and the sound of a switch turning off.

Be sure to check out the post scene interview at the end in this weekends extra large 22 minute update!

Lucy vs. Her Bell Release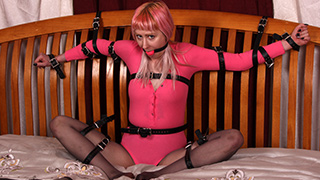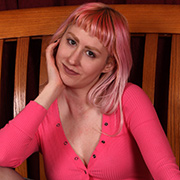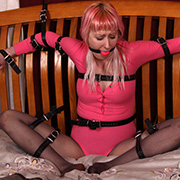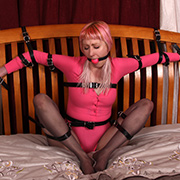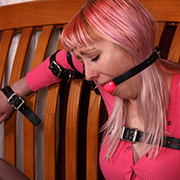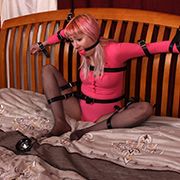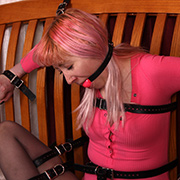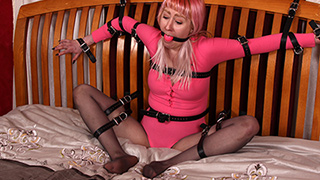 Timing is everything. In Lucy's case it's asking when she'll be released. A good question, but maybe better voiced before she's secured bound to the bed. Lucky for her she has the option of requesting release anytime she wants. All she needs to do is ring the bell inches in front of her. Sure she can hardly move a muscle and per pantyhose only slides on the bedding, but won't stop someone determined right? It certainly doesn't in Lucy's case. While she does manage to reach the bell, struggling hard and drooling through her gag, it's not quite the outcome she hoped for.

Brittany vs. The Time Killer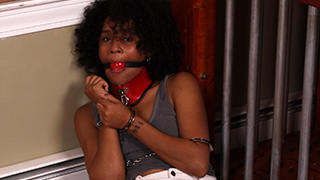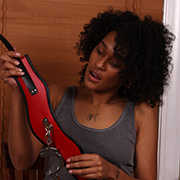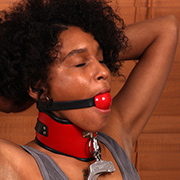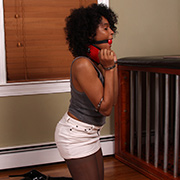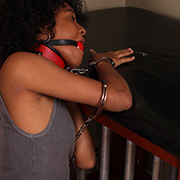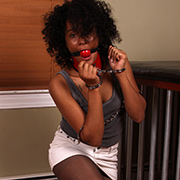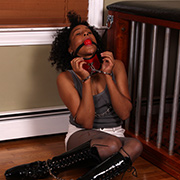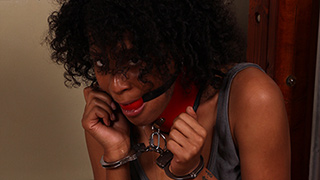 Brittany arrives at her friend's house a couple hours early and makes a shocking discovery. She knew her friend was into bondage but never knew how much. Finding all her toys she can't help but try it out for herself. With the keys to get free right in front of her what could go wrong? Brittany's lack of self-bondage experience makes itself evident very soon and learns the first two rules the hard way. Test your release and always have a backup. Instead, her short little adventure is extended by several hours. Plenty of time to learn from her mistakes.

Rachel vs. An Easy Bait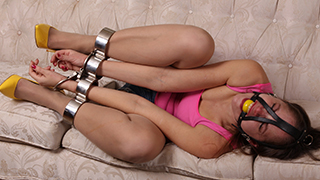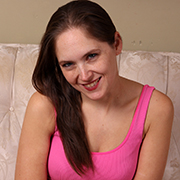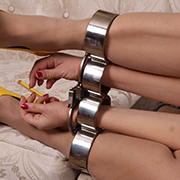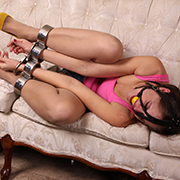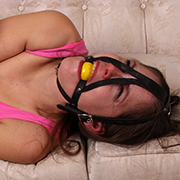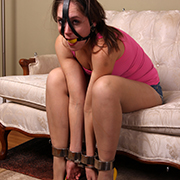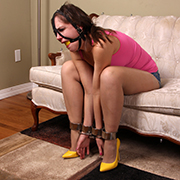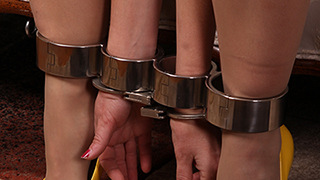 Rachel and I have had plenty of friendly wagers in the past with both winning some and losing some. So when I proposed a wager that she couldn't escape from the steel stocks she didn't think twice. She knew her hands could slide right out of them but unfortunately for her, so did I. Even through her gag I could see her cocky grin dreaming of the moment I would have to pay up. In her distraction, she doesn't notice the addition of handcuffs until it's too late. With them tight around her wrists, she has no hope of slipping out. Confidence switches to dread as she realizes she'll be spending the next several hours bound in this uncomfortable position. Rachel tries to concede hoping for another fate but she knows the rules and I've never bent them yet.

Raven vs. A Pink Bind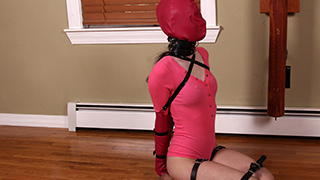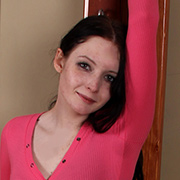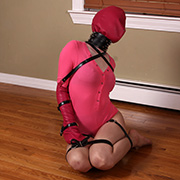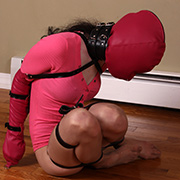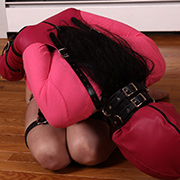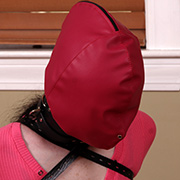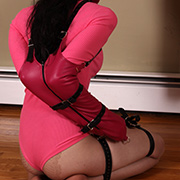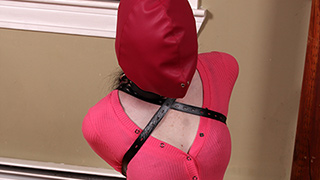 As with many things in life, the devil is in the details. Raven had tried the armbinder on previously but without the two small belts. It had taken her a bit of effort but as a self-titled escapist, she was confident she could escape and did. So on the main stage, a ballgag in her mouth, hood on her head, and posture collar pulled tight she was ready to escape again. Raven didn't even notice anything was different until all the restraints were in place. The wrist belt, in particular, turned out to be quite vexing. With it pulled tight it didn't matter how flexible she was, there was simply no way to pull her hands-free. With her hands and fingers tucked away Raven knew she was beaten.