TripSix vs. The Zigzag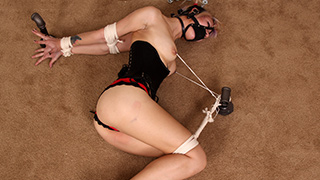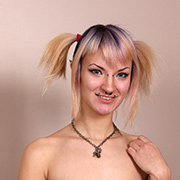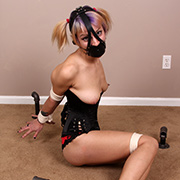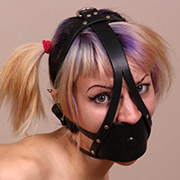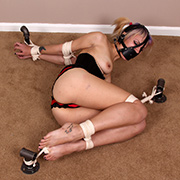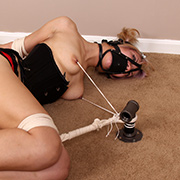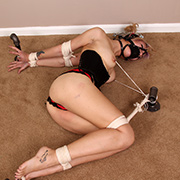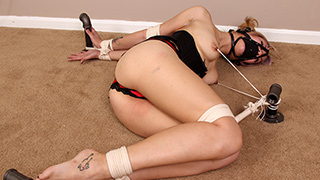 For her first time here TripSix hits the ground running with a tasty predicament. Well, she would have if her arms, legs, and toes weren't tethered to floor anchors. Trapped on her side there's nowhere to go. Her fun is only just beginning; the real fun begins when her nipple rings are tied to a post as well. Every squirm is a constant reminder of how helpless she is. A fact she becomes acutely aware of when the magicwand comes out. Her body betrays her as the vibrations make her squirm with pleasure. Her nipples being pulled and tugged helplessly.

Sky vs. A Little Challenge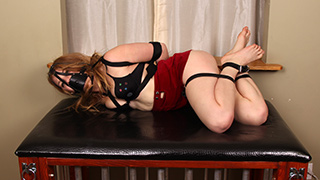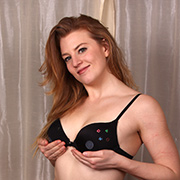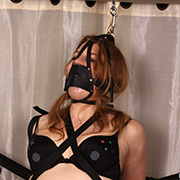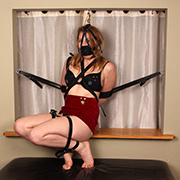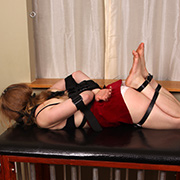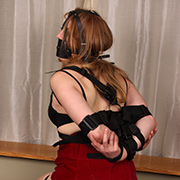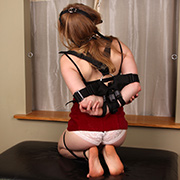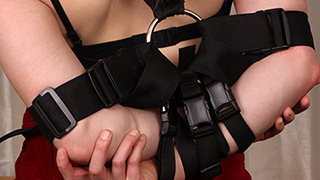 Sky is always fearless. So when I showed her a new harness I had she was happy to give it a try. Confident in her ability to escape, what did she have to lose? When the final strap is pulled tight however, you can hear the confidence fade away. A few belts to frogtie her legs and, of course, a proper gag to keep her pleas for release stifled. Sky knows she's stuck but gives it her all to try an escape.

Bella vs. A Gentle Overload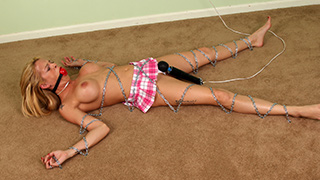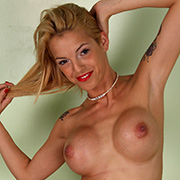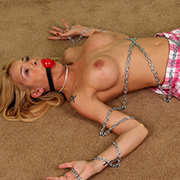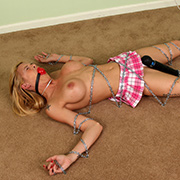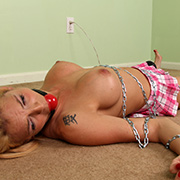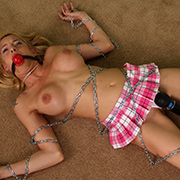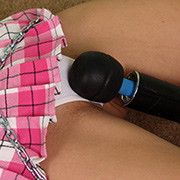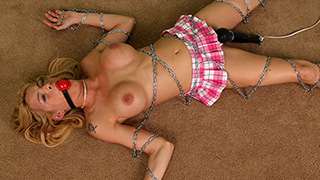 It doesn't take much to have Bella screaming in orgasmic bliss. Especially when a magic wand is involved. Add some strict bondage in and she never had a chance. Chained tightly to the floor Bella tries her best to struggle free but it's no use. Even her fingers are threaded through eyebolts for extra security. When the wand is secured it only gently rests on her pussy. Still, the effect is profound as she goes into overload. The combination of everything is too much. So when given the chance to have more orgasms or spend the next hour or so bolted the floor, she didn't even need to think about it. Now granting her wish, that we'll have to see.

Amanda vs. Pleasure & Pain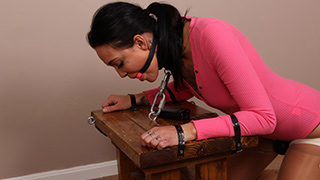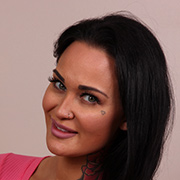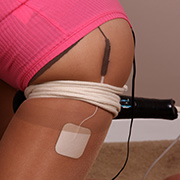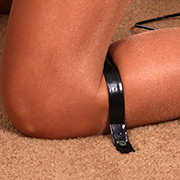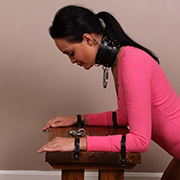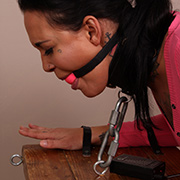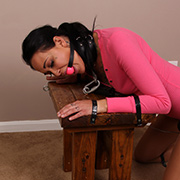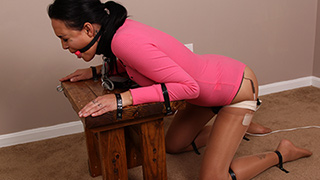 Amanda finds herself in another devious predicament. Metal straps keep her bolted tot he floor and table in front of her. A magic wand is tied in the perfect spot, both of us knowing the reaction it will bring. Before her pleasure begins, a TENS is set up with a sound sensor. Any sound, moan, or the rattle of her bondage will set it off. The shock being proportional to the noise she makes. As the wand is switched on she instantly reacts, letting out a moan that Amanda instantly regrets. It's a hopeless battle but she soon melds the two extremes into one. Which one wins?

Kaylee vs. The Paper Clip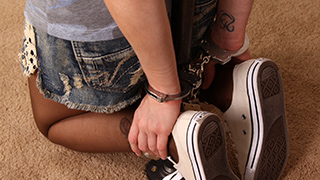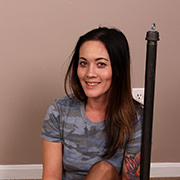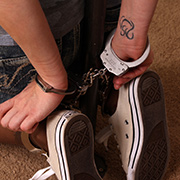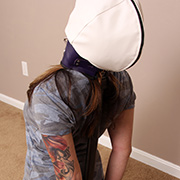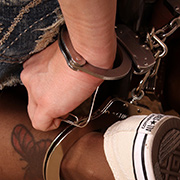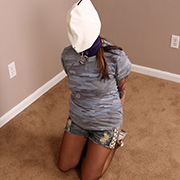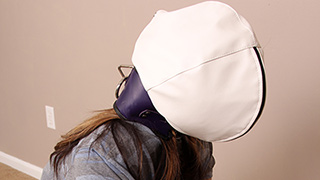 Another bondage newbie pays us a visit but Kaylee has special skills. The ability to pick locks can come in pretty handy so I thought I'd put her to the test. Armed with only a paper clip, can she escape a pair of handcuffs? Not looking to make it easy on her I nestled her up to a pole and hogcuffed her to it. The uncomfortable position and hands behind her back will certainly make it a challenge but that wasn't enough. An insect hood and posture collar are added because, why not. Nervous, Kaylee fidgets as she struggles to escape. A million thoughts race through her head. How long will I keep her like this if she can't get free? Am I even there?