Kaylee vs. The Pole Hug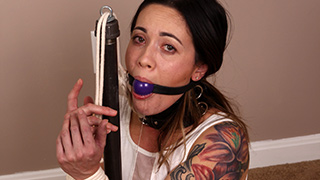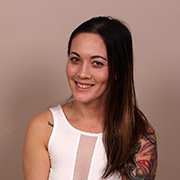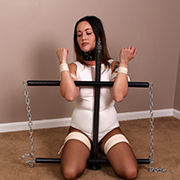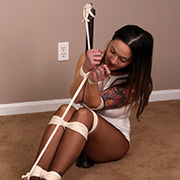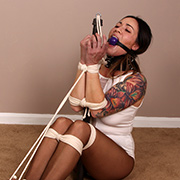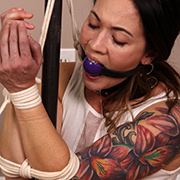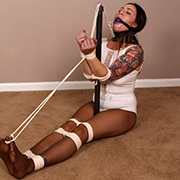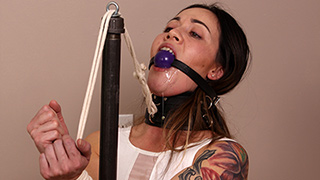 Bound for her first time ever Kaylee finds herself tied to an iron pole between her legs. Her wrists seemingly float in front of her as they are bound to her toes and collar leaving no comfortable position. Once a gag is strapped into her mouth it doesn't take long for the drool the flow. Nervous about what to expect she was in neck deep now, especially with the thick collar around her neck. She tries her best to paw at the ropes for some sort of release, but pulling in one direction only causes discomfort in another. I'm sure she'll get used to it.

SB Challenge: Aimee's Clover Clamps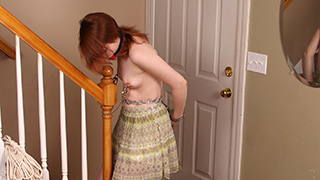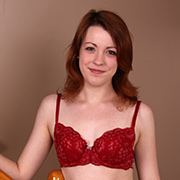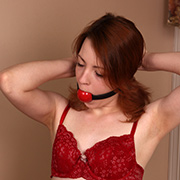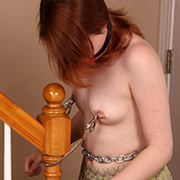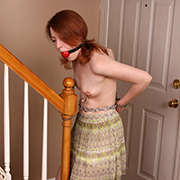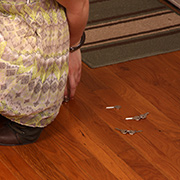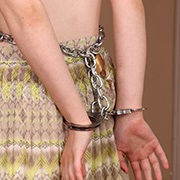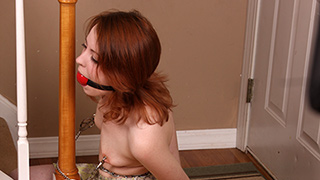 Aimee's knew when the challenge called for nipple clamps she was in trouble. Gritting her teeth she put them on anyway, tethering her nipples to the bannister. After gagging herself she locks her hands behind her back with handcuffs. Thumbcuffs are added just to make it a real challenge before dropping her escape key on the floor. Sitting below is are a dozen dummy keys. While it should have been easy to find the right key the thumbcuffs prove to be more of a hindrance than she expected. Worse, the chain she used for her handcuffs is just a tad bit short to reach the keys. Pulling hard against her clamps she manages to get one. The wrong one. Only 11 more sets to choose from!

Rose vs. The Forced Experiment #9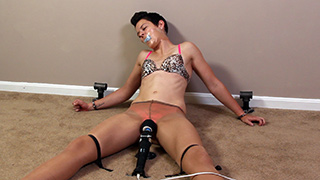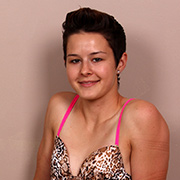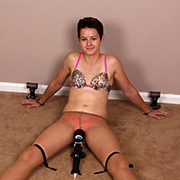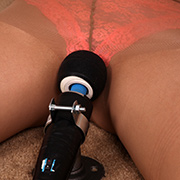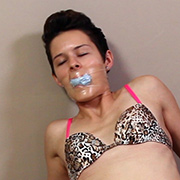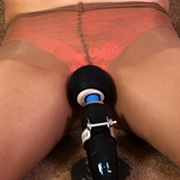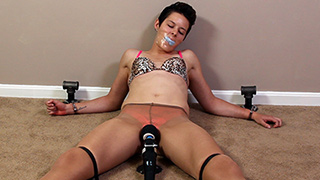 Rose sit nervously in her restraints unsure of what to expect. Having never tried a Hitachi before she curious on what it could do. She was fairly confident that her orgasms were well in her control. When I explained that nearly nobody had reached the end of the experiment without orgasming she was more determined than ever to break the mold. After a few minutes on low it was obvious her confidence level was waning. By the time it's time to move to high I knew she didn't have a chance. Rose was pretty sure she didn't either. If you're forced to orgasm however, do you really lose?

Amanda vs. Unrelenting Binds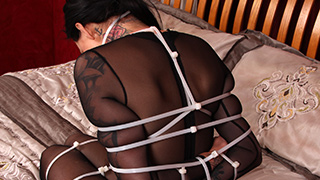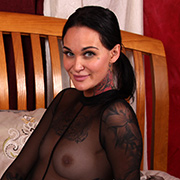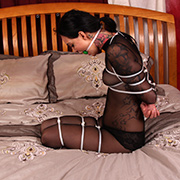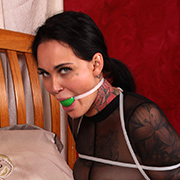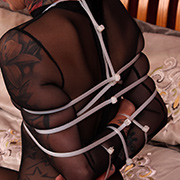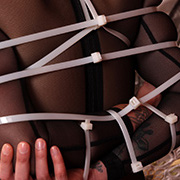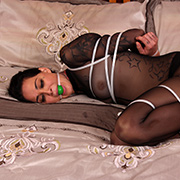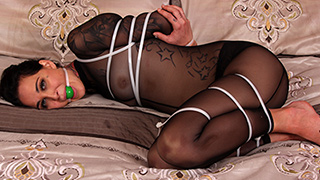 Unlike rope, zipties only work in one direction. Tighter. Amanda knows that each click of the tie puts her further away from freedom. Each band pressing tight into her skin constantly reminding her of her predicament. Even her ballgag is ziptied keeping it firmly trapped in her mouth. Amanda tries her best to find some weakness in her bonds only to be left frustrated. Drool spills onto her chest from frustration know that breaking even one tie is nearly impossible, let alone a dozen.

Merula vs. The Decoy Rope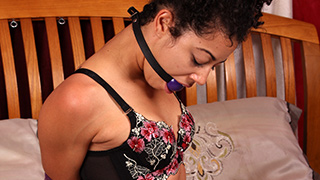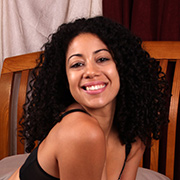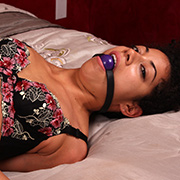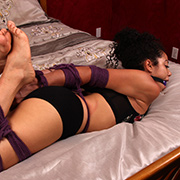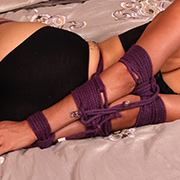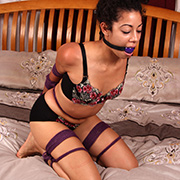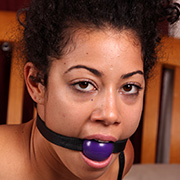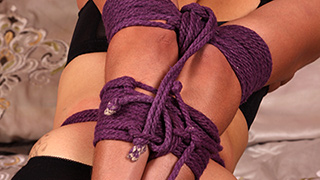 Merula didn't seem worried as I cinched her elbows together. I could see her fingers feeling for the knots. All but one is well out of her reach. Once everything is cinched tight she tries for her escape immediately. In her hogtied position it's not easy to work the knots but she tries her best. Eventually she gets it, her movement speeds up in anticipation of some new found freedom. None will come as the rope was only a ruse. Defeated this is not longer the simple escape these thought it would be. Panting through her gag she tries to figure another way out knowing she'll have plenty of time before she's set free.