Macie vs. Her Xmas Jingle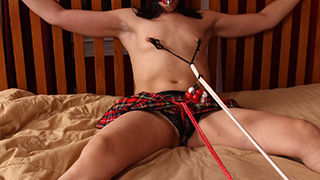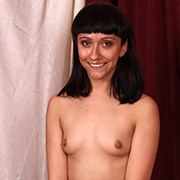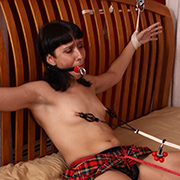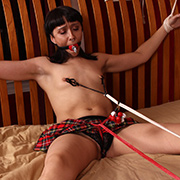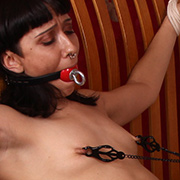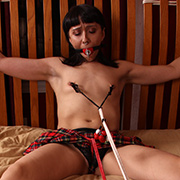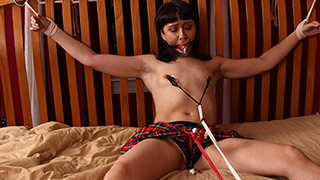 Her willingness for Christmas cheer may be debatable but nothing that some rope and bells can't fix. Wrists tied to the headboard and crotchrope already digging in deep Macie can certainly use some motivation. Her nipples find themselves easy targets for magnetic nipple clamps. Still wincing behind her ballgag tiny bells find themselves stuck to her clamps. It's only then her mission is revealed; she must shake all the bells off if she hopes for any chance of release. Shaking her chest causes the bells to jingle and give her pause if the paint is worth it. Macie might be better off resigning herself to whatever fate lies before her.

Holle vs. Her Half Moon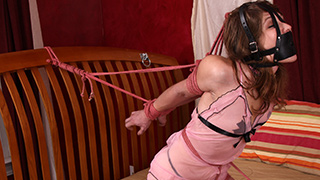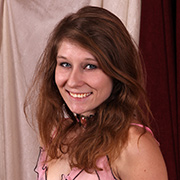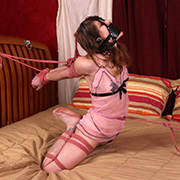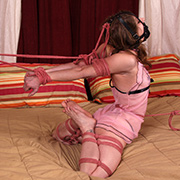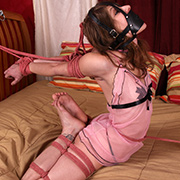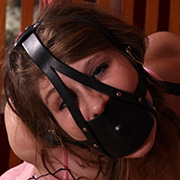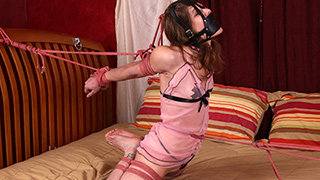 Holle may be a bondage newbie but you'd never know it from this update. Being extremely flexible is certainly a bonus and one I'm happy to exploit. With this in mind, her elbows are cinched together and put into a strappado. A crotchrope is soon added and connected to the opposite side of the bed, the start of her plight to come. Her head harness is tied back leaving her staring at the ceiling. Just when she doesn't think it can get any worse her crotchrope is cinched tight pulling her hips forward. Her arms and legs are pulled back leaving her in a severe arch, much like the moon. Holle tries her best to find a new position to relieve the rope digging between her legs but only makes it worse.

Raven vs. Black and Tan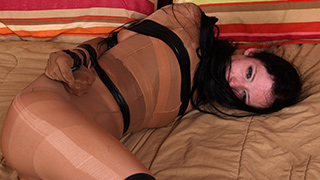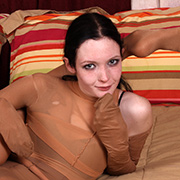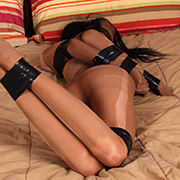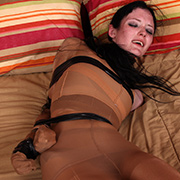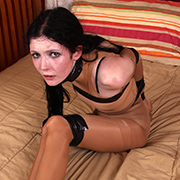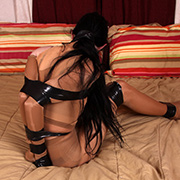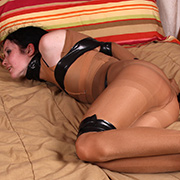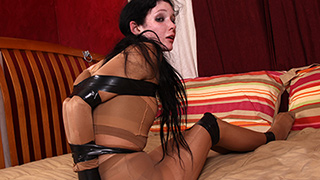 When you can't decide what to wear, why not layers of pantyhose? At least that was the plan with Raven. A little bit of tape to keep her elbows tight together, mouth gagged, and legs secured. As someone who loves to escape from her bondage, this is a perfect test of the tape's effectiveness. While she is good at what she does there is no doubt that the tape will prove a worthy challenge.

Chloe vs. Her Bedtime Routine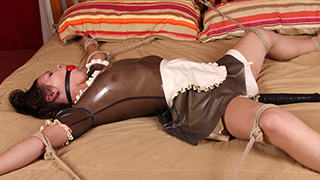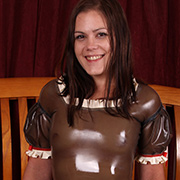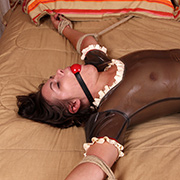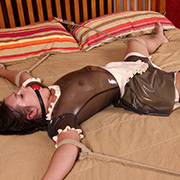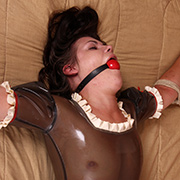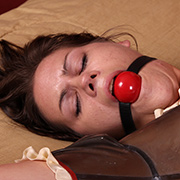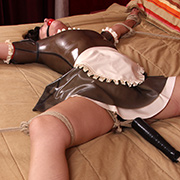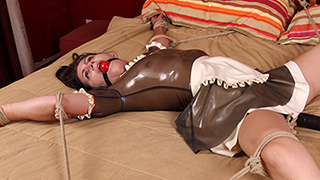 After a long day of cleaning and putting away toys a rubbermaid needs her rest. So as part of her routine, she is tied to her bed in a tight spreadeagle. Once gagged she's offered a special treat for hard work in the form of a magicwand between her legs. The ropes hold her tight as orgasm after orgasm washes over her. Thoroughly exhausted after nearly a dozen climaxes it's eventually turned off so she can get some sleep. Chloe seems content until the lights go off and she realizes it will be a long 8 hours before she's free again.

Summer vs. Her Crotchrope Tether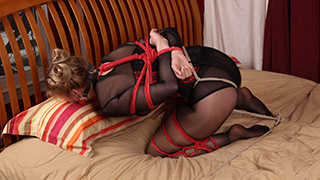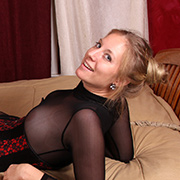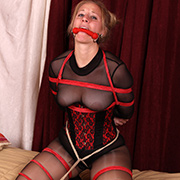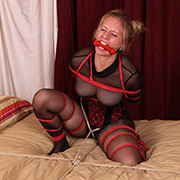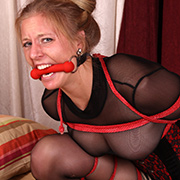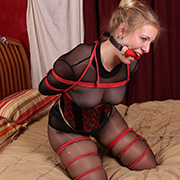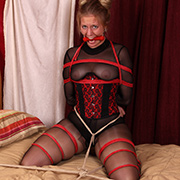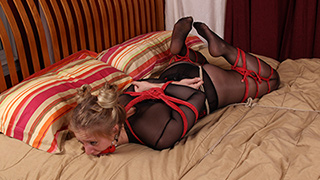 Red rope encircles Summers body and highlighted by her sheer black pantyhose and leotard. A red bit gag would normally be the final touch but I have a special treat for her today. Since there is no plan to release her anytime soon it's only fair to keep her entertained. The rope is cinched tight to the bed leaving a center knot. Perfect for anchoring a crotchrope. With just enough slack to tease her, Summer tries her best to escape but is only rewarded with sharp yanks of her crotchrope. I'm certain it will be plenty to keep her entertained for a few hours.