Lexi vs. Her Clear Wrap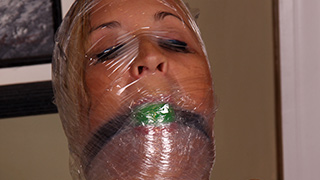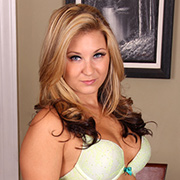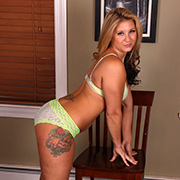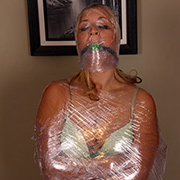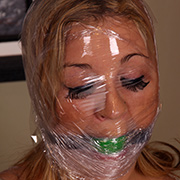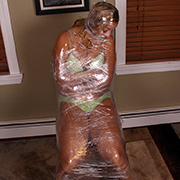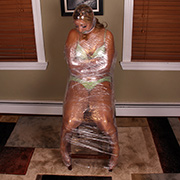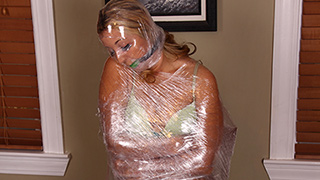 Hope as she might, there were no breaks for Lexi today. Right down to her wrapped fists and toes, every inch of her body is covered in unforgiving pallet wrap. Pulling and struggling, the wrapping only seemed to sap her strength with each attempt. Just when Lexi thought it couldn't get any worse she sees another roll held in front of her face. Layer upon layer is added, pressing her ballgag deeper into her mouth and sealing her eyes shut. Lexi was going to be there for quite a while.

Leila vs. Her Wrapped Bliss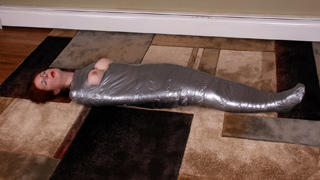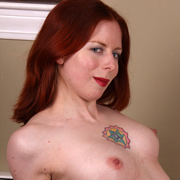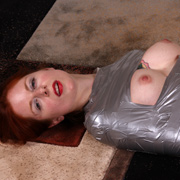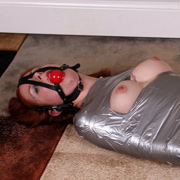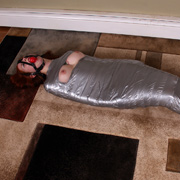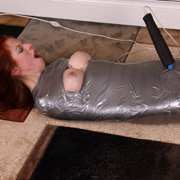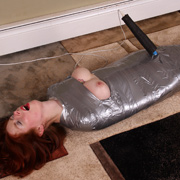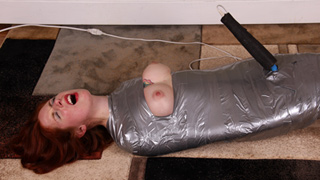 Sealed in several layers of heavy pallet wrap the extra layer of duct tape might have been overkill. Then again, if you're going to do something, do it right the first time. Right away she finds that moving a few simple inches becomes exhausting. Leila's moans and grunts though the 2" harness gag in protest go unanswered. After an hour Leila had only managed to cover herself in sweat. Feeling a bit of pity knowing she'd be in there for several more a vibe is taped to that special spot and the orgasms begin to fly. Within minutes she's up to three, but in her encased state there is nothing to stop the onslaught. After 10 minutes Leila loses count as they all merge into one, long, orgasmic bliss.

Ruthie vs. The Chair Wrap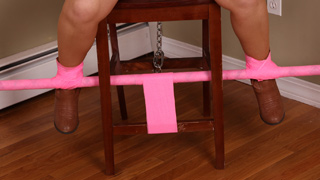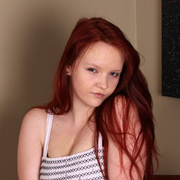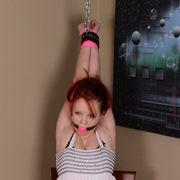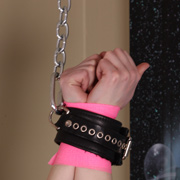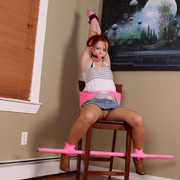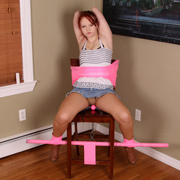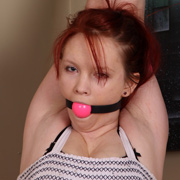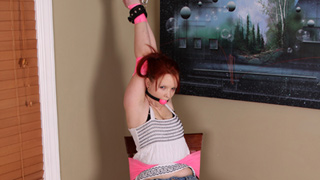 Ruthie would never admit it but as the vetwrap continued to compress around her elbows she had underestimated the material. Moments earlier it tore like paper in her hands and now squeezing her wrists and elbows behind her head tightly. When she eventually begged for a reprieve I gladly obliged only to use another roll to mummify her head. Her wrists pulled down behind the chair, she can only paw at restraints nowhere near her fingers. As she struggles the wrap naturally compresses just a bit more forcing her ballgag underneath in her mouth deeper. Ruthie wants to beg her way out of her new bindings but knows it won't get any easier.

Liv vs. The Mummy Mounds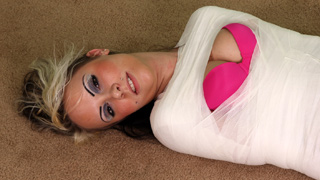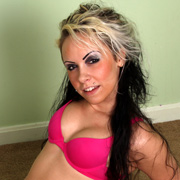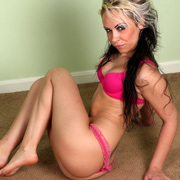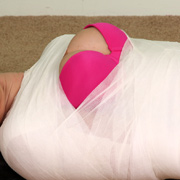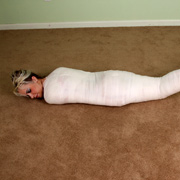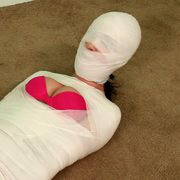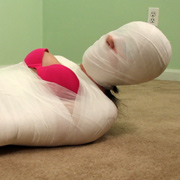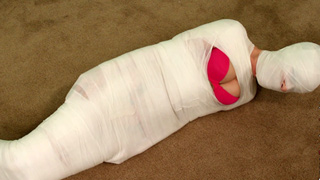 In Liv's quest to try out all things bondage, mummification is on today's agenda. The tight coils start at her feet and make their way up her legs. She tries to make a few jokes to hide her nervousness as the vetwrap inches up her legs. Soon her hands, chest, and shoulders are tightly compressed leaving only her perky mounds visible. Sealing in her fate and her world for the hours to come I encase her head in several layers. All her senses are now starved for input; straining for sounds, sight, or touch. All she can make out is the thumb of her increasing heartbeat as she tries to escape in a world of increasing compression and darkness.

Cali Logan vs. The Black Wrap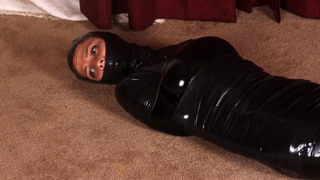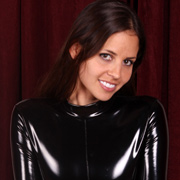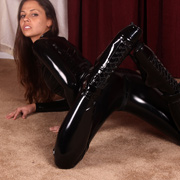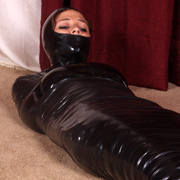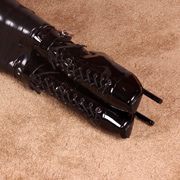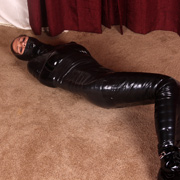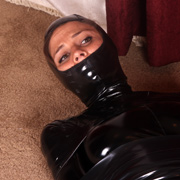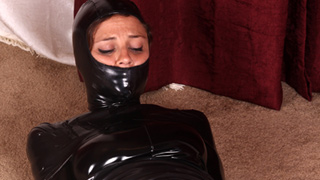 One loop at a time. Starting with her upper body I wrap overlapping layers of vinyl tape around her body. Inch by inch she feels the tape struggling to pull back into shape. Like a 100 foot snake coiling tightly around her body. Once the coils reach her hands he moans in protest. Cali's muffled grunts are muted by her panties taped tightly in her mouth and easily ignored. The process quickens as I move down her legs and reach her ankles. Through the small opening of the hood Cali's wearing she pleads for release but knows she's going to be stuck for a while. A few hours should calm her down a bit.