SB Challenge: Summer's Pantyhose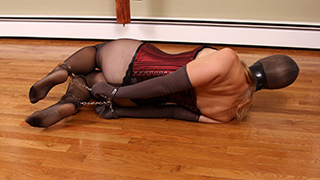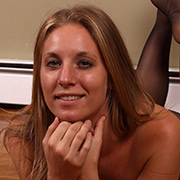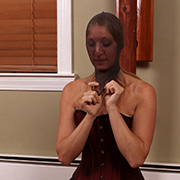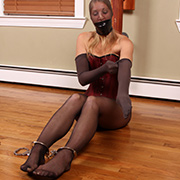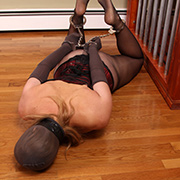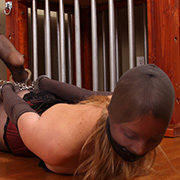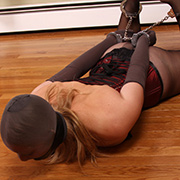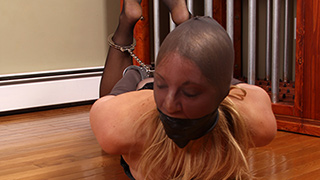 Summer was already excited to take on a self-bondage challenge but elated to find out it was a pantyhose challenge. Starting with pantyhose over her head she stuffs her mouth with a rag and sealing it with vinyl tape. Next, she puts her hands in a double layer of pantyhose before handcuffing herself into a hogtie. Knowing the key was only a few meters away she was fairly confident escape would come easy. At least until she tried to move. While the hogtie was limiting the real challenge came from a satin corset and pantyhose supplying her traction on hardwood floors. After 10 minutes she was only halfway there but her woes are just beginning. Summer's in for a surprise when she tries to unlock her cuffs behind her back wearing two layers of pantyhose.

Lucy vs. An Intimate Tug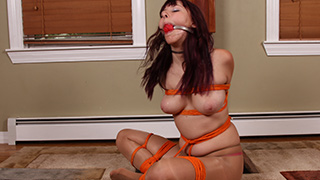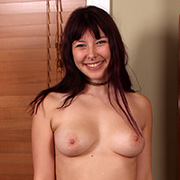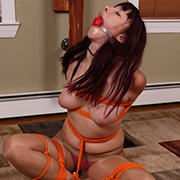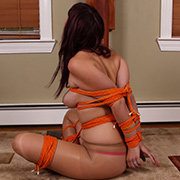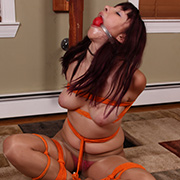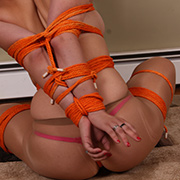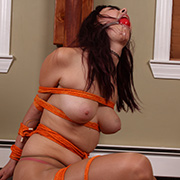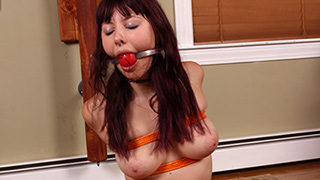 Lucy knew she was in trouble when she saw the gag. A large rubber ball with a pipe fastener for a strap. Once screwed in place it wouldn't come off without tools. Ropes wrapped her legs into a frogtie while more welded her elbows together. One final rope brought her predicament together. The crotchrope ran from Lucy's arms to her frogtied legs. At a glance it didn't seem like much to her until she started to struggle. As the rope quickly pulled taught her situation became clear. Despite the odds being stacked against her Lucy tries her best but deep down knows it's hopeless.

Rachel vs. A Difficult Arch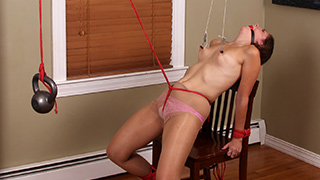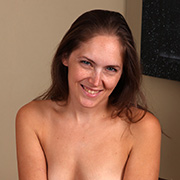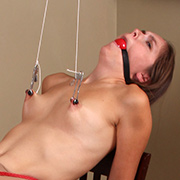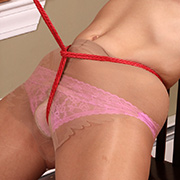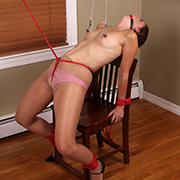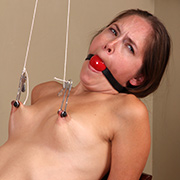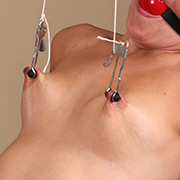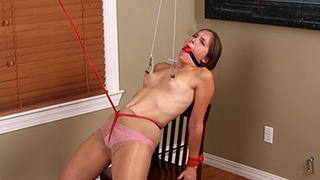 There's no point is wasting time with simple hogties or binds with Rachel. To keep that big grin on her face she needs a challenge. Luckily for her, she's come to the right place. She's not fooled by the basic chair tie I start her out with, and equally not surprised when the nipple clamps come out. It only takes a couple of strings to have her arched in the air, held up by her nipples. Of course, she can sit down anytime - for a price. When her legs begin to shake, Rachel is given a thoughtful crotchrope to help ease her predicament. It's now just a waiting game. Eventually gravity will win; it always does.

Maggie vs. A Twine Situation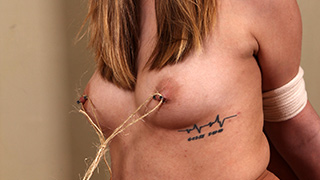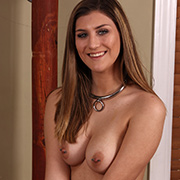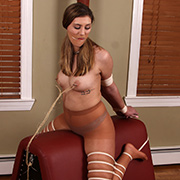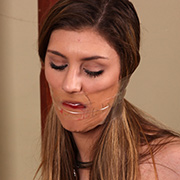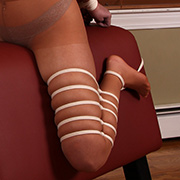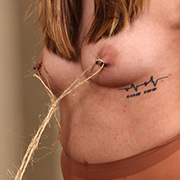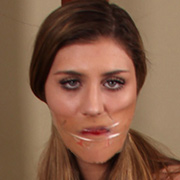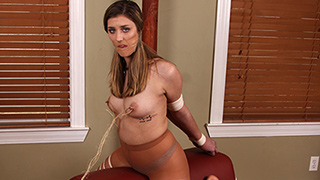 Frogtied and straddling a padded horse, Maggie struggles to escape the ropes holding her arms. She knows it's hopeless, and that her situation is only going to get worse. With her pierced nipples exposed, they make for an easy target. It only takes a moment and her breasts are pulled forward by the twine looped around her nipples. Each struggle or squirm only rubs the coarse twine against her nipples. Not quite painful, but not pleasant either. The tickling is the worst for her, as her body involuntarily jerks and pulls hard on the twine.

SB Challenge: Michal's Weights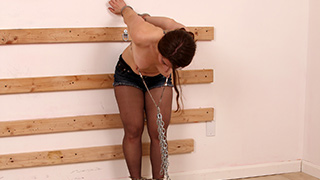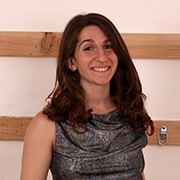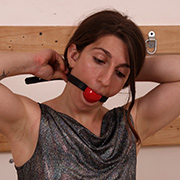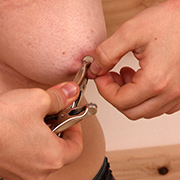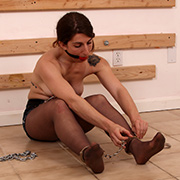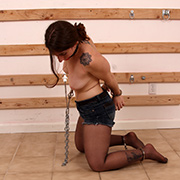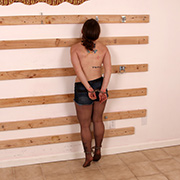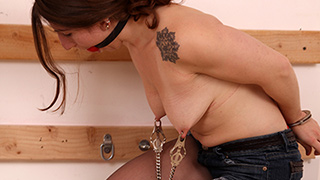 Of all the challenges that Michal could have picked, she went for one of the evilest. It starts off simple enough: A ballgag here, pantyhose there, and some leg cuffs to top things off. Placing her release key up high, she picks up her clover clamps with trepidation. Carefully, they are placed on each of her nipples. Wincing as she adjusts, next are two heavy chains which are attached to the clamps. The added weight forces her forward as Michal reaches the point of no return. With a sigh of resignation, she cuffs herself behind her back with hinged handcuffs. The only way out is to lift the heavy chains by her clamps. A prospect that seems impossible after a failed attempt to stand. Desperate, she tries to pull off her clamps, but the hinged cuffs keep her fingers just out of reach. Will she be able to pull them up high enough to reach the key and escape?