Joy vs. Push & Pull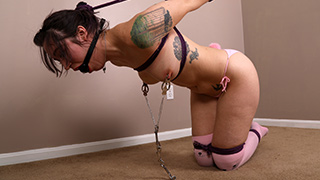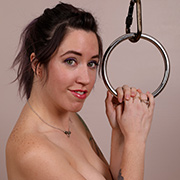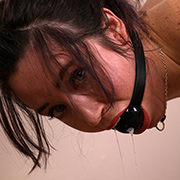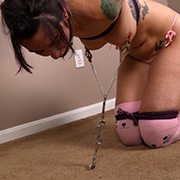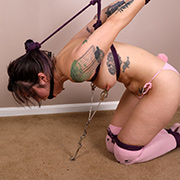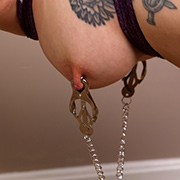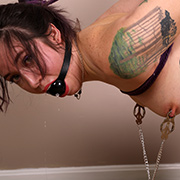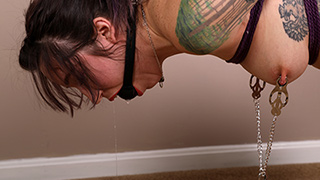 There probably isn't any bondage that Joy wouldn't enjoy. Suggesting a predicament, however, will get her to do anything. For this adventure, she starts off with a strappado and light chest harness to keep her semi-suspended. The real fun starts when the nipple clamps go on and are connected to a floor anchor without any slack. It doesn't take long before her arms want a break and she instinctively pulls up only to be sharply pulled back down. Joy eventually gets frustrated and tries to pull off the clamps to end her torment but finds she doesn't have the leverage, only a painful lesson is gained.

Joy vs. Sage's Sabotage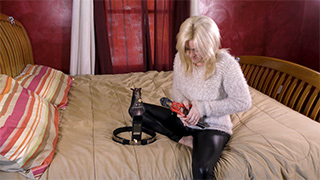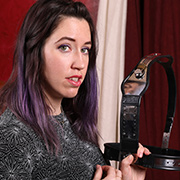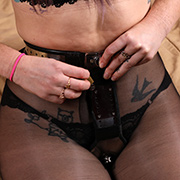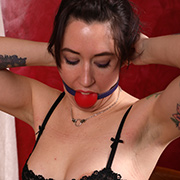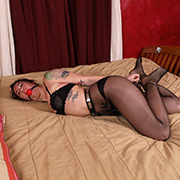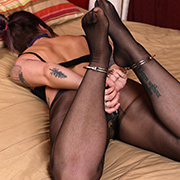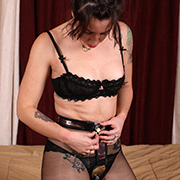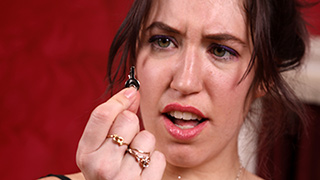 Having a roommate that's also into bondage is usually a good thing. Borrowing toys without asking, not so much. Sage has just the solution to make sure Joy asks permission in the future. After cutting Joy's chastity belt key in half all she had to do is wait. Joy's routine, especially after a hard day, was to dabble in some self-bondage to get herself worked up. Her chastity belt always added to the fantasy that she would be denied days or weeks without any orgasms. The truth was it never stayed on for more than an hour before ripping it off for quality time with her vibrator. This time, however, Sage has made sure her fantasy will become reality.

Lola vs. A Little Decoration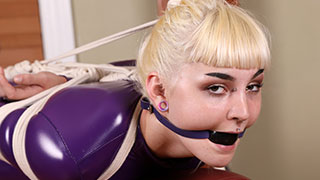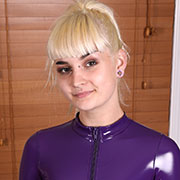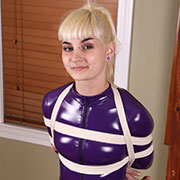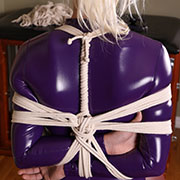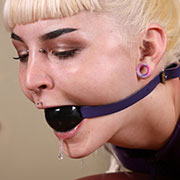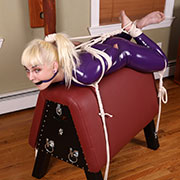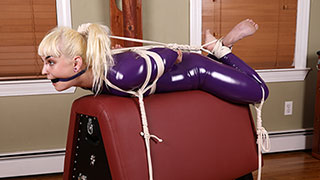 Normally the girls that end up in one of my predicaments did something to get there. They could have been bratty, uncooperative, or simply overconfident in their ability to escape. In Lola's case, it was none of that. I simply wanted to see her tied up tight and on display. Helplessly drooling is always a bonus in which she was able to supply abundance. Truth be told, rope wrapped around a catsuit is always a sight to enjoy. The perfect accent to my room.

Joy vs. The Job Offer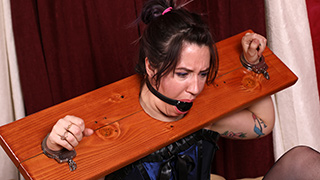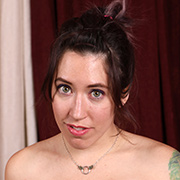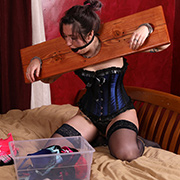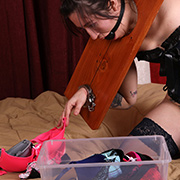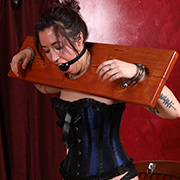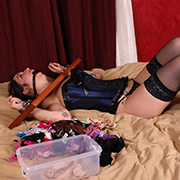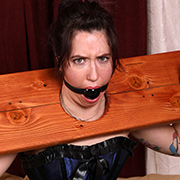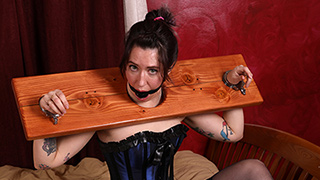 Joy knew when she walked through the door that a cleaning position wouldn't be paying so much without a catch. Dressing up and being bound while doing the job wasn't on her mind when she was given the job details. Still, after being unemployed and bill piling up she had to at least explore the idea. It didn't take long before she realized how she had been tricked. Her job wasn't necessarily to clean but to be scantily dressed while struggling with normally simple tasks. Now gagged and bound in stocks it was clear her new employer wouldn't be letting her free for a long while, if ever. Cursing herself, how could she let this happen?

Sage vs. Canvas & Nylon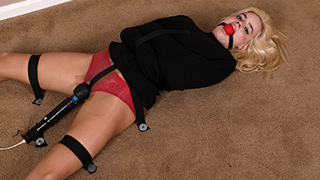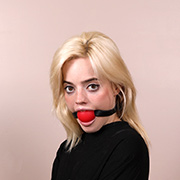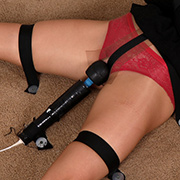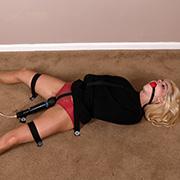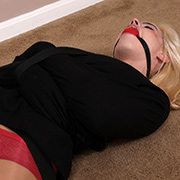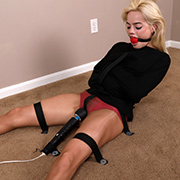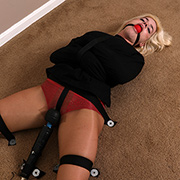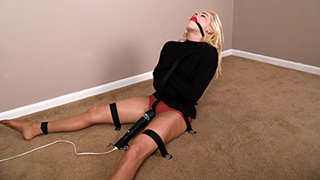 Often I'm asked how I come up with some of my rigs. What it really comes down to is identifying the problem and breaking it down. For Sage I had two. To see her struggle but keep her restricted enough for endless forced orgasm fun. A straitjacket solves the struggling problem nicely and comfortable enough to leave it in for a while. Tying a wand to her one an option but easy to dislodge. Bolting her to the floor on the other hand always works. With a plan formed and executed all that's left is to leave Sage to enjoy herself and for us to watch the show.