Lucy vs Her Desperation Bet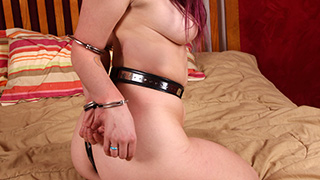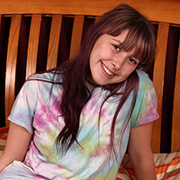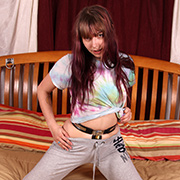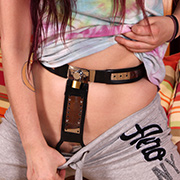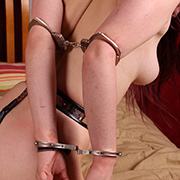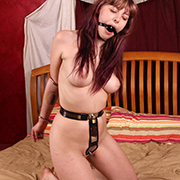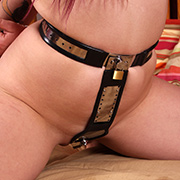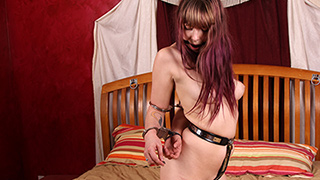 It only took a week into her two week sentence before Lucy was at my door. Despite her practically begging me to keep the keys from her I let her in. No amount of pleading would have me giving up those keys early. If anything I wanted to extend her time. I could tell she was getting frustrated so I offered a challenge. If she could escape a pair of handcuffs, with the key, I'd open the belt. In her desperation Lucy readily accepts without asking details. So when I put her in hinged handcuffs and elbow cuffs she knows she's in trouble. We both know she's not getting free without help but only one of us has accepted this fact. There's no way to know for sure chances are good she'll be spending a least a month in her belt. Maybe I'll charge her an extra week to let her out of the cuffs?

Lucy vs. Her Assumption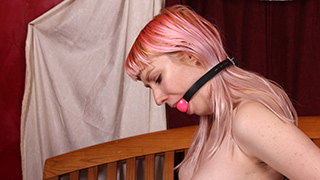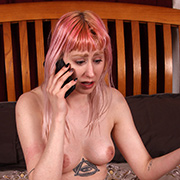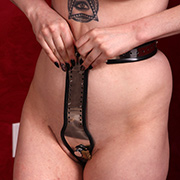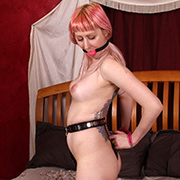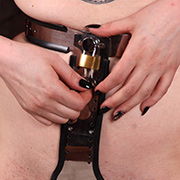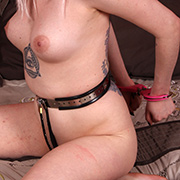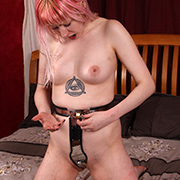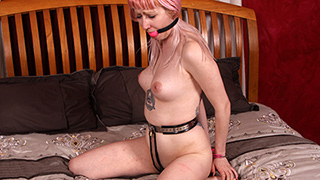 When Lucy sees new toys on her bed she can't help herself. She knows she should wait for her boyfriend to come over to play with them but what's the fun in that. Having got herself stuck before she keeps her self-bondage simple. After locking her new chastity belt her favorite ballgag is next followed by matching pink handcuffs. Right away Lucy's imagination goes wild with the possibility of being locked in the belt for days or weeks, frustrated out of her mind. She thinks of all the things she'll do to convince her boyfriend to let her free or at least orgasm. Her fantasy fades as she removed her handcuffs and gag. Her chastity belt is another matter. After trying all the keys twice the lock remains in place. While she assumed her boyfriend left the correct keys to the belt it's clear he has other plans.

Lucy vs. Her Bell Release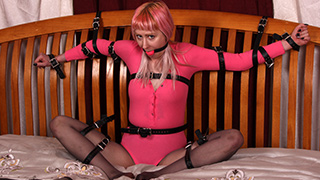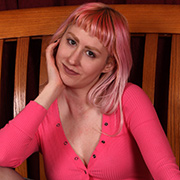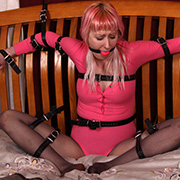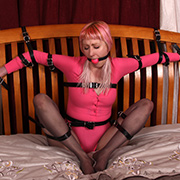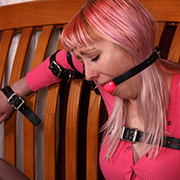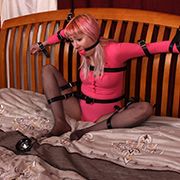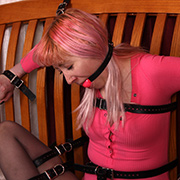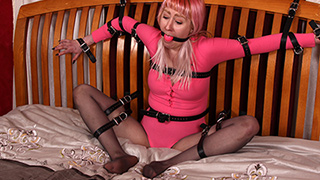 Timing is everything. In Lucy's case it's asking when she'll be released. A good question, but maybe better voiced before she's secured bound to the bed. Lucky for her she has the option of requesting release anytime she wants. All she needs to do is ring the bell inches in front of her. Sure she can hardly move a muscle and per pantyhose only slides on the bedding, but won't stop someone determined right? It certainly doesn't in Lucy's case. While she does manage to reach the bell, struggling hard and drooling through her gag, it's not quite the outcome she hoped for.

Lucy vs. The Ab Workout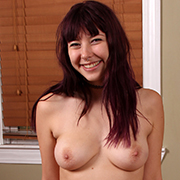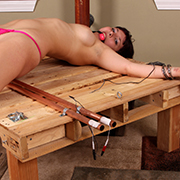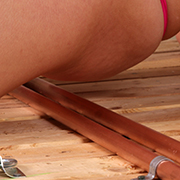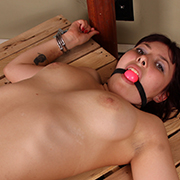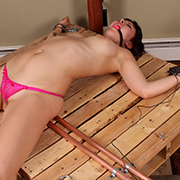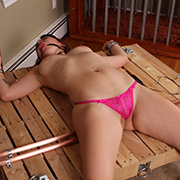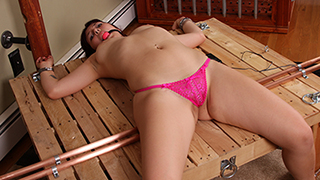 Lucy is always fun to play with and loves a good challenge. Once I have her cuffed down to the pallet she notices the copper pipes line up quite nicely with her ass. When the electricity is turned on it's at this moment we both discover she's very sensitive to getting shocked. It only takes a few minutes before even hinting the power is on that she thrusts her hips into the air to avoid it. To help her maintain her position the magicwand is brought out or at least offer a distraction. The real question is, how long should I keep the power on?

Lucy vs. Tease & Denial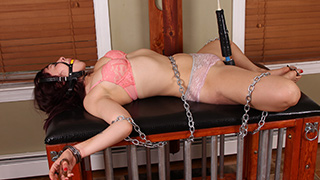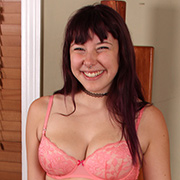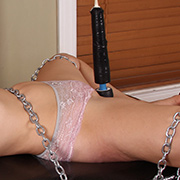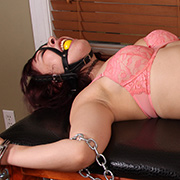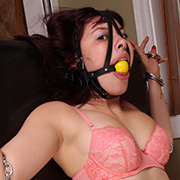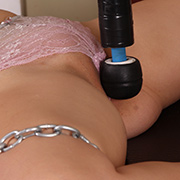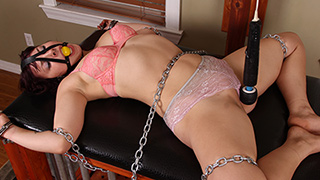 When Lucy saw the magicwand nearby she didn't protest the chains and gag being put on her. In fact, she welcomed them; tools to bring her to bigger and better orgasms. She even puts up a bit of a struggle trying to free of them but it was no use even with the keys. When the wand was eventually hung above her and turned on Lucy instantly knew the score. While a high-speed vibrator is nice without any pressure it only serves to tease. Bound tight by her chains she doesn't have a prayer of getting off without help. Just to be sure she stays on the edge I press it firmly against her pussy. Like stoking a flame her struggles become more frantic hoping to be pushed over the edge. With a final press of the wand Lucy gets closer than ever to the prize. Will it be enough?