Samantha vs. Amelia's Tight Wrap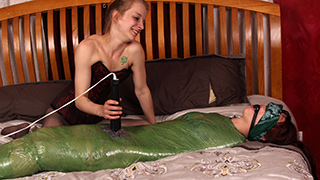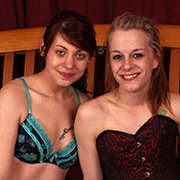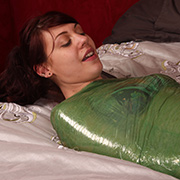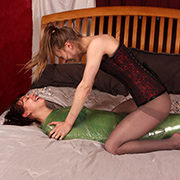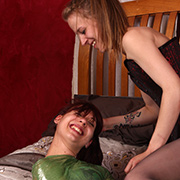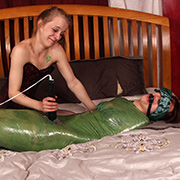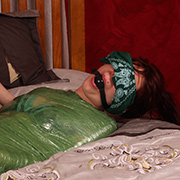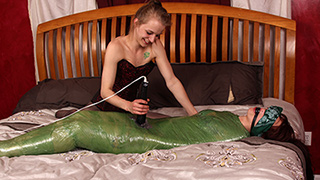 After Samantha caused her to get stuck in self-bondage a while back Amelia plotted her revenge. Finding a mummification video online she had her plan. Getting Samantha to agree was a simple offer of a hundred dollars if she could get free. Amelia planned too well and knew how to make sure she would never get out on her own. Like a mouse caught by a cat, Samantha was helpless in her paws. Amelia proves to be a merciful cat however as she positions a magicwand in place bringing her quickly to the edge of orgasm.

Samantha & Amelia vs. A Little Game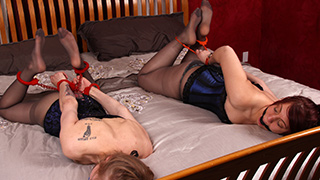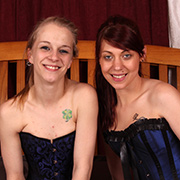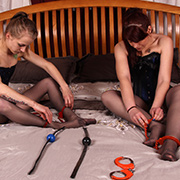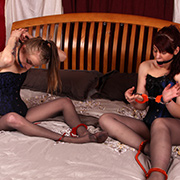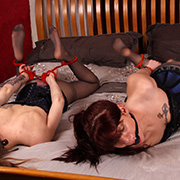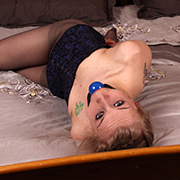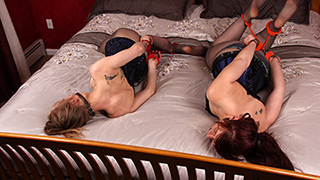 After reading a story online, Samantha had to try its contents for herself. With little personal experience, she wanted to try some new things with her friend Amelia. The game was simple: they would hogtie themselves with handcuffs and legcuffs. They would need to struggle to get the key which would be kept just in reach. The first one out gets to dominate the other. Eagerly, both girls lock themselves up tightly and set to trying to escape. In their fight to escape, they end up extending the game far longer than they intended.