Raven vs. Maximum Power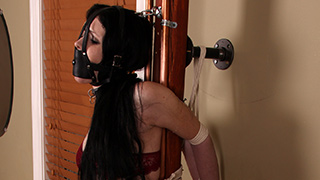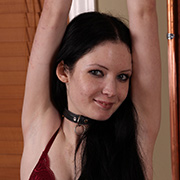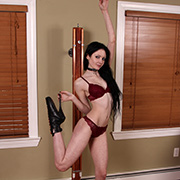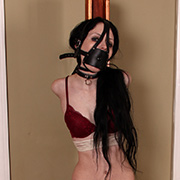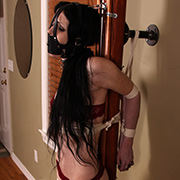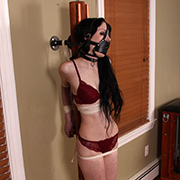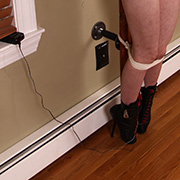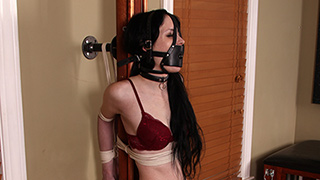 Despite her very petite 18 year old frame, Raven is as tough as nails. Starting with her ballet boots and elbows tied together behind a pole most girls would be at their limit. Instead, Raven is just getting started. With two copper bars behind her the ropes around her ensure there is no escaping them. Starting at 40% power I can barely get a reaction from her. Steadily increasing she starts to squirm. With the TENS box nearing its maximum I have to wonder, who will max out first? Raven or the TENS box,

Rose vs. The Fast One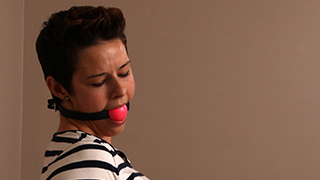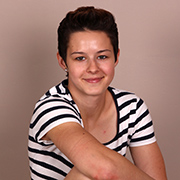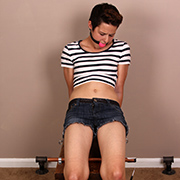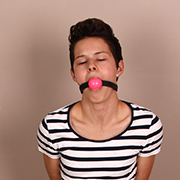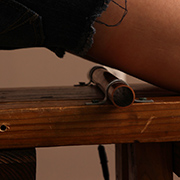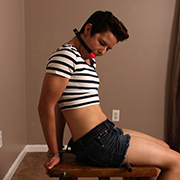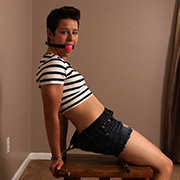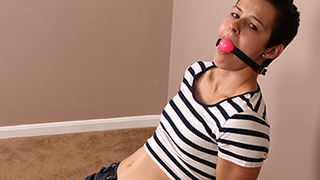 It all started as an innocent test of endurance. The goal was to see how long she could prop herself up with a little electricity as incentive. Of course whenever a subject is put into a predicament they will find a way to cheat if they can. Some are honest, others not so much. Using the edge of her jeans Rose found a way to avoid the shocks but was a bit too obvious about her discovery. A chain link attacked her shorts put a quick stop to that. Sure it made her predicament that much harder to deal with, but that's the price you pay for cheating. Now the real endurance testing can begin.

TripSix vs. A Little Motivation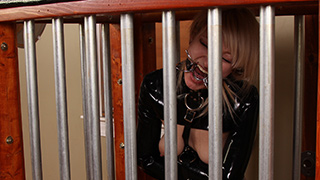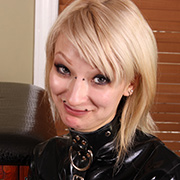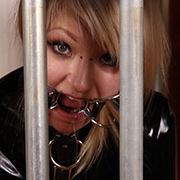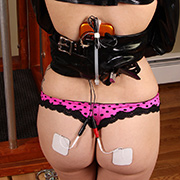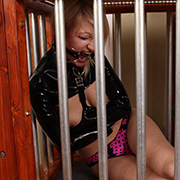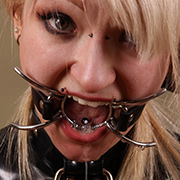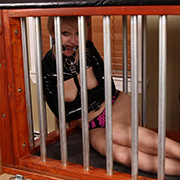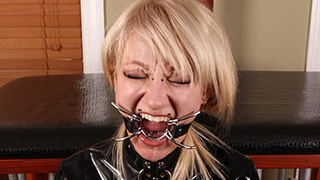 It's hard to punish someone who enjoys it far too much. Still, it's fun to try. Failing to clean up her toys from the previous day TripSix was due for more than a reprimand. Outfitting her in a latex straitjacket and spider gag she was set to spend some quality time in the cage. To keep her entertained her cellphone is attached to a TENS unit on her back. Setting the volume to max she was soon going to regret having so many notifications setup. As calls, text messages, and tweets keep her hopping in the cage she doesn't realize this is just a warmup. A few clicks and the real fun begins. Her afternoon is just getting started.

Abby vs. Her Leg Shake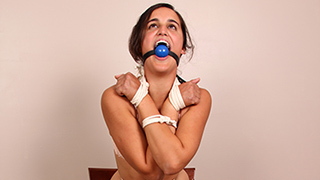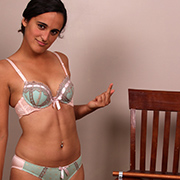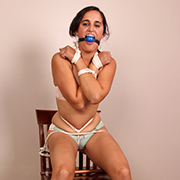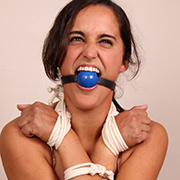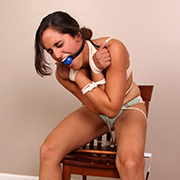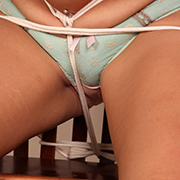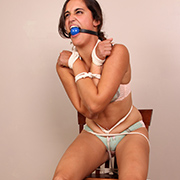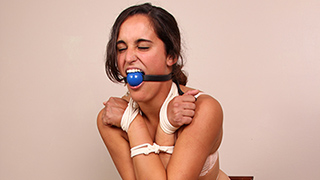 Abby was understandably nervous having been shocked before. Tied loosely to her chair, she can stand, but only just. Her crotch rope makes sure her movement is restricted. Vulnerable, she sees the remote in my hand and tries to prepare herself. Without warning, Abby jumps up, or at least tries to. The crotch rope stops her hard and Abby must use her leg muscles to hover over the charged copper bar. Her legs start to shake in trying to hold the position, the fear of getting shocked keeping her afloat. Little does she know that it was actually turned off a minute ago. Eventually, she realizes she can sit down, only for the power to come back on, and the process to be repeated all over again.

Amanda vs. Pleasure & Pain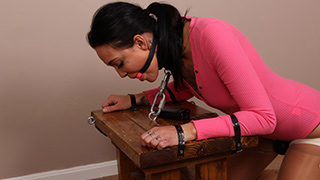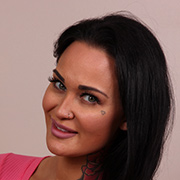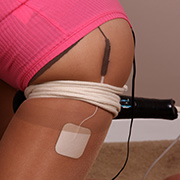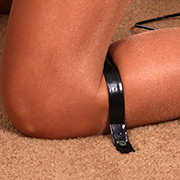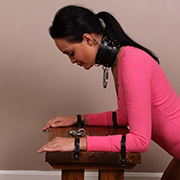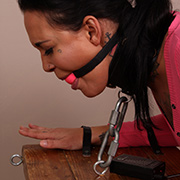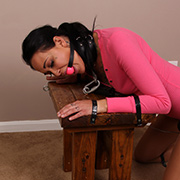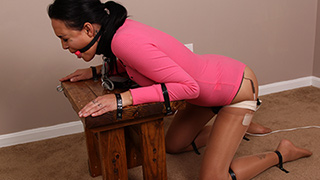 Amanda finds herself in another devious predicament. Metal straps keep her bolted to the floor and table in front of her. A magic wand is tied in the perfect spot, both of us knowing the reaction it will bring. Before her pleasure begins, a TENS is set up with a sound sensor. Any moan or rattle from her bondage will set it off, the shock being proportional to the noise she makes. As the wand is switched on she instantly reacts, letting out a groan that Amanda instantly regrets. It's a hopeless battle, but she soon melds the two extremes into one. Which one wins?