Joy vs. Steady Breaths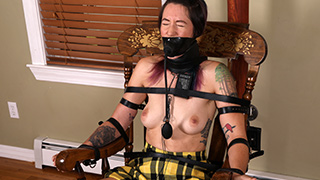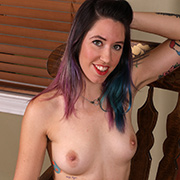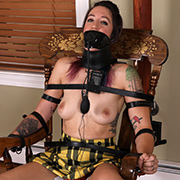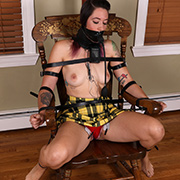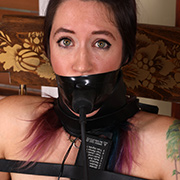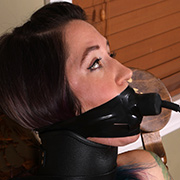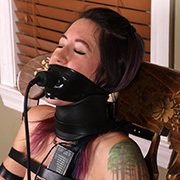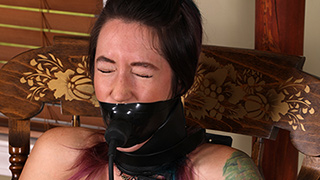 All too familiar with my tricks Joy still happily sat in the chair while belts secured her. Knowing she might get too noisy for the neighbors a pump gag is taped into her mouth. Now that's she's unable to move the real fun can begin. A TENs unit is set up and connected to her legs with the box near her mouth. Activating the microphone and cranking up the voltage Joy just needs to stay quiet to avoid getting shocked. This while trying to ignore my own distractions.

Jane vs. Electron Fun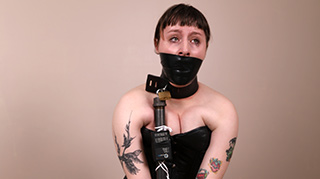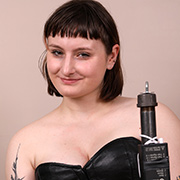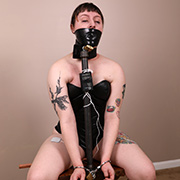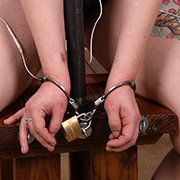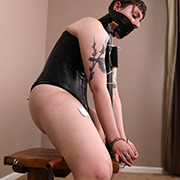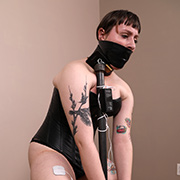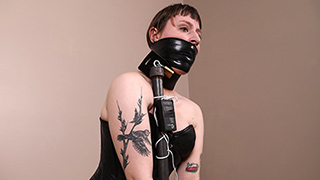 While I'm certain that Jane would have been fine with being tied up with a vibrating wand all day she needed a little variety. I felt she needed something to keep her on her toes. A copper bar under her butt should have the desired effect. She's a tough girl so it took setting the power to 70% to get her moving. After some endurance trials, I eventually left it on random. Every few seconds Jane is compelled to try to avoid the copper bar. If only her handcuffs and collar weren't holding her down.

Autumn vs. Her Second Thought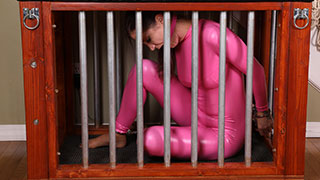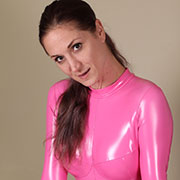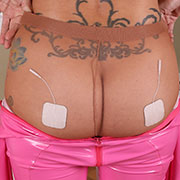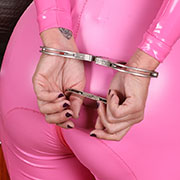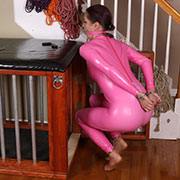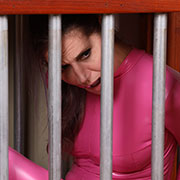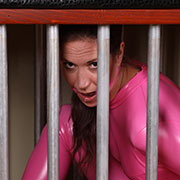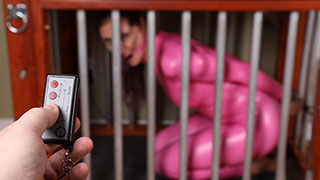 Feeling frisky in her catsuit Autumn asked if she could be tied up while eyeing the magic wand nearby. Knowing what she was hoping for I let her believe it while I zipped a TENS box inside her catsuit. Once the zipper goes up it's too late to back out. One she realizes things are not going as she planned she starts to have second thoughts. A good jolt from the TENS gets her back on track, however. Trying to avoid continued shocks she gags and cuffs herself and ends up in the cage. Begrudgingly she closed the door behind her knowing her fate was sealed.

Sage vs. Her Cheating Ways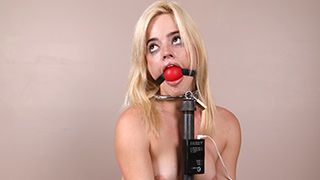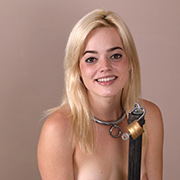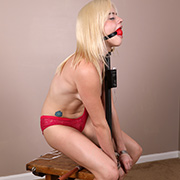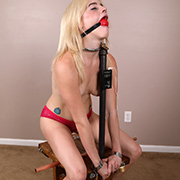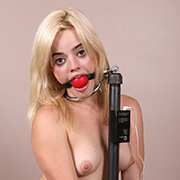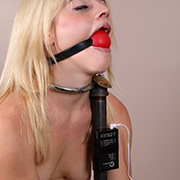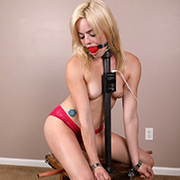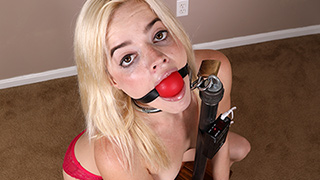 While chatting about what scenes to try the topic of predicament bondage came up. Specifically, that Sage had never tried it before. After explaining the basics to her she was excited to try it. The set up itself wasn't complicated, just a copper bar to keep her on her toes when the power is turned on. It was enough to make her wonder if she had made a rash decision. During her struggles, Sage does manage to disconnect a wire and fake being shocked so I don't notice there is a problem. I had planned on taking it easy on her but it's obvious she's going to need an extended stay in her predicament.

Bella vs. Her Silent Desire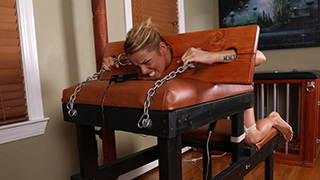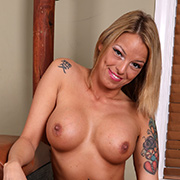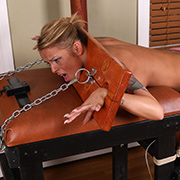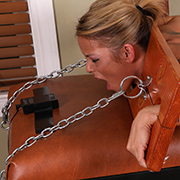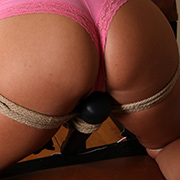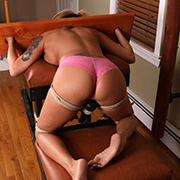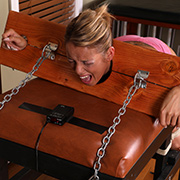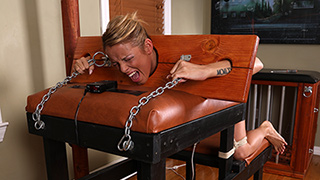 Surprises are always fun, at least if you're not on the wrong side of restraints. From Bella's perspective being put into stock and tied to a bench wasn't so bad. It certainly helped that a magic wand was tied between her legs. Good times are ahead from her perspective. All that changed when the TENS unit came out but it's too late to back out now. With the electricity set to shock whenever she makes a sound it doesn't take but an instant for her protests to silence. Making matters worse the vibrator is turned on leaving her struggling to keep quiet. Bella is forced to fight off her inevitable orgasm knowing that if she gives in the pleasure might not be worth the pain.