Hannah vs. Her First Mummy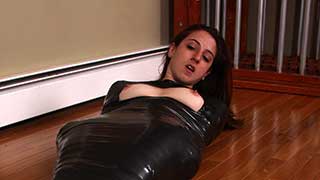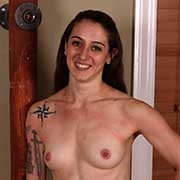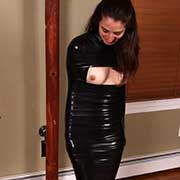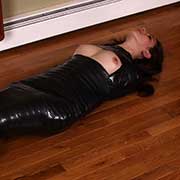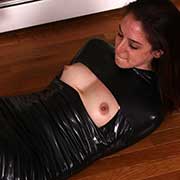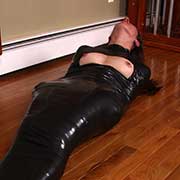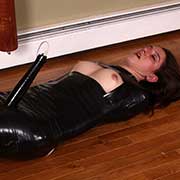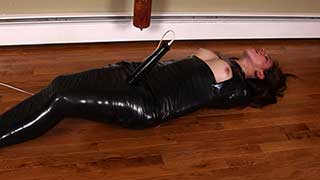 With a girl like Hannah there is not much she hasn't done when it comes to bondage. So when I found out she was a mummy virgin, well, these things must be corrected. Of course there were certainly no complaints from her. Getting her out of it will be more difficult than getting her in. In the first video she is wrapped from her shoulders down but careful not to cover those lovely breasts. When she's completely wrapped she tries her best to get free but even if given days to try she'll never get out. Since she'll be stuck for a while the magicwand makes for a wonderful distraction keeping her right on the edge. Will she be granted an orgasm to teased into a frenzy. You'll have to watch to find out.

Part One: Wrapping & Scene Chatting
Part Two: Struggling & Magic Wand

Kaecie vs. Her Nipple Tether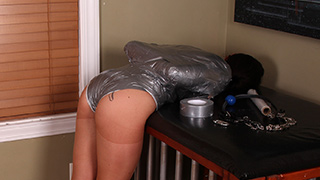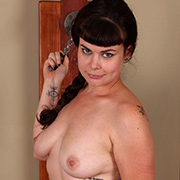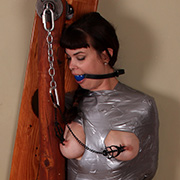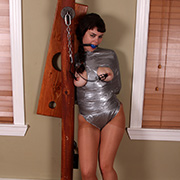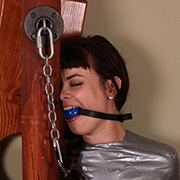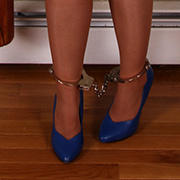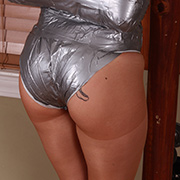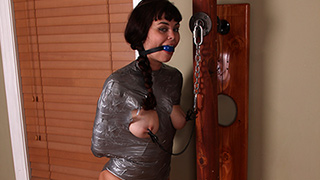 In this week's extra large update Kaecie wrapped in a special leotard made of duct tape. The leotard only comes in an armless model but a special feature is her breasts are left exposed for breathability. At least that's what she was told. Once her outfit is complete the real fun begins a ballgag and her creative ability to escape. To prevent her from getting too creative and actually escaping a set of nipple clamps keeps tethered down. Never one to give up though, Kaecie manages to pull one of her clover clamps off and even rips some of her duct tape with her freedom. Not to worry, they are easily reattached with a zipties to be extra sure they won't go anywhere again. Now it's just a waiting game to see if she manages to get free or her legs tire out. Certainly a situation her tormented nipples will object to.

Kim vs. The Cheap Stuff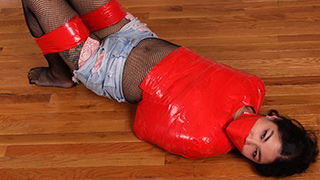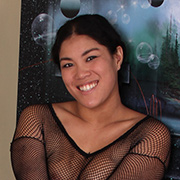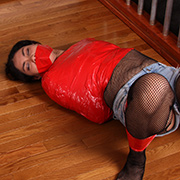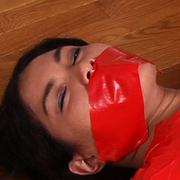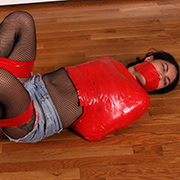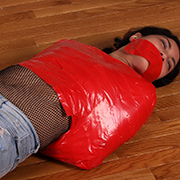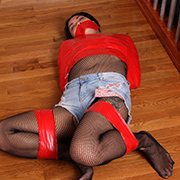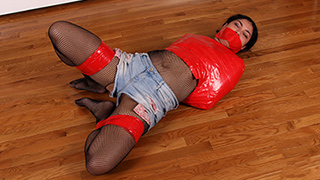 When fishing through the bargain bin for duct tape I came across an interesting red roll. At 3 inches wide it wasn't messing around and surprisingly wasn't paper thin. All this doesn't bode well for our newbie Kim. Wary of being mummified I assured her it would only cover her arms. Surely a few strips of tapes wasn't going to keep her bound for long right? Despite its cheap origins it managed to be stronger than its more expensive counterparts. By 5 minutes in, Kim was well aware that she wasn't getting free anytime soon. She didn't stand a chance against the tape.

Summer vs. Her Rainbow Wrap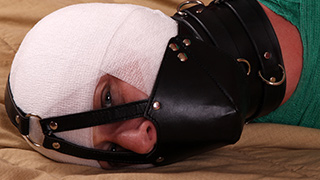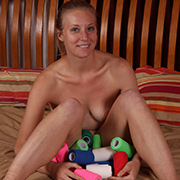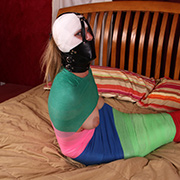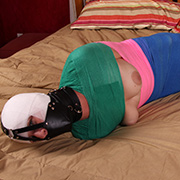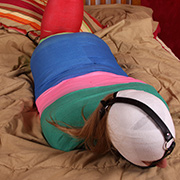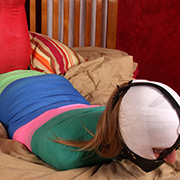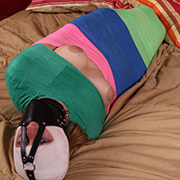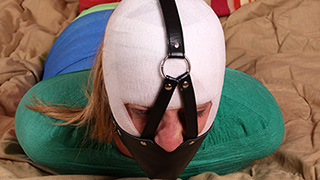 For Summer's inaugural mummification I thought it would be nice to add some flair. Having boxes of vetwrap handy in a rainbow of colors the choice was obvious. Summer didn't seem to appreciate the effort that went into her bindings. With her head wrapped and a muzzle gag over her mouth, her musings were not exactly intelligible. Nevertheless, the sounds of struggle are universal even behind a gag. It didn't take long for her to figure out what makes vetwrap so special. Despite all her effort in trying to get free the wrap bounces back without losing a fraction of tightness. Another special properly is with enough heat and sweat the layers start to fuse together making them stronger than over. Poor Summer thinks she's attempting to free herself but only making things worse.

Raven vs. Her Floating Wrap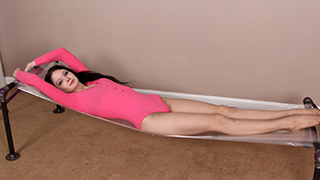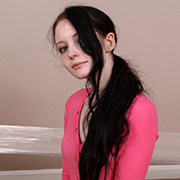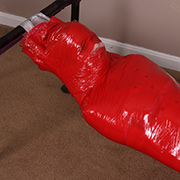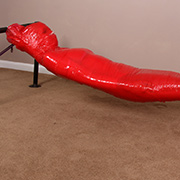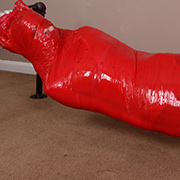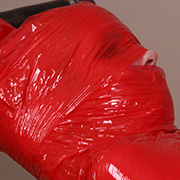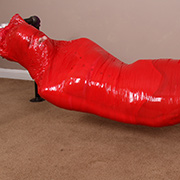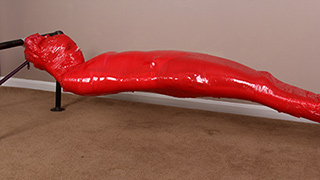 Floating on a bed of plastic wrap Raven awaits her fate. Starting at her feet the roll of red plastic is slowly worked up her legs. Bit by bit her body is not only mummified, but wrapped around her plastic hammock. Panic fills her face for a moment and the wrapping continues to secure her head as well. Only her nose is left exposed. If struggling was difficult with a normal mummification, it's a whole new game now as every movement seems to work against her. When she decides to get cute and pokes a fingernail through the plastic I leave her to escape completely. A task she wholly underestimated it's difficulty.