Sky vs. Garters and Wands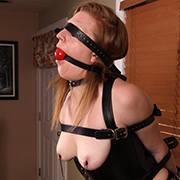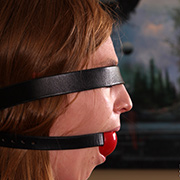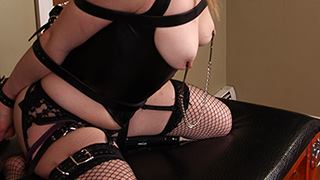 When you dress up as sexy as Sky did it deserves a rewards. Dare I say a double reward. With her arms pulled together behind her and legs pulled apart with belts Sky was ready. A vibe on each leg is bound on either side of her pussy ready to provide more than enough stimulation. A fact quickly proven when they are set on low and she races to climax. The fun is just beginning as it was never a question of if but how many before I decide to let her free. By the 10 minute mark I could see the Sky was more than satisfied but that's the wonderful thing about being in control. Switching the wands to high the word overstimulation comes to mind but that's a problem for Sky. I'm only giving her what she wanted, just in spades.

Hannah vs. A Past Predicament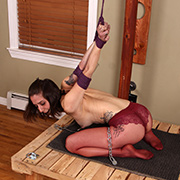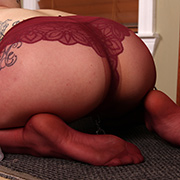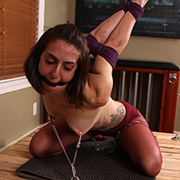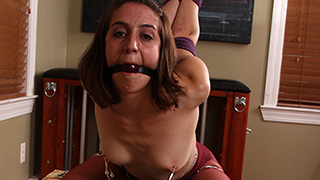 With years worth of updates to pick from it's common to get a request to recreate a prior scene. Usually they are scenes that look fun but in Hannah's case, it looked the most challenging. Originally done with Serene the predicament was a perfect storm of evil. Aside from the obvious the position seemed to cause muscle spasms that forced her to move. Usually at the expense of her nipples. A sensation that Hannah soon confirmed once in the position. A trifecta of discomfort between her legs, nipples, and arms there's no way to stay still. Unlike Serene, Hannah is eventually rewarded with the magicwand. When asked if she's prefer it tighter or have an orgasm her answer was simply, why not both?

Kaylee vs. Her Perilous Hose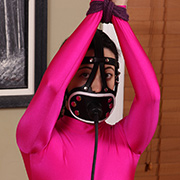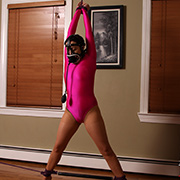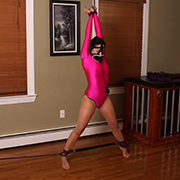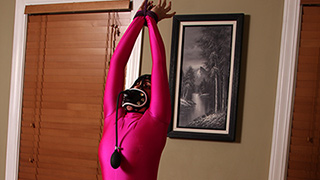 For a bondage newbie, Kaylee is as tough as nails. Starting right off with a heavy hardness pump gag her arms are tied above and her legs apart. With pantyhose on her feet and hardwood floors under her traction is at a minimum. Once everything is pulled tight poor Kaylee is left on her toes struggling for purchase. A few pumps of her gag really gets her struggling. Despite her very uncomfortable position, the magicwand has no problem sending her to orgasmland in no time. They seem to keep her mind off her situation so I see no need to stop. The gag only allows some muffled moans so it's hard to tell if she wants more or wants free. I'll just assume that move is always better.

Kaylee vs. Her Indoctrination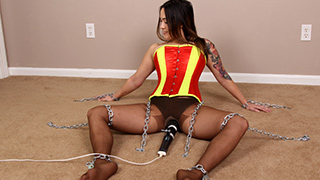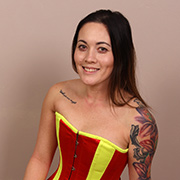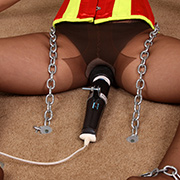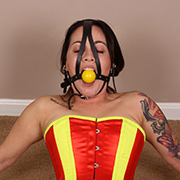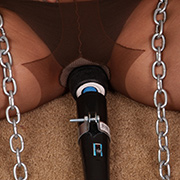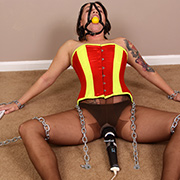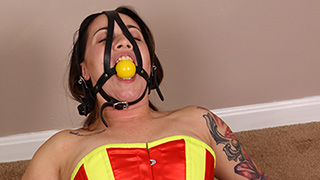 When you have to bind a girl like Raven you can never make it tight enough. She is a true escapologist and if you're not careful, she'll be free in no time. Having never been bound with rubber bands she happily put her elbows together behind her. One by one the bands went on her arms forcing her elbows tighter and tighter. After the first dozen things didn't seem to easy anymore, but Raven is never a quitter. Impressively after ten minutes she makes some good headway with confidence running high. She managed to find a way to slide the bands down her arms only to get them caught up in her hair. With her hair entwined with a number of bands still around her elbows the regret was obvious on her face. There would be no escaping today, if fact she only made it worse for herself.

Michal vs. Her Aftershocks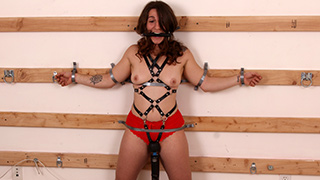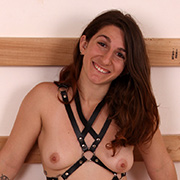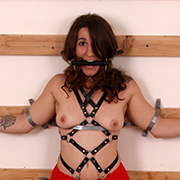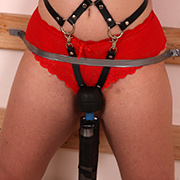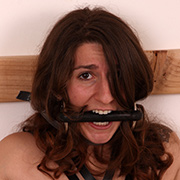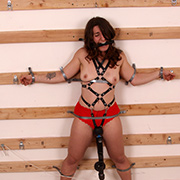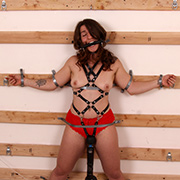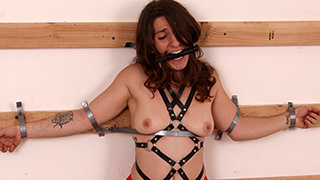 When Michal was bolted to the wall the intention was simply to keep her immobile. The metal strips did their job admirably. Where they were really put to the test was the introduction of the magicwand. Mix a love of bondage and a powerful vibrator and Michal was a powder keg of orgasms, primed to go off. Only taking 30 seconds before the first one hit her, several more quickly follow. This, of course, is only on low. Switching to high really sent her thrashing against the restraints. After losing count twice the magicwand is eventually turned off. Her orgasmic aftershocks continued one, causing her to involuntarily twitch in her restraints.