Amie vs. The Rainbow Pole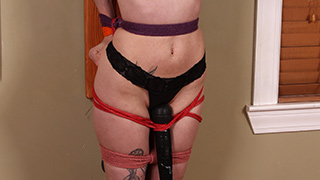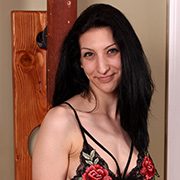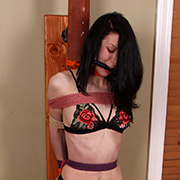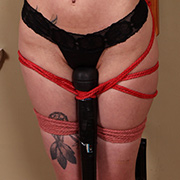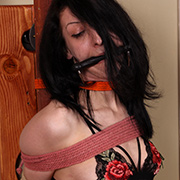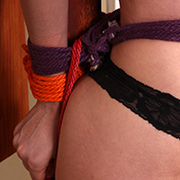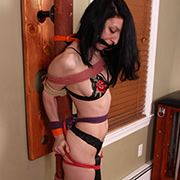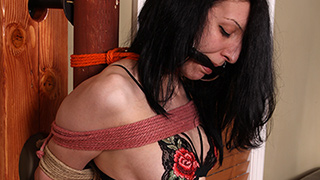 Choosing how to tie a bondage newbie can be difficult. There's no way to know what they can handle or what they might enjoy. Amie's a good sport and willing to try anything, so I started by tying her legs and moving up her body. Before long her feet, legs, elbows, and neck are tightly cinched to the pole behind her. A bit gag doesn't keep her too quiet, but does encourage a bit of drool. Already enjoying herself, Amie is introduced to the magicwand. Her response immediately leaves no doubt that she's in love with her predicament. I don't think threatening with leaving her tied up for a few hours will have much weight.

Stella vs. The Forced Experiment #12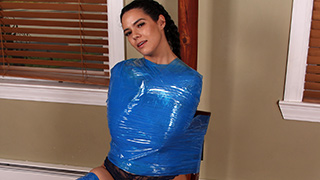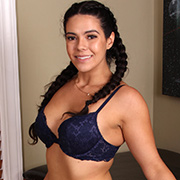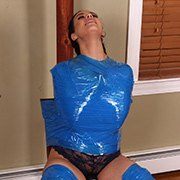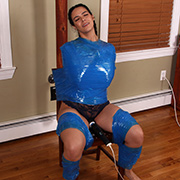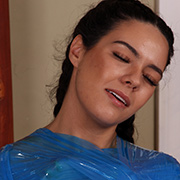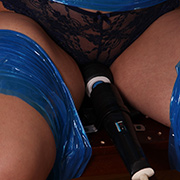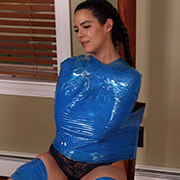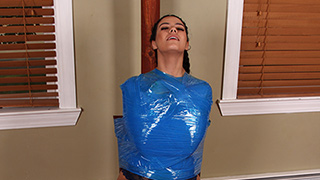 Having never encountered the magicwand before, Stella was in for a real treat. Still, she was quite confident she would be able to resist its demands for multiple orgasms. Wrapped in a blue coat of plastic wrap, there's no way to get free. Right from the start, it's obvious that Stella is having a hard time resisting the magicwand, casually biting her lip as she tries her best to resist. Doing her best to continue resisting, the question remains: how far will she get? Will she make it past low, or even be one of the few that can truly resist the wand? Only time will tell!

Lucy vs. The Pink Spread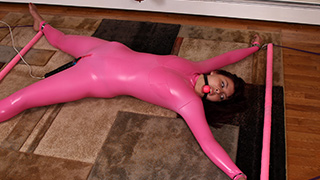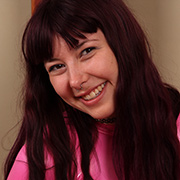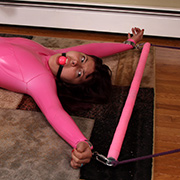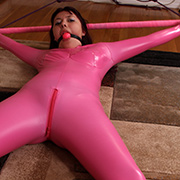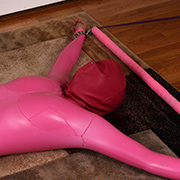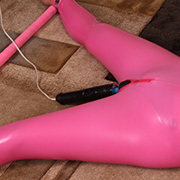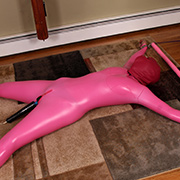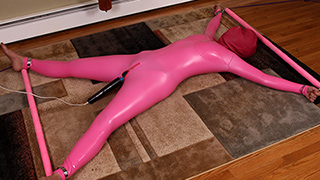 With pink spreader bars holding her in a spread eagle, Lucy didn't start with much mobility. A skintight pink catsuit hugs her body while a pink ballgag keeps her quiet. A few tickles ensure that her restraints are nice and secure before strapping a wand to her pussy. As if hit with a live wire, Lucy immediately starts to squirm and moan with pleasure. Just for good measure a pink hood is pulled over her head, leaving her two small holes to breathe through. That should keep her entertained for a while.

Hana vs. Her Slippery Feet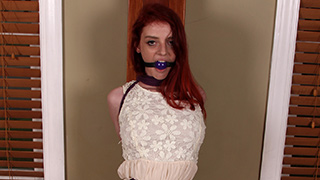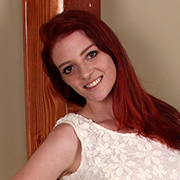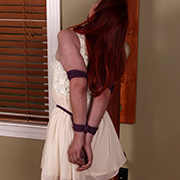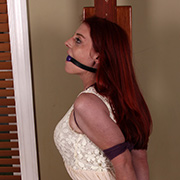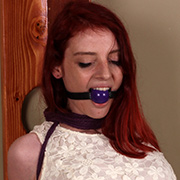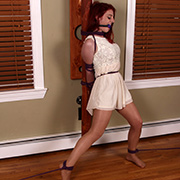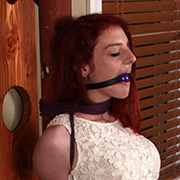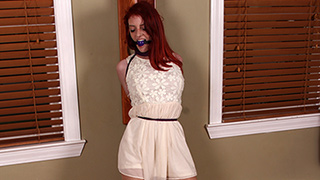 Hana starts out with a basic elbow tie before her they are secured to the pole behind her. As more and more bondage is added she can only wonder what will come next. The question doesn't linger long before her legs are pulled apart with rope, revealing how dire her situation is. Between the awkward position and how slippery pantyhose on wood floors can be, the true nature of her bondage becomes apparent. Hana has no choice but to try to pull herself up or hold her weight up with her elbows. Neither is remotely comfortable, but she's not exactly in a position to do anything about it. Her situation is not all bad, though. When the magic wand is brought out, all of a sudden she doesn't want to stop.

Bella vs. A Quick Penalty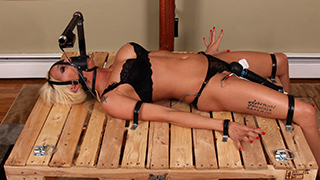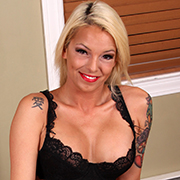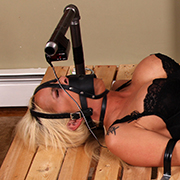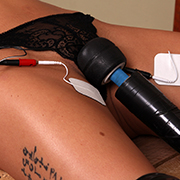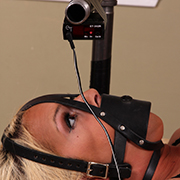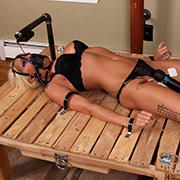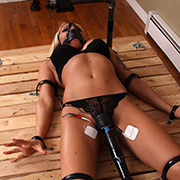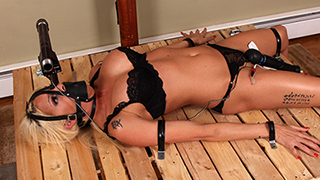 Bella lays still as steel bands are bolted around her body, keeping her frozen to the tabletop. Her mouth gagged with a panel gag with the top locked in place, she stares are the device above her. Once it is turned on any sound she makes quickly turns into an unpleasant penalty as an electric shock. It only takes a few zaps to convince her to be as silent as possible. The magicwand between her legs has other plans, and soon leaves her panting heavily through her nose. Even on low she doesn't stand a chance and soon falls deep into a vicious cycle of pleasure and pain.