Abby vs. An Afternoon Spread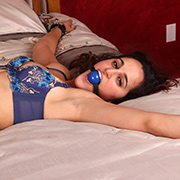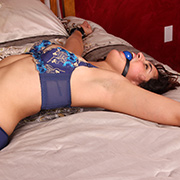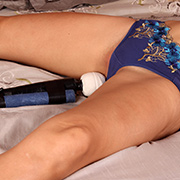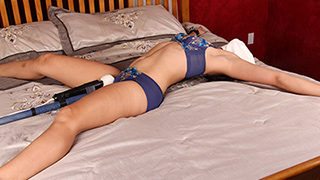 Sometimes all you need is a few pairs of handcuffs and a sexy girl like Abby writhing in anticipation. As I secured each of her limbs to the bed corners I could see her glancing at the wand nearby. She knew full well that she's have to wait a while; there won't be any instant gratification today. A white insect hood is put over her head and ballgag leaving her one thing to focus us. When the Hitachi is eventually pressed against her pussy the reaction is immediate with the first of many orgasms soon to follow. From the muffled moans under her hood it's hard to tell if she wants more or wants out. I'll just have to assume more is always better and keep her cumming.

Kaylee vs. Pole Orgasms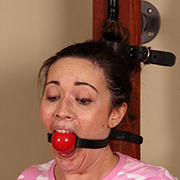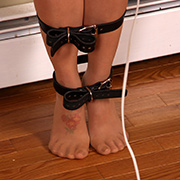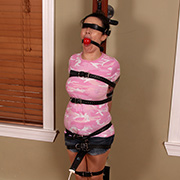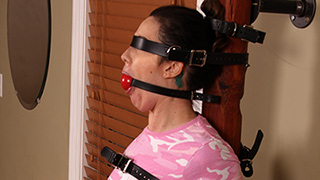 Belts cover Kaylee's body, holding her tight to the wooden pole. She tries to figure out what is next, the anticipation is killing her. She doesn't have to wait long. With her hair tied above her the heels come off leaving her on her toes. Kaylee can't even relax a tiny bit without something in her binds reminding her it's a bad idea. Drool flows from her mouth freely now as she's given up all hope of preventing it. When the magicwand is finally introduced she's got nothing left. Her will to resist is long shattered and all that is left is endless orgasms.

London vs. The Deep End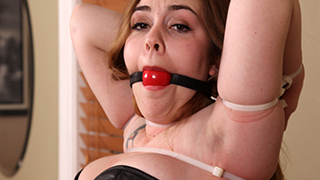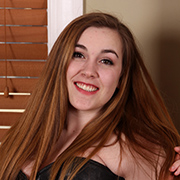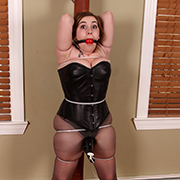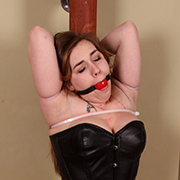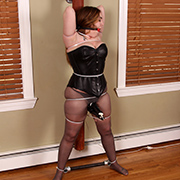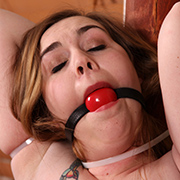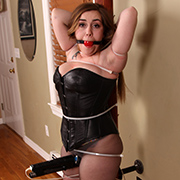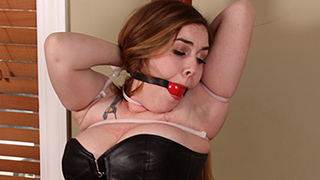 To the uninitiated, the idea of forced orgasm seems impossible. The idea of not wanting more orgasms is even more foreign. So when London says she's up for anything I push her right into the deep end. Zipties are pulled tight from head to toe making her part of the pole she's tied to. She's well aware of the wand between her legs positioned so she can just barely escape it's vibrations if she really tries. After testing her bonds for a bit I give London a taste by switching the wand on. Her reaction is immediately followed quickly by her first orgasm. By her second she was up on her toes trying to escape. Her muscles can't last long so my hand thumbs the switch, only this time setting it to high.

Sky vs. The Tamed Kitty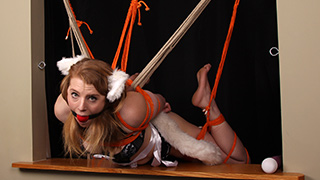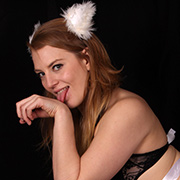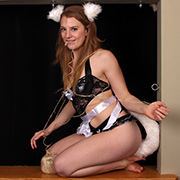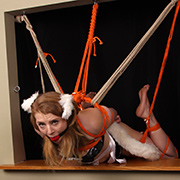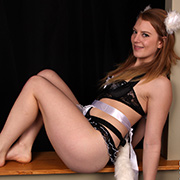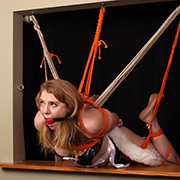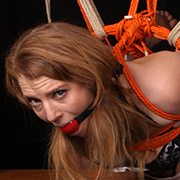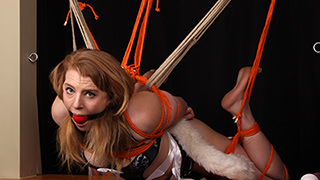 Sky may look cute as a kitty but she's got a mean streak. Suspended with rope from a window frame the risk of scratches is no longer a problem. A ballgag takes care of those teeth and any protests to let her down. I could leave her there for a while but she'll only be more ferocious than ever. It's best to deal with these problems head on and a magicwand will do the trick perfectly. Sky tries to resist at first but swinging from rope doesn't exactly put her in a position to argue. It doesn't take long before she's bucking and straining against the ropes. A couple orgasms later and you can see, this kitty is tamed. At least for now.

Kajira vs. Her Anticipation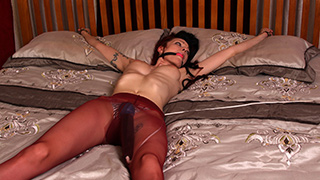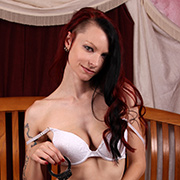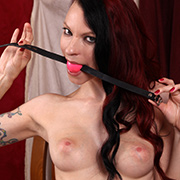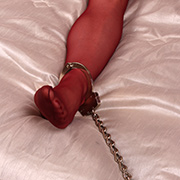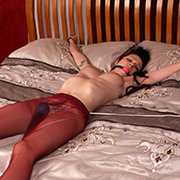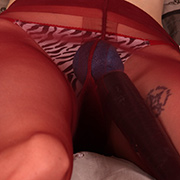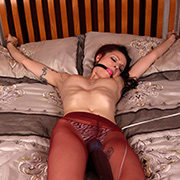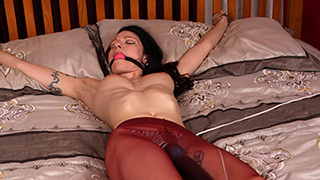 Knowing it would be awhile before her boyfriend would be home Kajira thought it prudent to offer some incentive. The truth was it had been a while since she felt herself in handcuffs and couldn't wait anymore. Ulterior motives aside she sets up the camera, removes her bra, and gags herself nice and tight. With her escape key taped to the headboard she cuffs herself in a spreadeagle. She makes sure her magicwand is stuffed inside her pantyhose. Not that she needed another reason, but it had been awhile since her last orgasm as well. After accidentally knocking the key down one thing is for sure. Kajira will have more than enough orgasms and bondage than she can handle for a good long while.