Macie vs. The Forced Experiment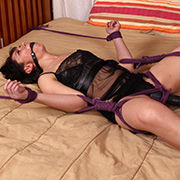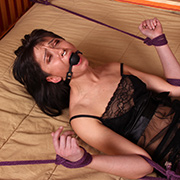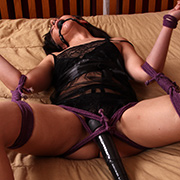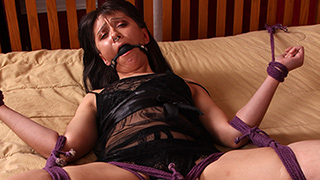 With high hopes Macie volunteers to take on the forced orgasm challenge. Through well over a dozen experiments we've found a few can resist but most can't. Will Macie be one of them or will she be overwhelmed by climaxes. Bound in a semi-spreadeagle and gagged she can't move very much and completely vulnerable. Once the magicwand is turned on it's clear how the experiment is going to go as she puts up a good fight. The setting is only on low and there are many minutes to come. Only time will tell.

Holle vs. Artistic Inspiration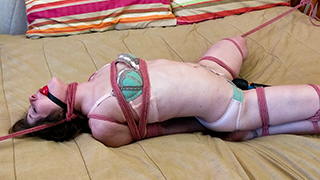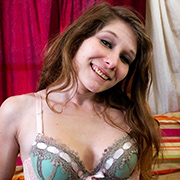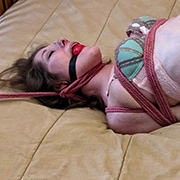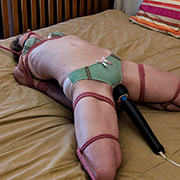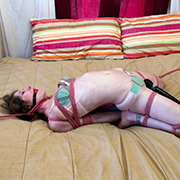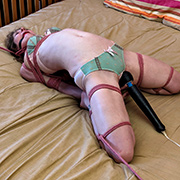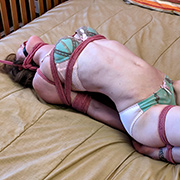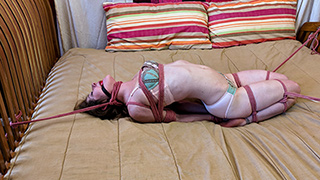 As someone who loves predicament bondage I can't help but love the art from Rook-07. So when I saw his drawing for which this week's update is based I couldn't help but recreate it. Holle was a perfect candidate and couldn't wait to attempt the difficult position. Between the neck rope and her arms tied behind her just keeping the position will be difficult. If she wants a coveted orgasm however, she'll need to arch her back and hold her breath for a while. Will she wear herself out or reach her much needed climax, only time will tell.
You can see the original drawing here (and give him a follow!).

Chloe vs. Her Bedtime Routine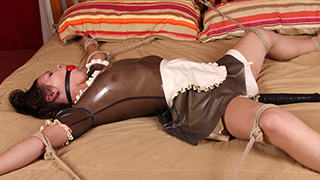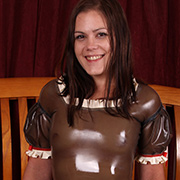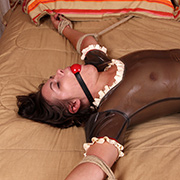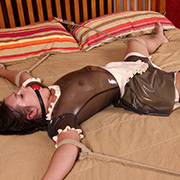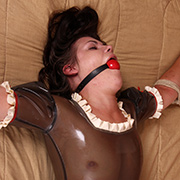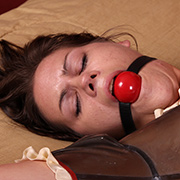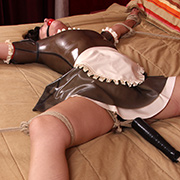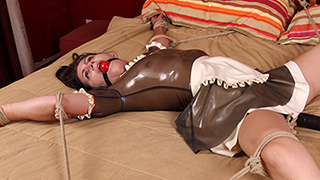 After a long day of cleaning and putting away toys a rubbermaid needs her rest. So as part of her routine, she is tied to her bed in a tight spreadeagle. Once gagged she's offered a special treat for hard work in the form of a magicwand between her legs. The ropes hold her tight as orgasm after orgasm washes over her. Thoroughly exhausted after nearly a dozen climaxes it's eventually turned off so she can get some sleep. Chloe seems content until the lights go off and she realizes it will be a long 8 hours before she's free again.

Faith vs. The Forced Experiment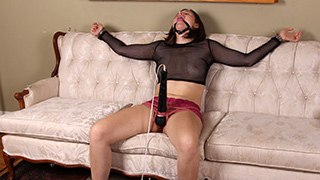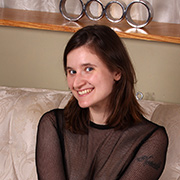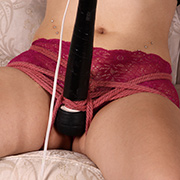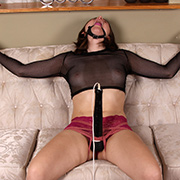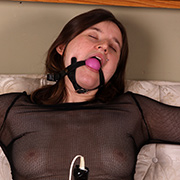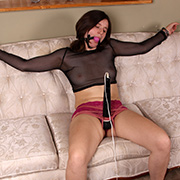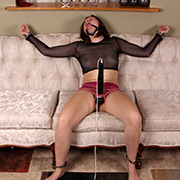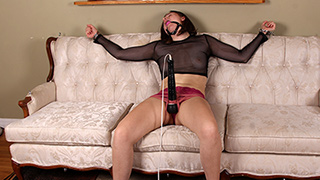 Data, data, data. You can never have enough when conducting science. Faith is our newest test subject who has never been subject to what a magicwand can do. Without a second thought, she's eager to get started. As with all our forced orgasm experiments she's given time intervals to try and resist having an orgasm. As dozens have discovered the task is mind numbingly difficult if successful. To encourage a best effort Faith knows the handcuffs won't be released for failure. So while an orgasm would grant momentary pleasure, she's still prey to whatever further experiments I decide to run on her. A difficult position indeed.

Hannah vs. Her First Mummy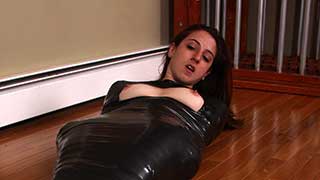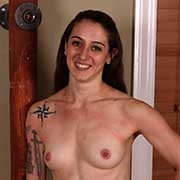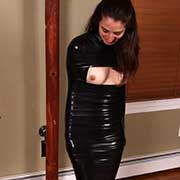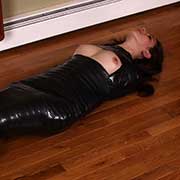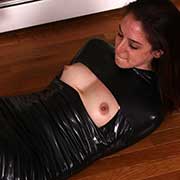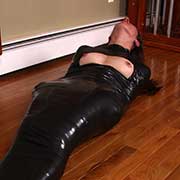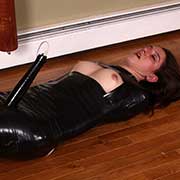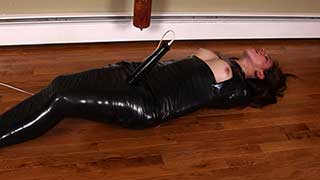 With a girl like Hannah there is not much she hasn't done when it comes to bondage. So when I found out she was a mummy virgin, well, these things must be corrected. Of course there were certainly no complaints from her. Getting her out of it will be more difficult than getting her in. In the first video she is wrapped from her shoulders down but careful not to cover those lovely breasts. When she's completely wrapped she tries her best to get free but even if given days to try she'll never get out. Since she'll be stuck for a while the magicwand makes for a wonderful distraction keeping her right on the edge. Will she be granted an orgasm to teased into a frenzy. You'll have to watch to find out.

Part One: Wrapping & Scene Chatting
Part Two: Struggling & Magic Wand