Hannah vs. The Unicorn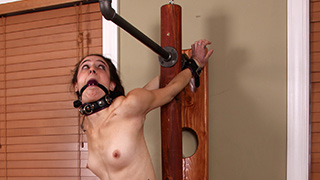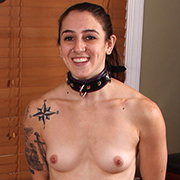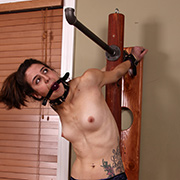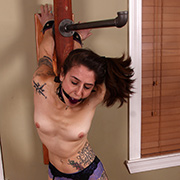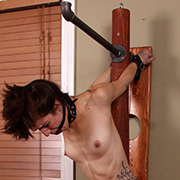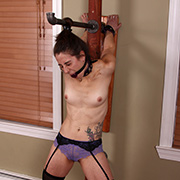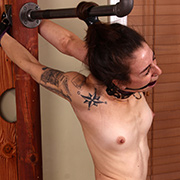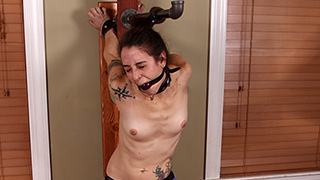 Despite having known Hannah for awhile she never ceases to amaze me. While rigging her into a strappado she could see the magicwand nearby. Before the gag when in she mentioned that the cane might be more effective than the wand. That's a bold claim and certainly one that I'll need to see for myself. With her arms high above her, legs secured apart, and hair tied to the pipe above her she's in the perfect to find out. Even after the first few swats, it's obvious by her reaction that she might be right. Can such a unicorn exist that can orgasm from a cane? Only one way to find out.

Brittany vs. The Forced Experiment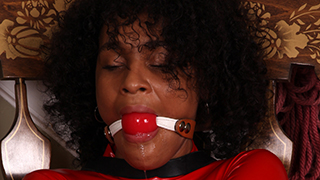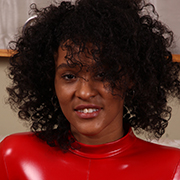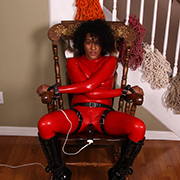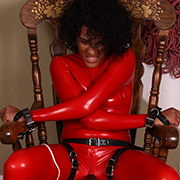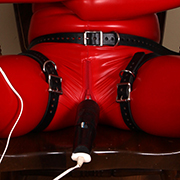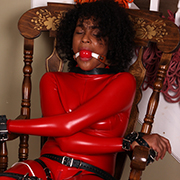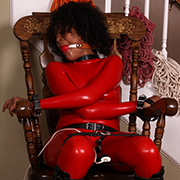 As per the norm around here when a newbie wants to know more about the fabled magic wand, I'm happy to let them experiment. Brittany starts off in a catsuit with a handy crotch zipper for keeping the wand pressed hard against her. Once the zippers close around the head there's no escaping it. A multitude of belts strap her down tight to the chair while a large red ballgag keeps her quiet. When the vibe goes to work it looks at first that maybe I and misjudged its power over women. By the third interval however, the story starts to change and her resilience starts to fade.

Lucy vs. Tease & Denial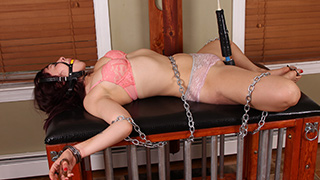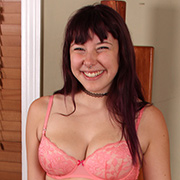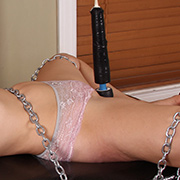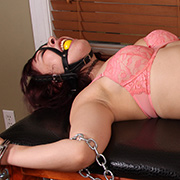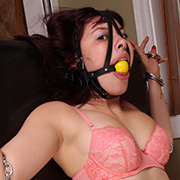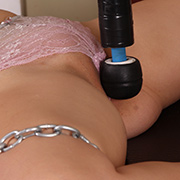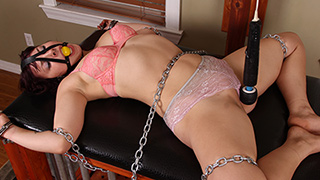 When Lucy saw the magicwand nearby she didn't protest the chains and gag being put on her. In fact, she welcomed them; tools to bring her to bigger and better orgasms. She even puts up a bit of a struggle trying to free of them but it was no use even with the keys. When the wand was eventually hung above her and turned on Lucy instantly knew the score. While a high-speed vibrator is nice without any pressure it only serves to tease. Bound tight by her chains she doesn't have a prayer of getting off without help. Just to be sure she stays on the edge I press it firmly against her pussy. Like stoking a flame her struggles become more frantic hoping to be pushed over the edge. With a final press of the wand Lucy gets closer than ever to the prize. Will it be enough?

Amie vs. The Forced Experiment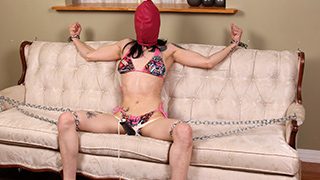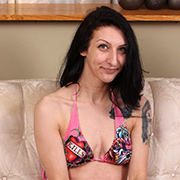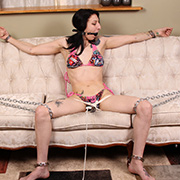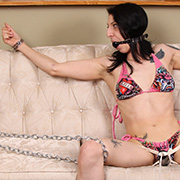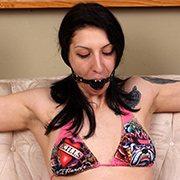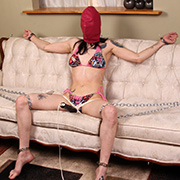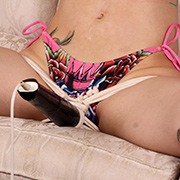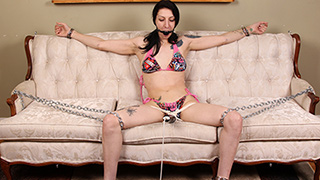 Whenever a new girl visits and has never experienced what the magicwand can do there's only one way to educate her. It's especially helpful to bait them a bit. Almost none believe that an orgasm is inevitable. Of course, Amie was no exception. With a few handcuffs and some chain I had her spread on the couch with the wand tied tightly in place. Starting on low she knew she was in trouble. Heavy breathing, futile struggles to pull it away, and tensed muscles. The signs were all there. All this and we were only a minute in. Needless to say, once it is switched to high Amie starts losing the battle quick. As I wait for the inevitable I grin with the knowledge that a delayed orgasm only gets stronger with time. It's not a matter of if, but when she'll explode.

Amie vs. The Rainbow Pole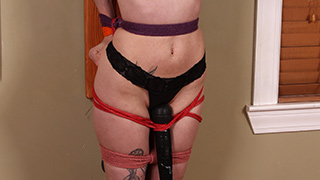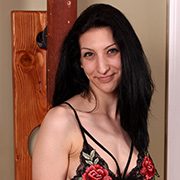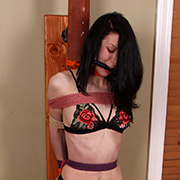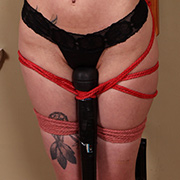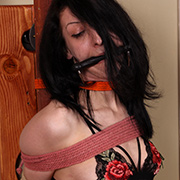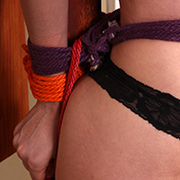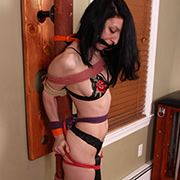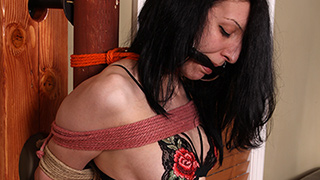 Choosing how to tie a bondage newbie can be difficult. There's no way to know what they can handle or what they might enjoy. Amie's a good sport and willing to try anything, so I started by tying her legs and moving up her body. Before long her feet, legs, elbows, and neck are tightly cinched to the pole behind her. A bit gag doesn't keep her too quiet, but does encourage a bit of drool. Already enjoying herself, Amie is introduced to the magicwand. Her response immediately leaves no doubt that she's in love with her predicament. I don't think threatening with leaving her tied up for a few hours will have much weight.