Leila vs. Her Orgasm Quest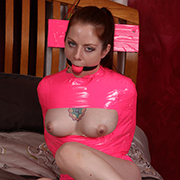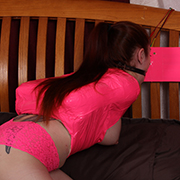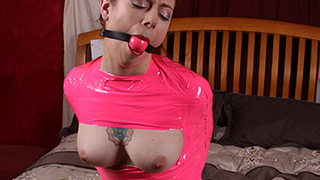 Knowing that Leila would be home alone for the day I felt she deserved some entertainment. Wrapping her upper body in duct tape leaving her breasts exposed she struggles until she finally tires and falls asleep. Waking up she finds only a note and a game. It doesn't take long for her to figure out that pressing the green button turns on the vibrator. She races over to it only to find it shuts off soon after. Now the game is obvious and she struggles to keep the vibrator going long enough to orgasm. With her arms and legs bound it's no easy task. Will she achieve her much desired orgasm?

Lucy vs. Her Assumption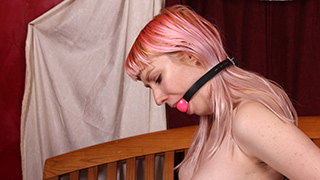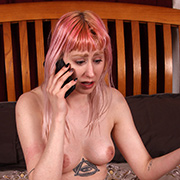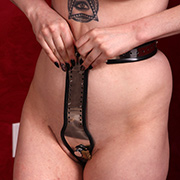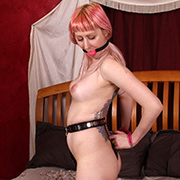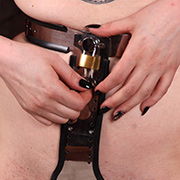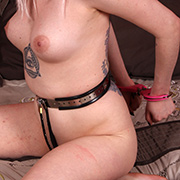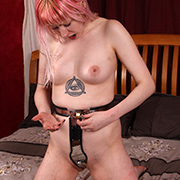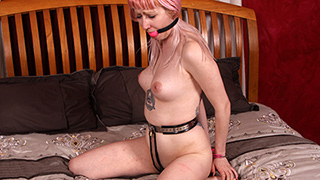 When Lucy sees new toys on her bed she can't help herself. She knows she should wait for her boyfriend to come over to play with them but what's the fun in that. Having got herself stuck before she keeps her self-bondage simple. After locking her new chastity belt her favorite ballgag is next followed by matching pink handcuffs. Right away Lucy's imagination goes wild with the possibility of being locked in the belt for days or weeks, frustrated out of her mind. She thinks of all the things she'll do to convince her boyfriend to let her free or at least orgasm. Her fantasy fades as she removed her handcuffs and gag. Her chastity belt is another matter. After trying all the keys twice the lock remains in place. While she assumed her boyfriend left the correct keys to the belt it's clear he has other plans.

Hannah vs. A Close Call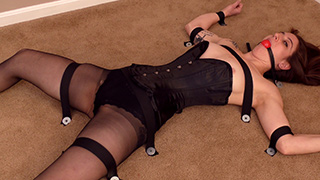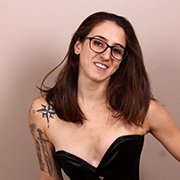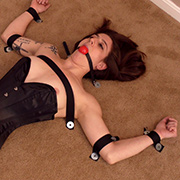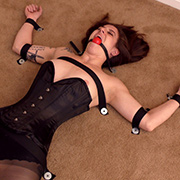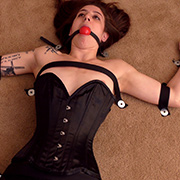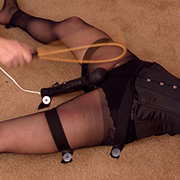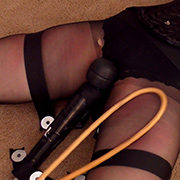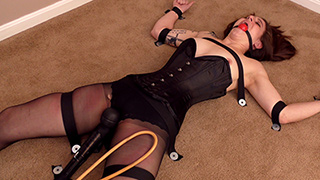 Hannah finds herself quite happily bolted to the floor knowing the best is yet to come. Even her ballgag is secured to the floor keeping it extra tight; a feature the neighbors will appreciate soon. A low wand starts her fun with a light caning to warm her up. Speed and intensity of the two are steadily increased until she's begging to cum through her gag. Hannah's a true submissive and without a simple YES she can only writhe in frustration. Again and again, she's teased into a frenzy, the straps holding her helpless. Finally, the magic word is spoken... and the sound of a switch turning off.

Be sure to check out the post scene interview at the end in this weekends extra large 22 minute update!

Leila vs. Her Fantasy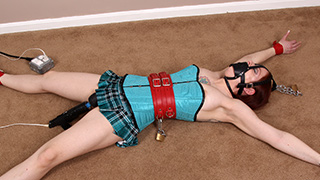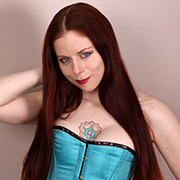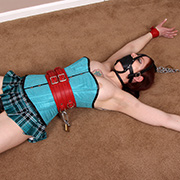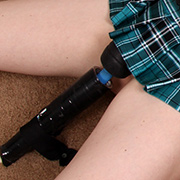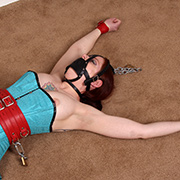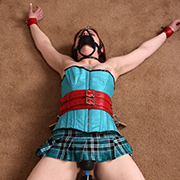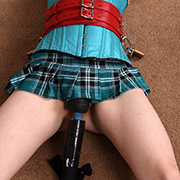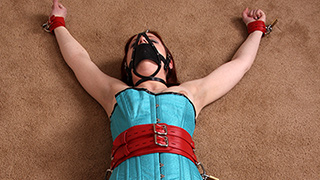 After revealing a fantasy she had I figured it was no time like the present to make it happen. Inescapably bound to the floor Leila has one simple task. Have an orgasm. For every minute it takes her 10 minutes is added to her release timer. Given her affinity for the magicwand it normally wouldn't take her long to climax, at least at normal power. Using a dimmer switch her wand is reduced to a mere rumble; a mild tease at best. With the minutes racking up will her fantasy turn into a disaster or everything she hoped it would be?

Hannah vs. The Unicorn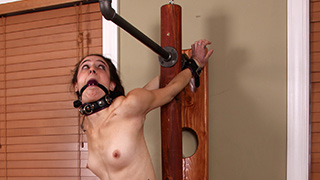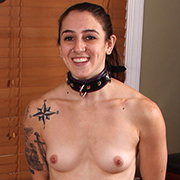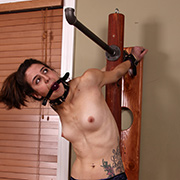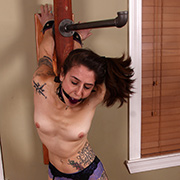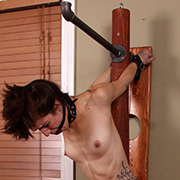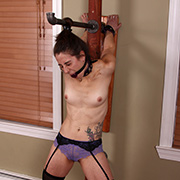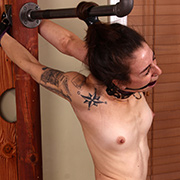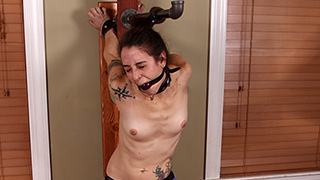 Despite having known Hannah for awhile she never ceases to amaze me. While rigging her into a strappado she could see the magicwand nearby. Before the gag when in she mentioned that the cane might be more effective than the wand. That's a bold claim and certainly one that I'll need to see for myself. With her arms high above her, legs secured apart, and hair tied to the pipe above her she's in the perfect to find out. Even after the first few swats, it's obvious by her reaction that she might be right. Can such a unicorn exist that can orgasm from a cane? Only one way to find out.