Amanda vs. The Big Pull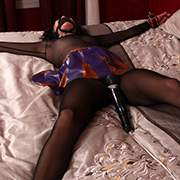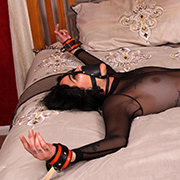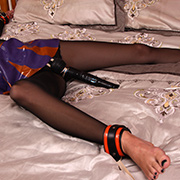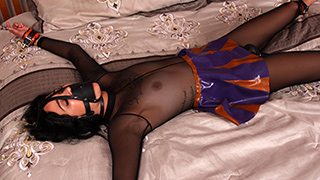 This wouldn't be the first time that Amanda has been in a spread eagle. Unlike with rope, rubber bands have a special quality that leave you exhausted in mere minutes. It wasn't long before she figured this out on her own. While normally she wouldn't mind, but the magicwand pressed hard against her pussy with more bands keeps her squirming. Something about being forced to multiple orgasms making her pull uncontrollably on her limbs. Eventually, the struggle fades but the magic wand never grows weary. Amanda can only look through the straps of her gag hoping for any relief knowing none will come.

Violet vs. Her Assignment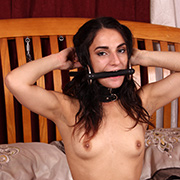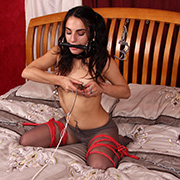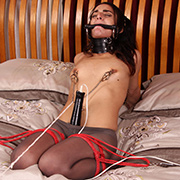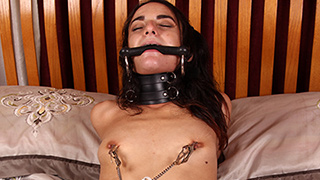 With her instructions clear and the toys already laid out for her, Violet gets to work on her new predicament. She starts with a frogtie that keeps her legs secure but also secure to the sides of the bed. A collar and gag follow. Clover clamps adorn her nipples and are tied to the front of the bed. With her favorite toy, the magicwand, stuffed into her pantyhose on high Violet cuffs herself behind her back. In this position, she can't move much without pulling painfully on her clamps. Unfortunately for her, while the wand easily brings her to multiple orgasms it has a tendency to encourage a lot of unwanted movement. Lucky for Violet , her rescuer shouldn't be more than a couple hours away.

TripSix vs. The Pallet Spread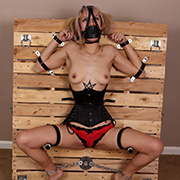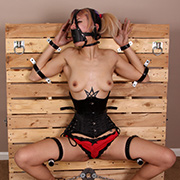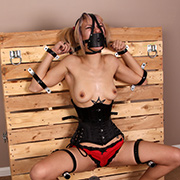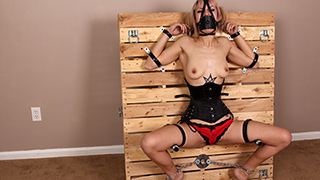 With someone as bendy and pliable as TripSix I wanted to try something new. While her upper body is bolted firmly to the upright pallet, her legs rest on iron poles. Her legs spread and strapped wide movement is a near impossibility. Even her hanging angles are chained down. In her vulnerable position, a strategically mounted Hitachi wand doesn't leave her with much of a choice but to be forced or orgasm. With no escape possible she does the best she can to resist the overwhelming pleasure but it's no use. TripSix is stuck there for the long haul.

Rose vs. The Forced Experiment #9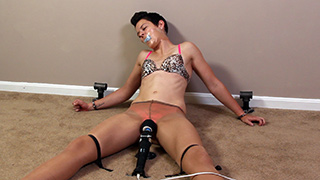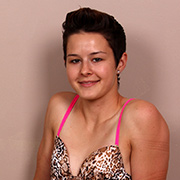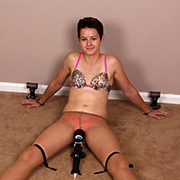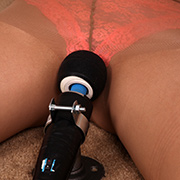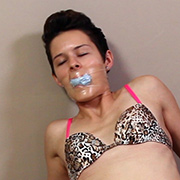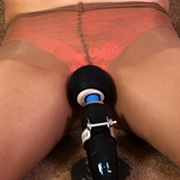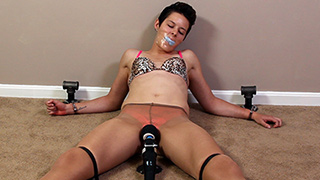 Rose sit nervously in her restraints unsure of what to expect. Having never tried a Hitachi before she curious on what it could do. She was fairly confident that her orgasms were well in her control. When I explained that nearly nobody had reached the end of the experiment without orgasming she was more determined than ever to break the mold. After a few minutes on low it was obvious her confidence level was waning. By the time it's time to move to high I knew she didn't have a chance. Rose was pretty sure she didn't either. If you're forced to orgasm however, do you really lose?

Lucy vs. The Forced Experiment #8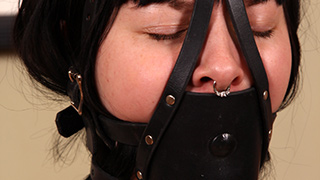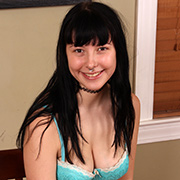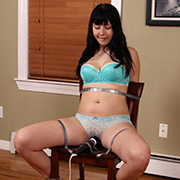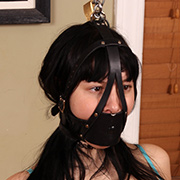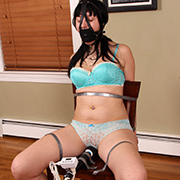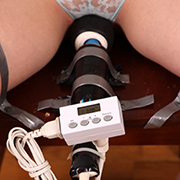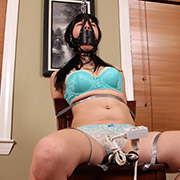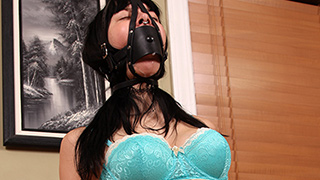 Newbie Lucy is all too excited for today's experiment and especially the bondage. Using metal strapping screwed to a chair she's rendered immobile and unable to squirm away from the wand between her legs. As usual, the experiment is simple; Lucy must resist the urge to orgasm no matter what. Starting on low she is immediately drooling and trying to squirm away. It's not looking good for her being able to resist, but we crank the duration and speed nonetheless. Results were promising at first but eventually took a turn. Before long she ran out of fingers to count on but as always, the experiment must run its full course.