Emily vs. The Forced Experiment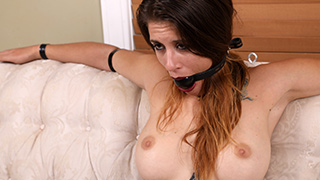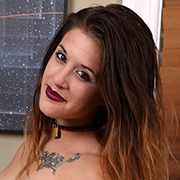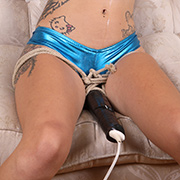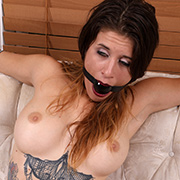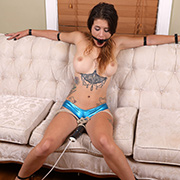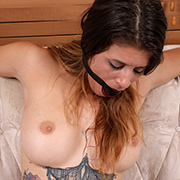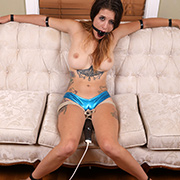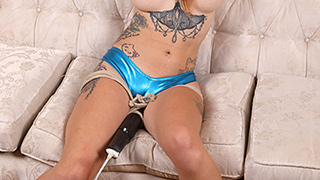 It has taken a while to find a worthy test subject. Emily is excited to take on the challenge. As with past experiments, she will be bound and gagged with a magic wand tied between her legs. A timer is set for 1, 2, and 3 minute increments. Emily is tested with both low and high settings with one objective. Avoid having an orgasm. Will she survive the gauntlet and be among the very few who cannot be forced to orgasm? Or will she succumb to desire? You'll have to watch the video to find out.

Jane vs. Her Wand Trial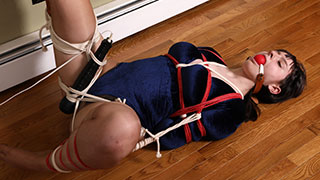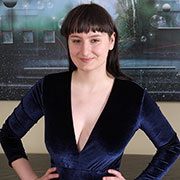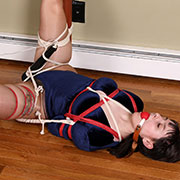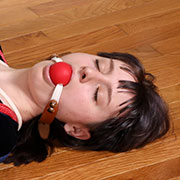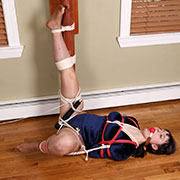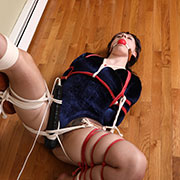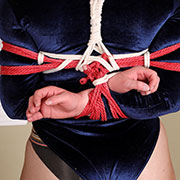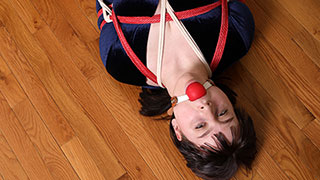 It's very rare when a girl hasn't heard of the magicwand. Never trying one, that's unfortunately all too common. Model by model, orgasm by orgasm, we do our part to bring that number down. Jane was no exception and trussed up in a box and partial frogtie. It's not like we'd give her control of it. With everything tied in place it's turned on and ready to give her a wild ride.

Sage vs. Her Slow Grind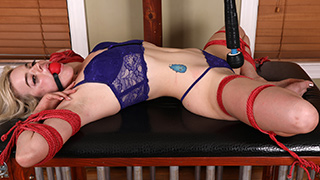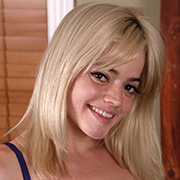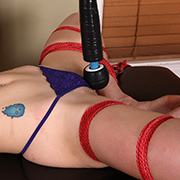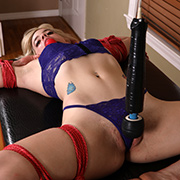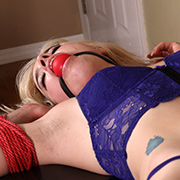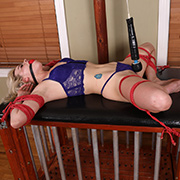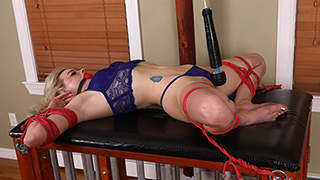 The vibration of the magicwand can bring a woman to ecstasy with ease. Unlike its brethren which rely on batteries, the wand uses wall power to ensure it goes as long as you need. Writhing in her ropes Sage bucks and thrusts for the wand between her legs with aching need. Unfortunately for Sage vibration alone won't give her what she wants. Pressure is the missing factor in her predicament. Without it all the wand will do is drive her into a frenzy with no relief. The good news is without batteries she'll have all night to try.

Joy vs. Sage's Sabotage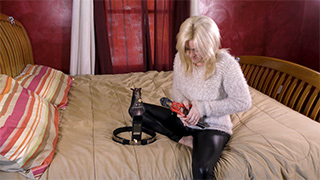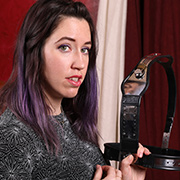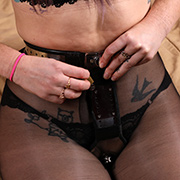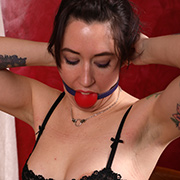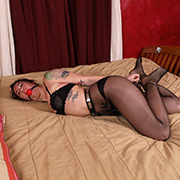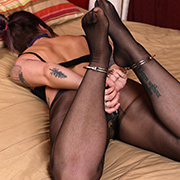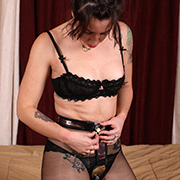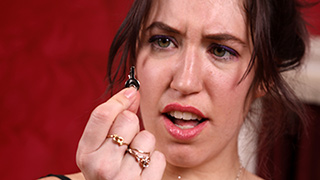 Having a roommate that's also into bondage is usually a good thing. Borrowing toys without asking, not so much. Sage has just the solution to make sure Joy asks permission in the future. After cutting Joy's chastity belt key in half all she had to do is wait. Joy's routine, especially after a hard day, was to dabble in some self-bondage to get herself worked up. Her chastity belt always added to the fantasy that she would be denied days or weeks without any orgasms. The truth was it never stayed on for more than an hour before ripping it off for quality time with her vibrator. This time, however, Sage has made sure her fantasy will become reality.

Bella vs. Her Silent Desire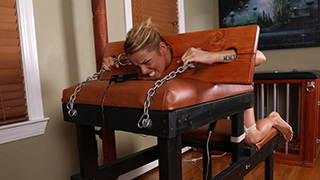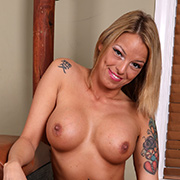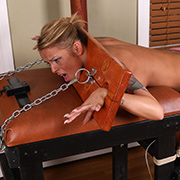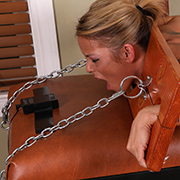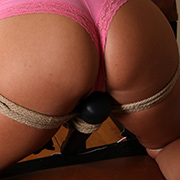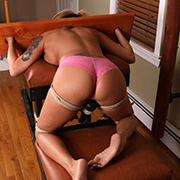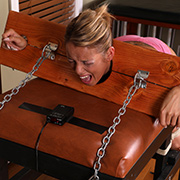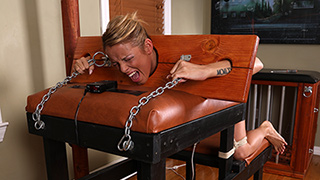 Surprises are always fun, at least if you're not on the wrong side of restraints. From Bella's perspective being put into stock and tied to a bench wasn't so bad. It certainly helped that a magic wand was tied between her legs. Good times are ahead from her perspective. All that changed when the TENS unit came out but it's too late to back out now. With the electricity set to shock whenever she makes a sound it doesn't take but an instant for her protests to silence. Making matters worse the vibrator is turned on leaving her struggling to keep quiet. Bella is forced to fight off her inevitable orgasm knowing that if she gives in the pleasure might not be worth the pain.