Holle vs. Her Rope Web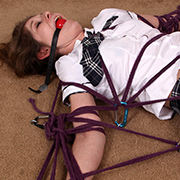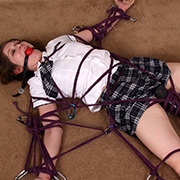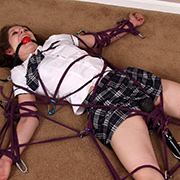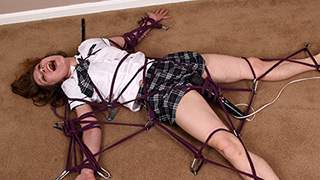 Hannah vs. Her Favorite Things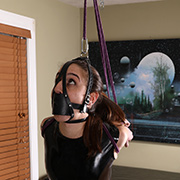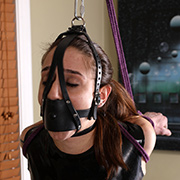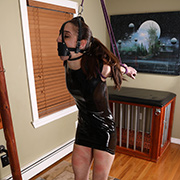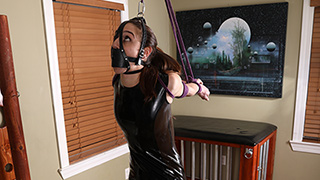 Individually there is almost no aspect of bondage Hannah doesn't love. Putting them together in a recipe she can't resist takes a bit of work but well worth the effort. A strappado predicament is always a good base with ballet boots to keep her on her toes, literally. Of course latex is always a treat any girl will love. The icing as it were is hard cane strokes while under duress. Each stroke brings her closer to orgasm as she struggles to keep her balance. The gag hides her face but I can assure you there is a smile buried in there.

Bella vs. An Immobile Afternoon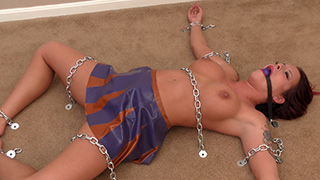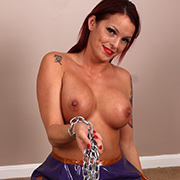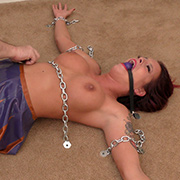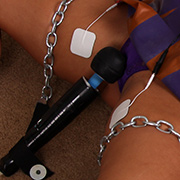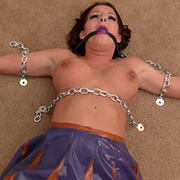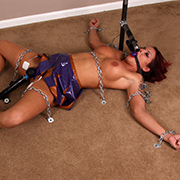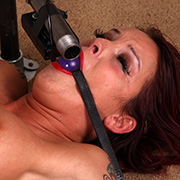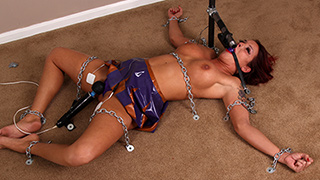 Bolted to the floor with chains Bella is about as vulnerable as she could get. Even her ballgag is tightly screwed into the floor ensuring an extra tight fit. In the first part, she is just getting warmed up, struggling to escape or lack thereof. To ensure she's giving a best effort a bit of tickling is a sure fire way to gain a reaction. The chains prove too much however and she can only lie still and endure. Her long afternoon is only getting started.

In part two Bella's adventures are just getting started. The tickling she endured was just a warmup for the real fun. A sound activated TENS is mounted above her gagged mouth. After a quick test to ensure it works a magic wand is secured between her legs and let loose on her helpless body. The effect is immediate as she struggle to not make a sound while the wand has other plans. Desperate for an orgasm she knows that allowing one will have very painful consequences. How will she do? Only time will tell.

Macie vs. The Forced Experiment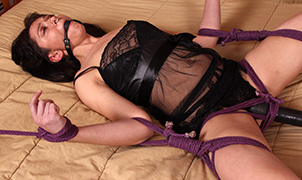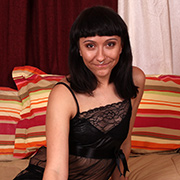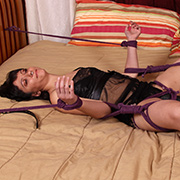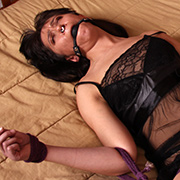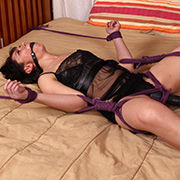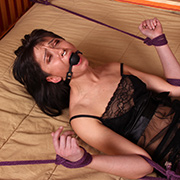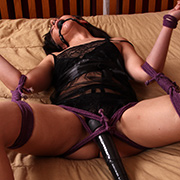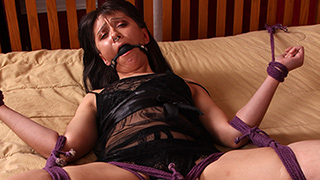 With high hopes Macie volunteers to take on the forced orgasm challenge. Through well over a dozen experiments we've found a few can resist but most can't. Will Macie be one of them or will she be overwhelmed by climaxes. Bound in a semi-spreadeagle and gagged she can't move very much and completely vulnerable. Once the magicwand is turned on it's clear how the experiment is going to go as she puts up a good fight. The setting is only on low and there are many minutes to come. Only time will tell.

Holle vs. Artistic Inspiration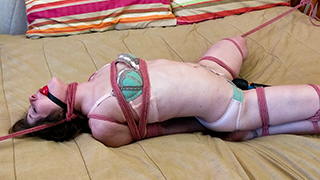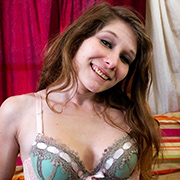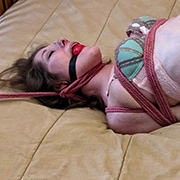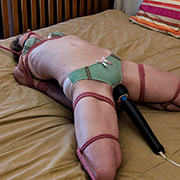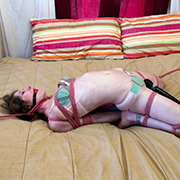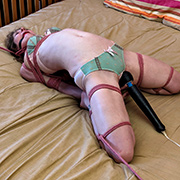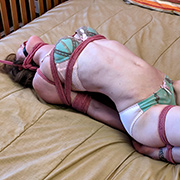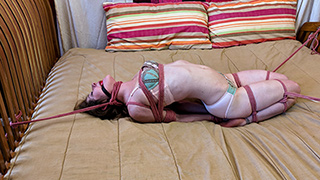 As someone who loves predicament bondage I can't help but love the art from Rook-07. So when I saw his drawing for which this week's update is based I couldn't help but recreate it. Holle was a perfect candidate and couldn't wait to attempt the difficult position. Between the neck rope and her arms tied behind her just keeping the position will be difficult. If she wants a coveted orgasm however, she'll need to arch her back and hold her breath for a while. Will she wear herself out or reach her much needed climax, only time will tell.
You can see the original drawing here (and give him a follow!).