Abby vs. Her Rope Ball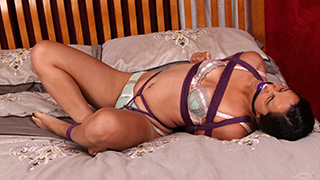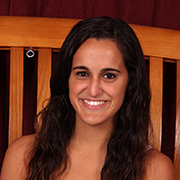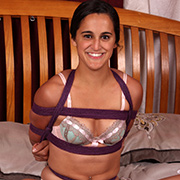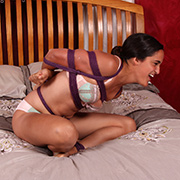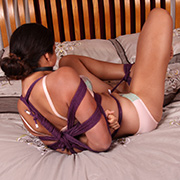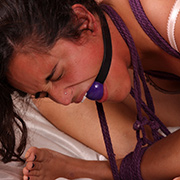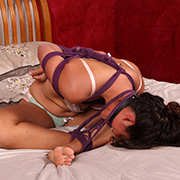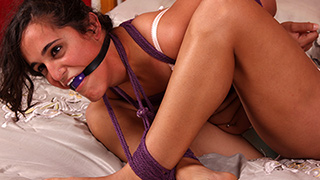 Given her abysmal success rate of escaping from my binds it's impressive how cocky she can still be. Maybe that's my fault for being too easy on her. By giving her the illusion that escape was possible. That was a mistake that I am all too eager to rectify. I start her in a secure boxtie with her legs crossed and tied in front. It's not clear what her escape plan is but I let her struggle. It's soon obvious she has no master escape plan so it's time to dash any hopes she had. Using the rope holding her legs it is untied and looped around the back of her neck. With her head pulled down to her toes her mobility goes from 20% to 0%. Her confidence quickly fades but she knows she's stuck for a long while.

Stasha vs. The Chaintie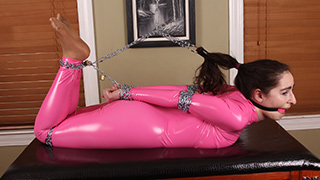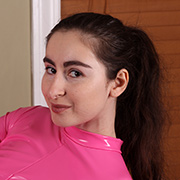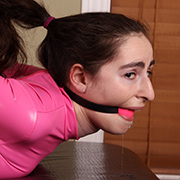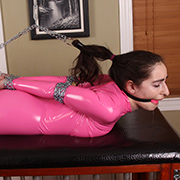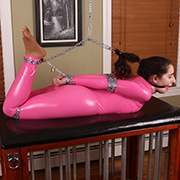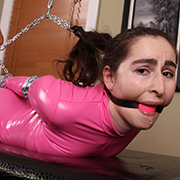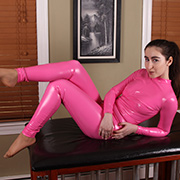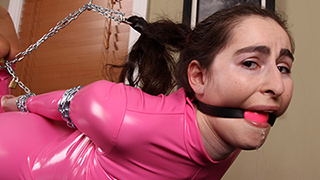 Stasha knew she was in trouble when the rope was put away and the chain came out. Breaking free from steel and padlocks is a bit more difficult than finding loose knots. It didn't take much to get her into a proper hogtie. Wrists, ankles, knees, and elbows all cinched tight. I added a ring to her hair so it could join in on the fun. It was about this point my hand rubbed against her feet and found she was ticklish. Ridiculously ticklish. Helpless and barely able to move I gave her a reprieve from tickling. Just long enough to add a chain tensioner to her predicament, making it even tighter, and resume the fun.

Sky vs. A Little Challenge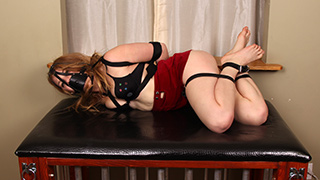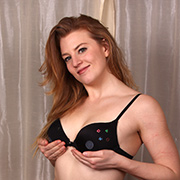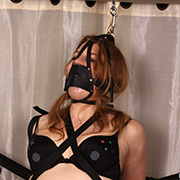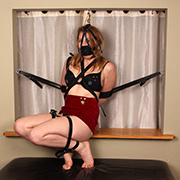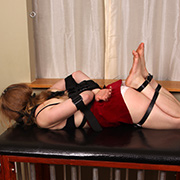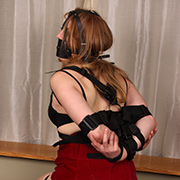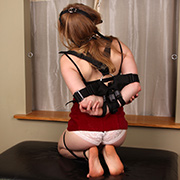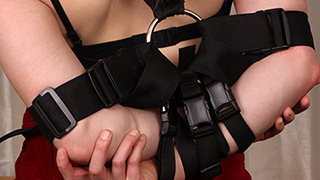 Sky is always fearless. So when I showed her a new harness I had she was happy to give it a try. Confident in her ability to escape, what did she have to lose? When the final strap is pulled tight however, you can hear the confidence fade away. A few belts to frogtie her legs and, of course, a proper gag to keep her pleas for release stifled. Sky knows she's stuck but gives it her all to try an escape.

Stasha vs. A Harsh Lesson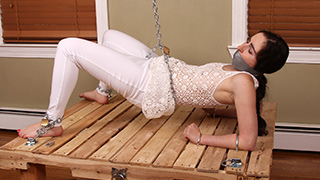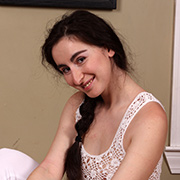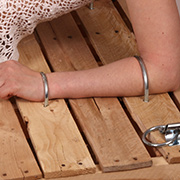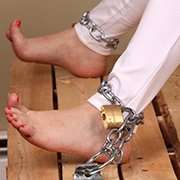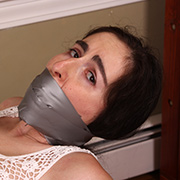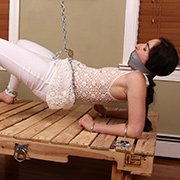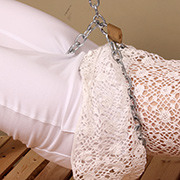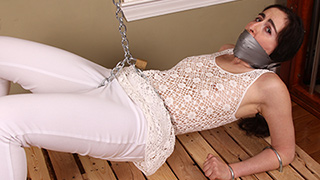 Stasha had promised to come over to help with a project, but after 3 hours of waiting she finally showed up. No longer needing her help, it seemed only fair to teach her a lesson about keeping promises. Begrudgingly she is locked with chains and U-bolts to the pallet table. A nice wad of cloth is stuffed in her mouth and taped in place. A handy silencer as I know she won't like what's next. Last, a crotch chain in locked in place and secured high above her. Almost completely immobile now Stasha tries her best to keep the pressure off the chain with little success. This won't be a lesson she soon forgets.

Merula vs. The Single Chain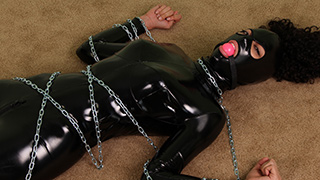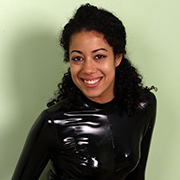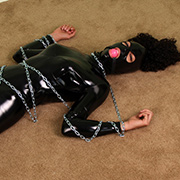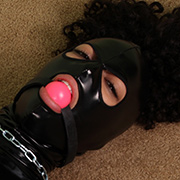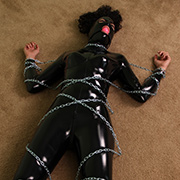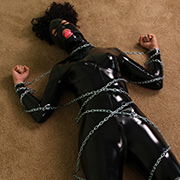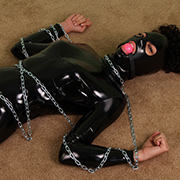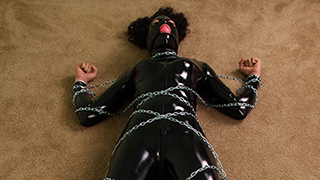 Just a single chain, that's all it took to not only render Merula completely helpless but immobile as well. From the hood on her head to the ballet boots of her feet she's covered in form-fitting PVC. The perfect backdrop for the silver chain to snake itself around her body. Just to be sure escape is not an open a little tickling gave her a good struggle but not much else for her effort. All she can do is struggle in and hope that several screws decide to come free.