Kaecie vs. Silent Suffering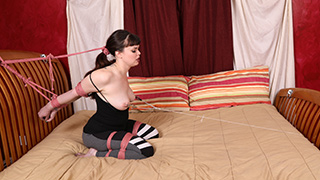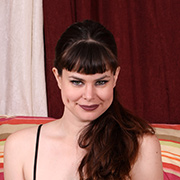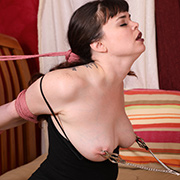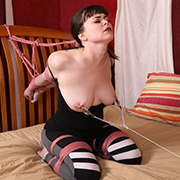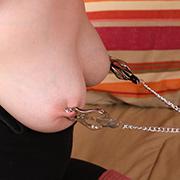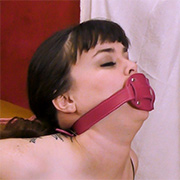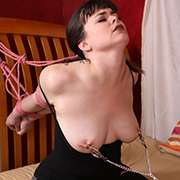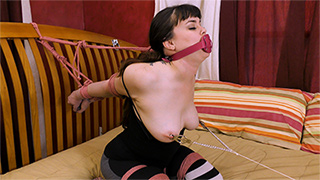 It's hard to torment someone who loves it so much but it is fun to try. For today's attempt I tie her elbows so they touch and hike her arms into a strappado. Not before a 6" dildo gag is strapped tightly in place, tickling her gag reflex. Kaecie's fun is just starting as clover clamps bite down on her defenseless nipples. By her stifled moans it's obvious she's got more than enough to keep her entertained. Despite her pleas, we both know she doesn't come to visit for "just enough". So with a string and a few knots, her nipple clamps are tied off to the end of the bed. A simple thing but forces her to keep still unless she wants to find out how much more uncomfortable her predicament can get.

Holle vs. Her Rope Web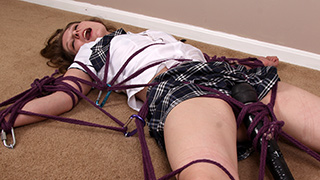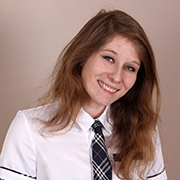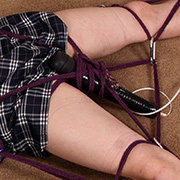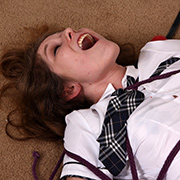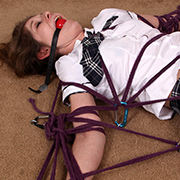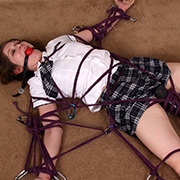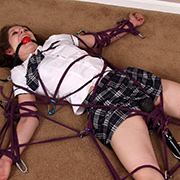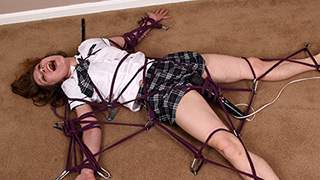 Holle can't get enough from the magicwand. So it wasn't a hard sell to tie her tightly to the floor, gag her, and let the vibrator loose on her. The rope allows for just enough movement to squirm while keeping her in place. Unlike most girls 10 minutes is more than enough to send them into overload. For Holle however, she was just getting started.

Bella vs. An Immobile Afternoon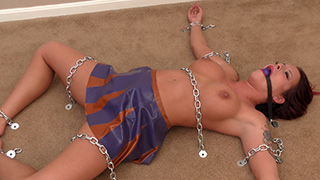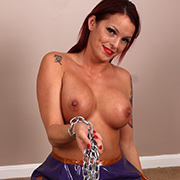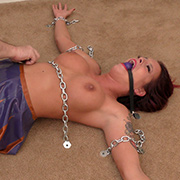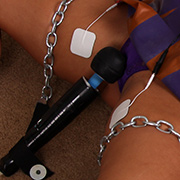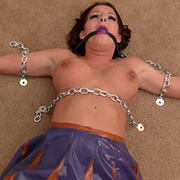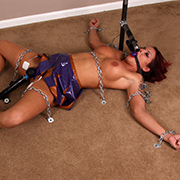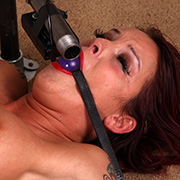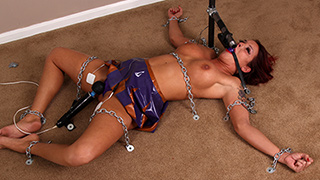 Bolted to the floor with chains, Bella is about as vulnerable as she could get. Even her ballgag is tightly screwed into the floor, ensuring an extra tight fit. In the first part she is just getting warmed up, struggling to escape without much success. To ensure she's giving her best efforts, a bit of tickling is a sure fire way to gain a reaction. The chains prove too much, however, and she can only lie still and endure. Her long afternoon is only getting started as vibrators and her favorite TENS unit will be keeping her company in part two.

Summer vs. Helpless Tickles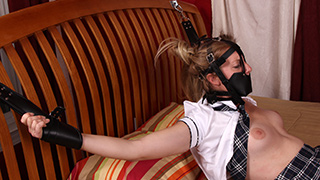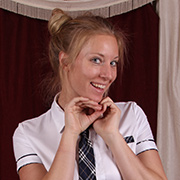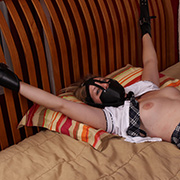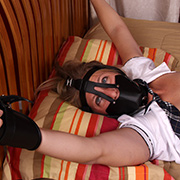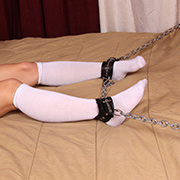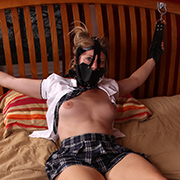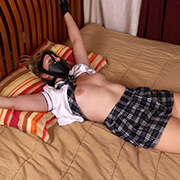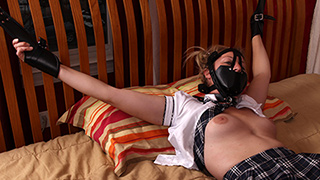 Squirming in her not so innocent schoolgirl outfit Summer wonders what will come next. The spreadeagle leaves her very vulnerable to any torment. As she soon finds out, tickling is on the menu today. Starting with her feet and working up to her ribs and armpits it doesn't take long to get her squealing. Summer tries to defend herself and unable to even bite due to her muzzle gag. With plenty of hours left in the day, there's only one thing to do and that's to keep tickling her until one of us tires. If it turns out to be Summer she'll be conveniently prepared for bed as well.

Stasha vs. A Touch of Orange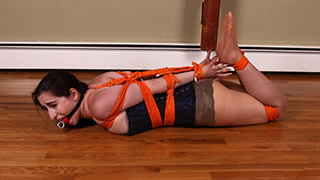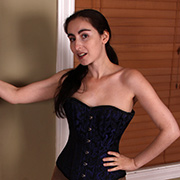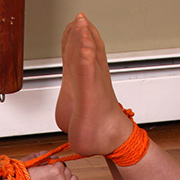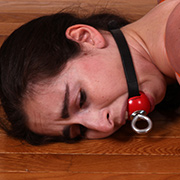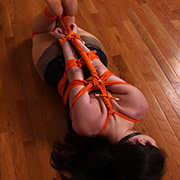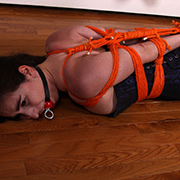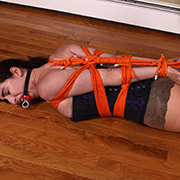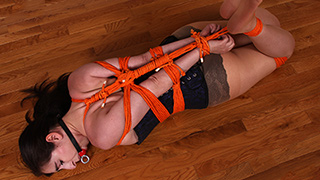 Sometimes simple is best. A few ropes, a corset, some pantyhose, and Stasha hogtied on the floor. While simple on the surface for poor Stasha it's a perfect storm. A not too distant bell waits to be rung to call for her release but try as she might, she can't move an inch. The corset and ropes are doing their job all too well. All the better for us as we can enjoy her try for as long as it takes. I'm sure eventually she'll make it, they all eventually get desperate enough.