Bella vs. An Immobile Afternoon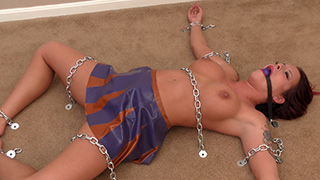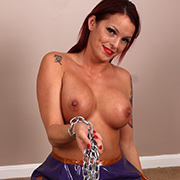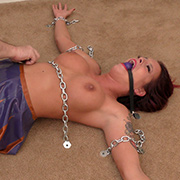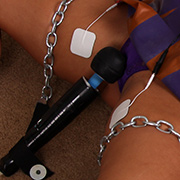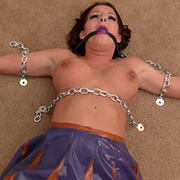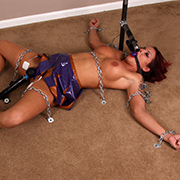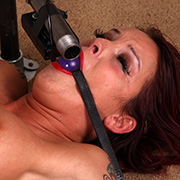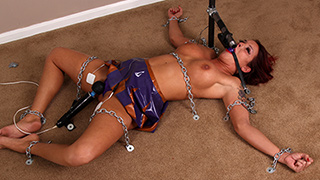 Bolted to the floor with chains Bella is about as vulnerable as she could get. Even her ballgag is tightly screwed into the floor ensuring an extra tight fit. In the first part, she is just getting warmed up, struggling to escape or lack thereof. To ensure she's giving a best effort a bit of tickling is a sure fire way to gain a reaction. The chains prove too much however and she can only lie still and endure. Her long afternoon is only getting started as vibrators and her favorite TENS unit will be keeping her company in part two.

Maggie vs. A Twine Situation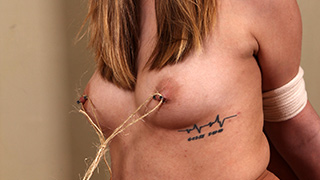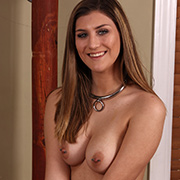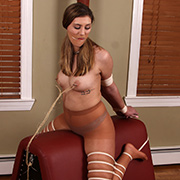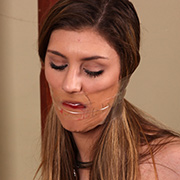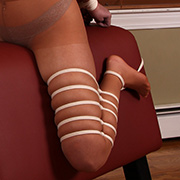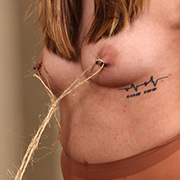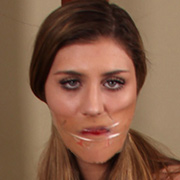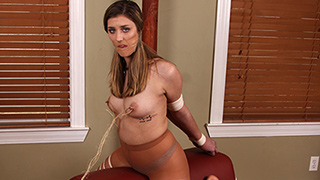 Frogtied and straddling a padded horse, Maggie struggles to escape the ropes holding her arms. She knows it's hopeless, and that her situation is only going to get worse. With her pierced nipples exposed, they make for an easy target. It only takes a moment and her breasts are pulled forward by the twine looped around her nipples. Each struggle or squirm only rubs the coarse twine against her nipples. Not quite painful, but not pleasant either. The tickling is the worst for her, as her body involuntarily jerks and pulls hard on the twine.

Lucy vs. The Pink Spread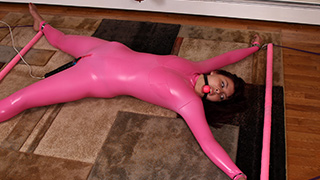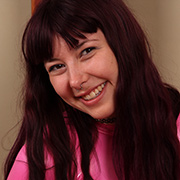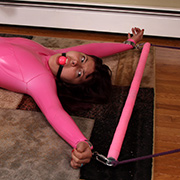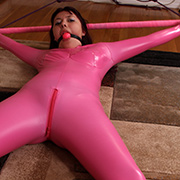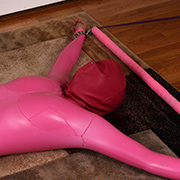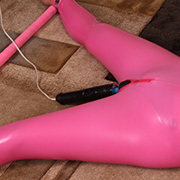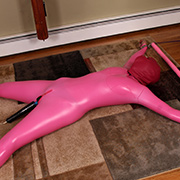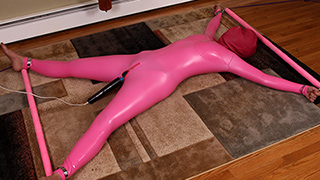 With pink spreader bars holding her in a spread eagle, Lucy didn't start with much mobility. A skintight pink catsuit hugs her body while a pink ballgag keeps her quiet. A few tickles ensure that her restraints are nice and secure before strapping a wand to her pussy. As if hit with a live wire, Lucy immediately starts to squirm and moan with pleasure. Just for good measure a pink hood is pulled over her head, leaving her two small holes to breathe through. That should keep her entertained for a while.

TripSix vs. Her Nipple Rings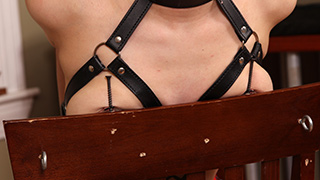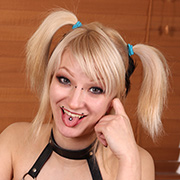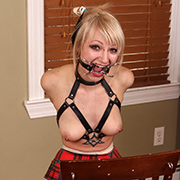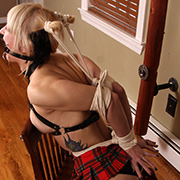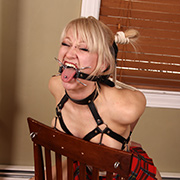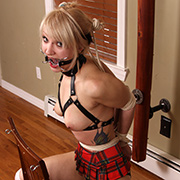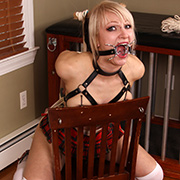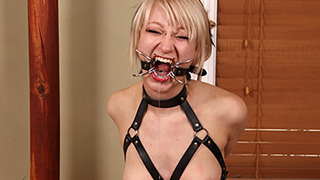 I've been known to occasionally torment TripSix and her piercings in the past. I guess the same way the sun occasionally rises. With such a wide palette to choose from, and an adorable frame to match, who could resist? She starts off easy, with her elbows cinched together, legs bolted to her hair, and a big spider gag. She manages to struggle hard enough that the chair moves across the room. Two little screws through her nipple rings into the chair put an end to her escapades. This also leaves her terribly vulnerable to tickling, and is soon confirmed with drool covering my floors. Not to worry. I make sure she licks it all up before the gag comes out.

Hana vs. The Air Pump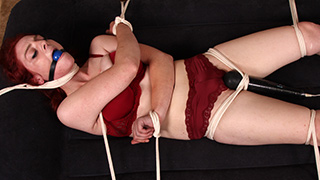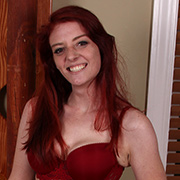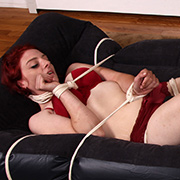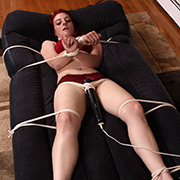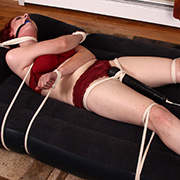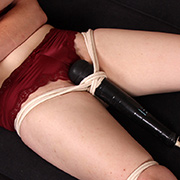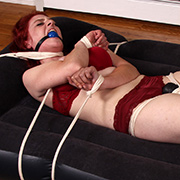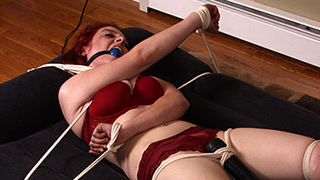 Hana tries her best to struggle free from the ropes holding her to the bed, but only seems to make her situation worse. Her neck rope is the central line to her rigging, so any pulling only makes her situation that much more unpleasant. Despite this, Hana fights her bonds with all she's got. At least until the air pump is turned on, and Hana finds out how tight the ropes can really get. This is a problem, as she's extremely ticklish and I can think of no better way to test her bondage. After she's had enough tickling, the wand between her legs is switched on. The effect is immediate as Hana fights the ropes from pleasure. It would be a terrible shame to rob her of her fun until she's had at least a few hours to enjoy it.