Abby vs. A Worthy Effort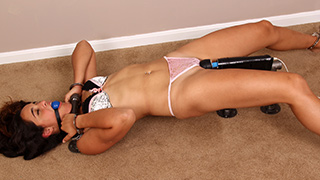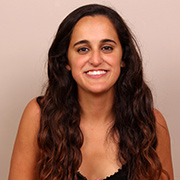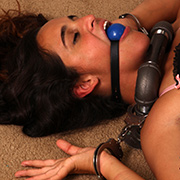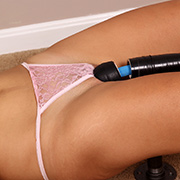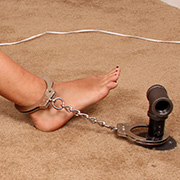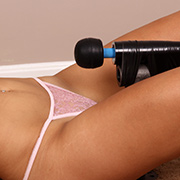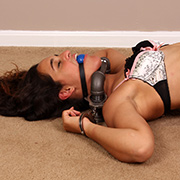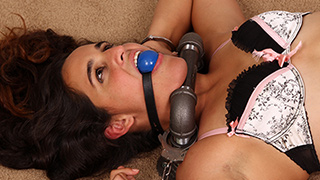 Even without handcuffs, Abby knows it's impossible to escape. The thick steel pipe securing her neck to the floor presses gently against her neck as a constant reminder of her restraint. Once handcuffed, she's given a simple challenge: to get free, and orgasm. Normally the powerful wand would have her cumming in no time, but because it is mounted several inches above her pussy, reaching it will take some effort. Forced to use her ab muscles, she strains to hold the position. Within a minute she collapses to the floor, frustrated. Again and again Abby tries to cum, only making her more frustrated. Soon it's no longer about getting free; she'd simply do anything for the wand to be lowered for just a minute.

Abby vs. Her Useless Hands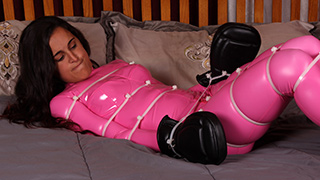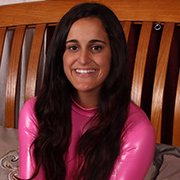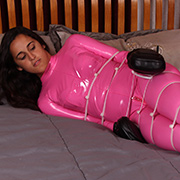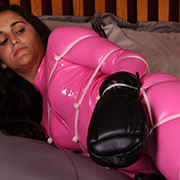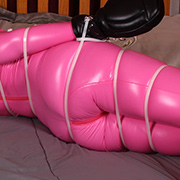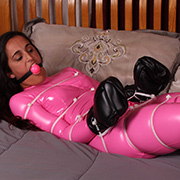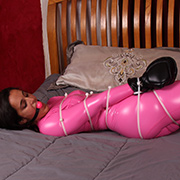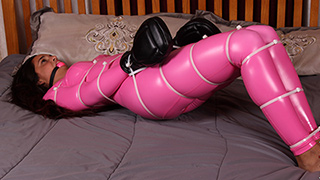 The leather mitts on her hands certainly cramped her escape plans. Then again, the multitude of zip ties wrapped tightly around her body weren't helping either. Always a fighter, Abby still struggles and strains against her hopeless situation. Her efforts are not without reward. After building up a sweat in her catsuit, a magic wand is zipped between her legs. With no ability to squirm away, Abby is more than happy to resign herself to her fate and enjoy her predicament.

SB Challenge: Abby's Tattered Hose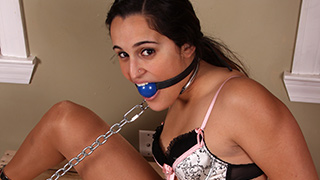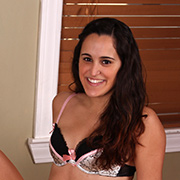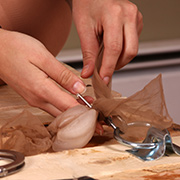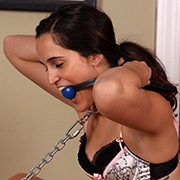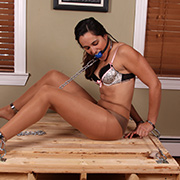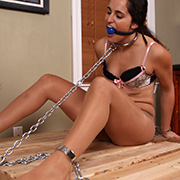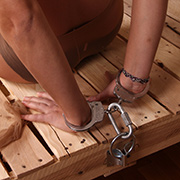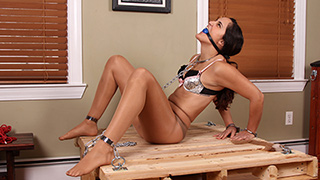 After Abby managed to get herself stuck during her last challenge, it was time to be challenged again. This time she must shackle herself to a table, with a neck chain just to make it interesting. Learning the hard way that pulling on her release method too hard leads to trouble, Abby passes the time by trying to find a way out, but with little success. All the while the rough wood under her tears apart her pantyhose, making her predicament all the more irritating. With a good-sized bundle of ice keeping her keys trapped, how many hours will she be waiting?

Abby vs. The Vinyl Hug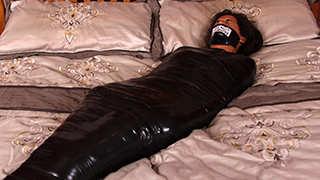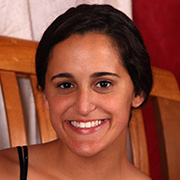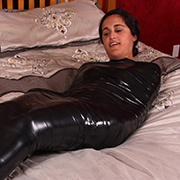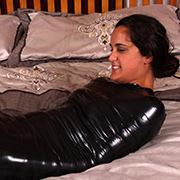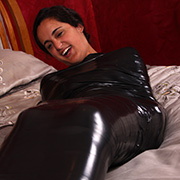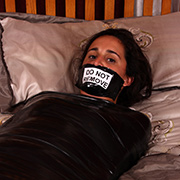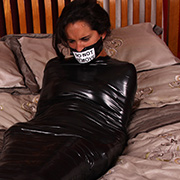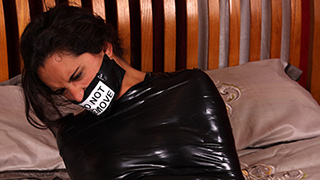 To struggle or not to struggle - that's the dilemma Abby now finds herself faced with. Every moment she tries to get free, the vinyl tape only tightens its grip more, seemingly compressing every inch of her body like the strictest of corsets. Call it a habit or just a simple need to be free, but Abby just can't help herself. Tighter and tighter the tape hugs her body, only fuelling her need to escape. If it wasn't for the tape keeping her mouth firmly shut she'd protest more, but even if she could, the instructions are clear. Do Not Remove.

Abby vs. A Tight Ball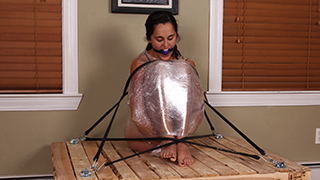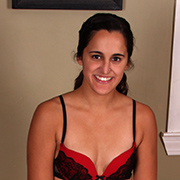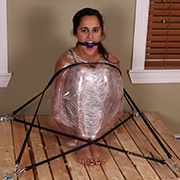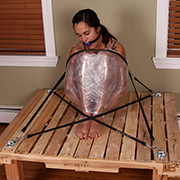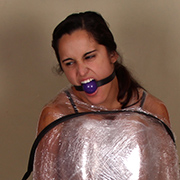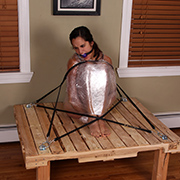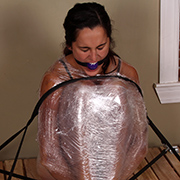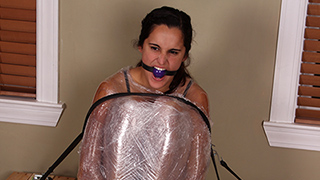 Abby starts out wrapped in a tight little ball of plastic and strapped down to a pallet. She uses what little mobility she has to toss her weight around, only to be snapped back into place. The heavy rubber straps are relentless in mocking her efforts. It's when her exposed feet come under fire that Abby finds renewed vigor to try and get free. As her feet continue to be tickled she thrashes against the bonds, hoping for any purchase. Will Abby find a way out?