Amanda vs. The Forced Experiment #7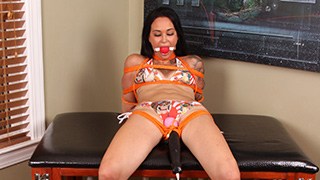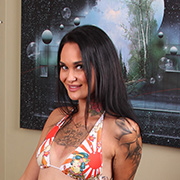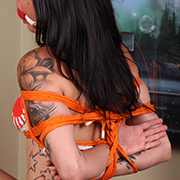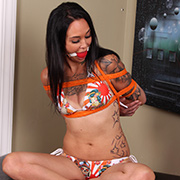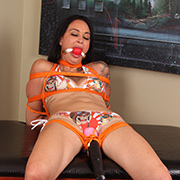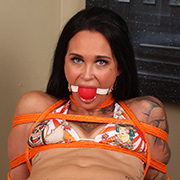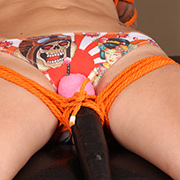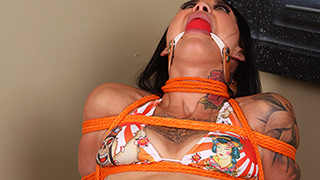 Many have tried and only one has succeeded in resisting being brought to orgasm via a magic wand. Most don't make it past the low phase of the experiment. Amanda is determined to add her name to the small roster of girls who can deny themselves for several minutes. Bound in a boxtie and neck rope on the cage, things don't bode well on the first attempt as she shouts in astonishment after learning it's still only on low. The end results are certainly close. Will she be the second girl in our experiments to resist a forced orgasm in this week's extra-long update?

Amanda vs. Her Rockin' Ropes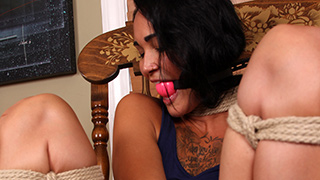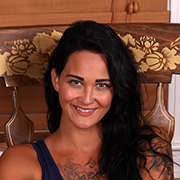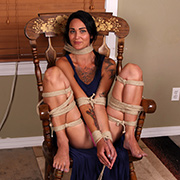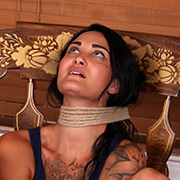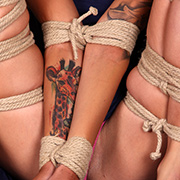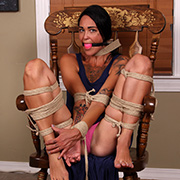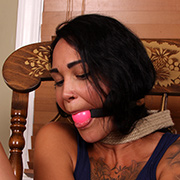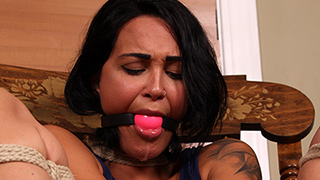 Tight. Long-term. Secure. Helpless. All adjectives Amanda would have preferred not to hear in connection with her predicament. Protesting immediately, she soon realized she couldn't refute any of them. No matter how she struggled the chair seemed to work against her, never allowing her the slightest leverage or chance to use her weight to pull something loose. Instead, her efforts only left her slowly rocking in place while the adjectives ran through her head. Amanda had will, determination, and plenty of her own gile but doubted if they would make any difference.

Amanda vs. The Pole Struggle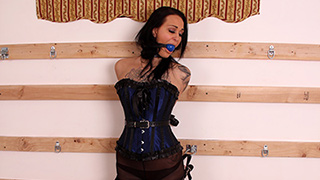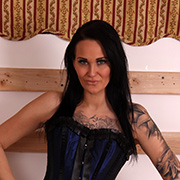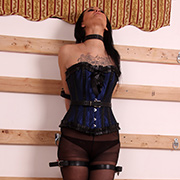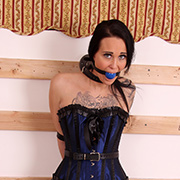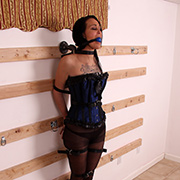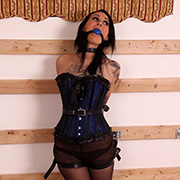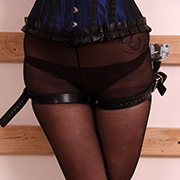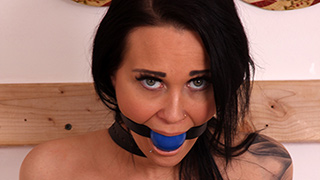 It's amazing how a simple pole changes the dynamic of a girl's performance. The sight of Amanda bound and gagged is hot on its own, but forced to struggle against a steel pole is the icing on the cake. Belts encircle her legs, arms, elbows, and neck, ensuring there's no escape. It doesn't take long for her legs to tire in her high heels and playful struggle turns to desperation to get free. Despite Amanda's best efforts, her pole dance continues as she continues to search for a comfortable position.

Amanda vs. A Little Tape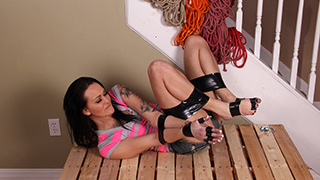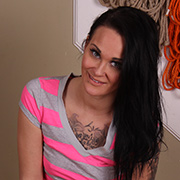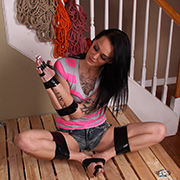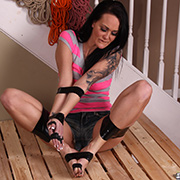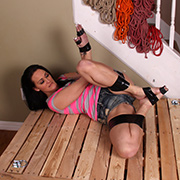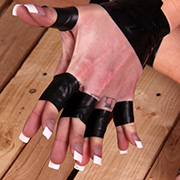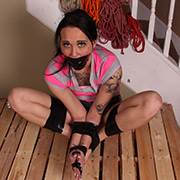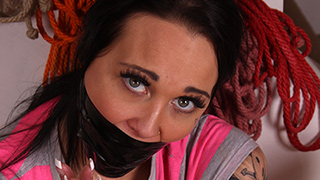 Being bound tight when you want to escape is frustrating enough. That feeling is doubled for Amanda as the tiny strips of tape render her legs, arms, fingers, and even toes useless. It only gets worse when her mouth is stuffed with a rag and wound tight with even more tape. Pulling against the vinyl tape only seems to make it contract even tighter. Amanda pleads for release but knows none with come; at least without a miracle on her part.

Amanda vs. The Final Touch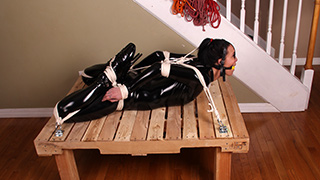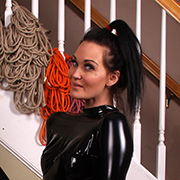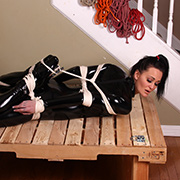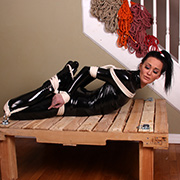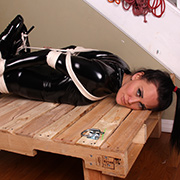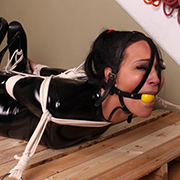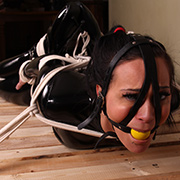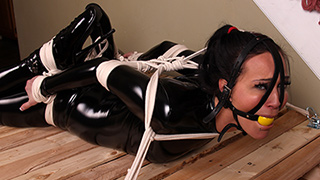 With Amanda's arms, legs, and elbows cinched tight with rope escape was not the cards for her. Even with her constant struggle against the ropes it only seemed to get tighter. All hope was lost on her face when more rope is added around her chest, cinched to the sides, and holding her down firm. A trainer gag is strapped tight around her head next despite her protests. Before leaving her to struggle away her afternoon a final touch is added; a rope pulling her head harness back hard leaving her in a pleasing arch.