Emily vs. Her Lab Tests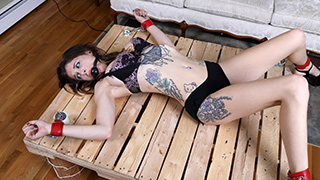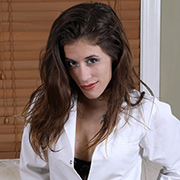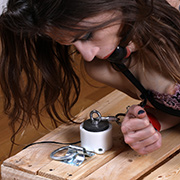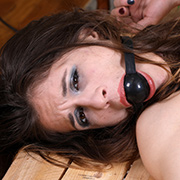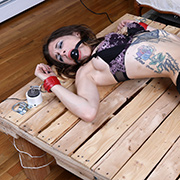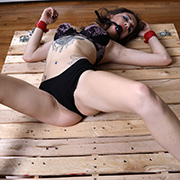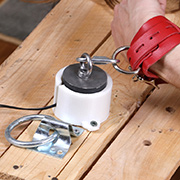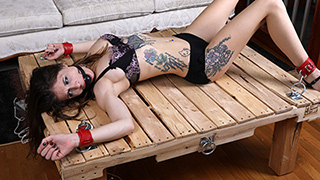 No product is complete without proper testing. Luckily for us, Emily is eager to try out our new compact magnetic lock. Just to be sure she gives it a proper test she's told the timer is only for a few minutes but instead is closer to an hour. Once Emily has gagged and secured herself to the pallet there's no turning back. She knows the sooner she escapes the sooner she gets her bonus so she doesn't waste any time. Failure on the end hand means a long wait on the uncomfortable pallet.

Emily vs. Her Awkward Bind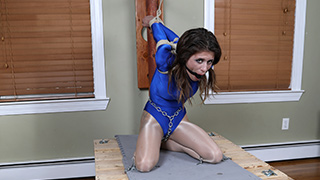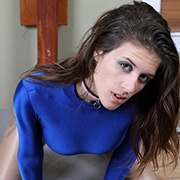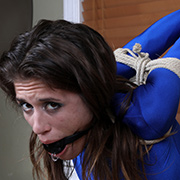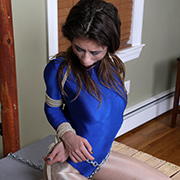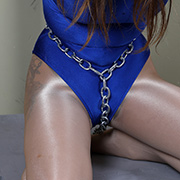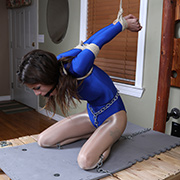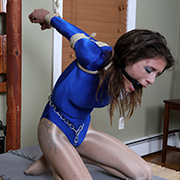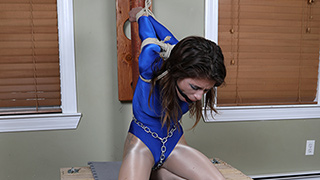 Normally on her best behavior, Emily needed a correction of attitude today. A good predicament usually does the job as she'll soon find out. Cinching her arms behind her with rope they are positioned into a strappado. Below her is a simple chain running between her legs that is purposely on the short side. With her arms pulled uncomfortably above her, she eventually can't help but take the pressure off. Every attempt to do so is stopped short by her crotch chain giving her only partial relief.

Emily vs. Easy Money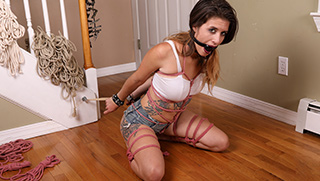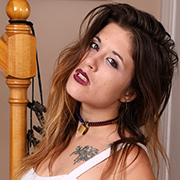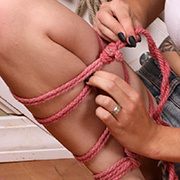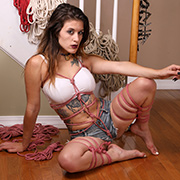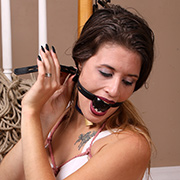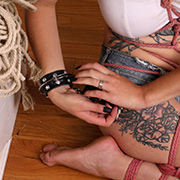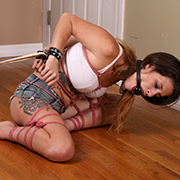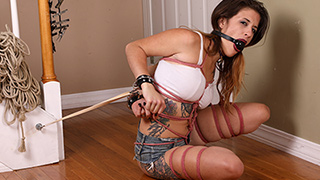 With someone as seasoned with self-bondage as Emily it was difficult to think of a challenge for her. As it turns out, greed is an effective tool. After securing her legs and strapping a ballgag in her mouth the final step is to handcuff herself to the wall. Linking the handcuffs to the wall are rubber bands, a quantity chosen by her. For each rubber band used to secure the handcuffs she'll get $100, but only if she escapes. Underestimating the power of the thick bands she goes with 3 and soon regrets her decision. With the gag she's unable to bite through the bands and there's no way to get free.

Emily vs. The Chain Puzzle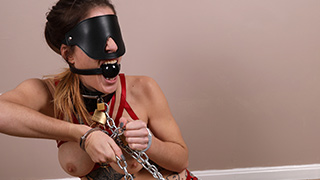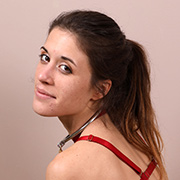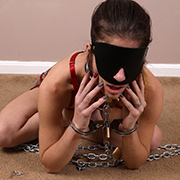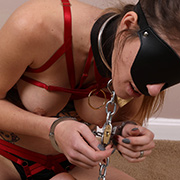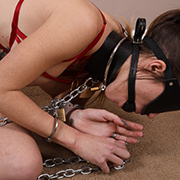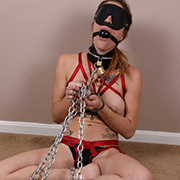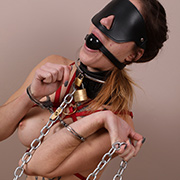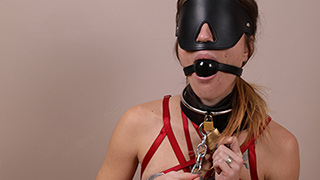 Typically when I tie a girl up there's no getting free until I say so. Every once in a while I'll give someone a fighting chance and today was Emily's lucky day. Her challenge is simple. Around her are a number of keys securing a long chain connected to her collar. To get free, the keys are only a few feet away but she has to unlock the half dozen padlocks first. To make it an interesting challenge she's blindfolded and gagged. Escape is on her own terms now.

Emily vs. Her Big Mouth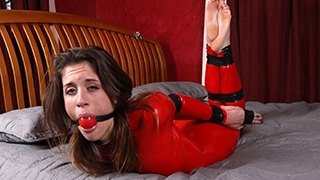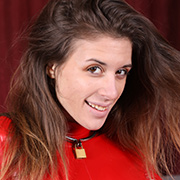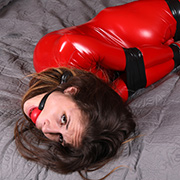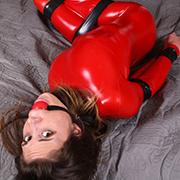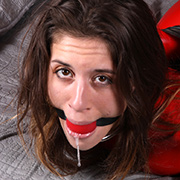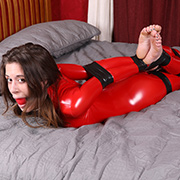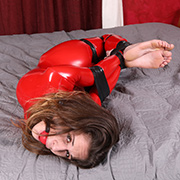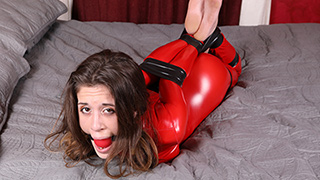 Wearing a sexy red catsuit Emily is ready for fun but not the kind I had in mind. With a roll of extra-wide vinyl tape in hand, I went to work securing her legs. Opting for a column bind over a frogtie would be more comfortable for the long haul. Her elbows and wrists were next, the tape crushing them both together. Emily's known for her mouth so a large gag is strapped tight to remind her to keep her opinions to herself. As plans go through, she still managed to complain plenty about her situation. As she was likely to keep complaining anyway and roll of tape in hand, I'd give her a good reason to.