Gmoras vs. The Twitterverse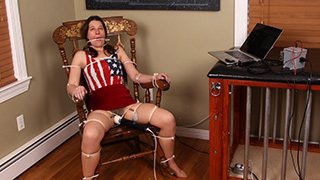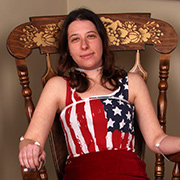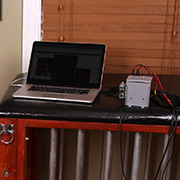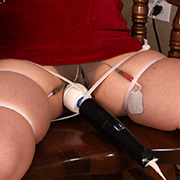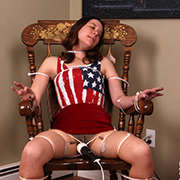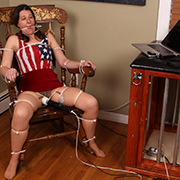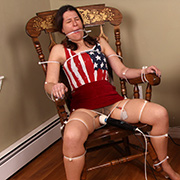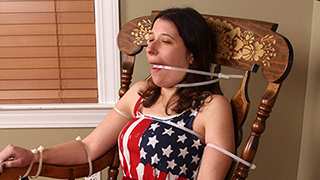 When you know what's going to happen, the anticipation only makes it worse. Ziptied to a chair, Gmoras looks at the computer screen that holds her fate. Between her legs a magicwand and TENS pads are pressed firmly in their place. Unable to move much beyond her fingers, the @bondagebot application monitors Twitter for #bondage and #orgasm. The former gives her a few seconds with the TENS, the latter with the wand. The common hashtags flow up the screen in front of her, unknowingly tormenting Gmoras. She can only hope for more #orgasm tweets, but the twitterverse seems to have other plans.

Gmoras vs. Her Trial & Error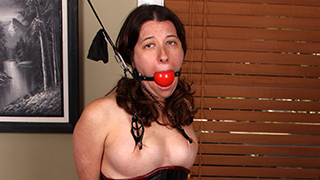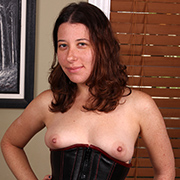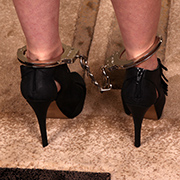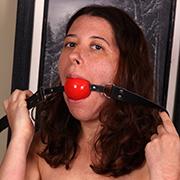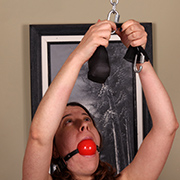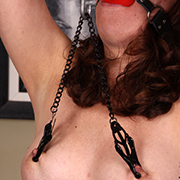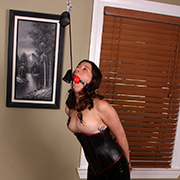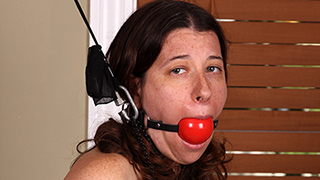 It was one of her favorite short stories. Gmoras read it one last time before deciding to try the self-bondage the story girl had done. Not one to take a shortcut, she matched the story right now to the latex skirt can corset. The two and half inch red ball gag Gmoras buckled tightly stretched her jaw wide. One detail the story lacked was how much ice was used but knew it should last an hour. To be sure, Gmoras put nearly a dozen in her pantyhose connected to her clover clamps. Little did she know the cool room and amount of ice would keep her trapped for many multiples of her intended confinement. A detail she realizes long after the steel cuffs holding her wrists are locked by her own hand.

Gmoras vs. The Vetwrap Prayer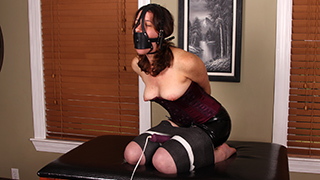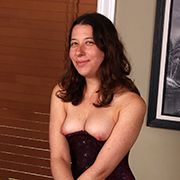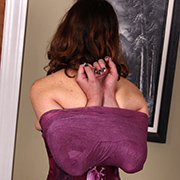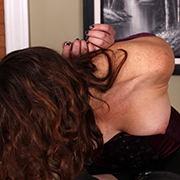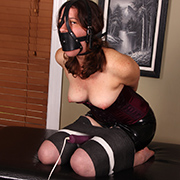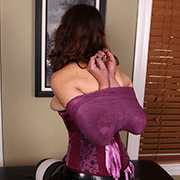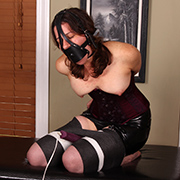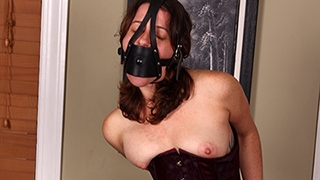 It takes a very bendy girl to handle a reverse prayer. Gmoras not only manages it with ease, but does so under the constant compressing power of vetwrap. She tries her best to pull free, but with no leverage and a seemingly iron grip there's no hope of escape. Strict bondage isn't without its rewards even though Gmoras would argue it's a reward enough. A magic wand is held in place with more vetwrap, keeping her well distracted from the tight prayer her arms are compressed into.

Gmoras vs. The Iron Tree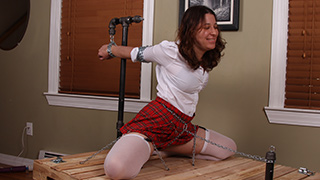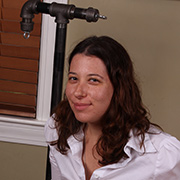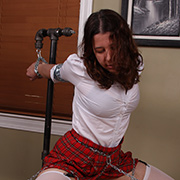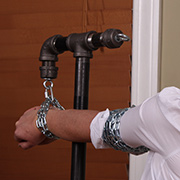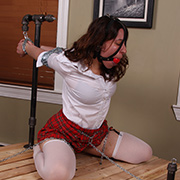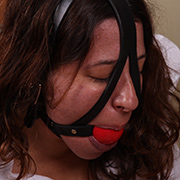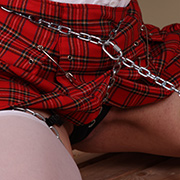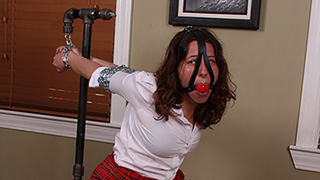 When a girl asks you to make it tight, you make it tight. I started with chains bolting down her legs and a tight crotch chain. Next, I coiled Gmoras's arms in more chain, pulling her elbows together before connecting them to the iron tree. Grinning wildly, it was obvious she was enjoying her predicament. To finish the job, I strapped a ball gag harness on her, pulling each strap extra tight. With a final chain the ring on her gag is connected to the pole behind her, leaving her unable to move. Once finished I ask if it's tight enough, but her head unable to nod. She only stares back. Maybe she needs just one more chain...