Jane vs. Her Pole Squirm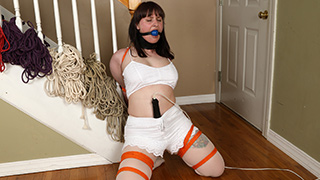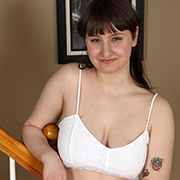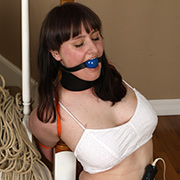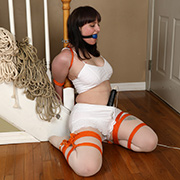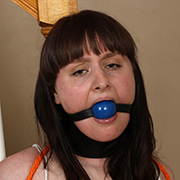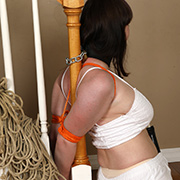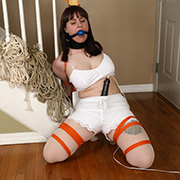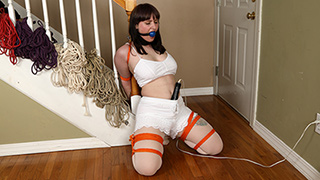 I could tell I was being baited when Jane was hinting how bored she was. I guess asking to be tied up and tormented would spoil the game. Sporting feigned resistance Jane finds herself bound to a banister with her arms secured behind her. A stiff collar secured to the pole make extra sure she isn't getting free. It's clear within the first minute that what seems easy to manage turns excusing quickly. Jane struggles to keep pressure off her collar while trying to get free of her ropes. Once the magicwand was added to her predicament it was safe to say she wasn't bored any longer.

Jane vs. A Triple Threat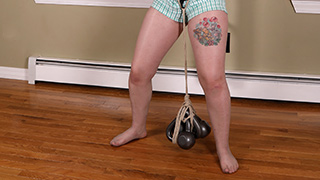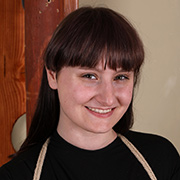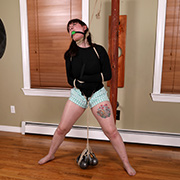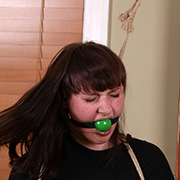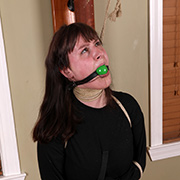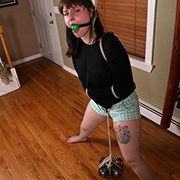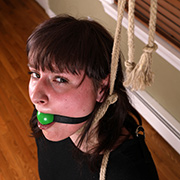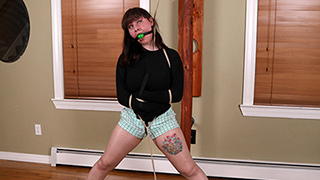 Despite being a newbie to bondage, she can't get enough. Especially if it pushes her limits. What better way than to put her in a demanding predicament. Jane watches as heavy weights are tied to her crotch rope. It doesn't take long before the pressure becomes unbearable and she has to lower herself to take the weight off. Like any good predicament there is a consequence. The rope around her neck soon persuades her to lift the weights back up and the cycle continues. Now it's only a question of how far I want to push her limits.

Jane vs. A Long Wait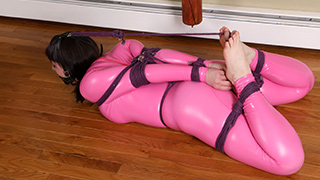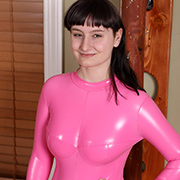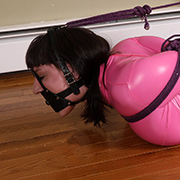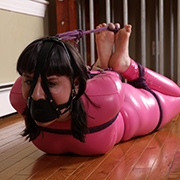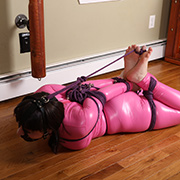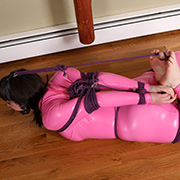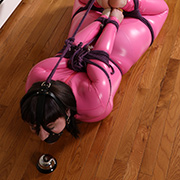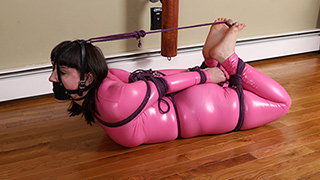 Jane had a mission when she showed up. After waiting patiently to turn 18 she knew exactly what she wanted from her visit. A tight hogtie was at the top of her list but in true Bondage Junkies fashion, I had to make it interesting. With the smile only leaving her face when the muzzle gag was strapped on, I could tell she was loving every rope securing her. With a final rope tying her toes to her head harness a bell is put across the room. Given how challenging it will be to move even an inch in her ropes, she will need to be very determined to get free any time soon. Then again, that may have been her plan all along.

Sarah Jane vs. The Rainbow Rope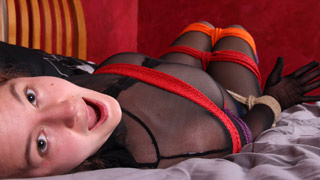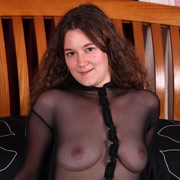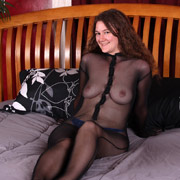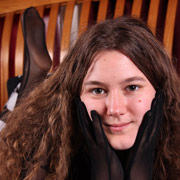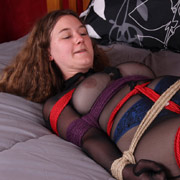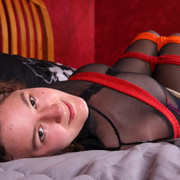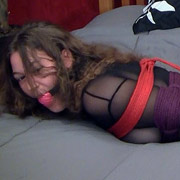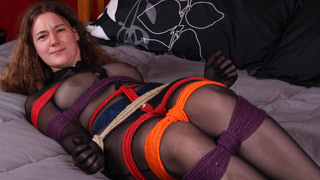 Sometimes a girl just wants to look pretty is rope while I want to make sure she can't get free. It was almost too easy really, she was too focused on the next color I was going to put on. Before Sarah realized it, escape was all but a distant fantasy. Feeling a bit of sympathy I decided to give her a chance to cut herself out. All she had to do was break out of a few silly rubber bands and she would be home free! All Sarah needs was a few... more... inches...

Sarah vs. The Purple Passion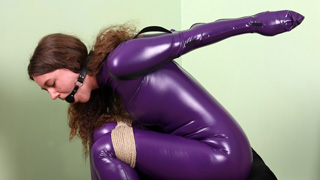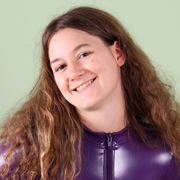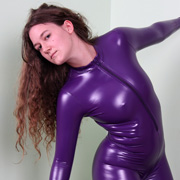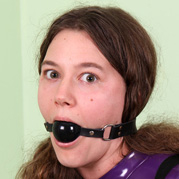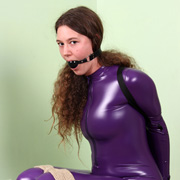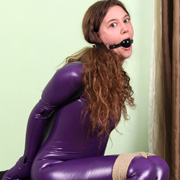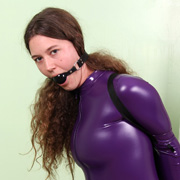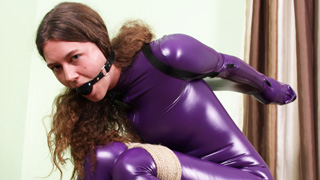 Sarah came to us looking to try something new. Lucky for her, my friends over at Winter Fetish had just sent over a delicious purple catsuit and armbinder. It wasn't long before the catsuit was hugging every inch of her body and loving every minute of it. I struck a deal, if she could get out of the armbinder she could keep the catsuit. All too quickly she agreed and was squirming in front of me. She didn't stand a chance, but she didn't know it yet :)