Laci & Star vs. The Slide Control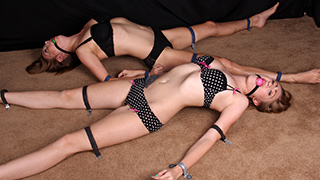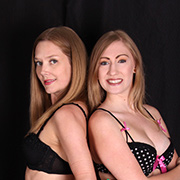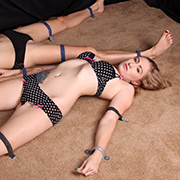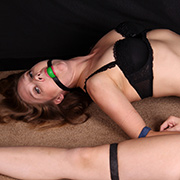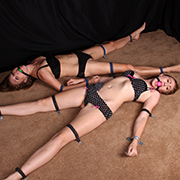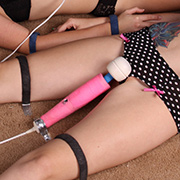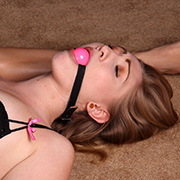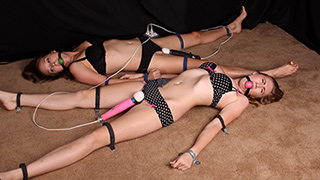 After quarrelling over something silly both Laci and Star found themselves bolted tightly to the floor with no hope of escape. With two magic wands sitting nearby, both were sure to stay on their best behavior to ensure their punishment time would at least be enjoyable. When the vibrators were strapped in place instead of simply turning them on, I give Star the box to control the speed of both. At first Star's own orgasm was all she wanted until she could see Laci getting close too. Fighting her own willpower she decided to tease Laci mercilessly, bringing her to the edge of orgasm while her spite denies her own.

Laci Star vs. The Tight Spread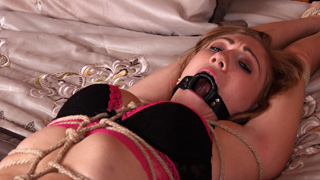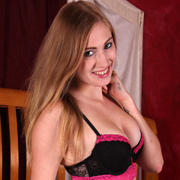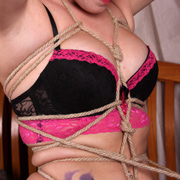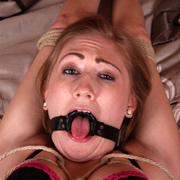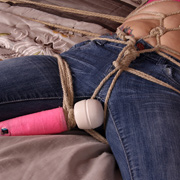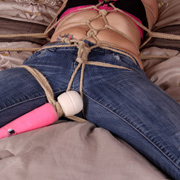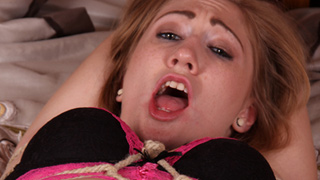 Laci was all smiles until the final ropes were secured in place. I think she had the delusion that she'd be able to get free. Wrists, ankles and elbows cinched and pulled tight she could barely squirm her body around. A freedom soon rectified with a few more ropes. Completely helpless and frantic in her semi-spreadeagle I saw only one way to calm her down. With a few more ropes a vibrator was tied right against her pussy. Her tight jeans gave her some insulation at first but that didn't last long. Moans of distress soon turned to pleasure as the vibe worked its magic as I grabbed a fistful of rope. I wasn't done with her yet.

Laci Star vs. Star's Wicked Ways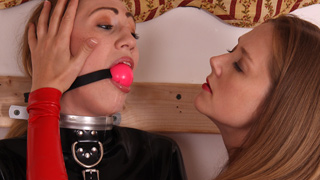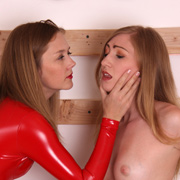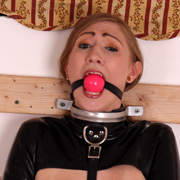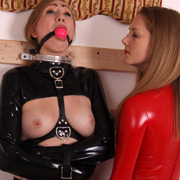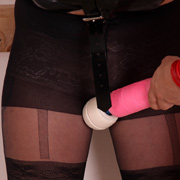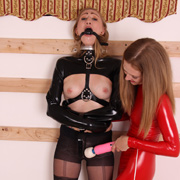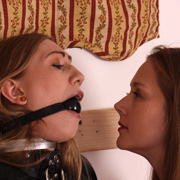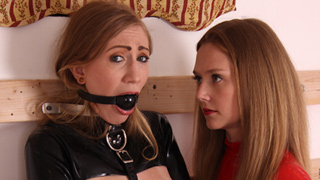 Laci knew better than to resist. So when Star walked into the room she opened wide for the ballgag she was holding in her hand. Next came a heavy rubber bordello straitjacket which Laci accepted with excitement and a tinge of fear. Anything leaving her breasts exposed meant they were fair game for pleasure and pain. With her neck bolted to the wall there was little she could do to stop Star when she returned with nipple clamps, biting hard into her gag as each one compressed her poor nipples. By the time she was done Laci had covered her breasts with drool as she pleaded for some relief. Star grabbed hold of the nipple chain with one hand and put her other on Laci's pussy. Giving Laci a gentle tug and caress, she knew exactly what she really wanted.

Laci Star vs. The Asterisk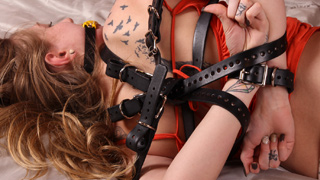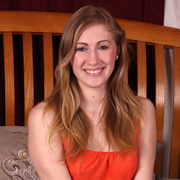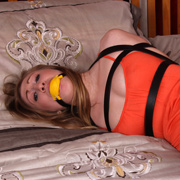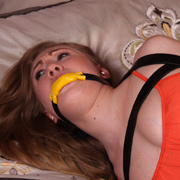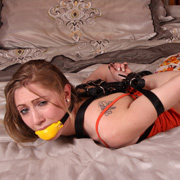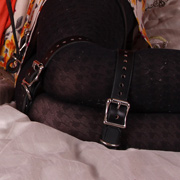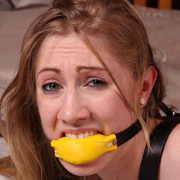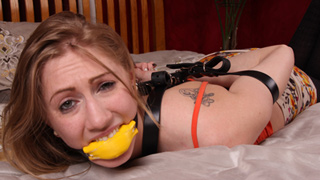 They say it's best to dress in layers, so the same must be true for bondage. A few belts could have done the job, but no sense in risking escape. So the belts layered on and meeting behind her back is a star. Laci's first instinct was to reach for the buckles but soon discovered they were well out of reach. Struggle and twist was her only option and gives it her all. The belts giving her a false sense of hope as they move with her body not giving her much to fight against. The redundancy of the belts ensure none slip or give any slack. Laci's there for the duration until somebody feels like undoing those belt buckles.

Laci Star vs. The Interview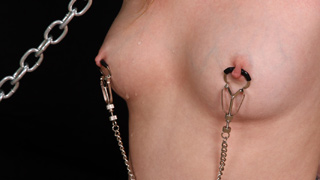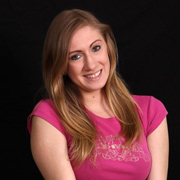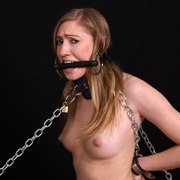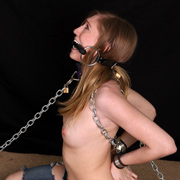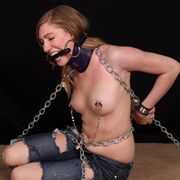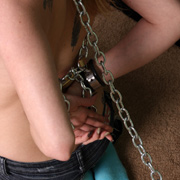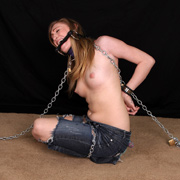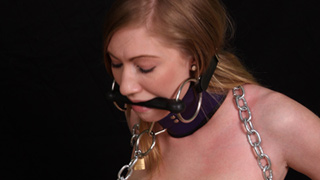 As Laci and I chatted before our interview she couldn't help but comment on how fake bondage was. How when her boyfriend does it she can squirm right out of it. She happily agrees to let me witness her escaping prowess in person as I locked chains to her collar, wrists, and legs. A chain around her neck and chest to keep her wrist cuffs high on her back and a bit gag for fun. Her expression immediately change when she realized this is not the bedroom bondage she's is used to. Laci struggles hard against the chains and floor bolts but we both know the keys in my hands are the only way out. As she soon finds out, if you're going to boast on your interview you better be able to back it up.