Brittany vs. The Rope Test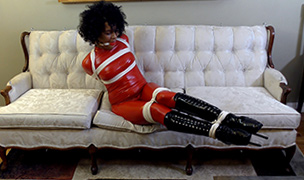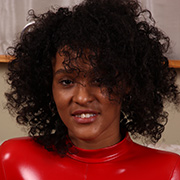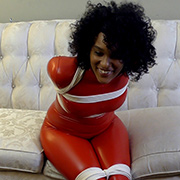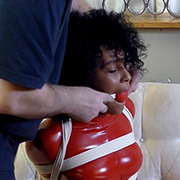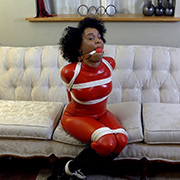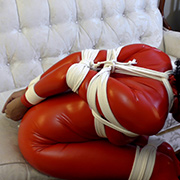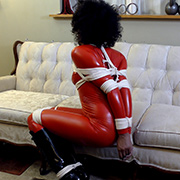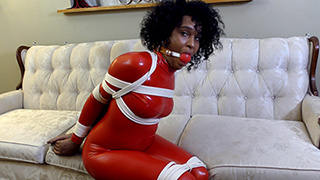 Newbie Brittany can't wait to try everything. Catsuits, ballet boots, ropes, gags... she wants it all. Once she's in the sexy red catsuit and thigh high ballet boots the real bondage begins. Like with all newbies a quick flexibility check is in order and it turns out he elbows touch with ease. Not one to miss an opportunity she's rigged up nice and tight in no time, elbows welded behind her. Brittany can tell right away this is not the simple bondage she was used to. Nor was the 2" ball gag strapped tightly in her mouth. Knowing she'll be tied up for a while she tries her best to wriggle free but nothing budges. This only frustrates her more but that won't help her now.

Maggie vs A Basement Prayer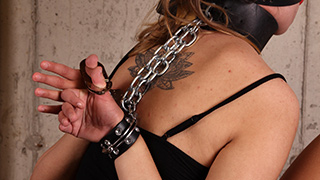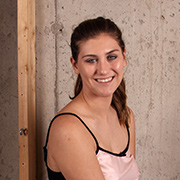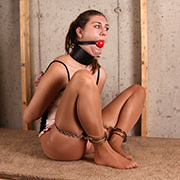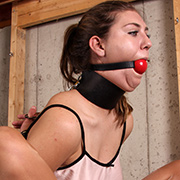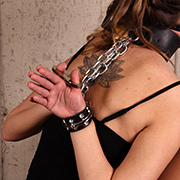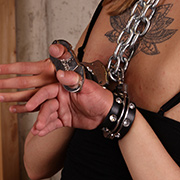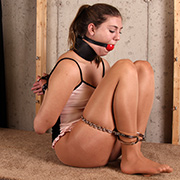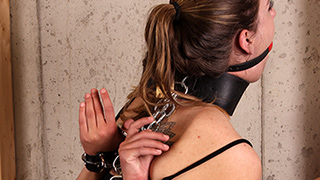 It was time for Maggie to reflect on some poor choices she had made. By the smile on her face, it was quite obvious her transgressions were no accident. With handcuffs and gear in one hand and Maggie's arm in the other, she was led to the basement. The gag went in first as usual, as well as her handcuffs. Leg cuffs were used to put each leg into a frogtie, far stricter than she had planned on. With the collar wrapped around her neck, she seemed somewhat relieved that was it. Maggie should have known better. With a short chain, her cuffed wrists were then pulled high on her back and locked to her collar. Thumbcuffs were added because - well, why not? Starting the clock on her punishment, I could see that she already wanted it over. While flexible, she could only hold her arms in that position for so long. After that they become dead weight, pulling on her collar. No doubt it was uncomfortable, but it's what she wanted after all.

Serene & Lexi vs. A Little Teamwork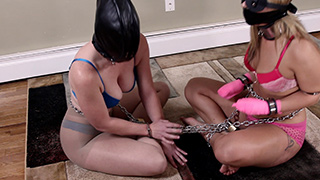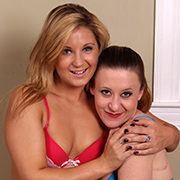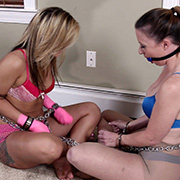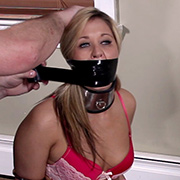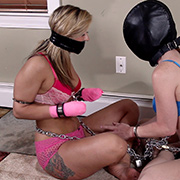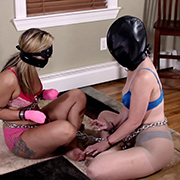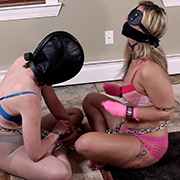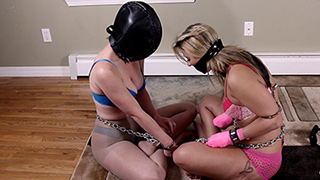 Trying to escape a bondage predicament is hard enough by yourself while you're gagged and hooded. When Serene is chained to Lexi, who is blindfolded and gagged as well, their situation gets more challenging, to say the least. Inch by inch, they squirm on the floor trying to find the key to escape. Lexi can only be towed along for the ride as even her fists are taped shut, hoping Serene finds the key soon.

Paisleigh vs. Her First Ropes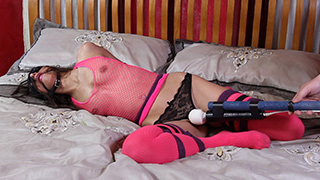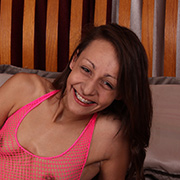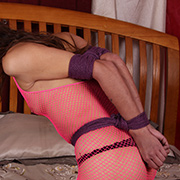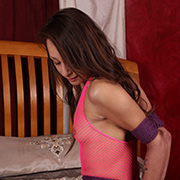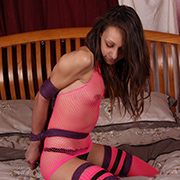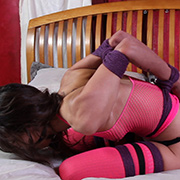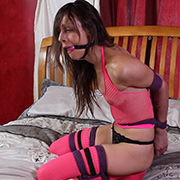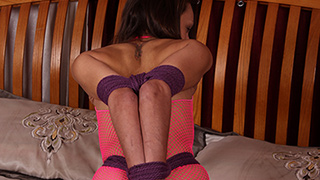 When Paisleigh said she'd never been bound before, rope seemed a good start. With plenty of natural flexibility, her elbows fit tightly together. The helpless state it left her in was instantly apparent to her. When the ballgag was strapped in, she knew we were already well past fuzzy handcuffs. Paisleigh did her best to get free hoping the ropes would be like they are in the movies, where after a little struggle they slide right off. After 10 minutes her hopes were dashed as not a single rope had moved an inch. Still, a good effort deserves a reward. Her first time with a magicwand will make it all well worthwhile.

Bella vs. A Bit of Chain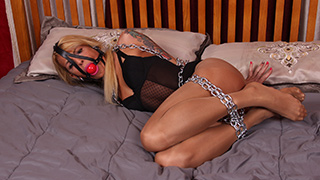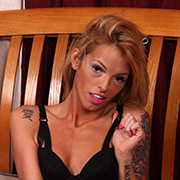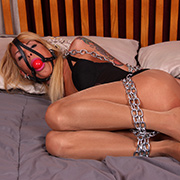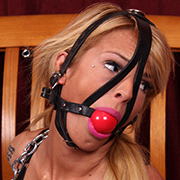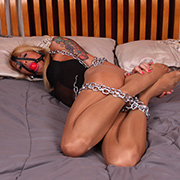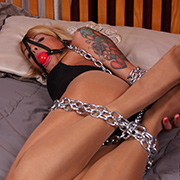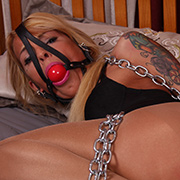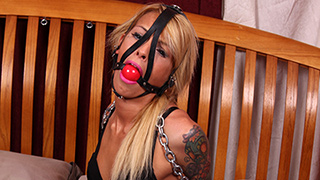 Why settle for rope, when chains cinch her elbows so nicely? Wrapped around her legs, between her legs, around her wrists, and her elbows. Cinched tight around Bella's flexible body. It would need to be tight, since those chains were not going to flex for her. I have to give her credit, though; despite knowing those chains are on tight, Bella still tries her best to get free. It's a hopeless battle, but it's still fun to watch her try.