Lola vs. Her Latex Ball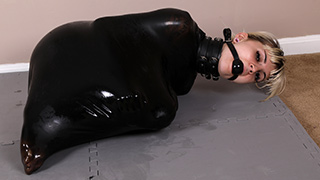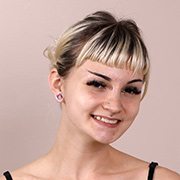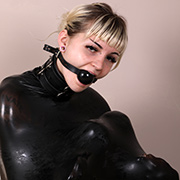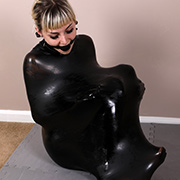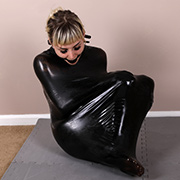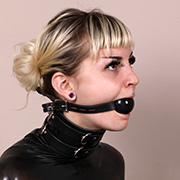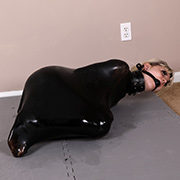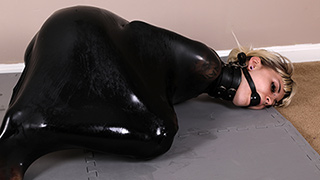 Lola vs. Another Request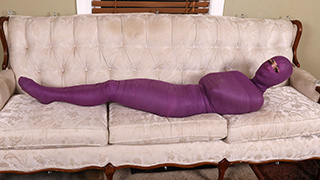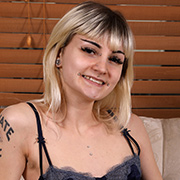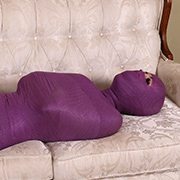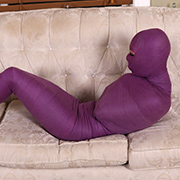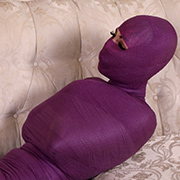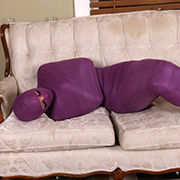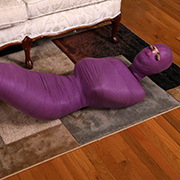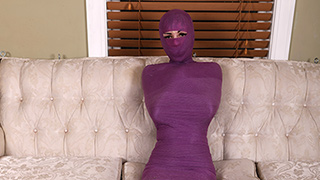 It didn't take long before Lola was back for more mummification. Something tells me she likes it. Happy to oblige her, purple vetwrap is used this time and she's covered from head to toe. A few extra layers are added just to make sure her experience is ruined by an accidental escape. Like before she gives it her best shot to escape but the vetwrap doesn't give. Not even a little bit. It's still fun watching her try though.

Lola vs. Increased Leverage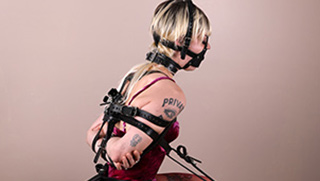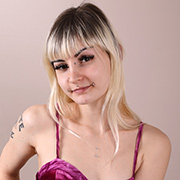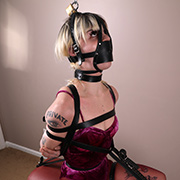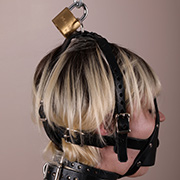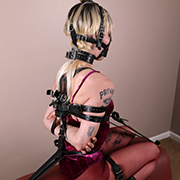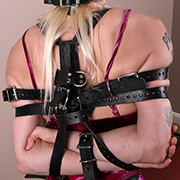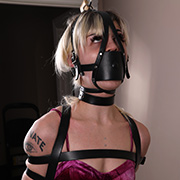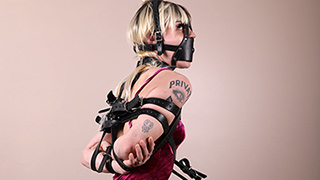 It's a tricky thing to make bondage tight but sustainable. Tight bondage is exactly what Lola was craving when she walked through the door so naturally, I had to oblige. Positioning her on a padded horse her arms and legs are wrapped in belts leaving her secure but not tight enough. Her muzzle gag is connected above and the real fun can begin. It's obvious she's enjoying the restriction but there's more. Using a few more belts they pull her upper body forward while the rear prevents her from sliding forward. In a moment, inches of movement are cut to nothing.

Lola vs. Her Rope Dare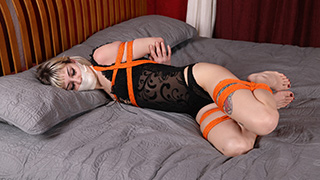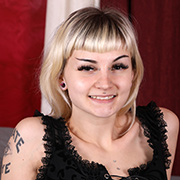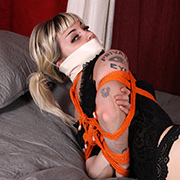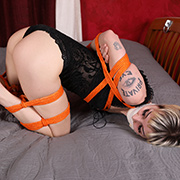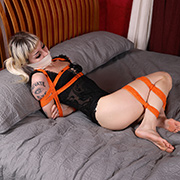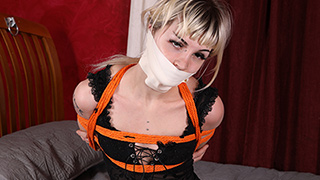 Chatting with Lola she mentioned she played tie-up games with a friend of hers. Due to her tiny body, she was able to squirm out of everything she is put into but she still finds it fun. I suggested letting me have a shot and fifteen minutes later Lola found herself tied up on my bed. The terms of the dare were never really discussed, but I took them to mean she stayed tied until she got herself free. As the minutes ticked by I could see that Lola wasn't in agreement and wanted some help. Nevertheless, I'm sure she'll figure a way out eventually.

Lola vs. Alexa's AI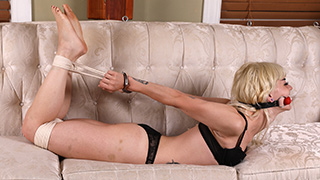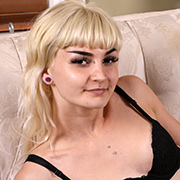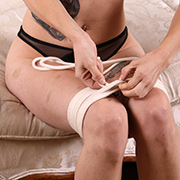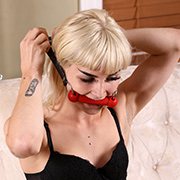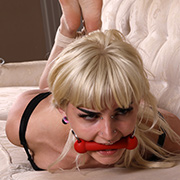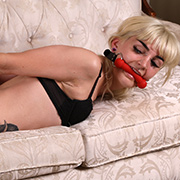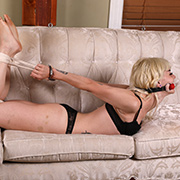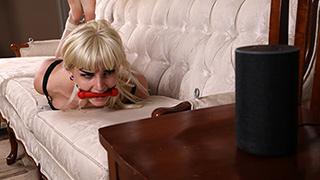 When I told Lola I'd written a mistress program for Alexa she couldn't wait to try it. Despite the lack of testing Lola wanted to try it anyway. The limited AI is set up to pick from a wide range of self-bondage ties and situations. Its actual intelligence is knowing what ties are compatible with each other. Alexa has control over an electromagnet which will hold Lola's key to freedom. Once she activates Alexa's program she follows each step without question. Eventually, she is hogtied, gagged, and waiting for the countdown to start. There's only one problem, with the gag in her mouth Alexa cannot understand Lola. A battle of the insistent AI and the unintelligible sub now wages on with both sides unable to relent. Alexa by its program and Lola helpless in her hogtie. Maybe with more testing, Alexa would know not to wait for commands once a sub is gagged. Lesson learned for next time!