Lucy vs. The Long Burn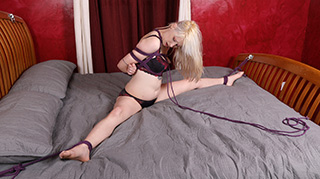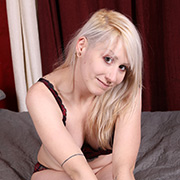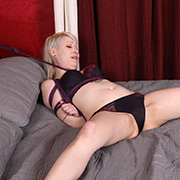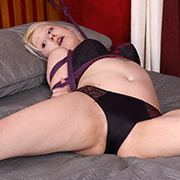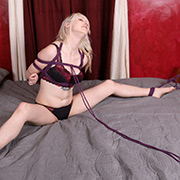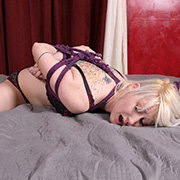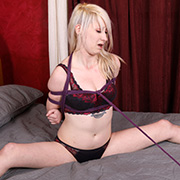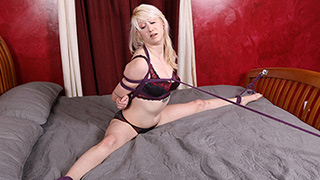 While chatting with Lucy she mentioned that she'd fallen out of her stretching routine and was missing some of her flexibility. As with most things, a bit of bondage can usually help most problems. So after securing her arms in a box tie Lucy's legs are pulled apart and tied off to the corners of the bed. Left in an upright split she could already feel the burn in her muscles. After a while, she started to loosen up so it was time to kick it up a notch. Tying a rope from her chest harness to another corner pulls her just far enough forward to need her abs to keep her up. The alternative for her is to fall forward and really set her legs on fire. An unfortunate predicament for sure.

Lucy vs. Her White Whale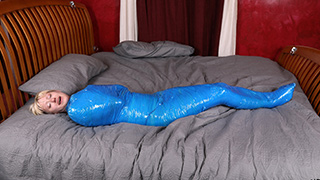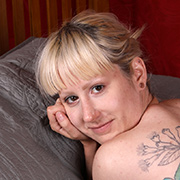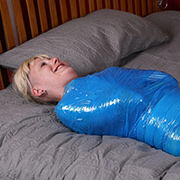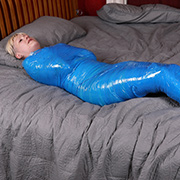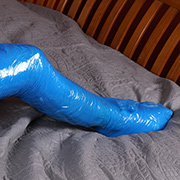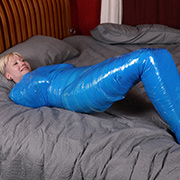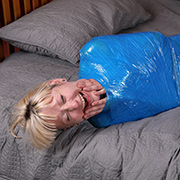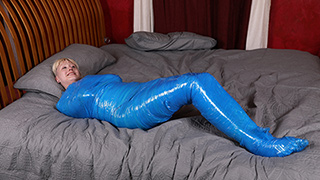 For over a year Lucy has been trying to build up the courage to be mummified. The mere thought of it sent her heart racing in a panic until today. With her heart racing, she wants to give it a shot before changing her mind. The blue pallet wrap goes on quickly and secures her arms against her chest. Focusing on breathing the rest of her body is wrapped until she is completely immobile. Exhilarated and terrified at the same time Lucy tries her best to escape. For being such a good sport I toss her some safety scissors to see if she can get free.

Lucy vs. The Half Roll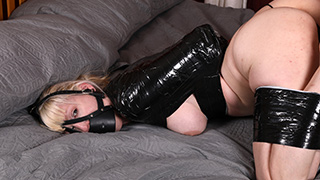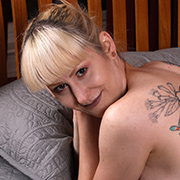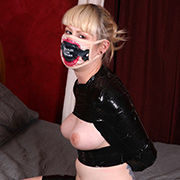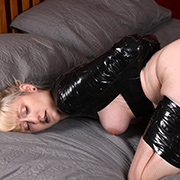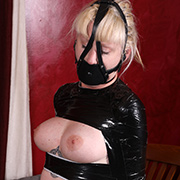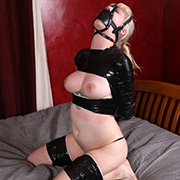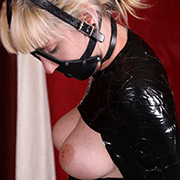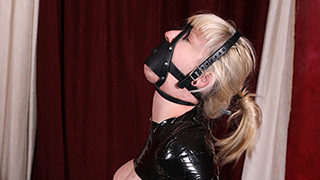 As strip after strip of duct tape was secured to Lucy she continued to doubt it would hold her. Eventually, a critical mass was hit and she realized she was stuck. Some additional wraps on her legs and Lucy was not going anywhere. After it was obvious she wasn't getting free I felt it was time to turns things up a bit. Swapping her mask out for something a bit more rugged she was ready to be freed. With her exposed breasts looking so vulnerable I wouldn't forgive myself unless I added one more thing. Besides, I'd only gone through a half roll. There was a lot more tape to go around.

Lucy vs. Her Surprise Gift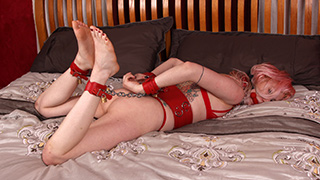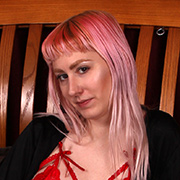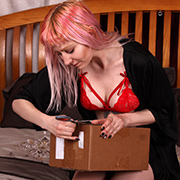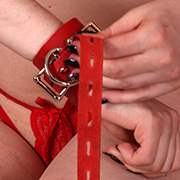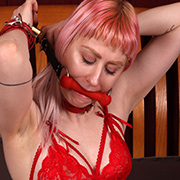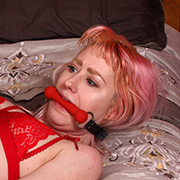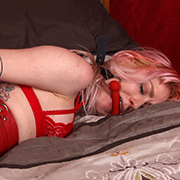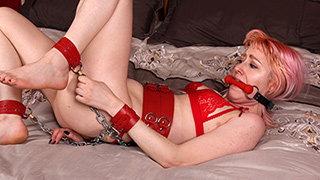 After receiving a package from an unknown fan Lucy decides to make an unboxing video. Seeing that it's a bunch of cuffs, chains, and locks she couldn't help but try them out. Setting the keys to the side Lucy sets to locking herself in a hogtie. Noting the strength of the cuffs she makes sure the keys are well within reach. Unfortunately for her, she made one critical mistake. She assumed the included keys would actually work on the padlocks provided. Panicked, she fights against her bonds knowing they won't give.

Lucy vs Her Desperation Bet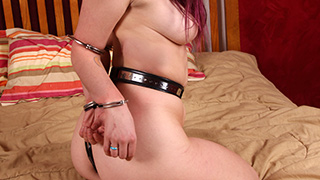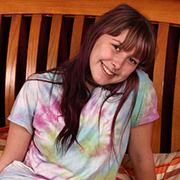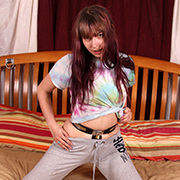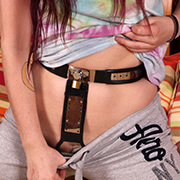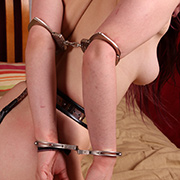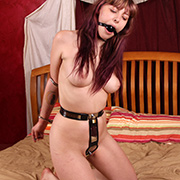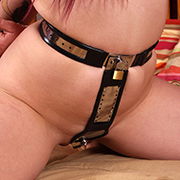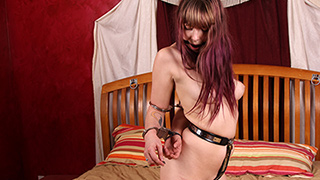 It only took a week into her two week sentence before Lucy was at my door. Despite her practically begging me to keep the keys from her I let her in. No amount of pleading would have me giving up those keys early. If anything I wanted to extend her time. I could tell she was getting frustrated so I offered a challenge. If she could escape a pair of handcuffs, with the key, I'd open the belt. In her desperation Lucy readily accepts without asking details. So when I put her in hinged handcuffs and elbow cuffs she knows she's in trouble. We both know she's not getting free without help but only one of us has accepted this fact. There's no way to know for sure chances are good she'll be spending a least a month in her belt. Maybe I'll charge her an extra week to let her out of the cuffs?