Madison vs. Her Trial Run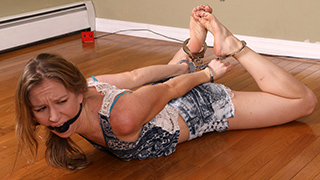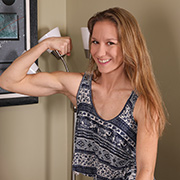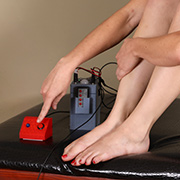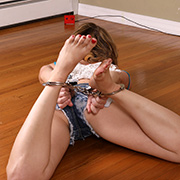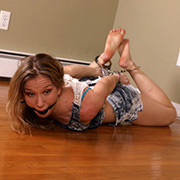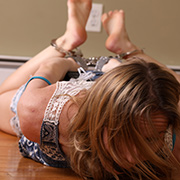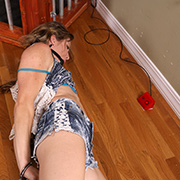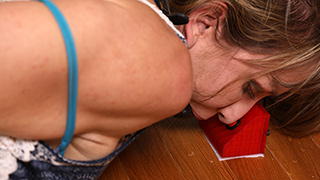 After weeks of design and prototyping, the gen 2 BondageBot is ready for a trial run. Madison was mostly happy to give it a try. Rigged up with a TENS, she hogties herself with handcuffs and is ready to start. The game is simple, the bot controls two boxes on either side of the room. She has 60 seconds to press each button on the boxes or get shocked. Despite her limited movement Madison soon finds ways to move fast on the floor. The computer is relentless and doesn't care if she started to tire and isn't sky to evoke the TENS.

Madison vs. Her Ballet Trial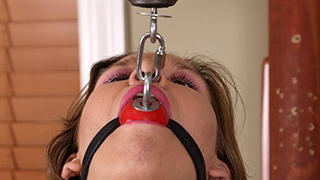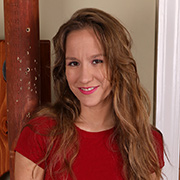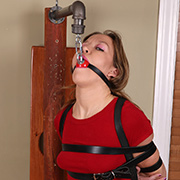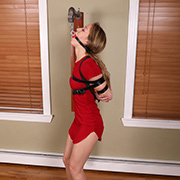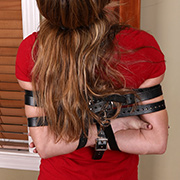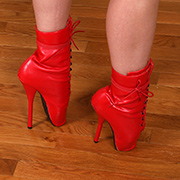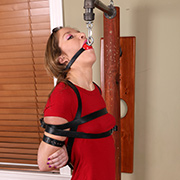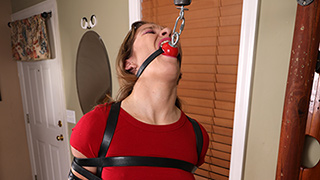 I had plans to tie Madison into a (mostly) comfortable hogtie today. She couldn't keep her eyes off the red ballet boots and how they'd look great with her dress. Conceding to a new plan it didn't take long for her to have second thoughts. If she's going to insist on wearing the boots, I'm going to insist she stand in them. Just to make it interesting, Madison is gagged with an eyebolt gag that connects above her. Trapped in her predicament she might regret not sticking with the plan but she was right about the boots looking great with her dress.

Madison vs. Her Own Gift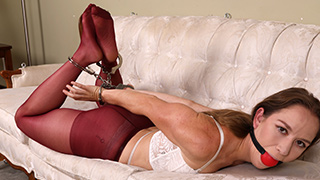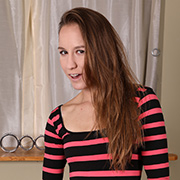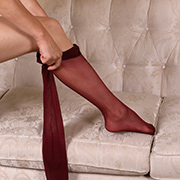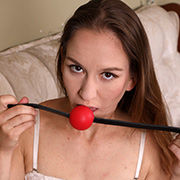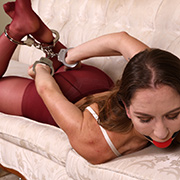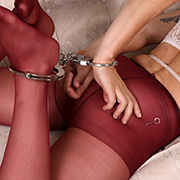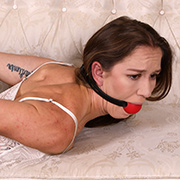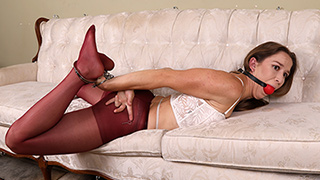 With a week already past Madison was beginning to miss her boyfriend. If she was being honest, his hands tying her up was what was on her mind. Rummaging through the toy bag an idea struck her. She could still have her fun and maybe get those skilled hands back to her a bit quicker. With her camera set up, Madison puts on her favorite pantyhose and hogcuffs herself. Struggling for the camera she wonders why she doesn't tie herself more often. The question doesn't go unanswered long, however, as getting the key she put in her pantyhose is more difficult than she expected. Madison knows she can tear her favorite hose to get free but wants to save it as a last resort. As the key slides further down her leg her mistake becomes clear but it's too late.

Madison vs. Her Stock Trek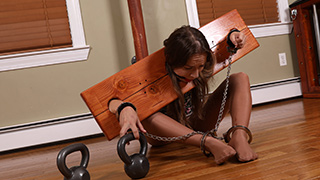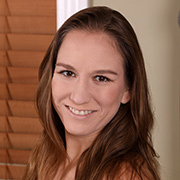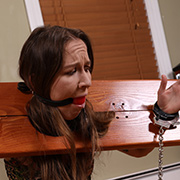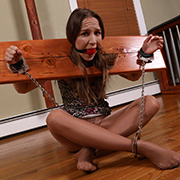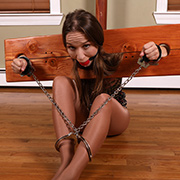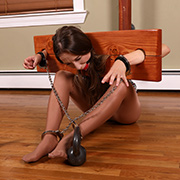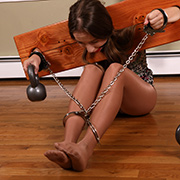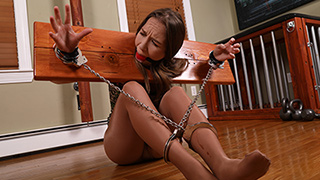 Trapped in wooden stocks and legcuffs Madison isn't pleased with her situation or how uncomfortable it is. Despite her struggles her restraints hold firm as her frustration builds. Lucky for her I'm in a giving mood and offer her a means of escape; a simple challenge. All she has to do is relocate a few weights from one side of the room to the other. It seems easy to Madison at first, however, bondage has a way of making everything more difficult. Beads of sweat started to form as she struggles to move them knowing her freedom depends on it. When she does manage to get them across there's a little surprise waiting for her.

Madison vs. Her Safety Lesson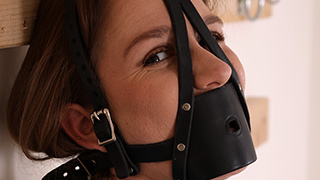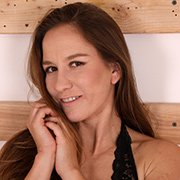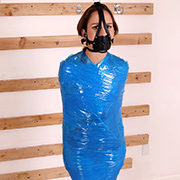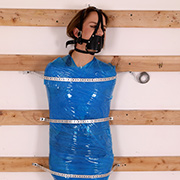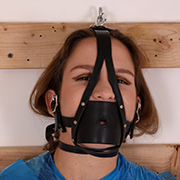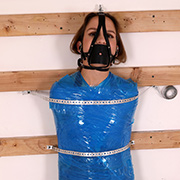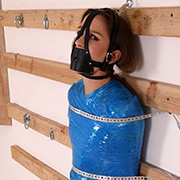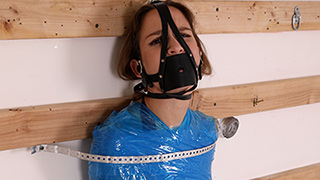 As the layers started to accumulate across her body she asks what many Madison's situation ask; is all this really necessary? The obvious answer is yes but not just to see her tied up extra tight. It's for her own safety. What if she hurt herself by struggling too hard? It's best to wrap her tight until she can't move. What if the head harness ring didn't hold her upright? Better to strap her to the wall with metal strips. While Madison's protests were vocal and downright adorable sometimes, the rules are there for a reason. If it means she has to be secured extra tight then I'll do my part.