Maggie vs A Basement Prayer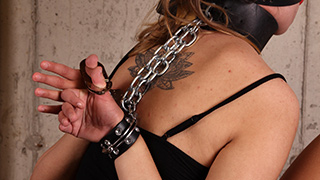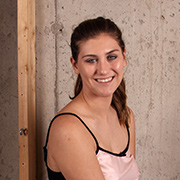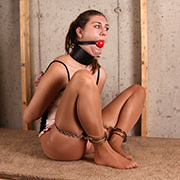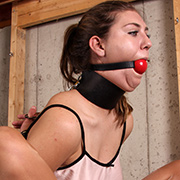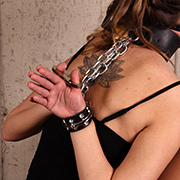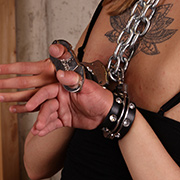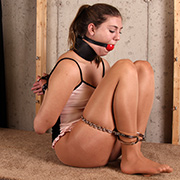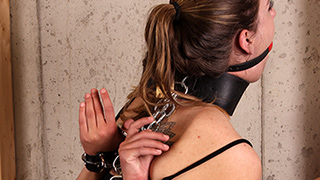 It was time for Maggie to reflect on some poor choices she had made. By the smile on her face, it was quite obvious her transgressions were no accident. With handcuffs and gear in one hand and Maggie's arm in the other, she was led to the basement. The gag went in first as usual, as well as her handcuffs. Leg cuffs were used to put each leg into a frogtie, far stricter than she had planned on. With the collar wrapped around her neck, she seemed somewhat relieved that was it. Maggie should have known better. With a short chain, her cuffed wrists were then pulled high on her back and locked to her collar. Thumbcuffs were added because - well, why not? Starting the clock on her punishment, I could see that she already wanted it over. While flexible, she could only hold her arms in that position for so long. After that they become dead weight, pulling on her collar. No doubt it was uncomfortable, but it's what she wanted after all.

Maggie vs. The Arm Cross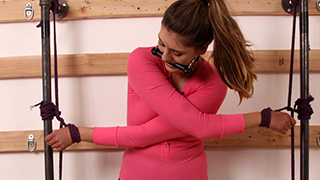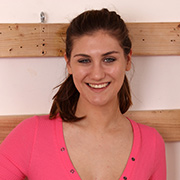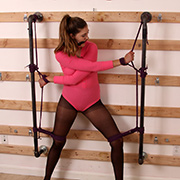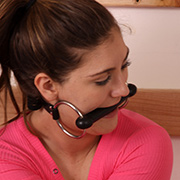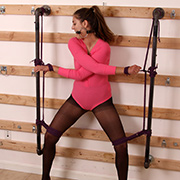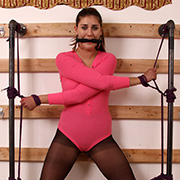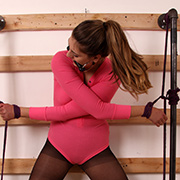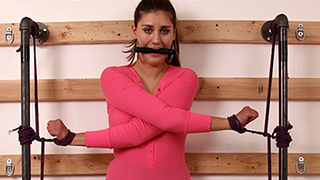 It seems so simple to Maggie at first. With only her legs tied apart and her arms crossed, it should only take a bit of struggling to get free, right? As she soon finds out, however, the devil is in the details. Her legs start to feel the burn first. With her legs pulled apart, she finds it easier to stay on her toes, but it doesn't take long for her calves to burn. The ropes crossing her arms hold her easily as the tries her best to struggle free. Helpless in her pantyhose and pink leotard, deep down she knows she's stuck, but it's not going to get any easier on her if she gives up.

Maggie vs. The Balloon Cage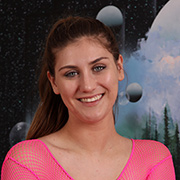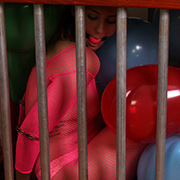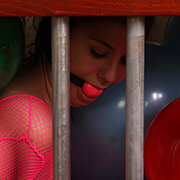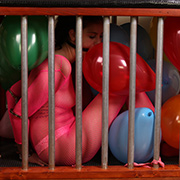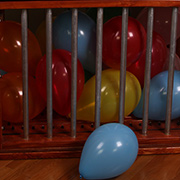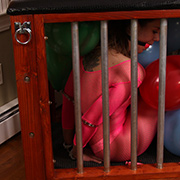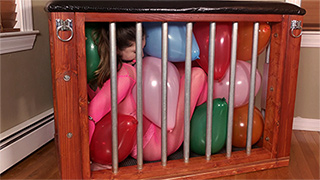 Maggie wasn't surprised when I told her she'd be spending time in the cage. What she wasn't expecting was over a dozen balloons sharing her space. Cuffed on her elbows, wrists, and legs, she didn't have much mobility to start with. That's the beauty of bondage; there's always a way to make it more restrictive. Pressed into the cage like a sardine in a can, Maggie does her best to try and struggle without much luck. Popping them is even more difficult, but eventually she manages one. Unfortunately for her, the reward is a few more balloons added, compressing her even more. With a fresh bag of balloons by my side, I don't think she'll be free anytime soon.

Maggie vs. The Request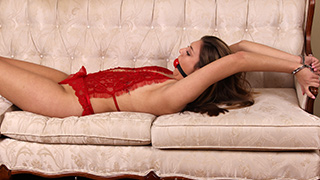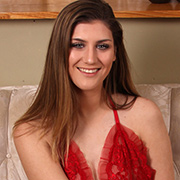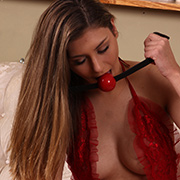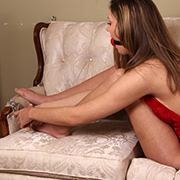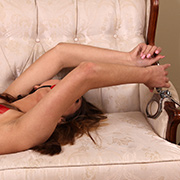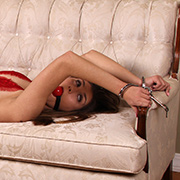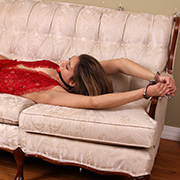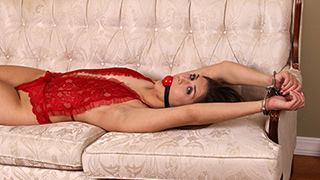 After giving her boyfriend a call, she finds out he'll be out of town for an extra couple of weeks. To help her pass the time, he has a special request: a self-bondage video to keep him entertained. After a few simple instructions, she hesitantly decides to give it a try. It wasn't like she wouldn't have the key on her. Once secured she struggles a bit for the camera before releasing herself. Having little experience, hinged handcuffs proved to be a challenge. Especially when the keyholes are not in an ideal position. It doesn't take long before the key slips from her grasp, and what was a fun little game turns very real. Maggie's boyfriend might get a better video than he hoped for, if she doesn't kill him first.

Maggie vs. Her First Hogtie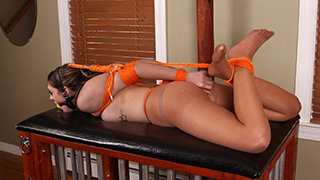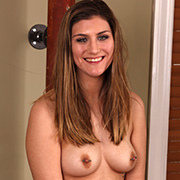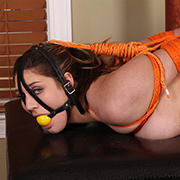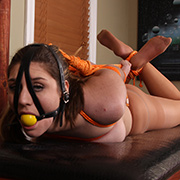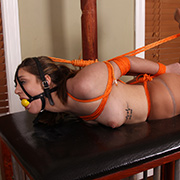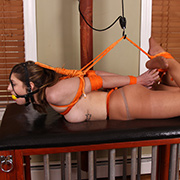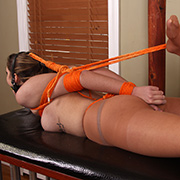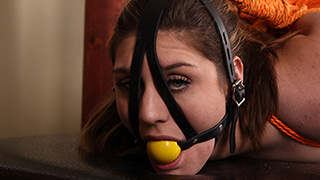 Super cute Maggie stops by this weekend for a little bondage fun. More importantly, it's her first time in bondage ever. What better way to inaugurate her than a classic hogtie. I start her off with a trainer gag pulled tight; next comes the rope which I'm happy to see cinches her elbows together with ease. Once her legs are crossed and tied off to her chest harness, there's no going back. I tell her to try her best to get free and she makes a valiant attempt. Realization hits her quickly that these are not movie ropes; a couple of shakes don't get them off. If anything, they only reward her by pulling tighter.