Mesa vs. The Tight Hogtie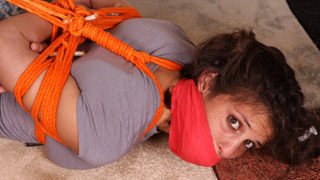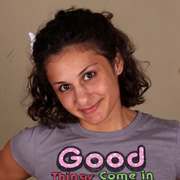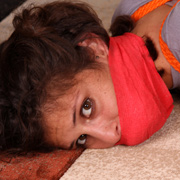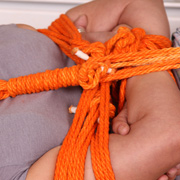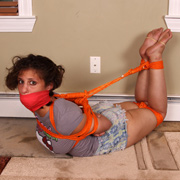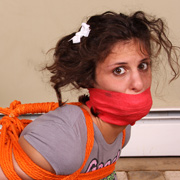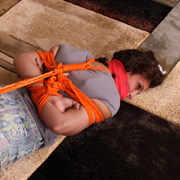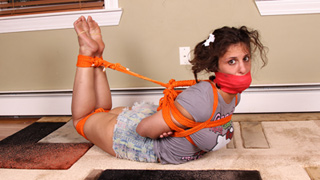 I knew what she was doing, but I was OK with it. As I listened to her pout that nobody had put her in any 'real' ropes for a long time. I could see the bait and what she was asking; Mesa wanted me to tie her up good and tight. Someone's got to make her happy right? I thought about all the positions I could put her in and settled on simple and efficient. Starting her off in a secure boxtie I finish her hogtie by drawing her legs up nice and tight. I could tell by her squirming it was exactly what she was craving. I could tell she was reasonably comfortable too which was good because I planned on keeping her there for quite a while.

Mesa vs. The Copper Pipes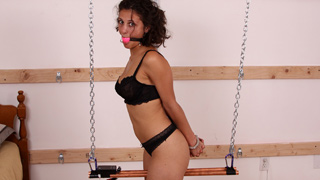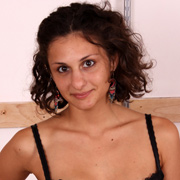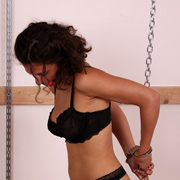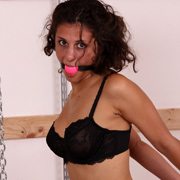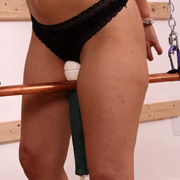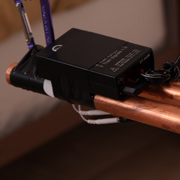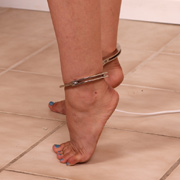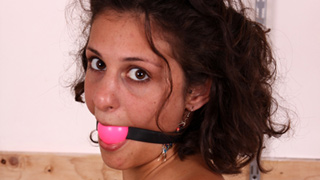 As with most things in life if you want something, you have to work for it. In Mesa's case it was a buzzing vibrator resting between two electrified copper pipes. To make matters worse she's forced to stand on her toes to keep away from the shocks. Mesa desperately wants an orgasm if for no other reason than to distract her from her predicament. Only time will tell if she can do it before the shocks become too much to bear. Mesa's determined though and if anyone can pull it off it's her.

Mesa vs. The Strappado Tripod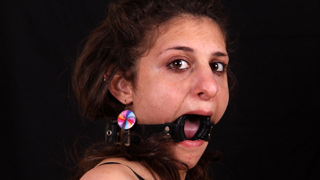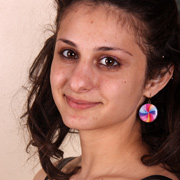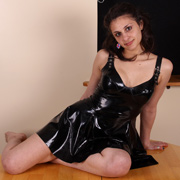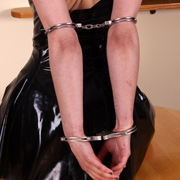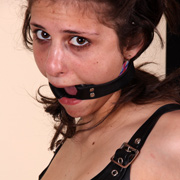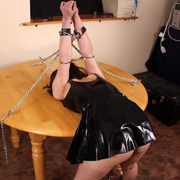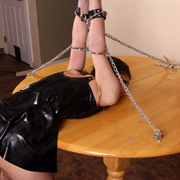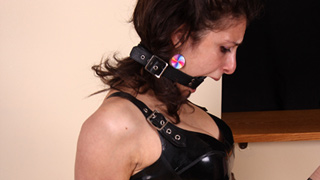 When I asked Mesa if she had any special requests for how to tie her up she emphatically answered 'tight & strict'. Always up for a challenge I was curious to see if Mesa was all talk. I start her off with a ring gag and handcuffs on her wrists and elbows. With her warmed up I proceed to attach her feet to the table legs. Next I attach chains to her wrist handcuffs and pull them tight to three anchors. With Mesa's arms straight in the air I can tell she's starting to struggle with the position. Just in time for me to pull out my crop.

Mesa vs. The Barless Cage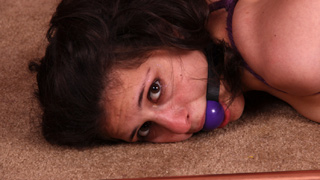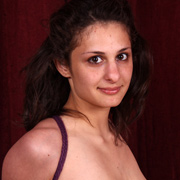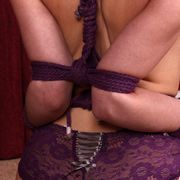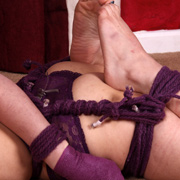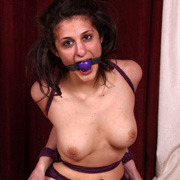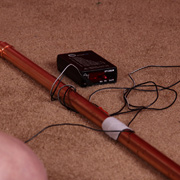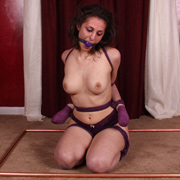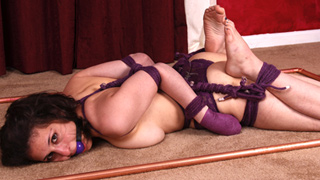 Hogtied and gagged with plenty of tight ropes, Mesa was totally helpless. She does have a small hope for escape if she can manage to squirm a few feet. Normally this wouldn't be an issue if she were not surrounded by a copper frame connected to a ErosTek (TENS) box. After a few painful experiments get out of the cage Mesa quickly returns to the middle for safety. Or so she thinks. Mesa soon finds out I have more than one way to complete the circuit.

Mesa vs. The Helpless Bind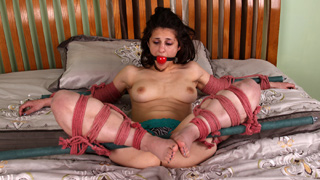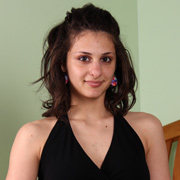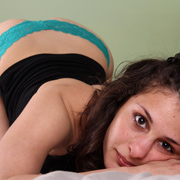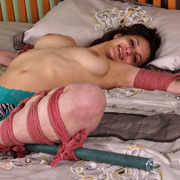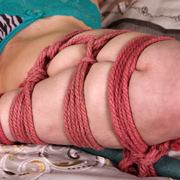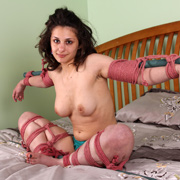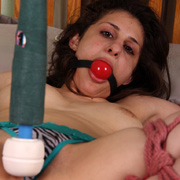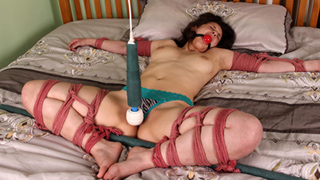 As with all new girls looking to get tied up I ask if they have any special requests. Usually it's clothes or shoes but not Mesa. All she wanted was that it be tight and leave her helpless. How could I refuse? Once I had her bound and frogtied to two long poles she got what she wanted and more. When the magic wand was eventually lowered in front of her Mesa lept into position only to be frustrated by it's light touch. Bound as she was the vibe only served to tease her to frustration. When she soon pleads for some relief Mesa gets a bit more than she bargains for!