Naomi vs. Her Aching Back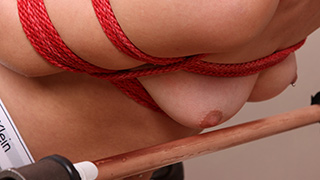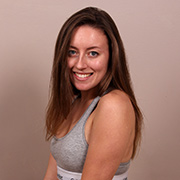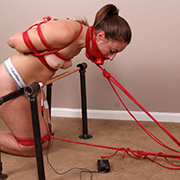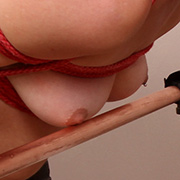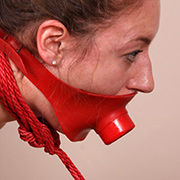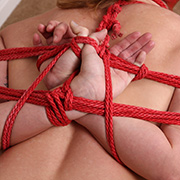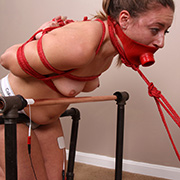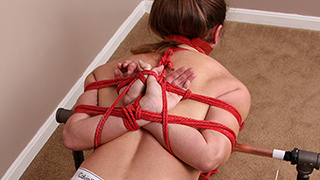 Naomi breaks in the New Year with a challenging predicament. Bent over a pole her neck is tied to keep her from sitting up. To keep her from resting a charged copper pipe sits just below her exposed breasts. Straining her back Naomi tries her best to keep still but it's a losing battle. Gravity eventually wins and she's reminded again that touching the pipe is inadvisable. The stress of the position is obvious within the first minute as he legs exhaustion. It will be fun to see how long she lasts.

Naomi vs. Her Rope Request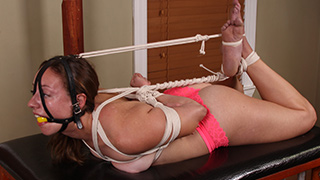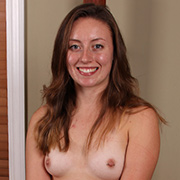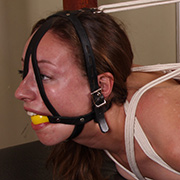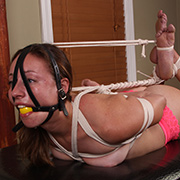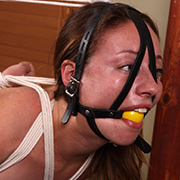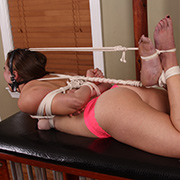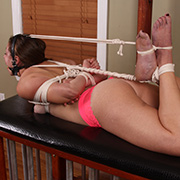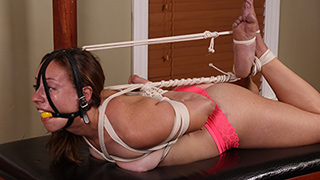 With all the crazy ideas that I subject the girls too, it can be a little overwhelming. Sometimes all that is needed is a little rope in a classic position. There's a reason the classics never die. As it happens it is Naomi's first hogtie and not sure what to expect. She doesn't have to wait long as the rope soon has her in a box tie and half way there. A trainer gag keeps her quiet while her legs are tied to her chest harness leaving her hogtied. A final rope from her trainer gag and feet effectively remove the last morsel of mobility she has. Every struggle to escape leaves her breathless now as any attempt takes an effort of will. Despite all this, you can still see the faint smile behind her gag and not in any rush for them to come off.

Naomi vs. Her Ballet Penance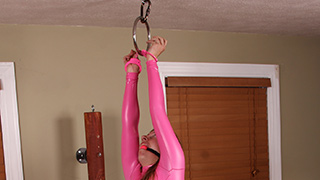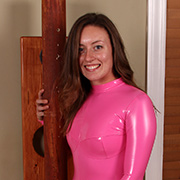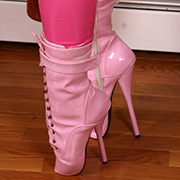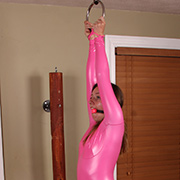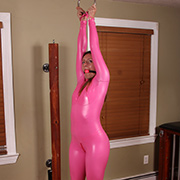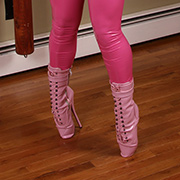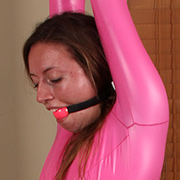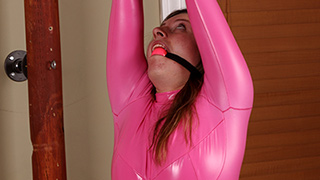 Naomi had one job. When asked to put away the clothes and shoes she decided to try them all on instead. Given her eagerness to sample everything it seemed fitting to use the very clothes and shoes against her. Wearing uncomfortable ballet boots she's forced to walk to the center of the room and handcuffed there. With her arms locked high above her there's nothing to do but stand in her boots. Within a minute Naomi is already desperate for release but knows it won't be coming soon. Even when some pity is given she is just resecured into a new predicament. Escape won't be easy, especially when she discovers the little surprise in store.