Piper vs. Promised Relaxation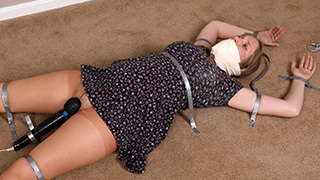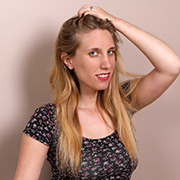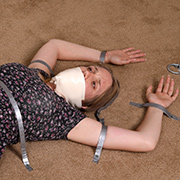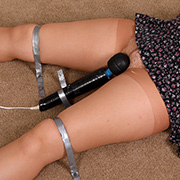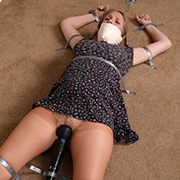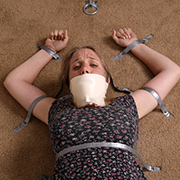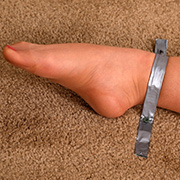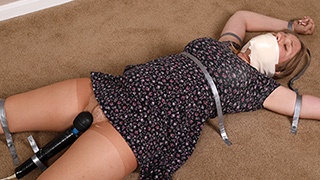 As she was asking only for a relaxing afternoon, I was happy to give it to her. While our definitions might be different, it's the end result that matters! Using metal strapping, Piper's limbs are screwed to the floor, one by one, her mobility washing away with each screw. Once the vibrator is in place all she can do is lie back and enjoy the sensation. It's hard to tell because of the tape wrapped around her face, but I'm fairly certain there's a smile under there.

Piper vs. Two Red Ropes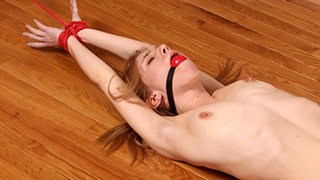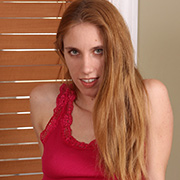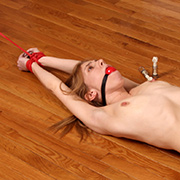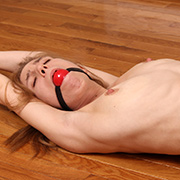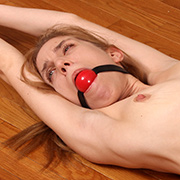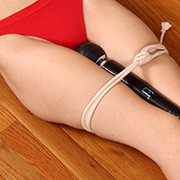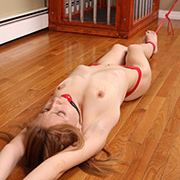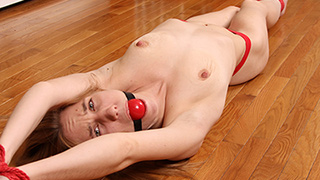 Bondage with lots of restraints and elaborate ties is nice, but there are times when you don't want to wait. Using two ropes, the first binds her ankles to an eyebolt at one end of the room. The other secures her wrists to one on the other side. Cinching the ropes tight, her whole body is pulled taut and she is barely able to move. Perfect for rendering her helpless to my whim. A quick tickle of her feet confirms she isn't going anywhere. Piper protests a bit while putting in her ballgag, but in her position the fight doesn't last long. Her struggle really amps up when the magicwand is used on her. Tied in place, all she can do is prepare for endless orgasms.

Piper vs. The Stick Mummy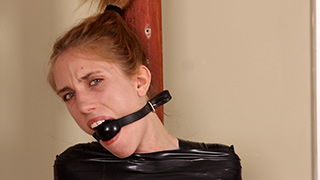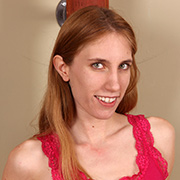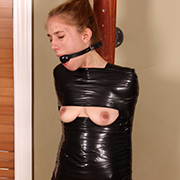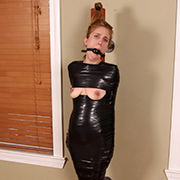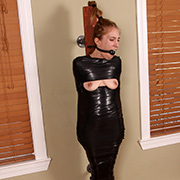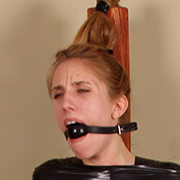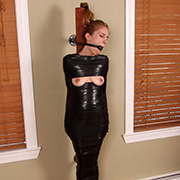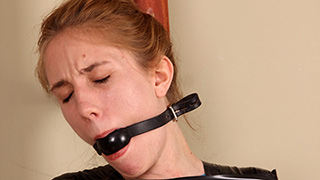 Noticing the boxes of plastic wrap, Piper couldn't help but ask what they were all for. Learning that it was for mummification, she was interested in giving it a try. Wrapping her arms, legs and body in plastic wrap, Piper couldn't see why it could be considered bondage. While she puzzled on that I stood her next to a wood beam and wrapped vinyl tape around her legs. It continued up over her waist and chest sealing in her arms. Her upper arms and shoulders were finished up, leaving only her tits exposed. As the vinyl compressed her body Piper no longer had any illusions of escaping on her own, only wondering how long I would keep her there. With a large ballgag filling her mouth, her muffled queries continued to be ignored.

Piper vs. The Kitchen Sink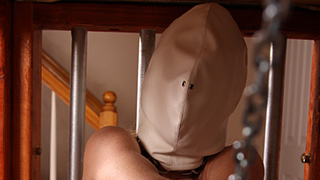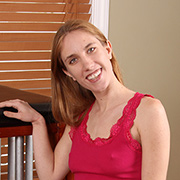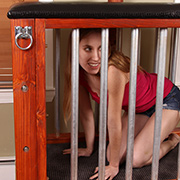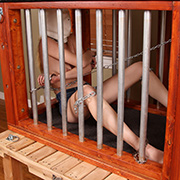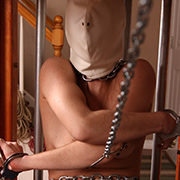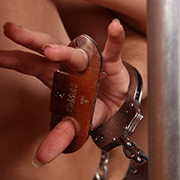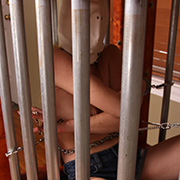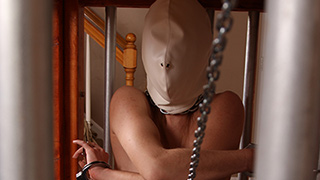 A kitchen sink omelet typically uses whatever you have available. In Piper's case, she's locked in a cage surrounded by strewn bondage gear. She's gagged first with a red ballgag, followed by an insect hood. Arms crossed, they are handcuffed to nearby bars, as are her ankles. Chains are added to her legs, waist, and neck to limit her movement even further. Thumbcuffs are added to her thumb and ring finger ensuring that even if she had a key, she couldn't use it. Escaping even one restraint would be impossible, and Piper knows this. Indeed, the fact is at the forefront of her thoughts as her head swims in darkness. As a final torment nipple clamps are added and chained taut to the opposing side of the cage. Her arms are raised up to avoid tension on the clamps, and a wave of panic consumes her. Piper doesn't know it yet, but her stay in the cage is just getting started.