Rayna vs. The End Table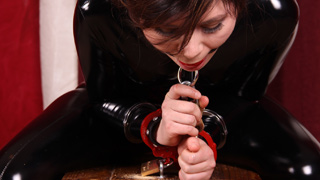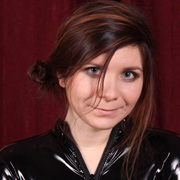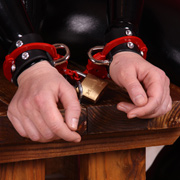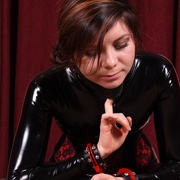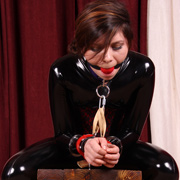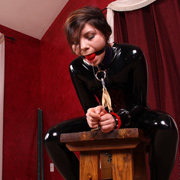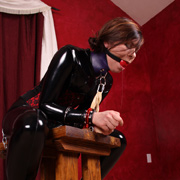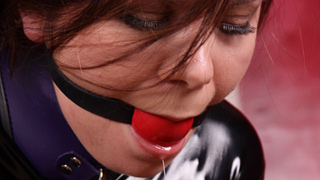 For years I've had a little end table kicking around and never knew what do with it... until Rayna. Looking sexy in her catsuit, corset and posture collar I handcuff and chain her to the table. A big red ballgag soon follows as Rayna struggles to find any weak spots. To make sure she doesn't get too comfortable a heavy rubber band connects to her collar pulling her head down. Unable to keep her head upright, Rayna can't help but drool helplessly all over the floor.

Rayna vs. The Endless Roll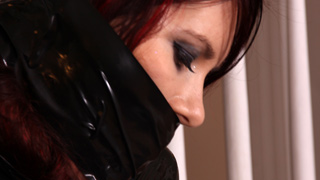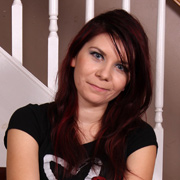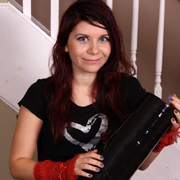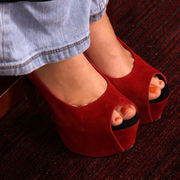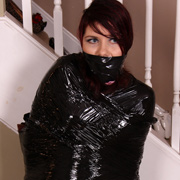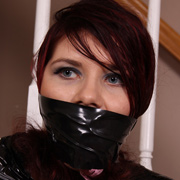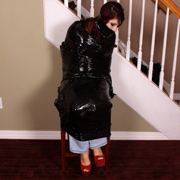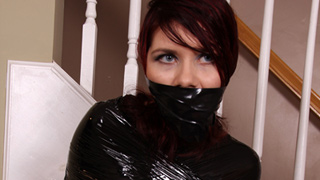 Rayna didn't think much of the zip ties when I secured her arms and shoes to the chair she was sitting in. They were not very strong and escape seemed like it would be a breeze. I had just got started and proceeded to wrap her tightly with plastic wrap. Panties are stuffed in her mouth and taped tight around her head as I leave her to try and escape her predicament. To her credit, despite the zip ties Rayna manages to wiggle out of some of the plastic. Not to worry though, I wrap a thicker and tighter layer over her. I'm sure to remind her there are hundreds more meters where that came from.

Rayna vs. The Taped Frog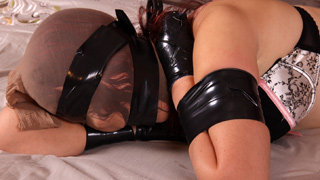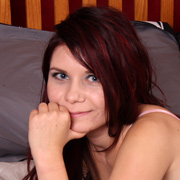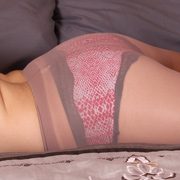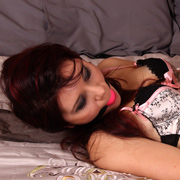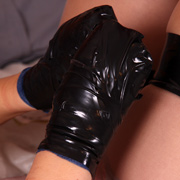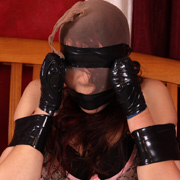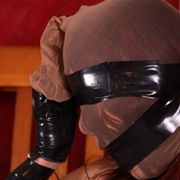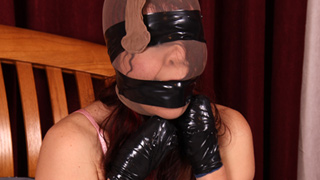 Rayna is back for some tape and pantyhose fun this week. I start things off right with a tight pink ballgag. A little vetwrap and plenty of tape go on her fists next to keep her prying fingers useless. Next her pantyhosed legs are wrapped into a frogtie with her arms getting the same treatment. Rayna soon feels the tightening effect the tape has on her limbs and struggles futilely to get them free. If things were not challenging enough, I pull some hose over her head and wrap tape over her eyes and over her ball gag pushing it in even tighter. If only she could see how sexy she looks!

Rayna vs. The Casting Couch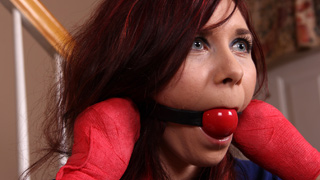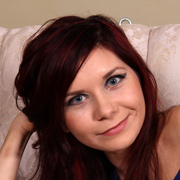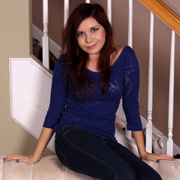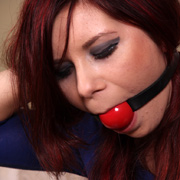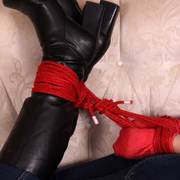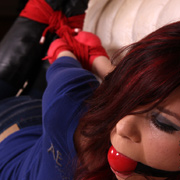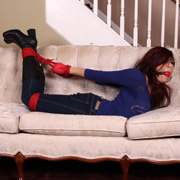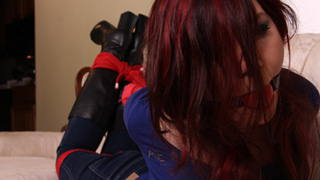 I love smashing preconceived notions to bits. When Rayna walked through my door she had never been tied up and a bit nervous of the prospect. I started her with almost everyones favorite, a big red ball gag. Matched with red vetwrap on her hands I tested to waters to see how she'd like it. While she fruitlessly tried to get the gag off with her balled up fists, I tied her legs and prepped her for a classic hogtie. Despite her utter helplessness, Rayna doesn't give up and struggles relentlessly against the ropes. If I didn't know better, I think I've converted another.