Sarah vs. The Fishing Net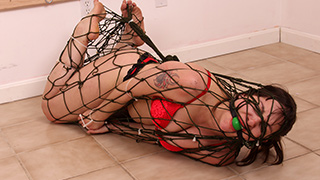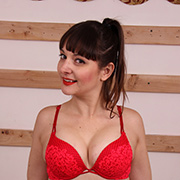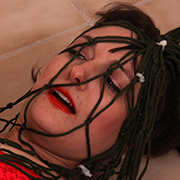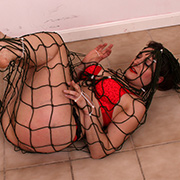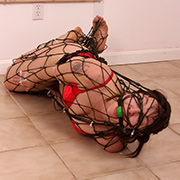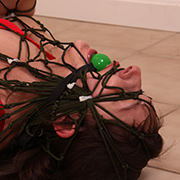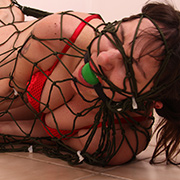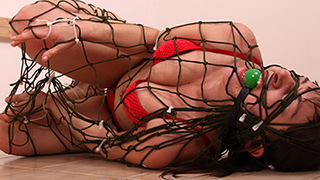 As Sarah lies on the cold floor, she finds her predicament not unlike the fish the net normally captures. Even with all her intelligence all she can do is twist and pull against the thin ropes hoping for a weakness. Zipties cover her body, fingers, arms, and head helping make her bondage as frustrating as possible. Even her gag is ziptied on in case any prying fingers get any ideas. As time moves on more zipties are added and she's drawn up into a hogtie; the netting pressing hard against her eyes taking away any hope of spotting a weakness.

Sarah vs. Her Ballet Practice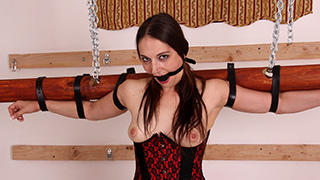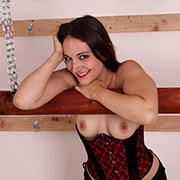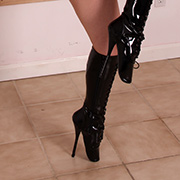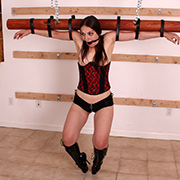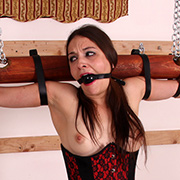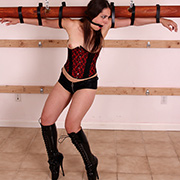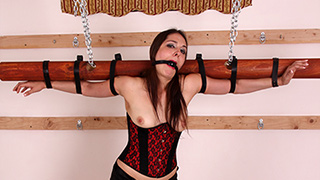 Trying on the ballet boots Sarah commented that she wished she could stand in them. Happy to please, I give her a chance to learn. If bikes have training wheels, why can't ballet boots? Wrapping belts around her arms to a long pole I hoist her up into a semi standing position. Taking a step back the predicament becomes obvious to her now, trapped between hanging from her arms or standing in the boots. Securing a ballgag in her mouth I tell her I'll be back when she can stand a full minute in them. Grunts of displeasure leave her gagged lips as she can only stand a few seconds in them. Sarah's got to start somewhere right?

Sarah vs. A Little Gravity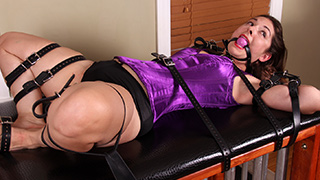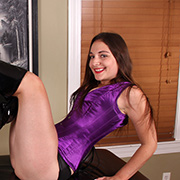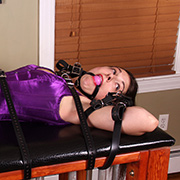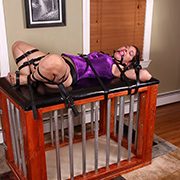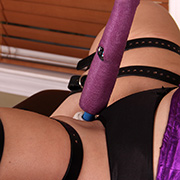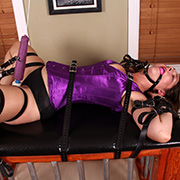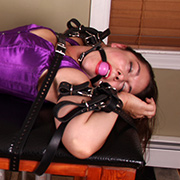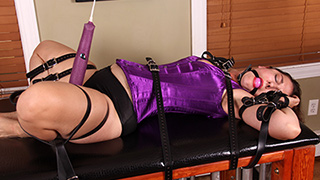 Every girl needs a reward once in a while, but nothing says that everybody can't have a little fun as well. Sarah starts strapped tightly down to her cage with a dozen belts. Arm and legs frogtied and everything exposed and vulnerable. She struggles for a while trying to anticipate what will come next until she sees the magic wand. Hung from the ceiling it's perfectly hung to lightly press against her clit, instantly causing her to squirm. When the vibe is eventually turned on high, gravity does its work all too well leaving Sarah gasping from the first of many orgasms to come.

Sarah vs. The Scavenger Hunt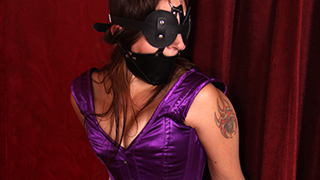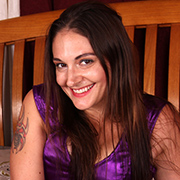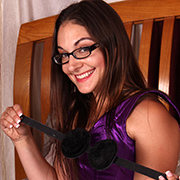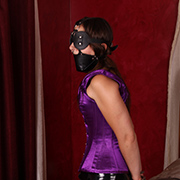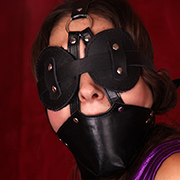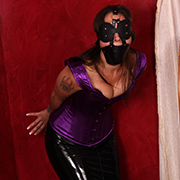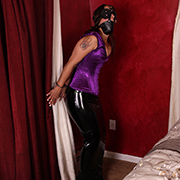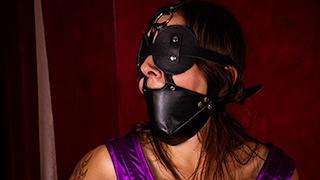 With a lot of work to do I knew Sarah would looking for something fun to keep her busy. So after laying out a few items I setup a small challenge for her. Her task? Tie herself and find the key to her handcuffs somewhere in the house. Never one to do anything half fast Sarah puts on her ankle length hobble dress and corset on to make things a bit more interesting. Next she straps on the muzzle gag and blindfold before sealing her fate with handcuffs behind her back. After an hour of searching I could tell she was getting frustrated. Hinting it might in in the cage she goes right inside. By the time she realizes she's been tricked, the locks are already clicked closed. Sarah protests from behind her gag but knows full well what her afternoon plans will entail.

Sarah vs. Her Discovery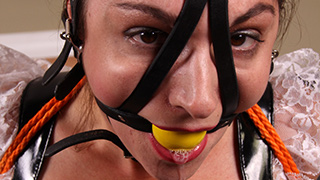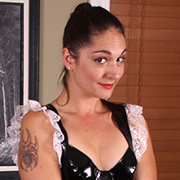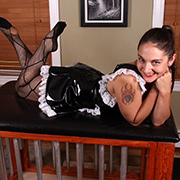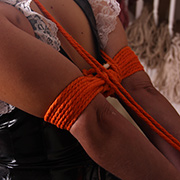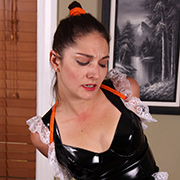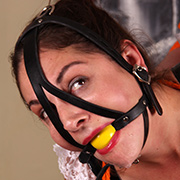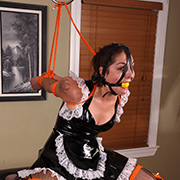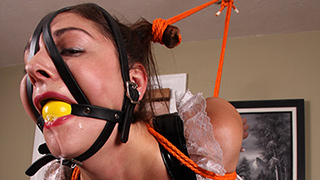 Hired to clean before a big party Sarah couldn't help but snoop around while she worked. Eventually she stumbles across a closet full of bondage gear and is enthralled. Completely forgetting about her job I find her examining and trying on the gear. No use as a maid, I decided to quench her curiosity with a little hands on training. Before long her elbows are cinched together and hoisted into a strappado connected to her hair. Unable to find a comfortable spot to rest Sarah squirms and protests behind her gag to no avail. When a vibe is pressed against her pussy all her discomfort fades away into a sea of pleasure. Something the party goers will be more than happy to keep going for the next several hours.