Sarah vs. The Sleepover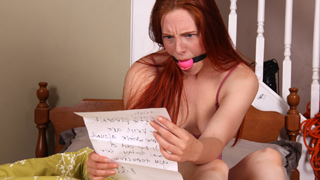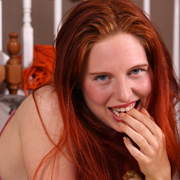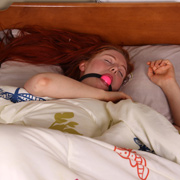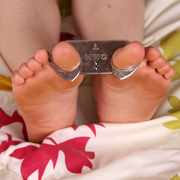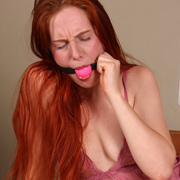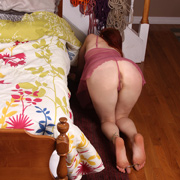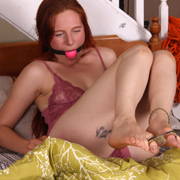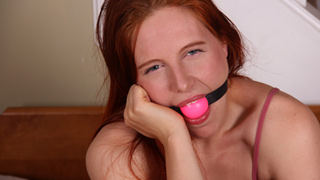 After hours of being tied up Sarah was beat. So when I offered to to let her take a nap while I ran some errands she immediately jumped under the covers. As I started to pull out of the driveway I couldn't help think, I can't just leave her... unfettered can I? Fast asleep she barely stirs from the ballgag that is padlocked on or the thumbcuffs locked onto her toes. Before I leave I hide the keys nearby and leave her a note to find them. I can only imagine her reaction when she finally wakes up!

Sarah vs. Her Playtime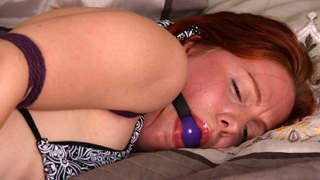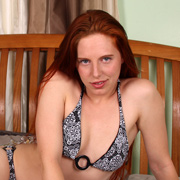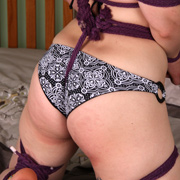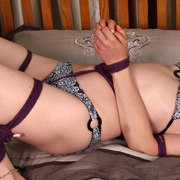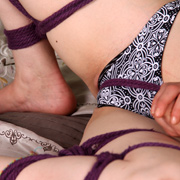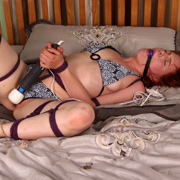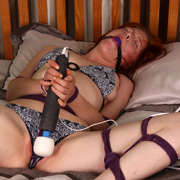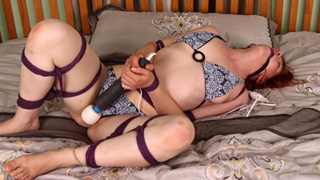 If using the wand felt good, using it while bound was heaven for Sarah. So after some cajoling she convinced me to put her in some ropes. I get her started with a frogtie on her legs as she squirms with anticipation. Next is her wrists with the rope going between her legs and secured to her waist in the back. Sarah's favorite part comes last with a hair tie and slight elbow cinch to lock her arms at her sides. This also does a great job of tightening her crotchrope too. Adding a gag for good measure I toss her a wand and let her have her fun.

Sarah vs. The Side Bind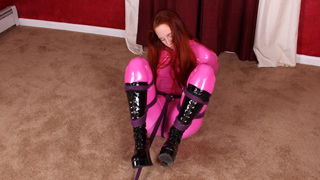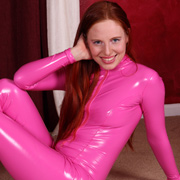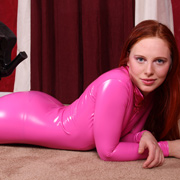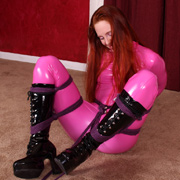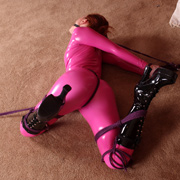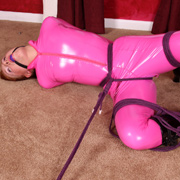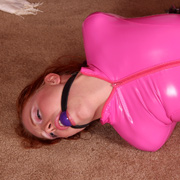 After trying on a number of different outfits Sarah was really digging my pink catsuit. So much so that she wryly asked if she could try it out with a 'few ropes'. Happy to please and a few ropes later she was already starting to re-think she'd gotten herself into. Wrists tied in back and crotch rope pulling in front, a pull in either direction causing discomfort. While Sarah's helpless I take the liberty of gagging her and pulling her crotch rope even tighter for good measure. I'll give her a few hours to figure a way out.

Sarah vs. Her Vibe Hands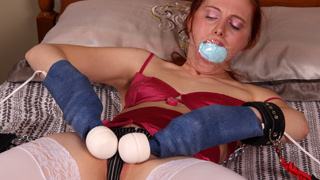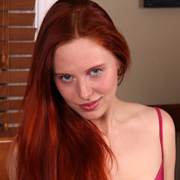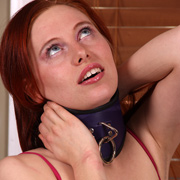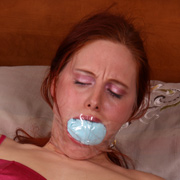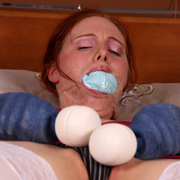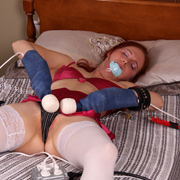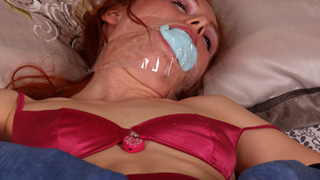 When Sarah joked that she could spend all day in bed with some magic wands I don't think she is what she had in mind. Then again, she didn't put up much of a fuss either. The panties taped tightly in her mouth might have had something to do with that. With both her hands buzzing away she quickly builds herself into a frenzy despite my making her restraints tighter and tighter. When I think she's had enough I loosen her straps but instead of taking a break Sarah only starts again with both vibes sending her to a massive climax.

Sarah vs. The Rope Tickle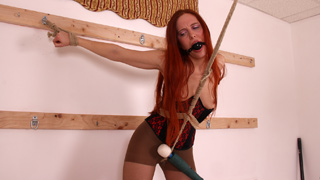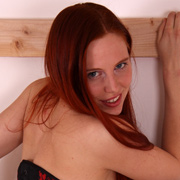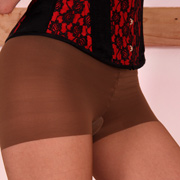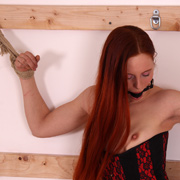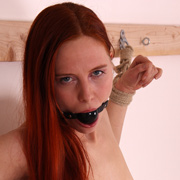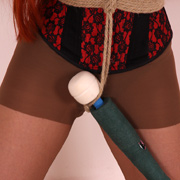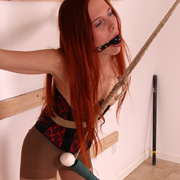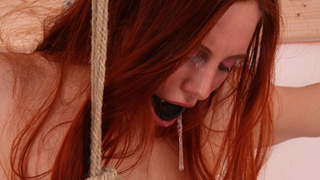 When I tied Sarah to the wall in the basement she was already pretty worked up earlier games. Tied and gagged to the wall I knew all she wanted was the magic wand on the floor. Pulling the rope between her legs and cinching her crotch rope tight had her squirming and drooling with anticipation. After teasing her with the vibe across her body I left it suspended by her crotchrope. It's clear the vibrations are having quite an effect as the vibrating rope between Sarah's legs keeps her at a steady simmer.