Viorica vs. The Creaking Bed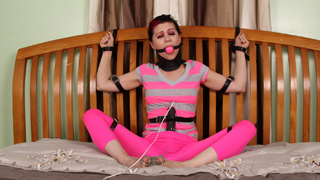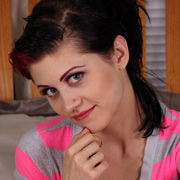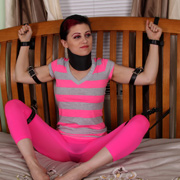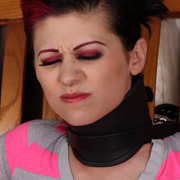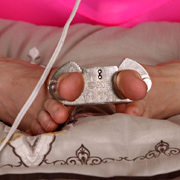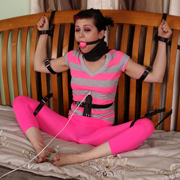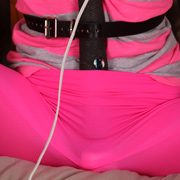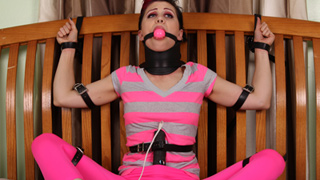 To say Viorica was stuck would be an understatement. With her tendency to try an escape I knew I couldn't leave anything to chance. While she thinks I'm just out to make her secure I have a plan in mind. I start by belting her wrists and arms to the headboard with more on her legs pulling them wide apart. A gag and posture collar are next with a strap across the collar to be sure she can't get leverage. I finish off her toes with a set of thumbcuffs and let her squirm for a bit. When I didn't think she was squirming enough there's one way to fix that. A vibe stuffed down the front of her yoga pants. One thing's for sure, Viorica's got the headboard creaking now!

Viorica vs. The Hogtie Trek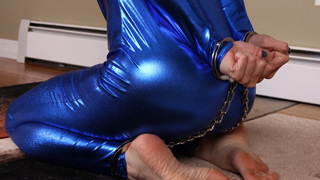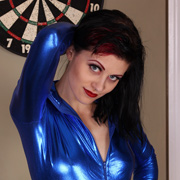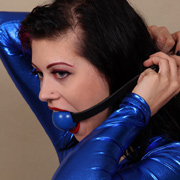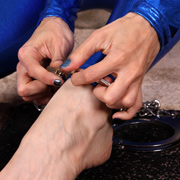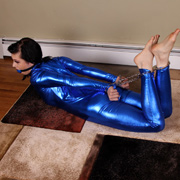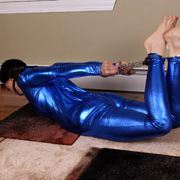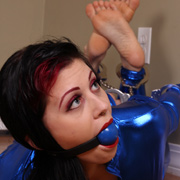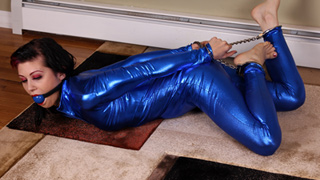 When Viorica sent me a text that she was bored and home alone I knew just the thing to keep her entertained. Carrying out my instructions she secured all the keys for her handcuffs on alternating sides of the room. To get free, she'll have to squirm to a lock, unlock a key and squirm to the next until she unlocks them all and her handcuff key. Changing into a catsuit, she gags herself and puts leg cuffs around her ankles. With some trepidation Viorica picks up her handcuffs knowing that if she can't get free she'll be stuck for hours. Unable to turn down a challenge Viorica loops the handcuffs around her ankle chain and secures them tight. Now all she has to do is travel a dozen or so meters back and forth to get free. A trek far more exhausting than she bargains for!

Viorica vs. The Puppet Master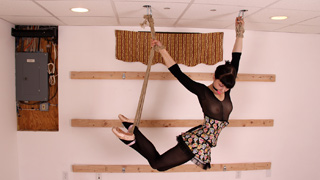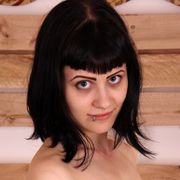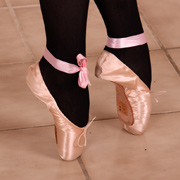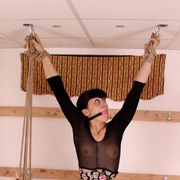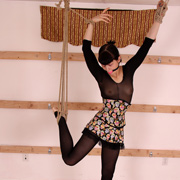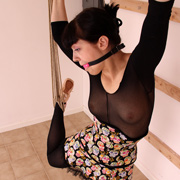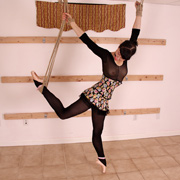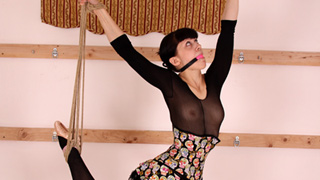 Fifteen feet of hemp coils tightly around Viorica's wrist and knotted carefully out of prying fingers. From that anchor Viorica stands helpless on her ballet slippered toes. There's nowhere to go but hang from her wrist or keep on her toes. Quiet whimpers escape her gagged lips as Viorica desperately pleads for a respite but none comes. I pull the rope to her right leg high into the air. Her other arm tied off high Viorica's really squirming now and stuck on only one foot. Trapped in the most uncomfortable of predicaments there was only one thing left to do. Sit back and watch the puppet dance.

Viorica vs. The Wall Squirm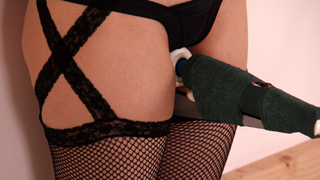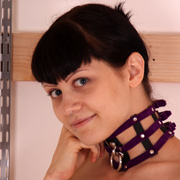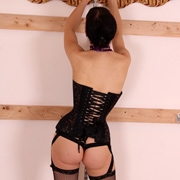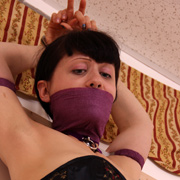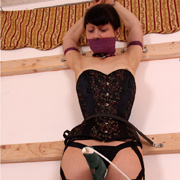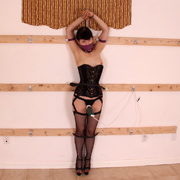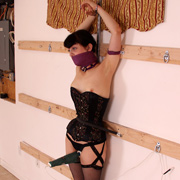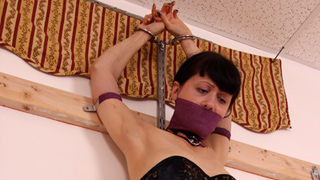 Walking through the hardware store the ideas just seem to pour in. So when this one came to mind I had Viorica come right over. Starting with panties filling her mouth and layers of tape and vetwrap holding them I can tell she's eager to know what the surprise is. With her arms bolted to the wall I reveal a magic wand secured to a shelving bracket. In her predicament I can adjust it to any height with nowhere for her to go. Once Viorica's legs were bolted around it there's no stopping the orgasms. It took three orgasms before she started to overload, 5 before she got desperate and 7 before I lost count.

Viorica vs. The Key Drop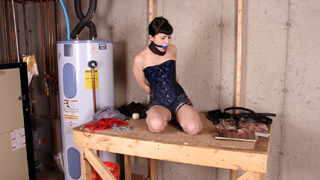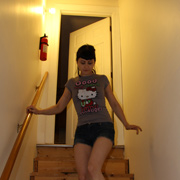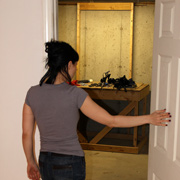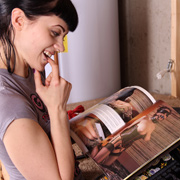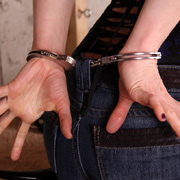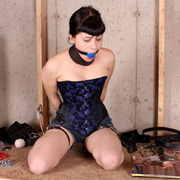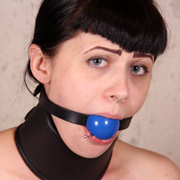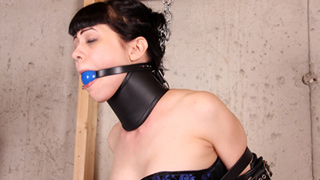 With everyone looking to make a few extra bucks, Viorica jumped on the chance to clean my house. While looking for cleaning supplies she manages to find a pile of toys of magazines in my basement. Flipping through them, she spots a kidnapped girl in the pictures and wonders what it would feel like. A posture collar, frogtie, ballgag, and handcuffs later Viorica's squirming on the bench and very turned on. In her haste to get out, her shoe knocks the only keys off the bench leaving her trapped... until I return home hours later. I could have just given her the keys but what's the fun in that? Besides, the least I could do was give her a ride on the magic wand for her efforts!