Amanda vs. The Decoration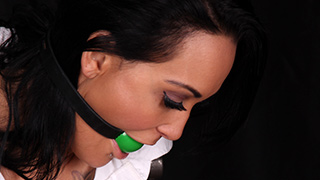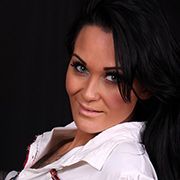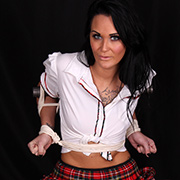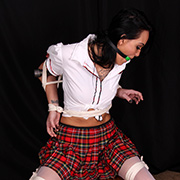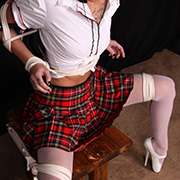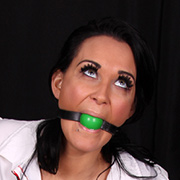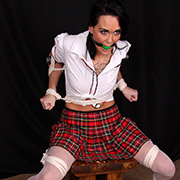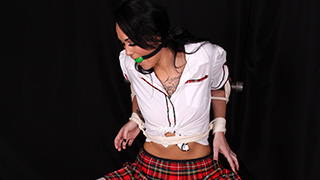 Some prefer to see a pretty girl model her sexy outfit with poses, or maybe some dancing. For myself lots of rope, drool, and ballet shoes make the outfit really pop. Seated on a small table Amandas elbows are hooked around a T-pole and her wrists tied in front. More is added around her waist and legs ensuring they stay open. Struggling now, her ballgag goes in and soon finds the table is bolted to the floor. She's just a simple decoration waiting to be play with.

SB Challenge: Amanda's Hood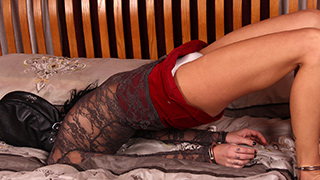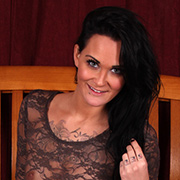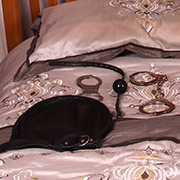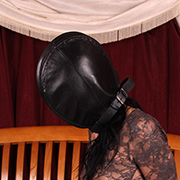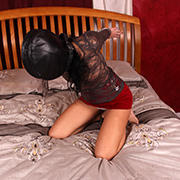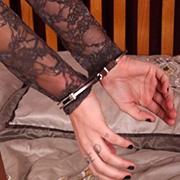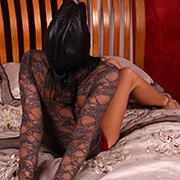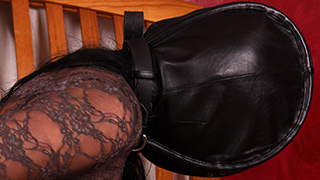 In this new update series our girls are given challenges based on ideas from our members. Amanda is challenged to gag herself and put a hood over her head. She's then asked to cuff her legs and wrists and toss the key away. With her hinged handcuffs locked on tight the detail that the keyholes are facing up will soon come back to haunt her. Freedom is her reward, but until then, she's looking at least a few hours gagged in that hot hood if she can't manage to get free. It all sounded so easy to Amanda at first too.

Amanda vs. A Bad Report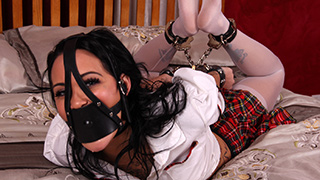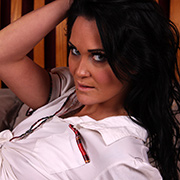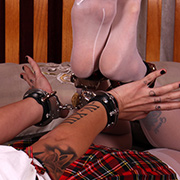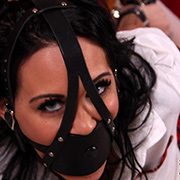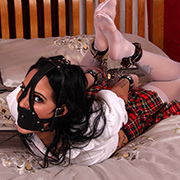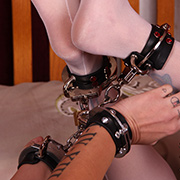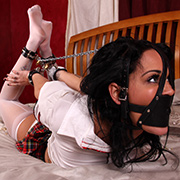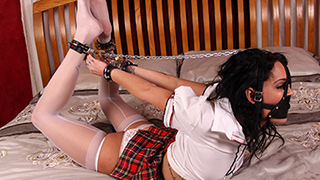 When Amanda borrowed money from a friend for school he had on condition. Keep her grades up or else. Spending a bit more time partying than studying her first report wasn't good. She'd assumed the "else" clause was the money would be cut off. That was until he slipped a pair of handcuffs on her. The rest was a blur leaving her tightly hogtied on her bed with chains and cuffs. Not to mention the harness gag buckled tight around her head, reducing her mightiest protests to mere whimpers. A final chain pulls her head back into a stressful arch before leaving Amanda guessing how long he plans to keep her like this.

Amanda vs. The Forced Bet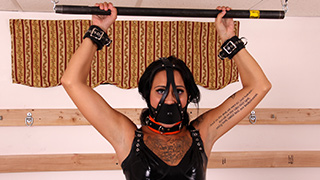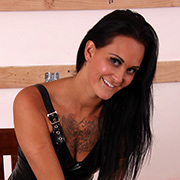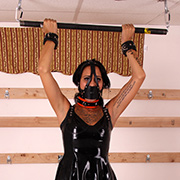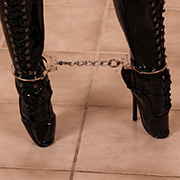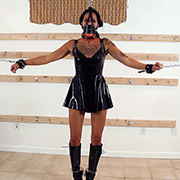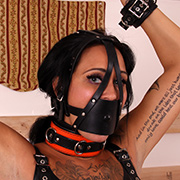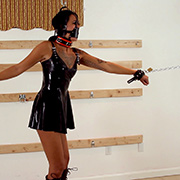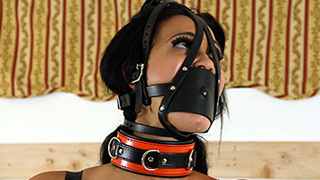 As a bead of sweat starts to form on her forehead after the 4th minute in Amanda started to regret accepting the bet. Having stood for long periods of time before in ballet boots a hundred bucks seemed like easy money for only 20 minutes. Each of her hands are bound and outstretched while her harness gag keeps her from bending her knees for any relief. As the 7th minute passes by Amanda wants to quit more than anything but knows she can't. It's not pride or the money she's concerned with, it's losing the bet. Losing would mean spending 20 minutes in any position of my choosing; including her current one. One way or another, she's forced to win her bet or be doomed to repeat it.

Amanda vs. The Double Gag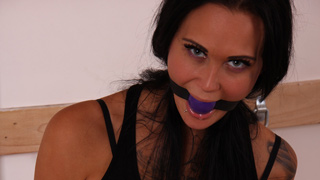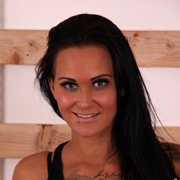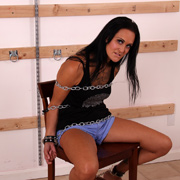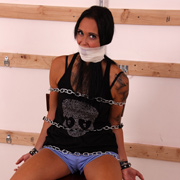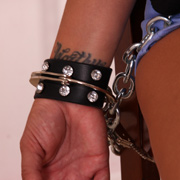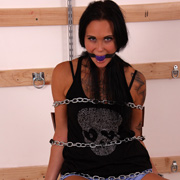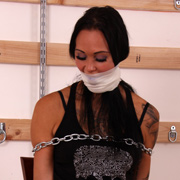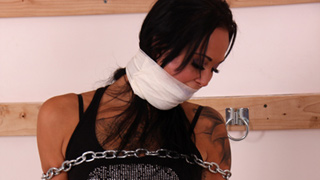 With heavy chains crossing her body and handcuffs on her wrists and ankles Amanda was already in plenty of trouble. She tried her best to resist the ball gag going in but little she could do to stop it. Not happy with the gag she does everything possible to push it out and complain. As Amanda soon finds out there's always a way to add more bondage. In this case it's a roll of vet wrap around her head sealing her ballgag and protests nice and tight. As I leave her to get more chain Amanda can't help but think maybe next time she should keep her protests to herself.