Emily vs. A Simple Trade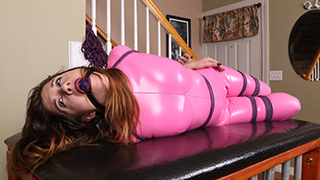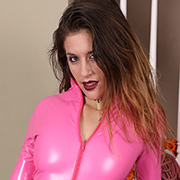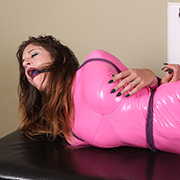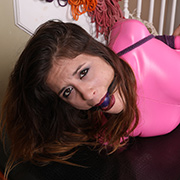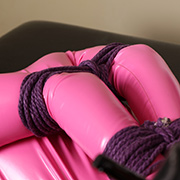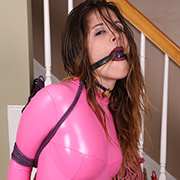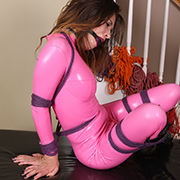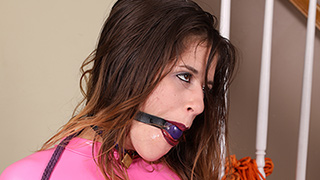 Looking through the collection of clothes in the wardrobe Emily really liked the pink catsuit. Suggesting some purple ropes to go with it she quickly agreed. It wasn't long before drool was pouring out of her mouth from her gag. Trapped on top of the cage with her elbows and legs tied together escape was out of the question. In her haste to agree, Emily realized a time limit was never agreed to.

Emily vs. The Job Offer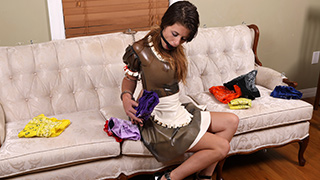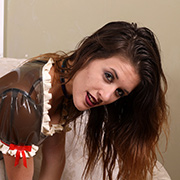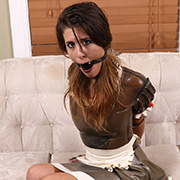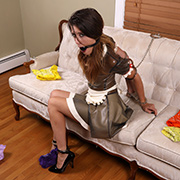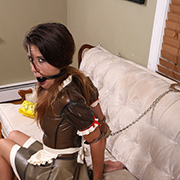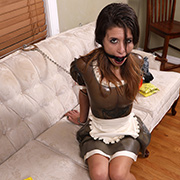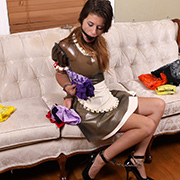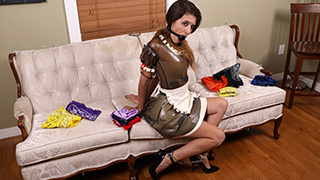 Keeping a house clean when you're busy tying up pretty girls can be bothersome. Since it has to be done hiring some help seemed the best open. Given the mounds of bondage equipment I needed someone comfortable with the space but could also look natural in it. Emily seemed a bit tenuous about the job but warmed up to her latex outfit. Putting cuffs on her elbows and wrists I knew she would be perfect for the job. The trouble was I don't think she feels the same way. Nevertheless, with her cuffed to the couch I'll have plenty of time to convince her to take the job.

Emily vs. The Forced Experiment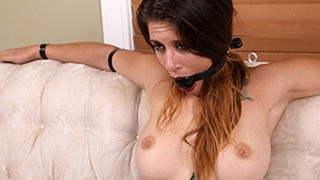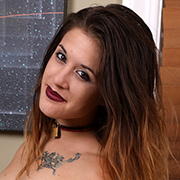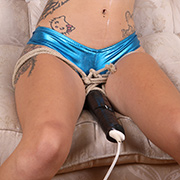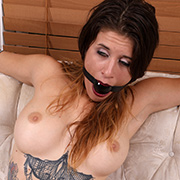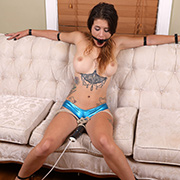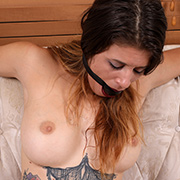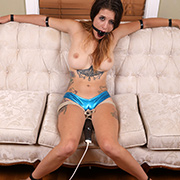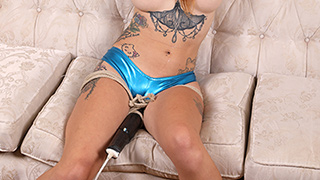 It has taken a while to find a worthy test subject. Emily is excited to take on the challenge. As with past experiments, she will be bound and gagged with a magic wand tied between her legs. A timer is set for 1, 2, and 3 minute increments. Emily is tested with both low and high settings with one objective. Avoid having an orgasm. Will she survive the gauntlet and be among the very few who cannot be forced to orgasm? Or will she succumb to desire? You'll have to watch the video to find out.