Ess vs. Her Unique Workout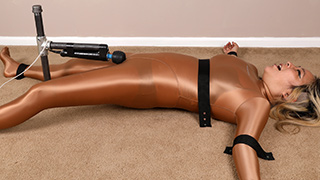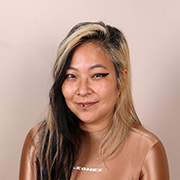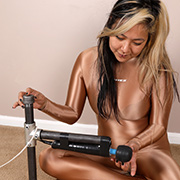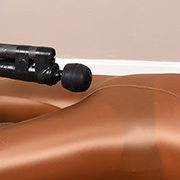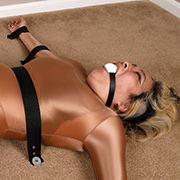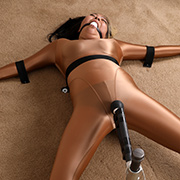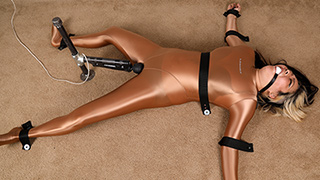 Normally Ess is on the other side of the restraints but I was able to talk her into a predicament. Once she's bolted to the floor her excitement showed when I started to set up the wand. It didn't take long to fade when she saw how it was mounted above her. Strapping a ballgag in her mouth I explain the rules. I would keep her bound to the floor until she's had enough orgasms to earn release. With the wand mounted several inches above her pussy, it was going to take some effort. Ess was in for quite a workout indeed.

Gomita vs. Her Aching Arms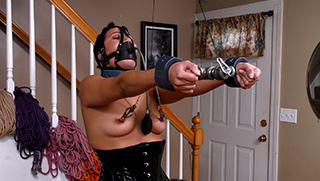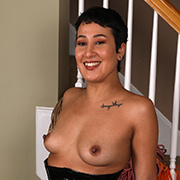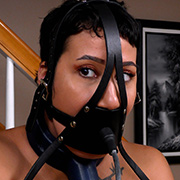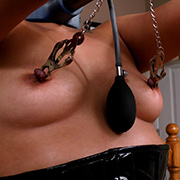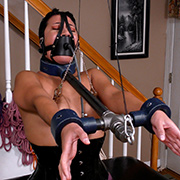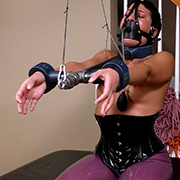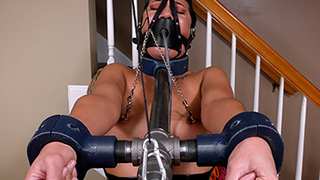 If not for the fact Gomita loves it so much, I'd never think of torturing her. Since she wants to have some fun, what can I do but oblige? At first, she thinks I'll go easy on her with only a pump gag and the pipe restraint system holding her arms comfortably in front. All it takes is a pair of nipple clamps and a string to change her tune real quick. Gomita only has to relax her arms a tiny bit to feel the pull on her nipple clamps. The position would be hard enough on its own but the added weight of the iron pipe only fatigues them faster. Don't let her moans of distress fool you, it just means she's having fun!

Lola vs. A Little Roleplay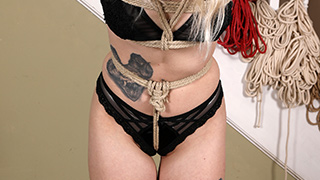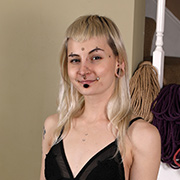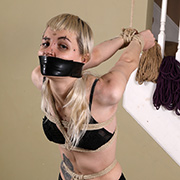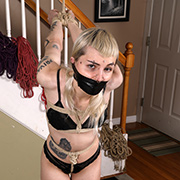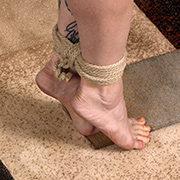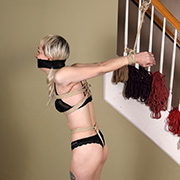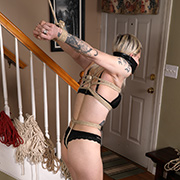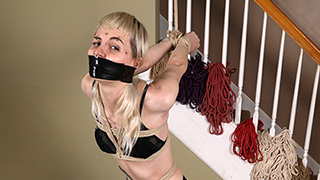 As I was tying Lola up she mentioned she wanted to try a little roleplay sometime. While she was likely fantasizing about being a naughty girl and a light spanking, I had other plans. Bound in a strappado with her mouth stuffed and taped shut, Lola was curious about where this was going. After accusing her of stealing money on the counter, the actuator connected to her strappado lifted bringing her to her toes. Struggling to keep the pressure off her arms, it's made clear she'll only get a break after she admits her crime. Lola tries her best but eventually gives in. What she doesn't know is her actual punishment is yet to come!

Piper vs. Her Slow Buildup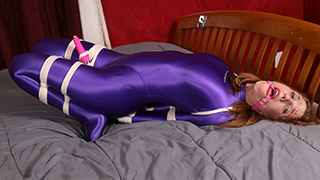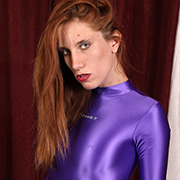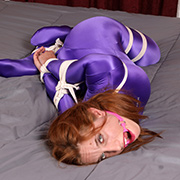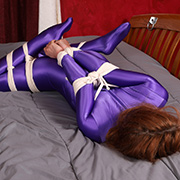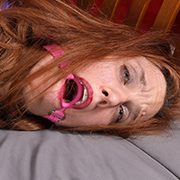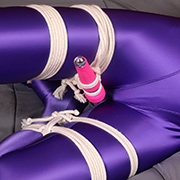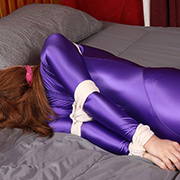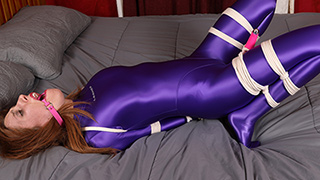 It is going to be a long day for Piper, so there is no need to bring things to a climax too quickly. Tied tightly in her purple catsuit, she squirms and struggles but knows she won't be escaping. Between her legs is a vibrator buzzing away, teasing her relentlessly. It's not quite strong enough to do the job and worse, every time she struggles it pulls away. If nothing else, she'll be nice and warmed up for the rest of the day. Those orgasms have to be rationed out after all.

Emily vs. Her Plastic Toys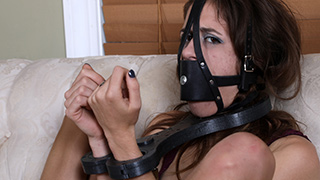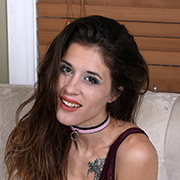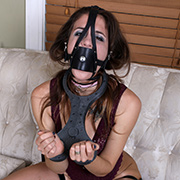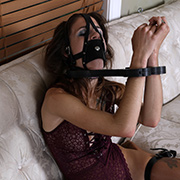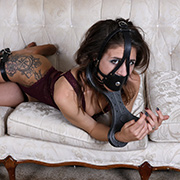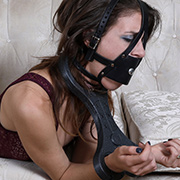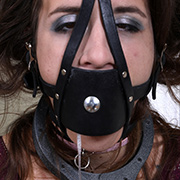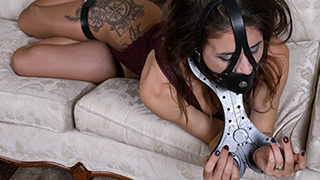 As Emily inspected the array of toys around her she was soon drawn to the 3D-printed restraints. Assuming they were only decorations, I assured her they were not. Skeptical that some plastic weighing less than a pound wouldn't break apart, I challenged her to try. Taking the bait, she is gagged and the fiddle is locked on. Within a moment of struggling Emily knew she messed up. The deceptively flimsy toy holds her with ease and she knows it's going to cost her to get free.