Kaecie vs. Her Comeuppance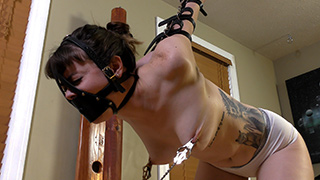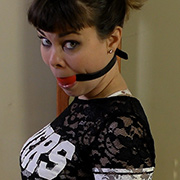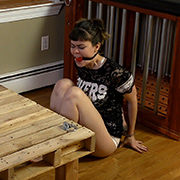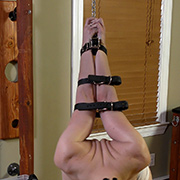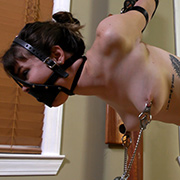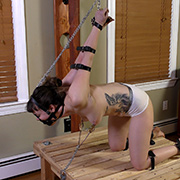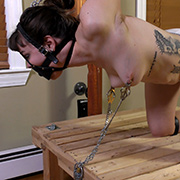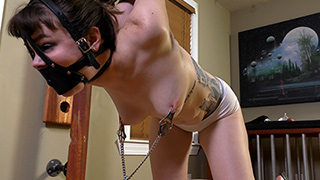 Despite her unpleasant time in the punishment cage it doesn't mean she is let off the hook. Kaecie was given clear instructions to stay away from her. After rescuing her from the cage her night was just beginning. The gag is upgraded to a strict panel gag while her bondage is changed from handcuffs to elbow crushing belts behind her back. Removing her top and hoisting her arms into a strappado Kaecie knows all too well what is coming next. The clover clamps have no mercy and tethered to the platform not allowing to her to ease the strappado pressure. After the first minute you can see how uncomfortable she is. All she has to do is pull off the nipple clamps and I'll let her free. Until then I'll just assume she's enjoying herself too much.

Kaecie vs. The Booby Trap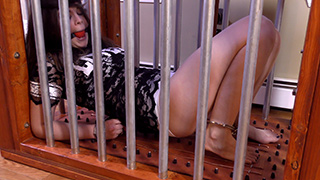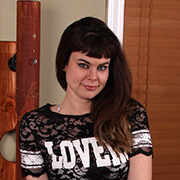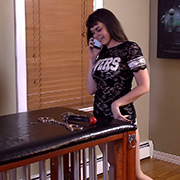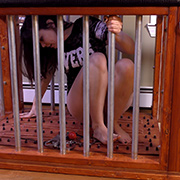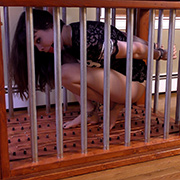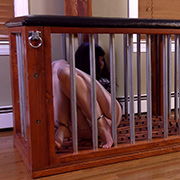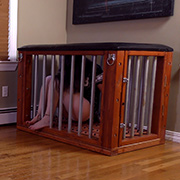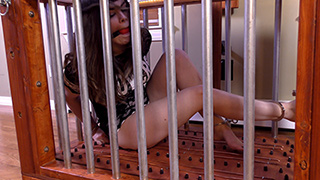 I should probably feel bad. I knew full well that Kaecie wouldn't be able to resist playing with my toys when I gave her keys to my place. The cage was programmed to activate 3 minutes after the pressure switch on the floor was hit. I expected to give her a good shock for her curiosity. What I didn't expect was her to lock herself in as well. With electricity buzzing in the copper rails and wooden spikes under her seconds feel like minutes as Kaecie desperately struggles to find comfort. Out of desperation, she kicks the door a few times but the 1200lb magnet doesn't even flinch. The good news for Kaecie is the cage will automatically deactivate in an hour. If she can hold herself up off the floor that long is a whole different story.