Leila vs. The Cargo Pallet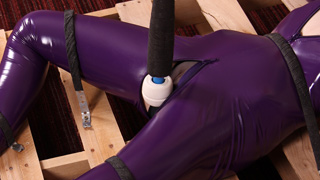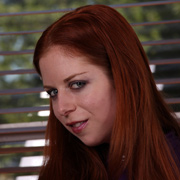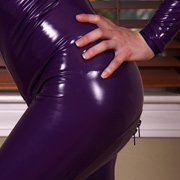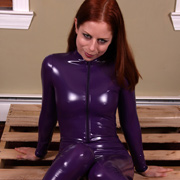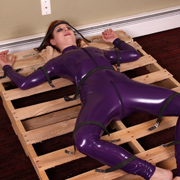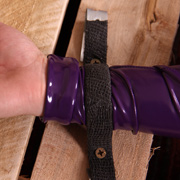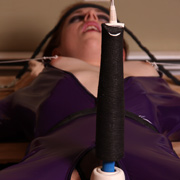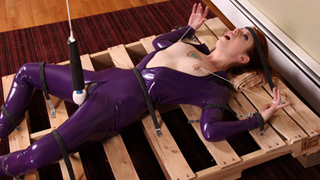 Everyone's recycling these days and I try to do my part. So when I found a discarded cargo pallet I knew just who I could repurpose it for. As I screwed each strap into place, Leila could feel the tight bands around her body making her limbs immovable. Forget about escaping. With her lightly squirming, I unzip her catsuit to reveal her lovely pierced nipples which I tie to her fingers to further discourage movement. With Leila totally helpless the magic wand in hung in place to graze against her pussy. If only she could move just a few millimeters closer.

Leila vs. The Key Toss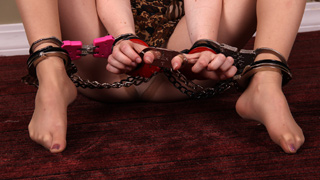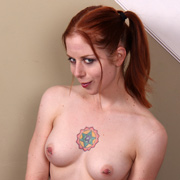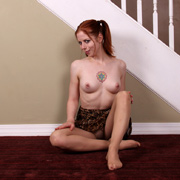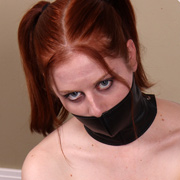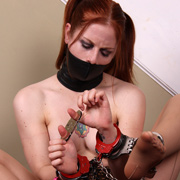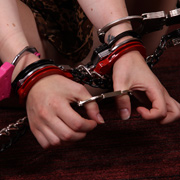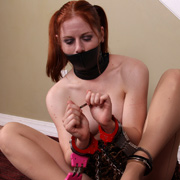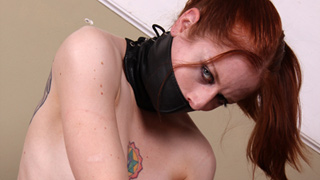 There's no such thing as overkill when trying to secure a crafty girl like Leila. So when I put the box of cuffs in front of her and she asked which ones I was going to use the answer was easy. All of them! 5 sets of handcuffs, two leg cuffs and finished off with thumbcuffs. Once I add her blindfold the fun begins as I toss her keys around the room for her to find. Leila squirms around the room trying to find the right keys she doesn't know that half of them are decoys. I have a feeling she's going to be stuck for a long while!

Leila vs. The Chain Prayer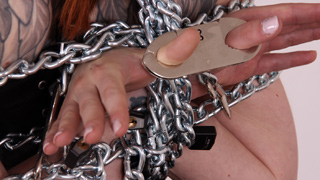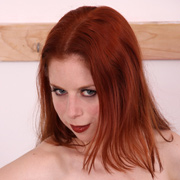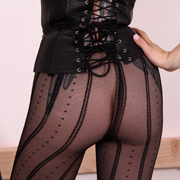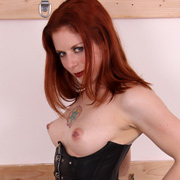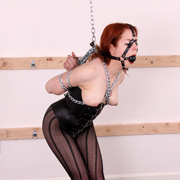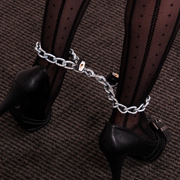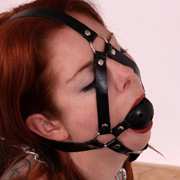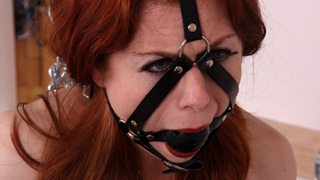 So what do you get when you mix a redhead yoga girl and a bunch of chain? Well in my case I went for broke and put Leila in a chained reverse prayer peppered with padlocks. Escape but a distant dream which is squashed when I ratchet on her thumbcuffs. A wiffle ball trainer gag leaves her drooling and moaning while attached to the ceiling with more chain. As she struggles helplessly I tempt her with a pole mounted vibrator and throw in a pair of nipple clamps free of charge. With Leila's nipple clamps tethered to the pole I'm left with one question. When will she realize that she can't back off the vibrator without pulling off the clamps?92

Leila Hazlett vs. The Ice Release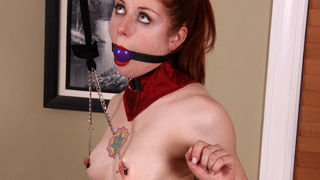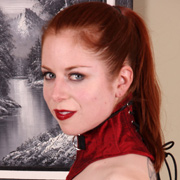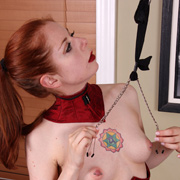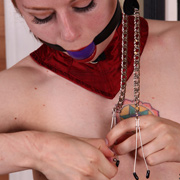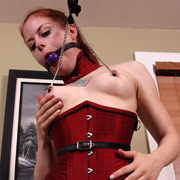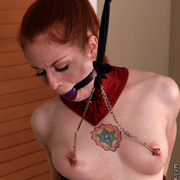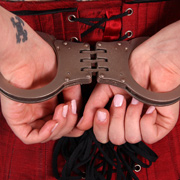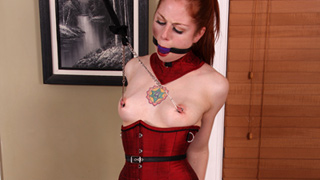 Everyone has needs and for Leila it's bondage... and lots of it! Knowing just what will scratch that itch she collects her toys and sets up for a little self-bondage. Setting her release key on an out of reach ledge she starts by filling a stocking with ice and feeding it through a hook in the ceiling. Leila gags herself tightly with a purple ballgag before putting on her nipple clamps. Connected to the melting ice, she now tethered to the ceiling until it all melts. Heavy duty hinged handcuffs click into place behind her back, completing her bondage. It's not long before her tired feet and sore nipple make her desperate for release. Leila had done her job all too well and it would be a while before she gets out of this one, she made sure of that!

Leila vs. Her Bound Nipples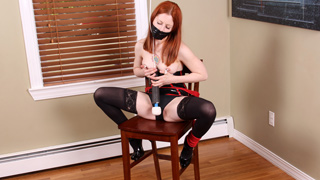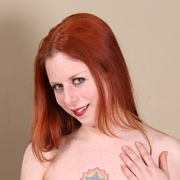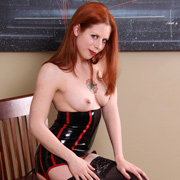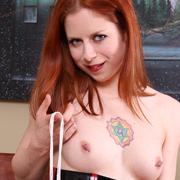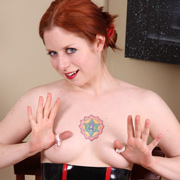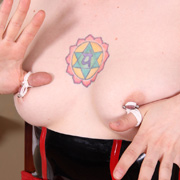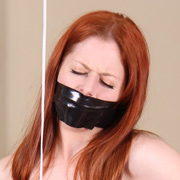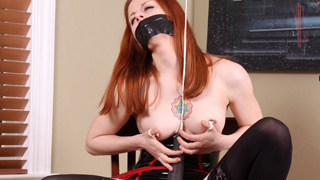 It's amazing what a little string and imagination will get you. When I told Leila I was going to tie her up using half meter lengths of twine, skeptical hardly does her reaction justice. When I was done however, shock, surprise and pleasure filled her face at once. Her thumbs immobilized escape was out of the question but for Leila, every pull and tug tiptoes her closer to climax. As the minutes pass her frustration grows and I dangle a magic wand ever so gently against her pussy. In her state it doesn't take much as she rides wave after wave of nipple bound bliss.