Briella vs. Her Sticky Situation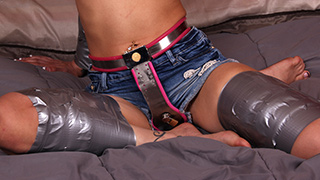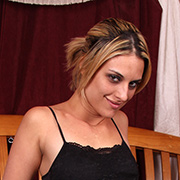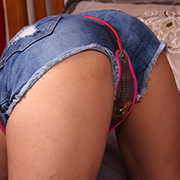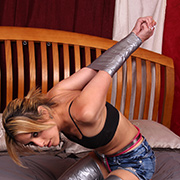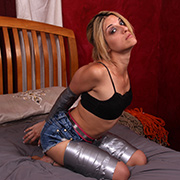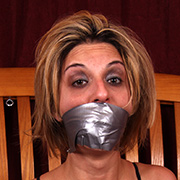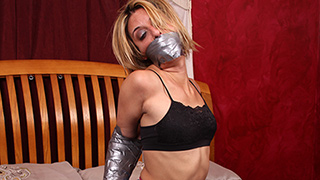 You don't need a good reason to put a pretty, flexible girl like Briella into tight bondage. So I didn't give her one as I coiled duct tape around her arms and elbows. Her legs followed and finished with a cloth stuffing her mouth and sealed with layers of tape. Even her hands are taped into useless balls, thus dashing any hope of escape. Briella puts up one hell of a struggle, but is not match for the layers of tape around her. Holding up the nearly full roll of tape into her view she knew more was coming and a lot more skin to bind.

Vivian vs. Her Leather Struggles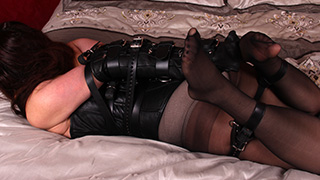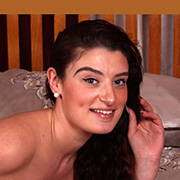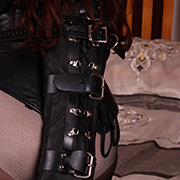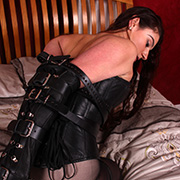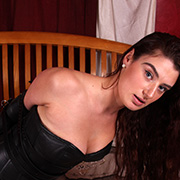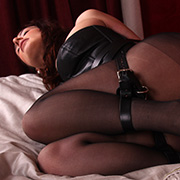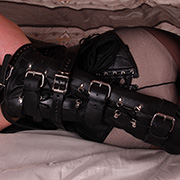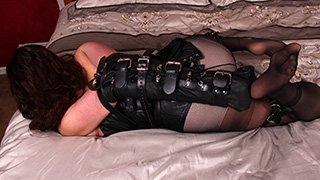 Despite her flexibility Vivian wasn't very grateful as the leather of her armbinder pushed her elbows together until they touched. A leather corset laced tight around her body while more leather straps cinch her helpless arms to her body. A final strap holds a pair of panties in her mouth reducing any protests to grunts. From her position the leather seems endless and unrelenting. Nothing gives or shakes loose. In her struggles she manages to loosen some straps only to have them pulled tighter than before. Escape won't come easy.

Jamie vs. Her Great Escape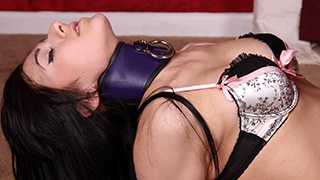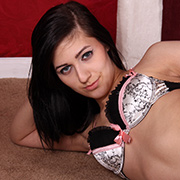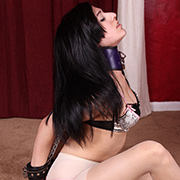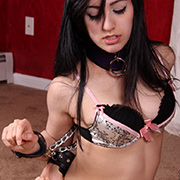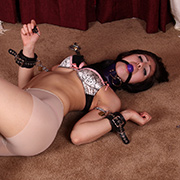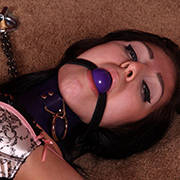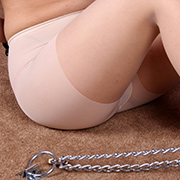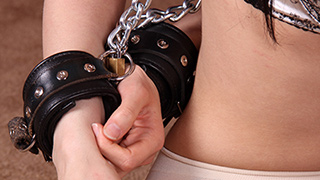 Cuffs locked around her wrists and her legs chained to a ring in the floor Jamie found she was quite comfortable for once. She knew it wouldn't last; starring at the pile of chains, gags, and locks in a pile nearby. First a posture collar, then her wrists are connected to the back of the collar pulling them up. More chains connect her collar to another ring in the floor. With no leverage or flexibility Jamie could barely struggle. She's teased, tickled, and even tormented with a TENS unit before keys are finally dropped in front of her. With little to no mobility it will take everything she's got to get free. If ever.

Lexi vs. A Knot Too Far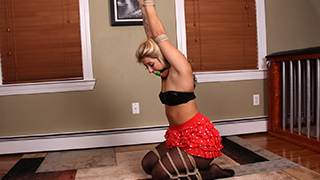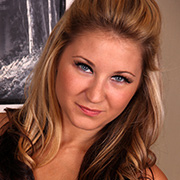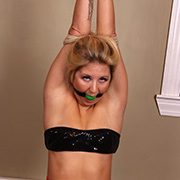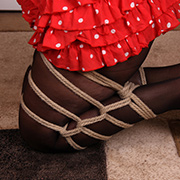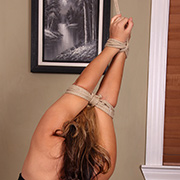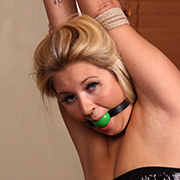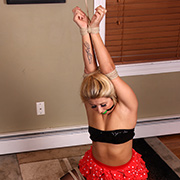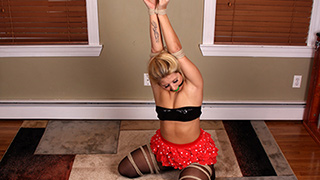 Everything started out so simple for Lexi. One knot and she could be free of the ropes, if only she could reach it. At first she could. She had planned her easy escape until her legs were frogtied. Now drooling through her ballgag, her wrists and elbows tied behind her head she knows the knot is close but frustratingly out of reach. It all seemed to easy at first and Lexi knows she's got to keep trying because it's going to be a long time before anybody even thinks about giving her a hand.

Vivian vs. The Turtle Trap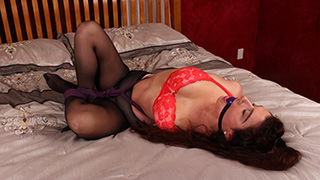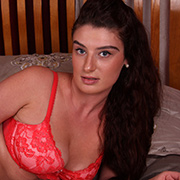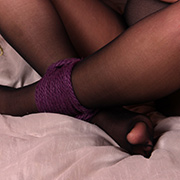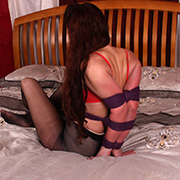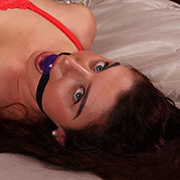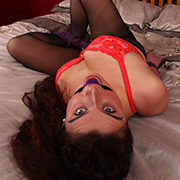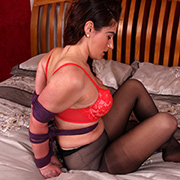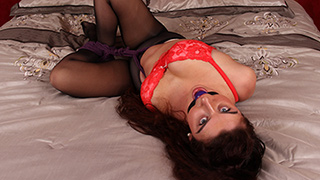 Having never been tied up (properly) before it only seemed fitting to start her off right. With Vivian's natural flexibility it wasn't long before her wrists, arms, and elbows were bound tightly together. Her legs bound in a crossed position it was a lot more restrictive than she imagined. Struggling in a sitting position there was no give in the ropes. No escape without help. Hoping for something give Vivian lies on her back for leverage only to find she can't get up; like a turtle on her back.