Tara vs. Her Zipped Elbows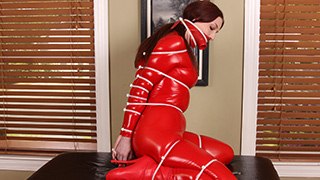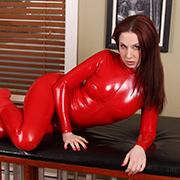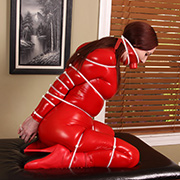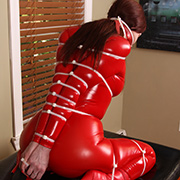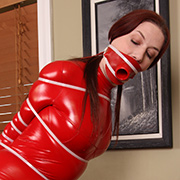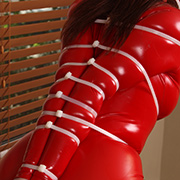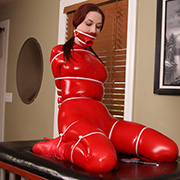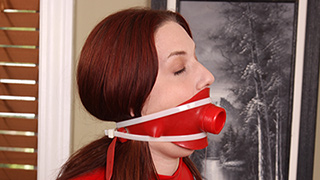 As Tara soon finds out, zipties are unforgiving little devils. Coiled around her body like snakes, their constriction never wanes. Her latex ring gag is in place just in case the strap comes a little loose. Even when scissors are given to her, they only serve to torment her. Her predicament so tight that using them is near impossible. Given her proclivity for tight elbow bondage, it's quite possible that escape is the last thing on her mind.

Liv vs. Her Plan B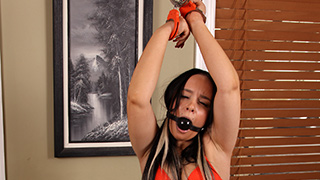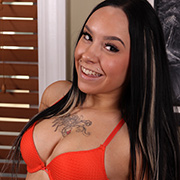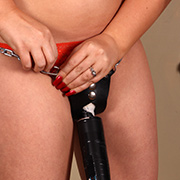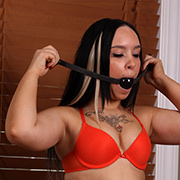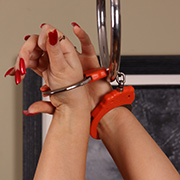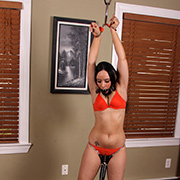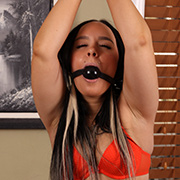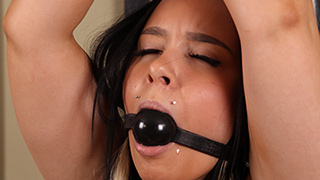 She had looked forward to it all day, and with the weekend here it was time for some self-bondage. Liv wasn't looking for anything fancy, just the feel of restraints and maybe a few orgasms. Loving to be teased, she set up the magicwand on a random timer before handcuffing her own hands above her head. With the key in her hand she playfully struggled until the timer turned on, bringing herself right to the brink. Twice more the timer denied her a much-needed orgasm, and she decided it was time do it herself. As she was trying to find the keyhole the vibe kicked on high, causing her to jump and drop the key. Liv is no amateur and has a backup plan to get her free. Holding her handcuffs is a large turnbuckle just waiting to be turned. With her legs in a spreader bar it will take a while. That is, if she can concentrate long enough between orgasms...

Bella & Briella vs. Computer Control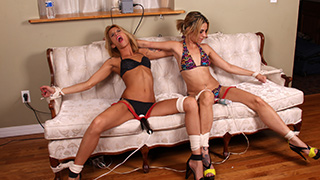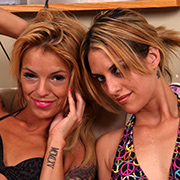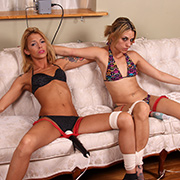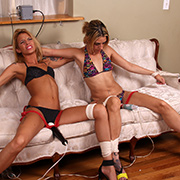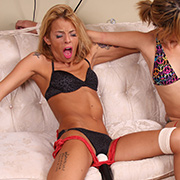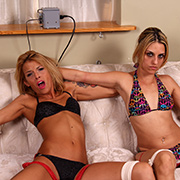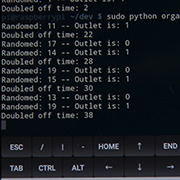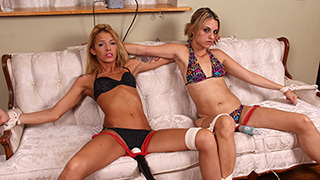 These days, there seems to be an app for everything. With a little hardware and a splash of code, Briella and Bella found themselves helpless to the computer's random torment. Both girls struggle in anticipation of their next tease; each time it comes, it causes them to jump in surprise. Any pleasure they get is short lived as the program shuts it back quickly, keeping each girl thoroughly frustrated. Just when they thought it couldn't be any worse, the settings are changed to tease them on and off every few seconds, driving them wild.

Amelia vs. A New World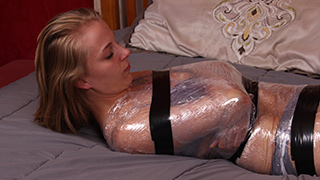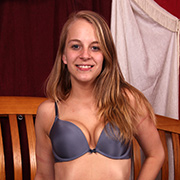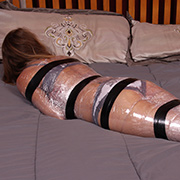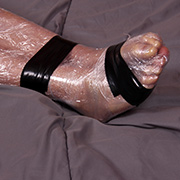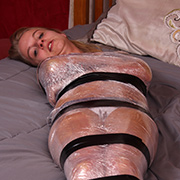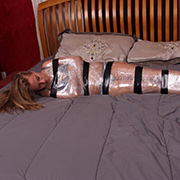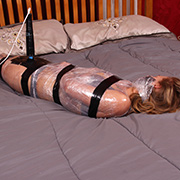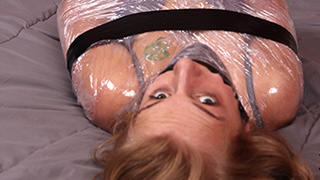 With a bevy of new experiences under her belt from earlier in the day, Amelia felt she was prepared for anything. When shown the plastic wrap that would be wrapped around her body she simply poked a hole in it, oblivious to its potential. With the wrap secure on her body and a few strips of vinyl tape in the mix, her face told the story. Amelia was an order of magnitude more secure than everything else put on her previously. Soft moans escaped her taped mouth as she tried to escape, to no avail. When a magicwand was added to the mix and taped in place there was no escaping its pleasurable vibrations, leaving her in a whole new world.

Liv vs. Her Sore Toes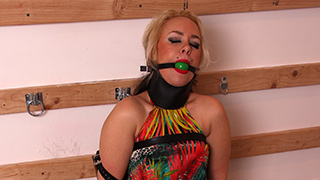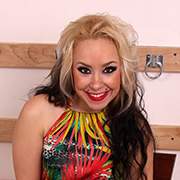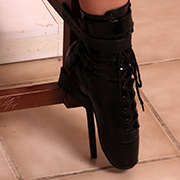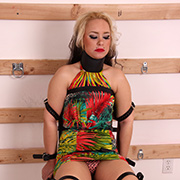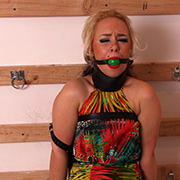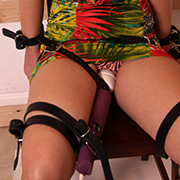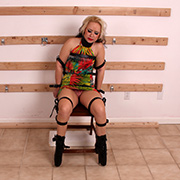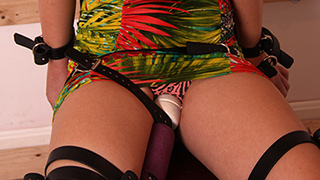 Begging for a reprieve from her ballet boots Liv is strapped down to a nearby chair. She soon finds out she doesn't get all she wants as the front legs are lifted up so her tortured toes still bear some of her weight. Liv quickly becomes mindful of struggling too as every shift in the chair finds its way to her toes as well. One a magic wand is strapped between her legs it doesn't take long for her to forget all her pains and worries. As orgasm after orgasm hits her bound body she's given the option to keep cumming or get released. Really not much of a question really as the orgasm always wins.