Emily vs. Too Much Fun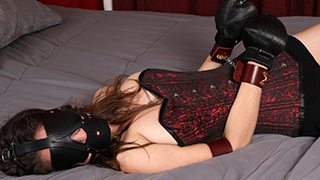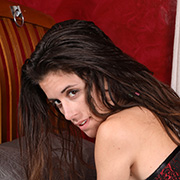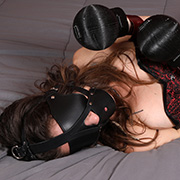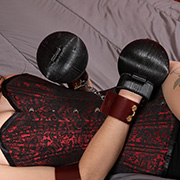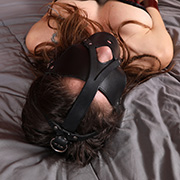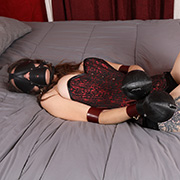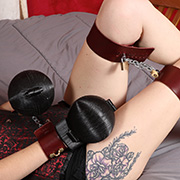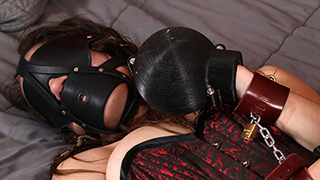 It had been months since Emily had stopped by. As the drinks flowed Emily started trying on clothes and eventually bondage gear. Having so much fun, more and more gear was added. Left to struggle into the wee hours she eventually fell asleep. When Emily wakes up hours later she is surprised she's still bound and a strong desire to be free. Watching her on a security camera I let her try and figure a way out. The plastic mittens on her hands were particularly frustrating, preventing her from escaping the bedroom. After a while, I figure she's energized and ready for more. There's always room for more restraints.

Bella Luxx vs. Her Phone Addiction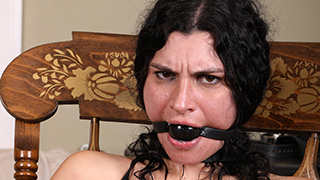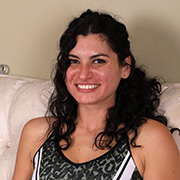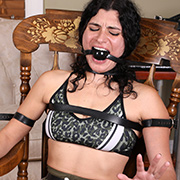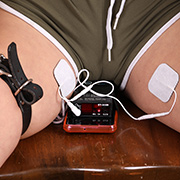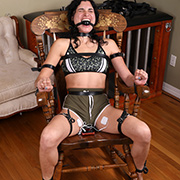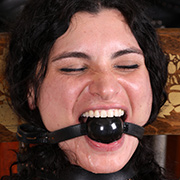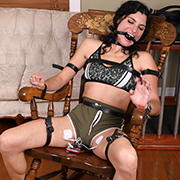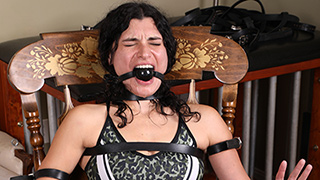 Typing away on her phone Bella continues to ignore me while I try to describe the next scene. After several attempts I assume she knows what she's in for and start strapping her down to a chair. All the while her phone keeps chiming with notifications. Getting antsy, Bella desperately wants to get free to check it but a ball gag cuts off her whining. Since she's so focused on her phone, I pair it with a sound sensitive TENS box to shock her for every notification. If 5 minutes goes by without a shock I'll let her free, but I suspect it will be a long night.

Joy vs. Her Tightening Hogtie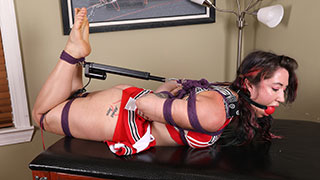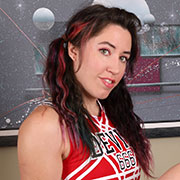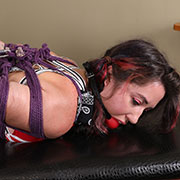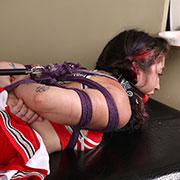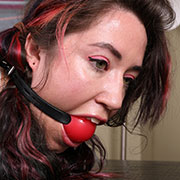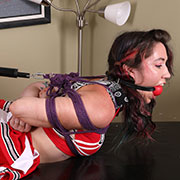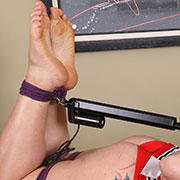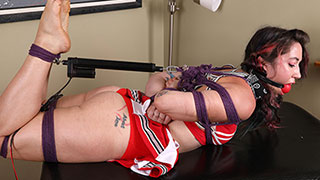 Joy was destined to be hogtied but the question remained, how tight? As Joy struggles and anticipates what comes next she hears the sound of a motor. Soon after her legs are drawn back forcing her into a tighter hogtie. Struggling as hard as she can, Joy is no match for the device. At the flick of a switch her hogtie is tightened and loosened. Drool starts to pool under her gag adding to her helplessness. Now a new question arises, how long should we keep her like this?

Sarah vs. Her Premature Plans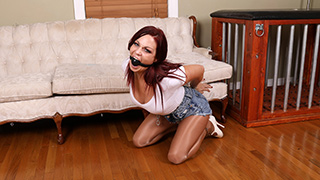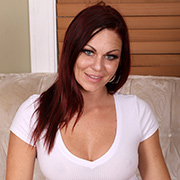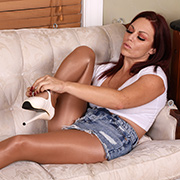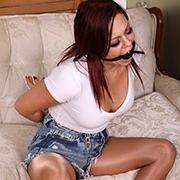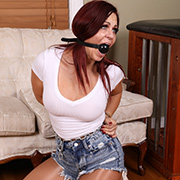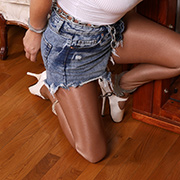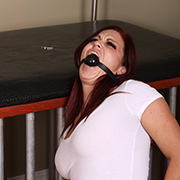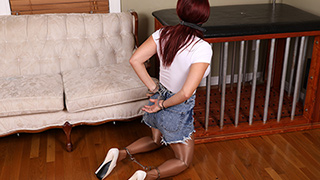 Her partner had laid out some toys to play with when they came home. Sarah was given instructions to wait but couldn't help herself. No stranger to self bondage she figured she could play for a bit and nobody would know. Once she had gagged and cuffed herself Sarah proceeded to enjoy herself with a bit of struggling. Her mistake was putting on the ballet boots. One that she came to realize once she tried to get the key. Unable to stand in them and her hands locked to her waist, she could only stare at the key. Desperate, she tries everything but knows she'll be stuck until help arrives hours later.

Bella Trix vs. Her Careless Fantasy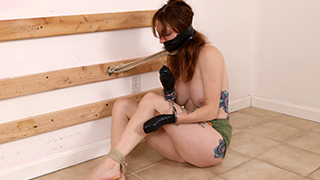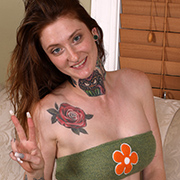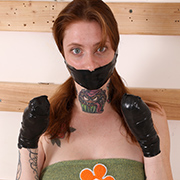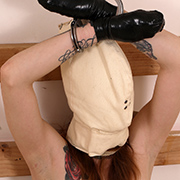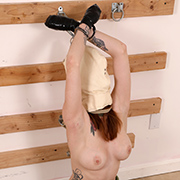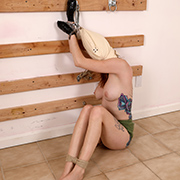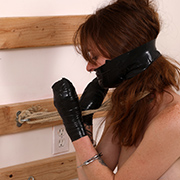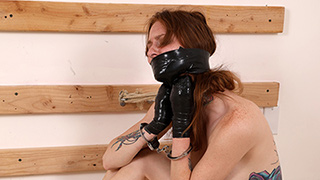 Over the course of weeks Bella expressed her love for bondage and her wish to live out some of her fantasies. Most were tame but certainly a few that piqued my interest. So when I noticed her still asleep I figured why not jump into the thick of it. Once she was in the basement, taped hands, mouth, and a hood should give her a start when she wakes up. I'm sure Bella would have preferred to start simple with some time in the cage. We'll have to see once the weekend is over if reality is as fun as her fantasies.