Nyxon vs. The Taped Prayer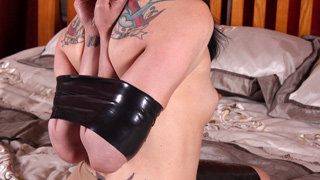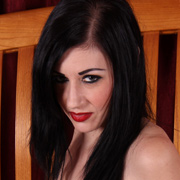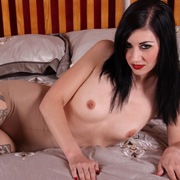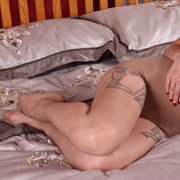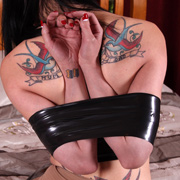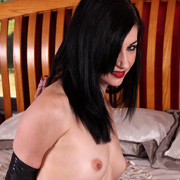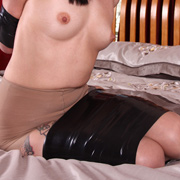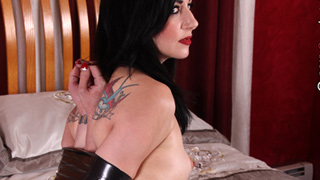 It really is amazing how well you can bind a girl with just a few roll of electrical tape. Combine that with amazing flexibility and you have Nyxon in a strict reverse prayer. With her wrists locked firm between her shoulder blades I have to had it to her, she put up a good fight. What makes electrical tape particularly evil is for every millimetre you fight against it seems to constrict by two. Her only escape was to talk her way out which is difficult with a 3" beanbag gag in your mouth.

Leila vs. The Reverse Prayer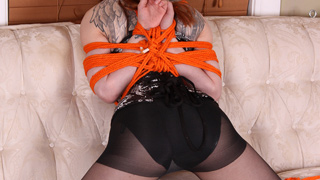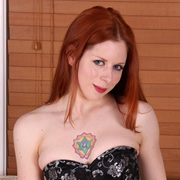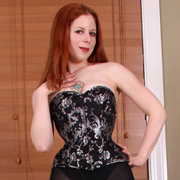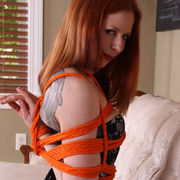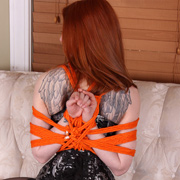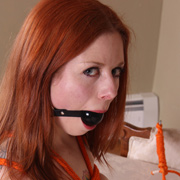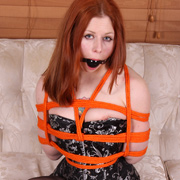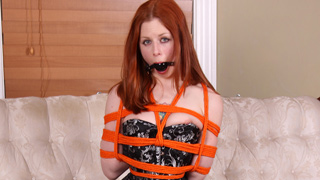 When I discovered that Leila was a yoga pro, I knew I had to put her to the test. With several coils of rope I went to work securing one arm and then another into a tight reverse prayer. Gagged and corseted she is the epitome of tightness as she writhes in the ropes. With no escape in sight, I tie her down further and bring her to the edge of climax with the Hitachi in no time. Her whole body shakes with anticipation from the tight ropes and vibe. Leila certainly passed my test with flying colors; it's time for her reward.

Alex vs. The Turtle Tie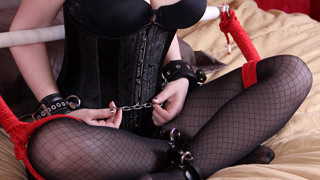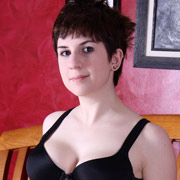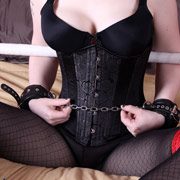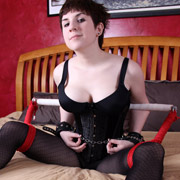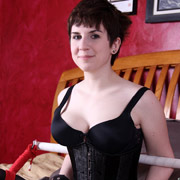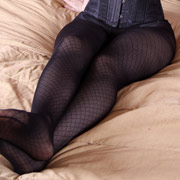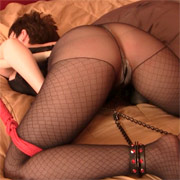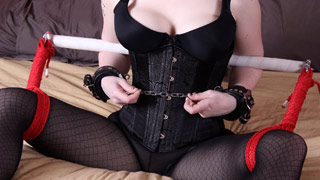 Without a doubt, Alex was looking very sexy in her corset and pantyhose. Things started simple enough, a cuff here, a rope here. It wasn't until everything was pulled together that the helplessness of her situation became clear. Alex struggles but finds herself on her back completely unable to move or even turn over. As her fight begins to wane I flip her over, face down. She tries her best but even with encouragement from my crop, her ass stays high in the air. Just like a turtle, Alex would have to wait to be flipped back over.