Amanda vs. Her Own Idea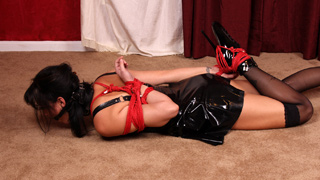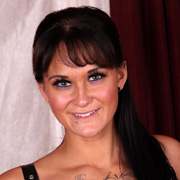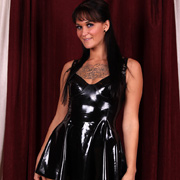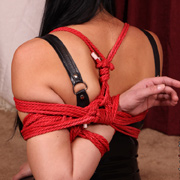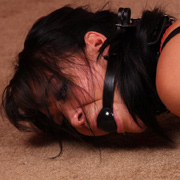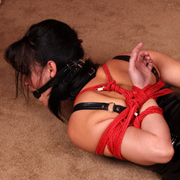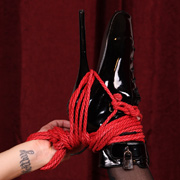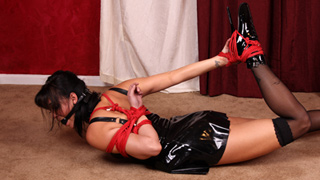 Coming up with new ideas can be exhausting sometimes so when Amanda has some idea's of her own I was all ears. She had found a picture online and loved the asymmetrical nature of it as she described it to me. I start with her left arm using several loops of rope leaving it in a very secure reverse prayer. Next her right wrist is tied to her left ankle leaving totally immobile. As I pushed a ball gag in her mouth I could tell she wasn't expecting it. I just reminded her that all ideas are subject to creative input. That's fair right?

Amanda vs. The Belly Chain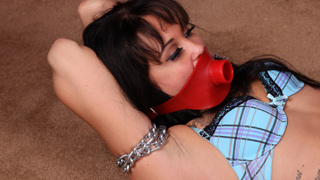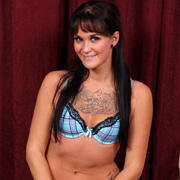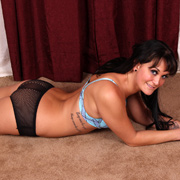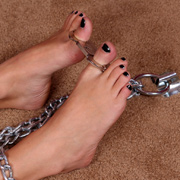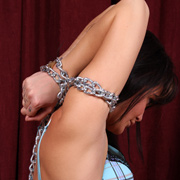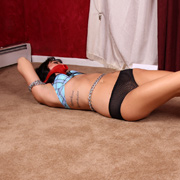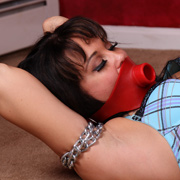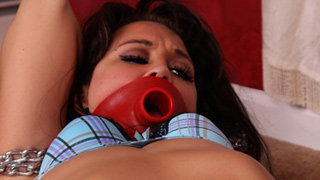 When Amanda told me she was exhausted I encouraged her to lie back and relax while I rigged her up. I didn't quite expect her to actually fall asleep though! Carefully taking my time I apply chain after chain until her arms and toes are secure and anchored to the floor. A latex ring gag is strapped over her mouth but still no stirring. With other things to do, I leave her a note and the keys to her restraints nearby and leave her to rest. As I drive away I can't help but wonder if I gave her enough slack to reach the keys... I'll find out when I get back!

Lexi & Amanda vs. The Dueling Vibes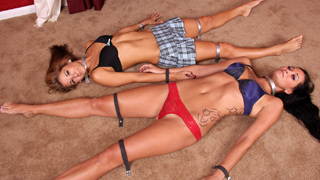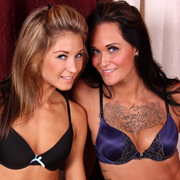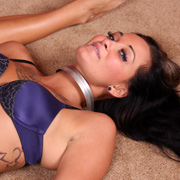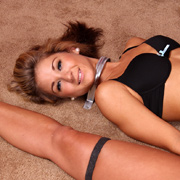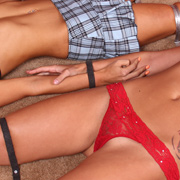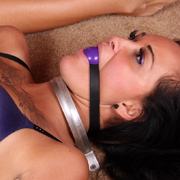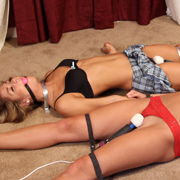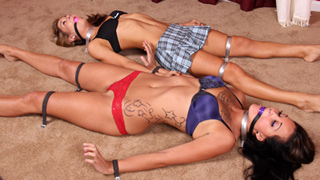 For a bondage newbie like Lexi getting bolted to the floor took some courage. So when she asked if she could have some moral support I happy to oblige. Lexi goes first with clamps around her legs, arms and neck followed by Amanda with the same treatment. With their hands bound in the middle both take to teasing and tickling each other and enjoying their predicament. While they are distracted I quickly secure two magic wands in place and letting them fly. The race begins with Lexi hitting her first of many orgasms in moments. With their hands caressing each other they can only lie there as the their orgasms consume them.

Amanda vs. The Finger Loops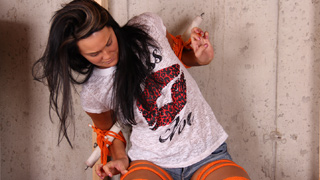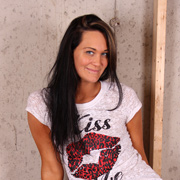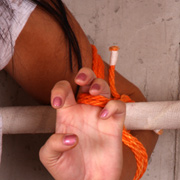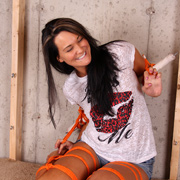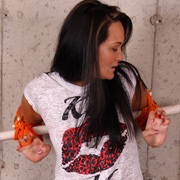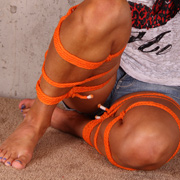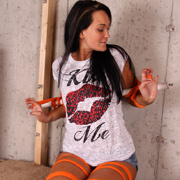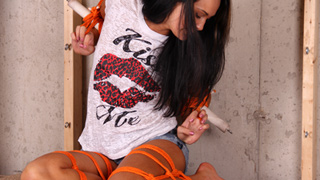 After telling Amanda about my interest in minimalistic bondage she couldn't quite believe it. She simply didn't buy a couple ropes, let alone around her fingers, could hold her for long. Sliding a spreader bar over her elbows I secured both to the bar looping a coil of rope around her ring and middle fingers. A frogtie keeps her from getting too rambunctious and I leave her her get free. Amanda's frustration with the bind is immediately obvious. Like an itch she can't scratch, the pull on her fingers keeps her squirming. Especially once I start tickling her!

Amanda vs. Ballet Ballance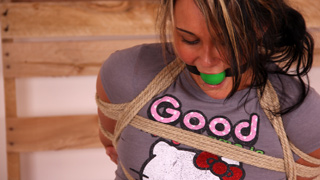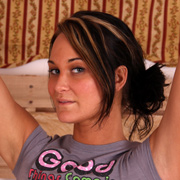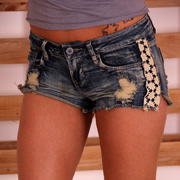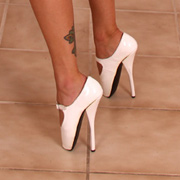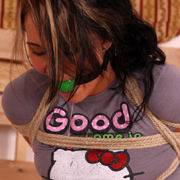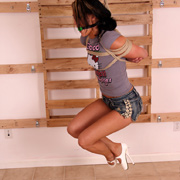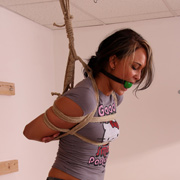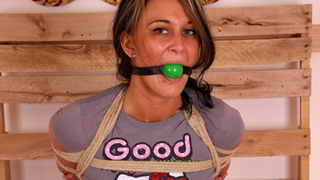 When Amanda first commented that she could stay all day in my ballet shoes I figured, why not let her try? Tying her with a boxtie I start the scene by gagging her tightly before hoisting her up onto her shoes. Amanda hadn't realized it yet, but as soon as her feet gave out from discomfort she's soon by hanging by her ropes. At first she playfully flaunts how easy the position is, but that doesn't for long. Minutes pass as her need to change positions become more desperate. She darts me a pleading look for some help. She said all day right?