Cali Logan vs. The Key Puzzle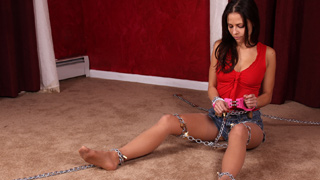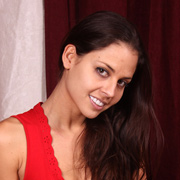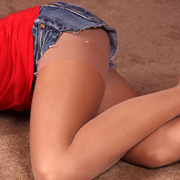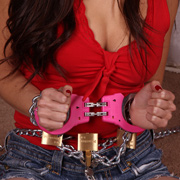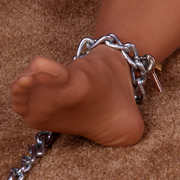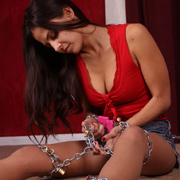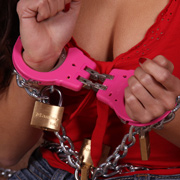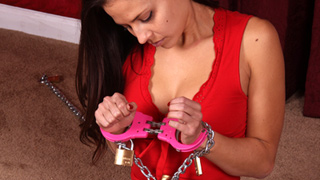 Thanks to a thrift store find I now had a nice pile of unmatched locks and keys. When I gave Cali the job of matching them up she scoffed and took her sweet time. In obvious need of some motivation I chain her to the floor using the mismatched locks in the process. With her arms and legs well secured to bolts in the flooring Cali wasn't going anywhere soon. With a pile of keys in front of her now her predicament is clear and her motivation strong!

Cali vs. The Gauntlet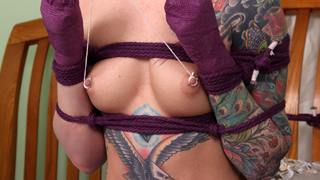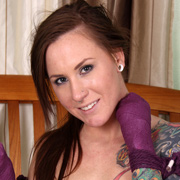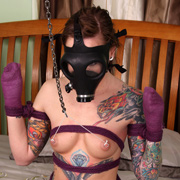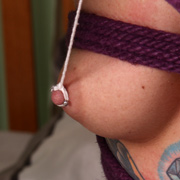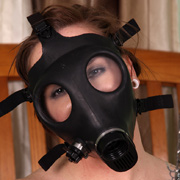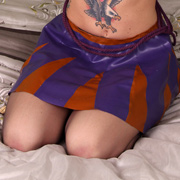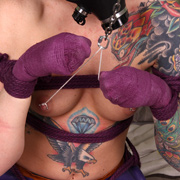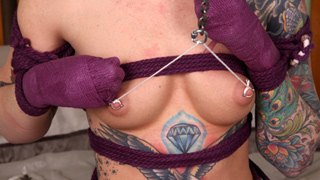 When I asked Cali if she had any special requests she only shrugged and asked for something challenging. A request I was more than happy to oblige. I start by wrapping her hands then put all her limbs into a frogtie. Just getting warmed up, her nipples are tied next with string and connected to a chain from the ceiling. When I held up the ball gag and gasmask Cali gave me a quizzical look. Surely she didn't think I was done yet? I have a gauntlet of toys to go through!

Cali Logan vs. Her Instructions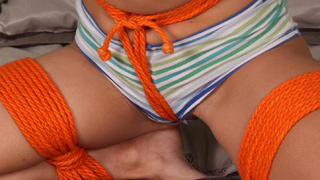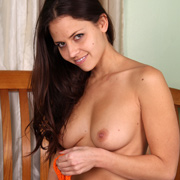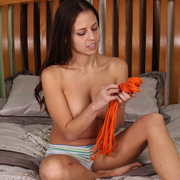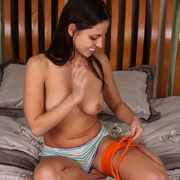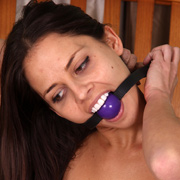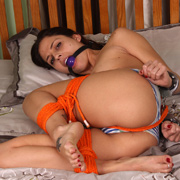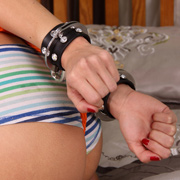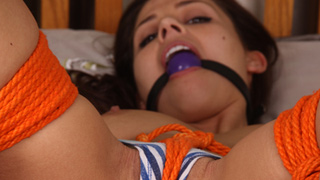 The note on the door was simple and to the point, "Make good use of the toys on the bed and I'll see to it that your efforts are well rewarded." Excited, Cali was down to her panties before reaching the bedroom leaving a trail of clothes in her wake. Handcuffs, ropes and a ball gag. Simple enough she thought as she set to work. Soon donning a frogtie, crotchrope and ball gag Cali wasted no time looping the handcuffs through her crotchrope and locking them behind her. Tugging the handcuffs rubbed her crotchrope in just the right way but only enough to tease. All she could do now is wait for her lover to return and make good on a promise.

Cali vs. Billie's Restraints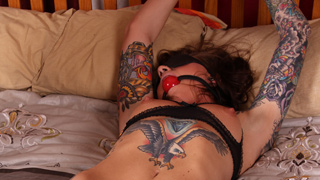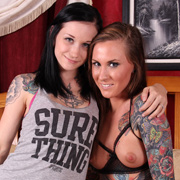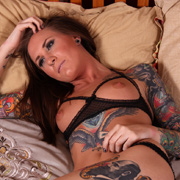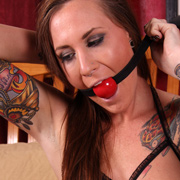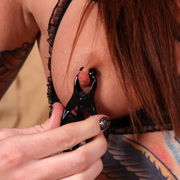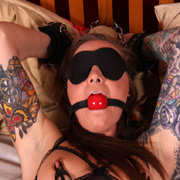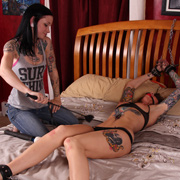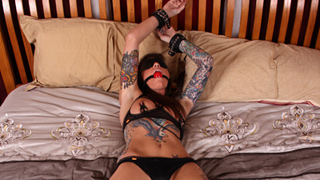 As Billie's roommate, Cali was all too aware of the fun she had in her bedroom. Having never been tied up herself, she decides to take the bull by the horns and give it a go. What she didn't plan for was Billie coming home early from work and finding her bound in her restraints and lingerie! Billie doesn't skip a beat and immediately uses Cali's stunned shock to restrain her tighter ensuring only her key will set her free. With Billie wielding a crop in one hand and a paddle in the other, Cali can't help but wonder what's she's gotten herself into.

Cali Logan vs. Her Posture Collar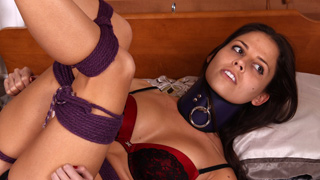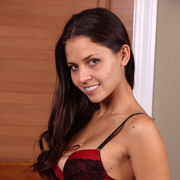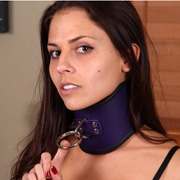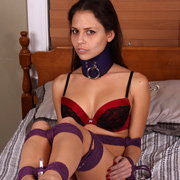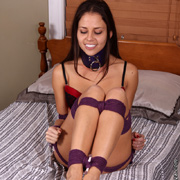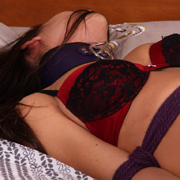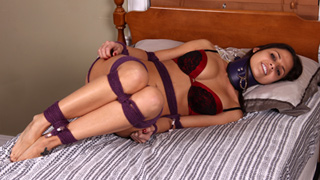 I've had a brand new posture collar (courtesy of a generous member) waiting for the first sexy girl to come through the door. Lucky for me that girl was Cali and she couldn't wait to try it on. With it tight around her neck I set to work on her ropes, cinching coil after coil down her body. She squirmed for a bit testing for weaknesses but found none. A purple ballgag is added to complete her bondage and is tethered to the bed with a heavy chain to her collar. Cali knows by now there's no escape, but I don't think she wants to.