TripSix vs. A Little Motivation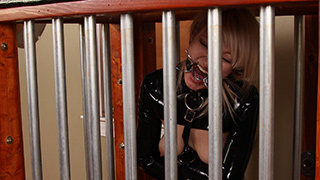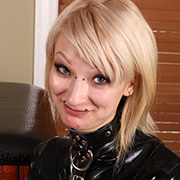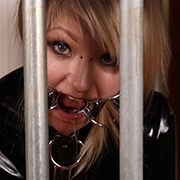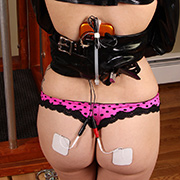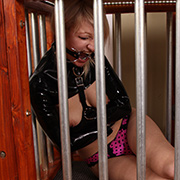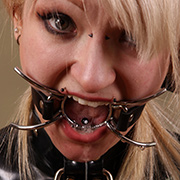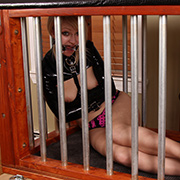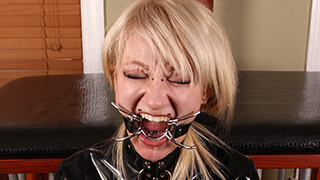 It's hard to punish someone who enjoys it far too much. Still, it's fun to try. Failing to clean up her toys from the previous day, TripSix was due for more than a reprimand. Outfitting her in a latex straitjacket and spider gag, she was set to spend some quality time in the cage. To keep her entertained, her cellphone is attached to a TENS unit on her back. Setting the volume to max she was soon going to regret having so many notifications set up. As calls, text messages, and tweets keep her hopping in the cage she doesn't realize this is just a warmup. A few clicks and the real fun begins. Her afternoon is just getting started.

Khristall vs. A Rubber Struggle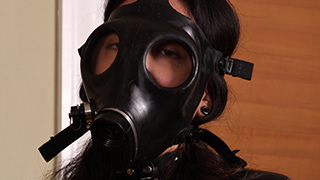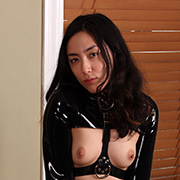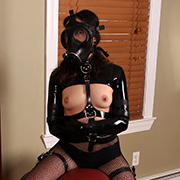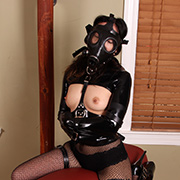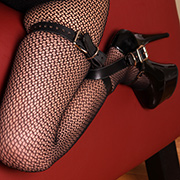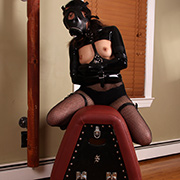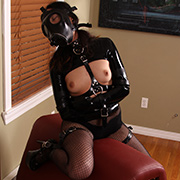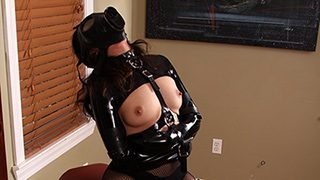 After receiving an amazing padded horse, I was left a dilemma: it needed to be broken in properly. Lucky for me, Khristall needed a place to try and escape her straitjacket. With her legs frogtied as well, it's a bit of a drop if she wants to get away. A gas-mask is put over her ballgag, making her struggles a bit more labored. To her dismay, however, the latex proves to be surprisingly strong, as does the furniture beneath her. I'm sure it won't take more than a few hours to break it in; Khristall won't mind...

Samantha vs. Amelia's Initiation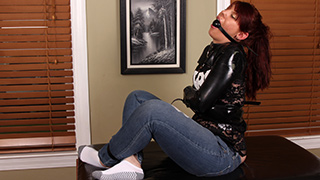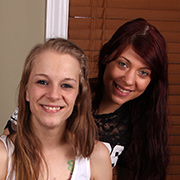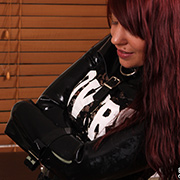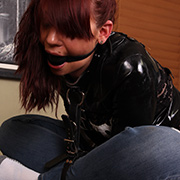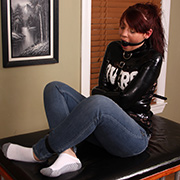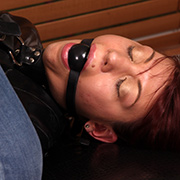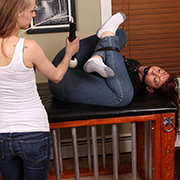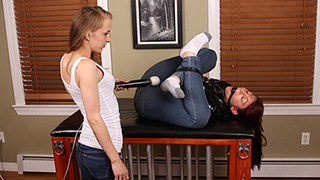 Curious but nervous about being in bondage for the first time, she asks her friend for help. Amelia is all too willing to help and has Samantha in a straitjacket before she can change her mind. The latex doesn't budge as Samantha tries to get free. In her distracted state Amelia straps a gag in her mouth before she can vocalize any protests. She's not with a heart however, and is soon teasing Samantha with a magicwand. Moans of struggle turn to pleasure as it seems Samantha might enjoy this whole bondage thing after all.

Amanda vs. The Big Pull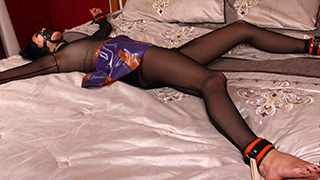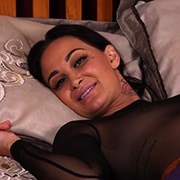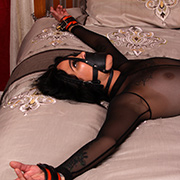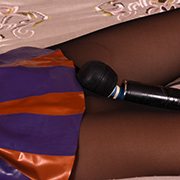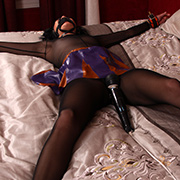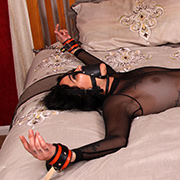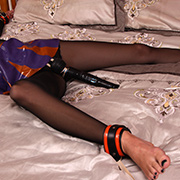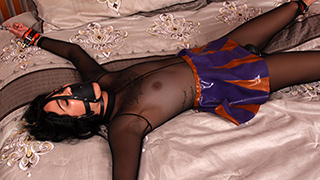 This wouldn't be the first time that Amanda has been in a spread eagle. Unlike with rope, rubber bands have a special quality that leave you exhausted in mere minutes. It wasn't long before she figured this out on her own. While normally she wouldn't mind, but the magicwand pressed hard against her pussy with more bands keeps her squirming. Something about being forced to multiple orgasms making her pull uncontrollably on her limbs. Eventually, the struggle fades but the magic wand never grows weary. Amanda can only look through the straps of her gag hoping for any relief knowing none will come.

Hannah vs. The Job Offer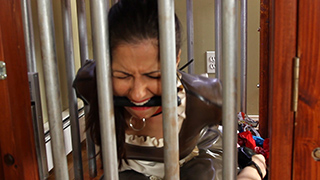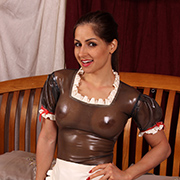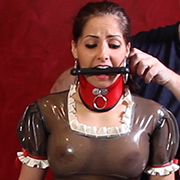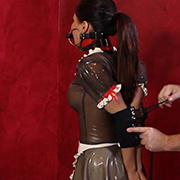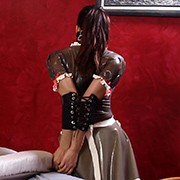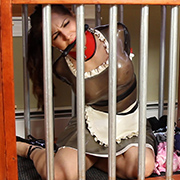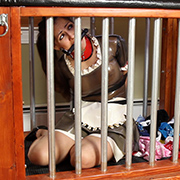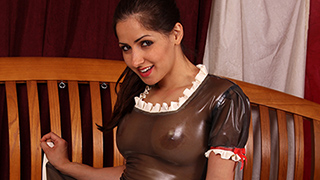 After my last maid quit, the long process of finding a suitable new girl began. Luckily for me, Hannah was more than willing to try out despite my less than conventional job requirements. I knew she would be a great addition to the staff when her elbows easily touched in her armbinder. She made her job look easy, so I stepped it up a bit for her next task. After adding a few belts I put her in the cage to fold clothes. Barely able to move inside the cage, she couldn't really do her job. That didn't matter though, because I had decided to hire her on the spot. It was hard to tell what she was saying behind her gag, but she seemed very excited when I told her the news. Especially when I told her she'd be spending the next 8 hours in the cage.