Lucy vs. The Endless Drool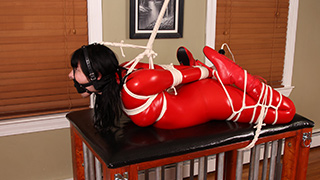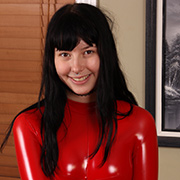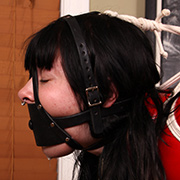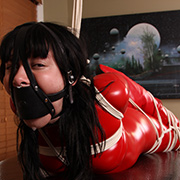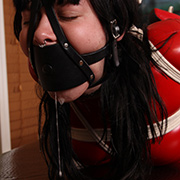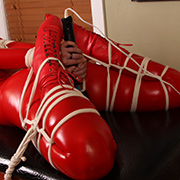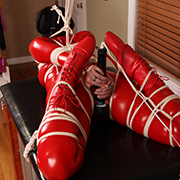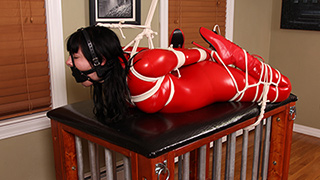 Eight hours in the cage, or an hour tied up. By her eagerness to hop on top of the cage, her choice was obvious. By the time Lucy's panel gag was strapped in place she seemed to be questioning her decision. As her elbows were cinched together, she was definitely regretting her choice. Her fun was just starting as her legs were frogtied and tied apart. Another was added to pull her chest harness back, arching her back. A final rope tied back her head harness ensuring a steady flow of drool. While some time relaxing in the cage might have been more comfortable, Lucy is left on cloud nine when a magic wand is put in her hands.

Lucy vs. The Forced Experiment #8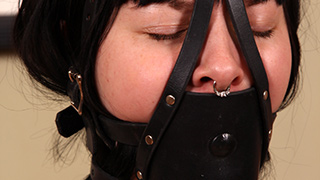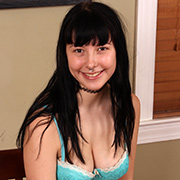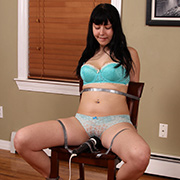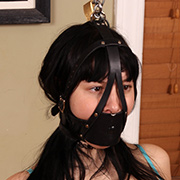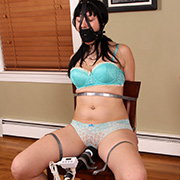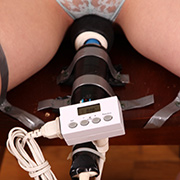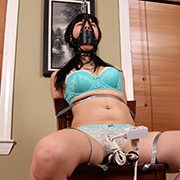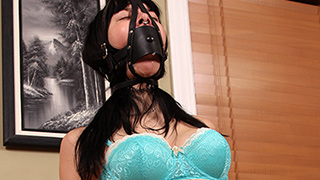 Newbie Lucy is all too excited for today's experiment, especially the bondage. Using metal strapping screwed to a chair she's rendered immobile and unable to squirm away from the wand between her legs. As usual, the experiment is simple: Lucy must resist the urge to orgasm no matter what. Starting the wand on low, she is immediately drooling and trying to squirm away. It's not looking good for her ability to resist, but we crank the duration and speed nonetheless. Results were promising at first but eventually took a turn. Before long she ran out of fingers to count her orgasms on, but as always, the experiment must run its full course.