Jane vs. Her Wish List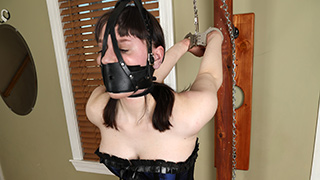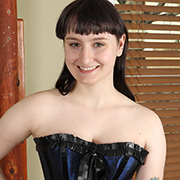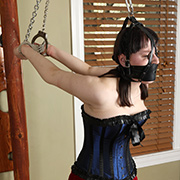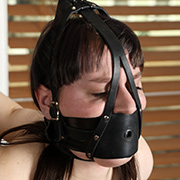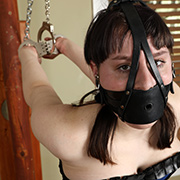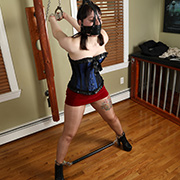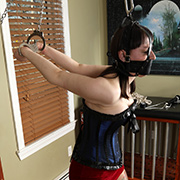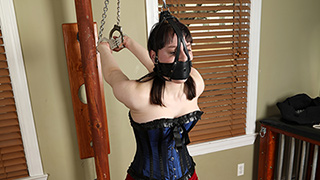 Sometimes it's nice when someone else comes up with the ideas. As it was Jane's first visit I wasn't sure what to expect but she sure did. Prepared with a list of torments she wanted to be subjected to I certainly wasn't going to object. Looking through her list a plan quickly started to form. Tape gag, handcuffs, spreader bar, strappado, and predicament bondage seemed a good place to start. Excited with nervous energy, Jane could hardly contain herself as I laid out the gear. The real question is how will she feel once she's been in her predicament for a while.

Joy vs. Sage's Sabotage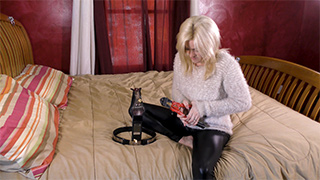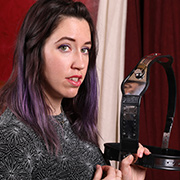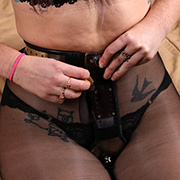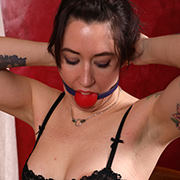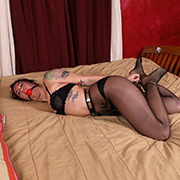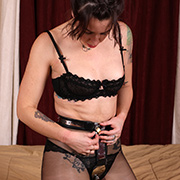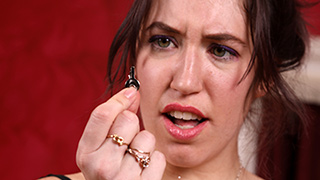 Having a roommate that's also into bondage is usually a good thing. Borrowing toys without asking, not so much. Sage has just the solution to make sure Joy asks permission in the future. After cutting Joy's chastity belt key in half all she had to do is wait. Joy's routine, especially after a hard day, was to dabble in some self-bondage to get herself worked up. Her chastity belt always added to the fantasy that she would be denied days or weeks without any orgasms. The truth was it never stayed on for more than an hour before ripping it off for quality time with her vibrator. This time, however, Sage has made sure her fantasy will become reality.

Madison vs. Her Own Gift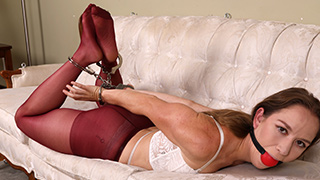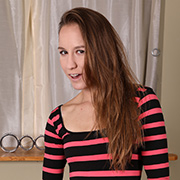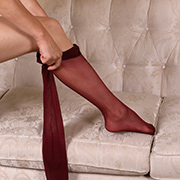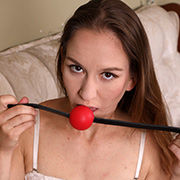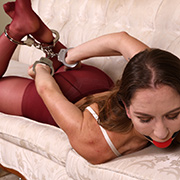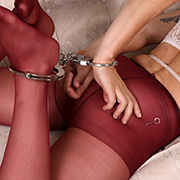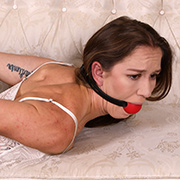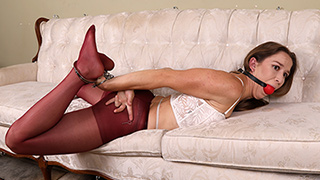 With a week already past Madison was beginning to miss her boyfriend. If she was being honest, his hands tying her up was what was on her mind. Rummaging through the toy bag an idea struck her. She could still have her fun and maybe get those skilled hands back to her a bit quicker. With her camera set up, Madison puts on her favorite pantyhose and hogcuffs herself. Struggling for the camera she wonders why she doesn't tie herself more often. The question doesn't go unanswered long, however, as getting the key she put in her pantyhose is more difficult than she expected. Madison knows she can tear her favorite hose to get free but wants to save it as a last resort. As the key slides further down her leg her mistake becomes clear but it's too late.

Sage vs. Canvas & Nylon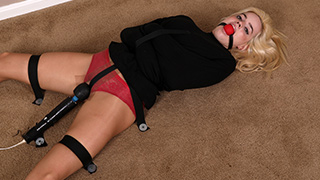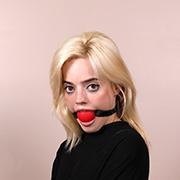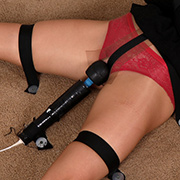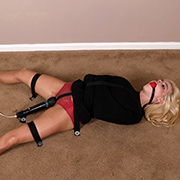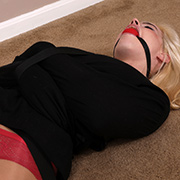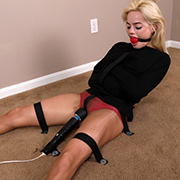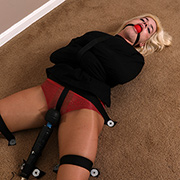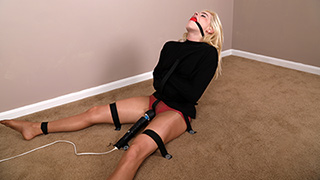 Often I'm asked how I come up with some of my rigs. What it really comes down to is identifying the problem and breaking it down. For Sage I had two. To see her struggle but keep her restricted enough for endless forced orgasm fun. A straitjacket solves the struggling problem nicely and comfortable enough to leave it in for a while. Tying a wand to her one an option but easy to dislodge. Bolting her to the floor on the other hand always works. With a plan formed and executed all that's left is to leave Sage to enjoy herself and for us to watch the show.

Hazel vs. Her Own Feedback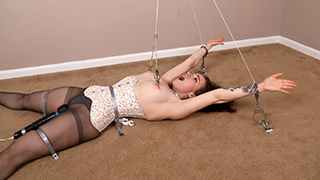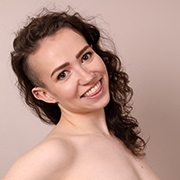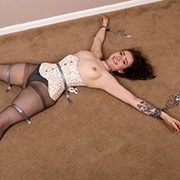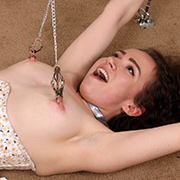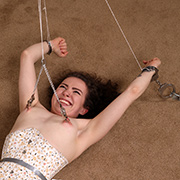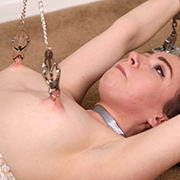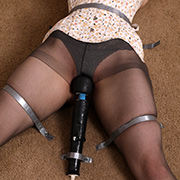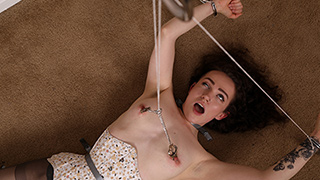 While chatting with Hazel I discovered she had an affinity for several things. As my mind envisioned how I could use one of them the answer became obvious. Why not use all of them? After bolting her to the floor with straps first on her list was nipple clamps. No problem. Next was predicament bondage. I had planned for this one by using handcuffs on her wrists instead of bolting them to the floor. This allowed her to raise them in the air a few inches. Just enough that with the string tied to them pulling on her nipple clamps putting them down wouldn't be pleasant. Finally, every girl's favorite, forced orgasm. Buzzing on high Hazel fell into a rhythm of building towards an orgasm only to have it yanked away when she relaxed her arms. Each cycle keeping her on edge, flipping from pure ecstasy to frustrating pain. By the smile on her face, it's clear she loved every second of it.